Best Penetration Testing Course Beginner To Advance In Delhi, India
April 30, 2021
2021-04-30 12:03
Best Penetration Testing Course Beginner To Advance In Delhi, India
Best Penetration Testing Course Beginner To Advance In Delhi, India
Best Penetration Testing Course Beginner To Advance In Delhi, India
Penetration Testing Course In Delhi
A Penetration Testing (PT) course is the operation of finding security vulnerabilities in a computer system, network or web application. The Penetration Testing course will help you to learn and improve your skills in finding vulnerabilities. The main task of Penetration Testing course is to provide skill to learner, so that learner can recognize the weak spot in an organization's security posture, as well as estimate the conformity of its security policy. If you have a question about how to earn Network Penetration Testing, then you should definitely checkout Craw Cyber Security. Craw Cyber Security Offer Penetration Testing course beginner to advance in Delhi, India which provides the skills required for a learner to apply appropriate network Penetration Testing methodology. Craw Cyber Security also offers a Penetration Testing Course online. Here, the duration of Penetration Testing Course can be vary as per the learners needs and capacity.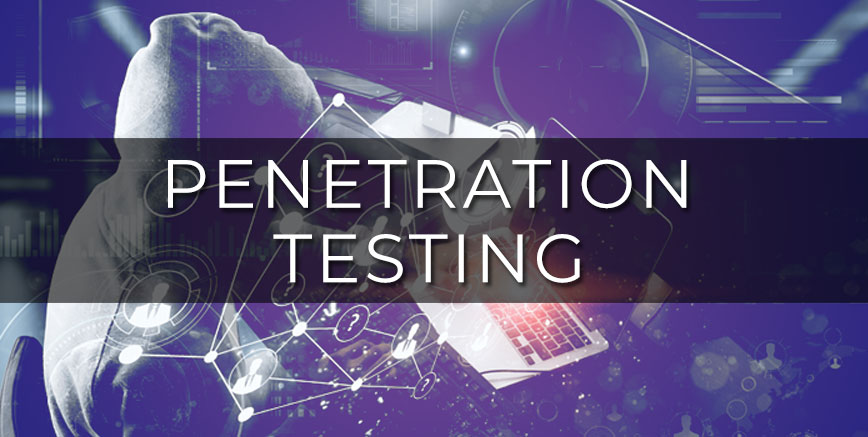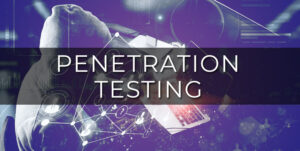 Tough Skills
Computer networks
Network components
Wireless networks
Server room hardware
Software and Services
System administration
Network services
Active Directory
Command-line tools
Regular expressions
Shell scripting
Programming language
Python scripting language
Ability to find PoCs and exploits
Technology and Methodology
OSINT gathering
Databases
Web technologies
Mobile technologies
Cryptography
Password and hash cracking
Physical security
Penetration Testing Course Layout
The Penetration Testing Syllabus has always been interesting and skills full. This Penetration Testing Syllabus includes all necessary topics that are used to gain certifications like EC-Council Certified Security Analyst (ECSA), Certified Penetration Tester (CPENT), Comptia Pentest +, etc… Craw Cyber Security provides all of the above certifications, it also has a well designed Penetration Testing Course in New Delhi, India.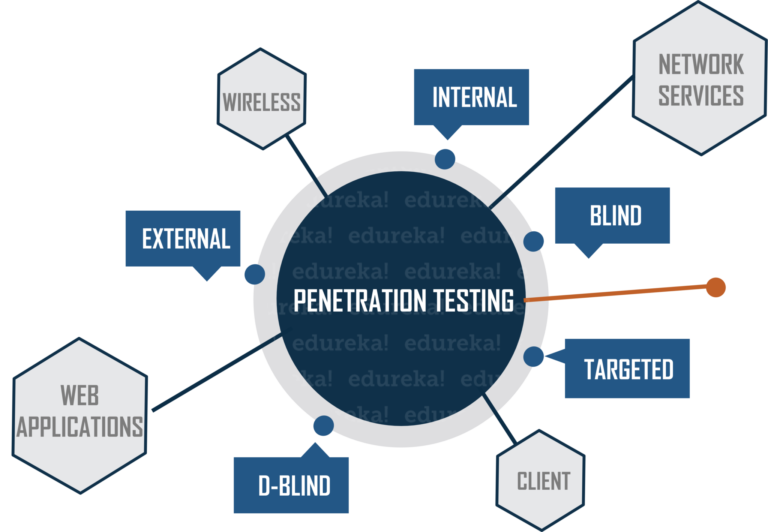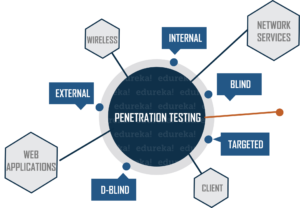 Introduction
In-Depth Scanning
Exploitation
Domain Domination
Getting Comfortable with Kali Linux
Command Line Fun
Practical Tools
Bash Scripting
Passive Information Gathering
Active Information Gathering
Vulnerability Scanning
Web Application Attacks
Introduction to Buffer Overflows
Windows Buffer Overflows
Linux Buffer Overflows
Client-Side Attacks
Locating Public Exploits
Fixing Exploits
File Transfers
Antivirus Evasion
Privilege Escalation
Password Attacks
Port Redirection and Tunneling
Active Directory Attacks
Power Shell Empire
Penetration Test Breakdown
Trying Harder: The Labs
Focus Domains of Craw Cyber Security in Penetration Testing Course Beginner to Advance in Delhi, India
Penetration Testing Essential Concepts
Introduction to Penetration Testing Methodologies
Penetration Testing Scoping and Engagement Methodology
Open-Source Intelligence (OSINT) Methodology
Social Engineering Penetration Testing Methodology
Network Penetration Testing Methodology – External
Network Penetration Testing Methodology – Internal
Network Penetration Testing Methodology – Perimeter Devices
Web Application Penetration Testing Methodology
Database Penetration Testing Methodology
Wireless Penetration Testing Methodology
Cloud Penetration Testing Methodology
Report Writing and Post Testing Actions
Network Penetration Testing Checklist
Step 1: Information Gathering
Step 2: Threat Modeling
Step 3: Vulnerability Analysis
Step 4: Exploitation
Step 5: Reporting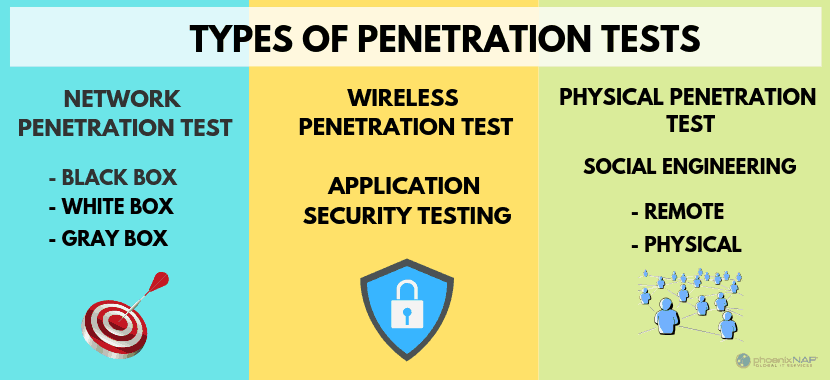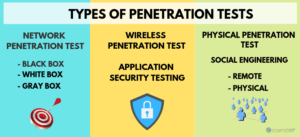 Web Application Penetration Testing Course
Web Application Penetration Testing is the skill to find vulnerabilities and loopholes in web applications. In Web Application Penetration Testing Course, learners will learn about web platforms, web services and related APIs. In this Penetration Testing Course, learners will get to know about the potential attacks, how to do these attacks and how to be in defence mode against this attack. Craw Cyber Security, New Delhi, India provides all types of Penetration Testing Courses and also their respective global certifications.
What is Penetration Testing And Its Types?
A Penetration Testing, casually known as Pen Testing, is an authorized simulated cyberattack in terms of Security Testing used to uncover vulnerabilities, threats and risk. These vulnerabilities, threats and risk could be used by attackers to exploit in software applications, networks or web applications.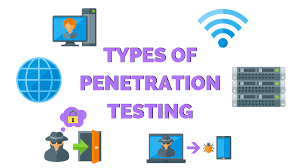 The different approaches to Penetration Testing include:
White Box: – In White Box Penetration Testing (also known as internal penetration testing, clear box testing, or glass box testing), pen tester has access to full network information, system information and source code.  
Grey Box: – In Grey Box Penetration testing (also known as translucent box test), only limited and partial information is shared with the tester. This attack helps us to understand the level of access a privileged user could gain and the potential damage they could cause 
Black Box: – In Black Box Penetration Testing (also known as external penetration testing), no information is provided to the pen tester regarding the network, system or IT infrastructure of an organization. The pen tester in this instance follows the approach of an unprivileged attacker, from initial access and execution through to exploitation.
What is the Main Goal of Penetration Testing?
The main goal to perform penetration testing is to identify security weaknesses or vulnerabilities and test your technology assets for their security, safeguards, and controls within the networks and systems. In web based application testing, its components like Database, Source Code, and the back-end network also get included in testing.
How much does a penetration tester make?
The job perspective for IT security is expected to grow by 40% from 2021 to 2030. The reason behind this rise is the growing frequency of cyber threats and security incidents. To deal with these incidents, we need a strong line of defense and the penetration testers are the solution. The average salary of penetration testers in India is INR 10,00,000 per year. The base salary of penetration testers in India can go up to INR 5,00,000 per year. As salary can get a little bit differ, based on what skills do you own and the experience in the field you have.