Best CCNP Security 350-701 Training in Delhi
Download Craw Academy Application
Cisco CCNP Training in Delhi Engineer responsible for Security in Routers, Switches, Firewall, and Ips, as well as choosing, deploying, supporting, and troubleshooting Firewalls, with the substantial increase in cybercrime attacks.
Book a Trial Demo Class
Training Available 24*7 Call at +91 9513805401
CISCO CCNP Training and Certification in Delhi
CCNP Training in Delhi proves your skills with security solutions. To earn CCNP Training in Delhi, you pass two exams: one that covers core security technologies and one security concentration exam of your choice, so you can customize your certification to your technical area of focus.
Exams and Recommended CCNP Training in Delhi
To earn CCNP Training in Delhi, you pass two exams: a core exam and a security concentration exam of your choice. And now every exam in the CCNP Security program earns an individual Specialist certification, so you get recognized for your accomplishments along the way.
CCNP 350-701 Course Content
Module 1: Cisco ASA Overview
1.1 Firewall Overview
1.2 Firewall Techniques
1.3 Stateless Packet Filtering
1.4 Stateful Packet Filtering
1.5 Cisco ASA Product Family
1.6 Introducing the Cisco ASA 5500-X Series NGFW
1.7 Introducing the Cisco ASAv
1.8 Difference between UTM and NGFW
1.9 Cisco ASA Features
1.10 Using the CLI
1.11 Using the Cisco ASDM
1.12 Understanding Factory default configuration
1.13 Working on the configuration files
1.14 Cisco ASA Firewall Interfaces
1.15 Configuring Physical interfaces
1.16 Configuring Vlan interfaces
1.17 Redundant Interface
1.18 Configuring Interface Security Parameters
1.19 Naming the interface
1.20 Security Level
1.21 Assigning the IP Address
1.22 Cisco ASA IP Connectivity
1.23 Configuring the Static Routing
1.24 Routing with EIGRP
1.25 Routing with OSPF
1.26 Routing with BGP
1.27 Verifying the Routing Table
1.28 Configuring the SSH and Telnet
1.29 Configuring HTTP/S
1.30 Cisco ASA NAT (Network Address Translation)
1.31 Understanding the NAT
1.32 Methods of NAT
1.33 Inside NAT
1.34 Outside NAT
1.35 Implementation of NAT
1.36 Auto NAT
1.37 Manual NAT
1.38 Types of NAT
1.39 Static
1.40 NAT
1.41 PAT
1.42 Dynamic
1.43 NAT
1.44 PAT
1.45 Twice NAT
1.46 Identity NAT
1.47 Cisco ASA ACL
1.48 Inside/ Outside ACL.
1.49 Object GROUP ACL.
1.50 Life of a Packet on the Cisco
1.51 Cisco ASA Modes
1.52 Transparent Mode
1.53 Routed Mode
1.54 Cisco ASA Context
1.55 Admin Context
1.56 System Context
1.57 User Context
1.58 Deployment Guide
1.59 Cisco High Availability
1.60 ASA Failover
1.61 Active/Standby
1.62 Active/Active
1.63 Verifying failover Operations
1.64 Clustering ASA firewallWireshark Capture
Module 2: Cryptography Overview
2.1 Hash Algorithm
2.2 Encryption Overview
2.3 Cryptanalysis
2.4 Symmetric Encryption Algorithm
2.5 Asymmetric Encryption Algorithm
2.6 Digital Signatures
2.7 PKI Overview
2.8 PKI Operations
2.9 Fundamentals of VPN Technologies and IPSec
2.10 What is VPN
2.11 Introduction of Ipsec Terminology
2.12 VPN Types
2.13 Ipsec Features
2.14 Confidentiality, Integrity, Availability and Anti-Replay.
2.15 IPSec Protocols: – IKE, ESP and AH
2.16 IKE Modes
2.17 IKE Phases
2.18 NAT-T
2.19 Security Associations and Components
2.20 How to configure cisco IOS as CA
2.21 Site to Site VPN ROUTER AND ALSO ON CISCO ASA
2.22 What is Site-to Site VPN
2.23 Wireshark Capture
2.24 GRE
2.25 Gre over IPSec
2.26 Site-to-Site VPN Labs
2.27 Deploying DMVPN
2.28 DMVPN Overview
2.29 DMVPN Terminologies
2.30 NHRP
2.31 MGRE
2.32 DMVPN Working
2.33 DMVPN Advantages and Limitations
2.34 DMVPN Phase 1, 2 and 3
2.35 DMVPN Labs
2.36 DMVPN Redundancy – Dual Hub DMVPN Deployment
2.37 Remote Access VPN
2.38 Remote Access VPN Introduction
2.39 Remote Access VPN modes
2.40 Client Mode Software
2.41 Client Mode Hardware
2.42 Remote Access with DVTI
2.43 Remote Access Working
2.44 Remote Access Labs
2.45 Deploying Clientless SSL VPN
2.46 SSL VPN Overview
2.47 SSL Handshake
2.48 SSL VPN Modes
2.49 Clientless and Thick Client
2.50 SSL VPN Working
2.51 SSL VPN Labs
2.52 Deploying Anyconnect VPN
2.53 Anyconnect Overview
2.54 Connection Policies
2.55 Group Policies
2.56 Split Tunnelling
2.57 Client Profile
2.58 Anyconnect Image Upload
2.59 GET VPN
2.60 GET VPN
2.61 GET VPN Terminologies
2.62 GDOI
2.63 Key Server (KS)
2.64 KEK (Key Encryption Key)
2.65 TEK (Traffic Encryption Key)
2.66 Rekey Process (Unicast and Multicast)
2.67 Group Member (GM)
2.68 GET VPN Lab and Working
2.69 Flex VPN
2.70 Introduction and Working IOS Flex VPN
2.71 Flex VPN Labs
Module 3: Introducing Cisco ISE Architecture and Deployment
3.1 Security challenges
3.2 Cisco ISE solutions Use Cases
3.3 Secure Access Control
3.4 ISE function
3.5 ISE deployment components
3.6 Context visibility
3.7 ISE Personas
3.8 ISE Licensing
3.9 Infrastructure Components
3.10 Identity Source
3.11 Fundamentals of AAA
3.12 AAA
3.13 Radius Overview
3.14 Radius Messages
3.15 AV Pair
3.16 IEEE 802.1x Primer
3.17 EAP
3.18 Types of EAP
3.19 Tunnel EAP
3.20 EAP-FAST
3.21 PEAP
3.22 EAP-TLS
3.23 Non-Tunnel EAP
3.24 EAP-MD5
3.25 MSCHAP
3.26 EAP GTC
3.27 Host Mode
3.28 Deployment of 802.1x
3.29 Bootstrap Network Access Devices
3.30 Radius Commands
3.31 AAA Commands
3.32 Introduction to ISE GUI
3.33 AD overview and configuration
3.34 Admin Access
3.35 Administrative Work
3.36 Certificate in ISE
3.37 Personas
3.38 Probes for ISE
3.39 Backup/Restore
3.40 Maintenance
3.41 Configuring Authentication and Authorization Policy
3.42 Dot1x Authentication and Authorization
3.43 MAB Authentication and Authorization
3.44 AP Authentication and Authorization
3.45 Device Administration
3.46 Configuring Posturing and Profiling
3.47 Posturing
3.48 Profiling of Devices
3.49 Cisco TrustSec and Its Component
3.50 SGT/SGN Tagging
3.51 Classification
3.52 Propagation
3.53 Inline
3.54 SXP
3.55 Enforcement ACL
3.56 Miscellaneous Topics
3.57 Configuring the Cisco WLC and AP via GUI and CLI
3.58 Cisco VPN Authentication
3.59 Cisco Anyconnect VPN authentication from ISE
3.60 Troubleshooting ISE
3.61 Radius Live Log
3.62 Diagnostic Validator
3.63 Logs Management
3.64 Radius Messages with Attribute Type
Module 4: Cisco NGFW
4.1 What are NGFW and UTM
4.2 Components of NGFW
4.3 Introduction of the SourceFire and Snort Rules
4.4 Cisco Acquisitions
4.5 FTD, NGIPS
4.6 Off-Box Management and On-Box Management
4.7 FMC and FDM GUI
4.8 Licensing on the FMC
4.9 Registration of FMC with FTD and NGIPS
4.10 Configuration of the Sensor Interface
4.11 Configuring NAT and Routing
Module 5: WSA/ESA
5.1 Describe the Cisco WSA
5.2 Install and verify the WSA
5.3 Deploy proxy services for the WSA
5.4 WCCP Services and Transparent Proxy
5.5 Utilize authentication with the WSA
5.6 Configure various policies for the WSA
5.7 Enforce acceptable use using the WSA
5.8 Defend against malware
5.9 Configure data security
5.10 Perform Administration and Troubleshooting of WSA's
Module 6: Introduction to Netflow
6.1 Why we need Cisco StealthWatch
6.2 Components of StealthWatch
6.3 Advance Features of StealthWatch
6.4 Configuring the Stealthwatch Management Console
6.5 Using the Appliance Setup Tool with the SMC
6.6 Configuring the Stealthwatch Flow Collector
CCNP 350 – 701 Our Course Advisor
Exams and Recommended CCNA Training in Delhi
Concentration exams (choose one)
Choose Your Preferred Learning Mode

We offer customized VILT (Virtual Instructor-Led Training) sessions at your convenient hours to provide effortless training.

One can also opt for the prerecorded video sessions available at any point of time from any particular location.

Hire a preferred trainer at your work premises at your chosen time slots and train your employees with full efficiency.
Threat Hunting Course Description
Cisco CCNP 350 - 701 Course Highlights
Implement Different Unsupervised Learning Techniques On Real Life Data.
Understand The Difference Between Machine Learning & Statistical Data Analysis.
Basic Neural Networks & Deep Learning Algorithms
How Python Mail Sending Program work in data science.
Python Conditional Statements
Python with Data Science
Comparisons of Python with Other Language
Craw Security's Students Awarded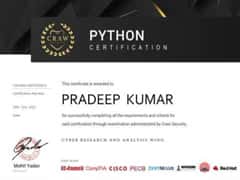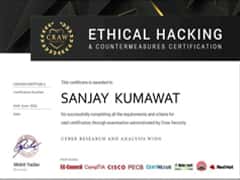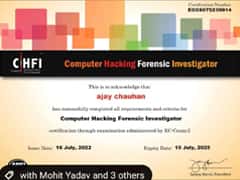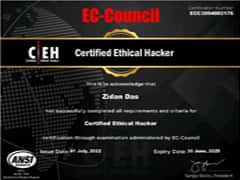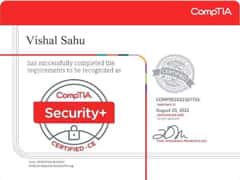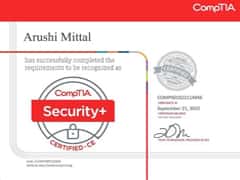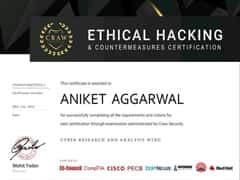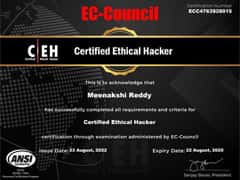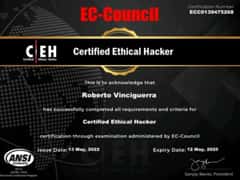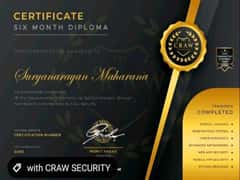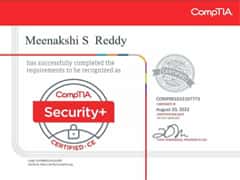 Related Cyber Security Course
What People Are Saying About Craw Security






CCNP 350-701 Frequently Asked Questions
Which CCNP course is best?
5 Best CCNP Courses [2021 JUNE] [UPDATED]
Cisco CCNP Enterprise (ENARSI + ECNOR) Training (Udemy) ...
Cisco CCNP Wireless WIDESIGN 300-360 Course with Labs ENWLSD (Udemy) ...
CCNP Enterprise Certification (INE) ...
CCNP Enterprise Program Certification and Exams (Global Knowledge) ...
CISCO CCNP Courses (Udemy)
How do I get a CCNP certification?
Any CCNA or CCIE with at least one year of networking experience can become a CCNP by successfully passing 3 exams: ROUTE, SWITCH and TSHOOT. Each exam is very difficult and covers lots of material. Experts advise that you take the exams in the order listed. ROUTE is the core of the CCNP certification
Who is eligible for CCNP?
The CCNP Routing and Switching certification is appropriate for those with at least one year of networking experience who are ready to advance their skills and work independently on complex network solutions.
Either you go for CCNP training or certification exam, CCNA training is mandatory. Also, CCNA certification is one of the prerequisites for attempting the CCNP certification exam. So, the answer is, No you cannot do CCNP directly without taking CCNA training.
Can I get CCNP without CCNA?
It will no longer be necessary to have a CCNA certification in order to obtain a CCNP certification. To obtain a CCIE certification a CCNP certification will no longer be a mandatory prerequisite. Ofcourse a good understanding of the exam topics is needed before taking the exam.
If you think it's worth dishing out the $150-200 every couple of years to keep it, then do, otherwise let it expire. But remember it's easier to study core material to become ccnp respectable rather than have to sit the exams again and study all kinds of irrelevant info. You only need to take one exam to maintain CCNP
List of Companies you can get placements in
| Company Name | Contact Person | E- Mail | Contact Number | Course Name |
| --- | --- | --- | --- | --- |
| Deep Logictech India Pvt Ltd | Nidhi | hr4@deeplogictech.com | +011-45453628 | Ethical Hacker |
| British Telecom | Binit Rai | binit.rai@bt.com | +91-7595920106 | Cyber Security Professional |
| Fastandfurious Consulting | Niharika Sharma | hr2@fastandfuriousconsulting.com | +91-9990291119 | Networking |
| Parahit Technologies Ltd. | Pooja Thakur | ptlhr@parahittech.com | +91-9149292929 | Technical Support Engineer(CCNA) |
| Trigent Software Limited | Hafsaa Sait | hafsaa_m@trigent.com | +91-9886970024 | L1 Technical Support Engineer |
| Shriv ComMedia Solutions Pvt. Ltd. | Aarti Singh | aarti@commediait.com | +91-9910967277 | Software Developer |
| HCL Technology | Anamika | hr@evisions.co.in | +91 9811722023 | Network Administration, Security |
| BreachLock | BreachLock | hello@breachlock.com | +1 917-779-0009 | Penetration Tester with Python Development |
| Right Step Consulting | Right Step Consulting | resume@rightstepconsulting.com | +0120-429 1013 | Network Administrator |
| ACE IT Solutions | ACE IT Solutions | Info@aceits.net | +646-558-5575 | Junior Cyber Security Analyst |
| Limpidstone Technology Pvt. Ltd | Manisha Saini | info@limpidstone.com | +91 7840060051 | CEH |
| Indian Institute of Management and Development | IMMD Placement | info@iimdindia.com | +020 - 6500 1155 | L 1 Engineer |
| Indian Institute of Management and Development | IMMD Placement | career@vsure.in | +91 9354061269 | Network Administrator |
| Indian Institute of Management and Development | IMMD Placement | career@vsure.in | +91 9354061269 | L 2 Engineer |
| Indian Institute of Management and Development | IMMD Placement | career@vsure.in | +91 9354061269 | Accounts Executive |
| Three D Integrated Solutions Ltd | Uma Verma | uma.verma@threeds.com | +91 874507070 | Certified Ethical Hacker (CEH v11) |
| IARM Information Security Pvt Ltd | Sridhar | sridhar@iarminfo.com | +91 9361906659 | C|EH v11 |
| IARM Information Security Pvt Ltd | Sridhar | sridhar@iarminfo.com | +91 9361906659 | SOC Analyst |
| LINC Education Services | Avani Raghuvansi | avani@linceducation.com | +91 7045577921 | Cyber Security |
| Mekdam Technical Services | Abdul Saiyad Khan | a.syed@mekdamholding.com | +91 9908403117 | Scada Security |
| Precise Testing Solution Pvt Ltd | Sonali Sharma | hr@precisetestingsolution.com | 0120 - 45555590 | EC-Council |
| RDX | Navisite Pvt Ltd | Naveen Kumar | nkumar@rdx.com | +91 7411602488 | Sr. Consultant |
| Aujas Technology Pvt Ltd | Pankaj Badera | pankaj.badera@aujas.com | +91 7696506250 | Sr. Consultant |
| Tetra Information Services Pvt. Ltd. | Mitali | mitali@tetrain.com | +91 7024125214 | Linux |
| Orbit India | Pragati Choudhary | hr.orbit@orbitindia.net | 011 - 49141500 | CCNA |
| Percoyo Pvt Ltd | Dorai Raj | hr@percoyo.com | +91 8660333455 | Stack Developer |
| AAITPro | Kartik Beemsingh | kartib@aaitpro.com | +91 9789905286 | CCNA |
| Experis | Nidhi | nidhi.sharma@in.experis.com | +91 9810182383 | SAP |
| Seek Your Job | Kumara | cv@seekyourjob.com | +91 9443455374 | Web Development |
| Art Kart | Anil Pakhare | art.kart00@gmail.com | +91 9082452620 | Android |
| Ideas2it | Dhanasekar | dhanasekar@ideas2it.com | +91 8681059189 | Software Testing |