RHCSA Rapid Track Course (RH199) [Updated 2023]
February 26, 2022
2023-03-12 13:21
RHCSA Rapid Track Course (RH199) [Updated 2023]
Book a Trial Demo Class
Training Available 24*7 Call at +91 9513805401
What will you learn in RHCSA Rapid Track Course (v9.0)?
Learn the essential RHEL (Red Hat Enterprise Linux) Configuration, administration, and Maintenance in a Condensed format through this magnificently curtailed curriculum of the RHCSA Rapid Track Course (RH199) in Delhi through highly trained, efficient, and experienced teaching faculties and mentors group members that showcase all-around development of the understudies throughout the learning process. 
Through the dedicated training of the RHCSA Rapid Track Course (RH199), which is a combination of two courses, namely Red Hat Administration System I (RH124) and Red Hat Administration System II (RH134); Craw Security provides its needful Linux System Administration in the rapid format via its state-of-the-art institutes at Saket and Laxmi Nagar in Delhi NCR. With more pace, an aspiring Red Hat Certification Candidate would do this high-end RHCSA Rapid Track Course (RH199) in Delhi to learn the Linux Administration tools and techniques for a decent encounter with all the necessary information required. The instructors at Craw Security are very friendly and cooperative towards building a healthy learning ecosystem in which everyone can learn and thrive towards a better potential.
RHCSA Rapid Track (RH199) Course Content
Module 1 : Introduction
Module 2 : Access Systems and Obtaining Support
Module 3 : Manage Files from the Command Line
Module 4 : Manage Local Users and Groups
Module 5 : Control Access to Files
Module 6 : Manage SELinux Security
Module 7 : Tune System Performance
Module 8 : Schedule Future Tasks
Module 9 : Install and Update Software Packages
Module 10 : Manage Basic Storage
Module 11 : Manage Storage Stack
Module 12 : Control Services and Boot Process
Module 13 : Analyze and Store Logs
Module 14 : Manage Networking
Module 15 : Access Network-Attached Storage
Module 16 : Manage Network Security
Module 17 : Run Containers
Module 18 : Comprehensive Review
RHCSA Rapid Track (RH-199) Our Course Advisor
About RHCSA Rapid Track Course (v9.0)
The enhanced curriculum associated with RHCSA Rapid Track Course (v9.0) is highly recommended for quick learners who want to build a shinier career in the Linux Administration domain. In addition, this primetime RHCSA Rapid Track Course comprises package management with a new repository structure and app stream modules along with the storage creating devices, volumes, and file systems, including Stratis storage management, etc. The authentic curriculum of this magnificent RHCSA Rapid Track Course is dedicatedly available in the online format as the RHCSA Training Online course, where one can find this decent course's guidelines in the prerecorded video format to study at one's pace at any of the favorable locations of choice.
One practicing RH199 Training candidate will enhance and upskill oneself by going through the following mentioned aspects:

● Configuring Network facilities and the security protocols
● Managing procedures, scheduling, and tuning
● Managing users, groups, and authentication
● Perform server management with the Cockpit web management utility
● Troubleshoot and obtain support
● Run containers
Choose Your Preferred Learning Mode

We offer customized VILT (Virtual Instructor-Led Training) sessions at your convenient hours to provide effortless training.

One can also opt for the prerecorded video sessions available at any point of time from any particular location.

Hire a preferred trainer at your work premises at your chosen time slots and train your employees with full efficiency.
RHCSA Rapid Track (RH-199) Course Description
Who should do RHCSA Rapid Track Course (v9.0)?
There are multiple profiles and work port-folios that may enhance as well as upskill one's skillset and knowledge factors by doing this magnificent RHCSA Rapid Track Course with Exam. For instance,
● Window System Administrators
● Other Varied System Administrators
● Current Linux System Administrators
● Other infosec personnel want to switch to RH199 Training or are willing to learn an extra skillset
All the above-mentioned profiles can be responsible for performing the following activities after undergoing the highly dedicated Red Hat Certified RHCSA Rapid Track Course:
● Configuring, installing, upgrading, and keeping Linux systems utilizing fixed protocols and processes.
● Offering operational support.
● Controlling systems for supervising system performance and availability.
● Drafting and deploying scripts for work automation and system administration.
The world is now witnessing the latest update of Red Hat Enterprise Linux RHEL v9.0, that has successfully launched and made public on 17th May 2022 that was officially announced at a Red Hat Summit on 10th May 2022. With its latest release for the current year, it made clear that it is nicely crafted to meet the essential needs of a hybrid cloud system and can be deployed from the edge to the cloud. Further, you can nicely download the accessible free version of RHEL v9.0 ISO 64-Bit by clicking on the given name and login in or signing up with your Red Hat User ID and Password. Further, the primarily significant characteristics of the latest update of Red Hat RHEL v9.0 update are given in the following table with its primetime RHEL 9 Release Notes:
Topic
Specifications
Planning
Considerations for adopting RHEL 9
Getting the most from your Support experience
Package manifest
Installing, upgrading, and converting to RHEL
Upgrading from RHEL 8 to RHEL 9
Performing a standard RHEL 9 installation
Performing an advanced RHEL 9 installation
Boot options for RHEL Installer
Customizing Anaconda
Composing RHEL images using Image Builder
Composing a customized RHEL system image
Composing, installing, and managing RHEL for Edge images
System Administration
Configuring basic system settings
Managing systems using the RHEL 9 web console
Configuring and using a CUPS printing server
Managing software with the DNF tool
Administration and configuration tasks using System Roles in RHEL
Deploying web servers and reverse proxies
Configuring and using database servers
Installing and using dynamic programming languages
Managing, monitoring, and updating the kernel
Monitoring and managing system status and performance
Getting started with the GNOME desktop environment
Administering the system using the GNOME desktop environment
Security
Managing and monitoring security updates
Security hardening
Using SELinux
Securing networks
Configuring firewalls and packet filters
Networking
Configuring and managing networking
Configuring InfiniBand and RDMA networks
Identity Management
Migrating to Identity Management on RHEL 9
Planning Identity Management
Installing Identity Management, etc.
Storage
Managing file systems
Configuring and using network file services
Managing storage devices, etc.
Clusters
Configuring GFS2 file systems
Configuring and managing high-availability clusters
Virtualization
Building, running, and managing containers
Configuring and managing virtualization
Cloud
Configuring and managing cloud-init for RHEL 9
Deploying Red Hat Enterprise Linux 9 on public cloud platforms
Developing applications
Developing C and C++ applications in RHEL 9
Installing, updating, and configuring OpenJDK on RHEL 9
Developing .NET applications in RHEL 9
Packaging and distributing software
Red Hat Insights
Get Started with Red Hat Insights
Product Documentation for Red Hat Insights
All in all, if you wish to know more about the 
Red Hat RHEL v9.0 Update
, you may click on the highlighted part.
RHCSA Rapid Track Course (v9.0) Highlights:
● Access systems and get help
● Navigate file systems
● Manage local users and groups
● Control access to files
● Manage SELinux security
● Tune system performance
● Install and update software packages
● Manage basic storage
● Control services and the boot process
● Manage networking
● Analyze and store logs
● Implement advanced storage features
● Schedule future tasks
● Access network-attached storage
● Manage network security
● Running Containers
Craw Security's Students Awarded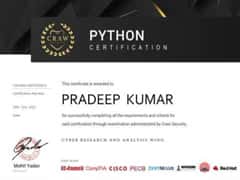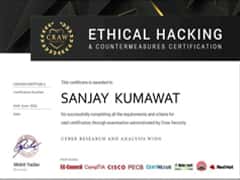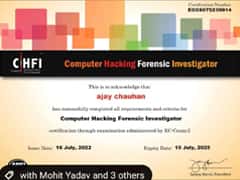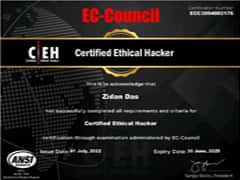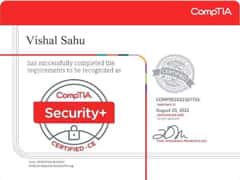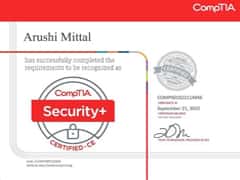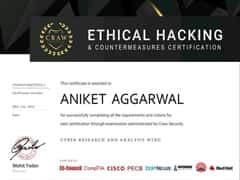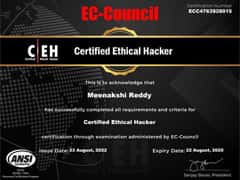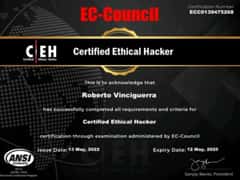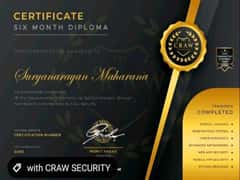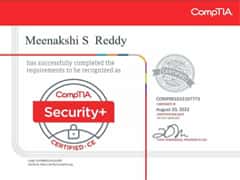 Related Cyber Security Course
What People Are Saying About Craw Security






RHCSA Rapid Track (RH-199) Frequently Asked Questions
What is Rhcsa Rapid Track Course?
The RHCSA Rapid Track Course is the combination of two of the most popular courses of RHCSA Certifications, namely Red Hat Administration System I (RH124) and Red Hat Administration System II (RH134). This course is duly available in Craw Security decent institutions at Saket and Lakshmi Nagar with fast pace acceleration as its name suggests.
How hard is the Rhcsa exam?
Just like the other RHCSA Certifications, this high-end RHCSA Rapid Track Course is also a medium-level category of exam in the Examination Toughness Index.

However, with the most experienced faculty and mentors group at Craw Cyber Security Institution in Delhi, one can genuinely do this splendid user-friendly course with the most ease factor by understanding the fundamentals from the beginning.
How do I study for the Rhcsa exam?
You can gradually study for the RHCSA Exam by going through the following points:
 
Search a friend who has a good command of Linux Administrations who will become your mentor to tell you all your needful stuff, books, websites, charges, and other important things that you would require to obtain a genuine RHCSA Certification.
If you are unable to find a suitable friend as your mentor, you may find some mentors on the internet as well over some of the famous social media sites, for instance, LinkedIn, or Facebook.
 In case, you are not able to find an appropriate mentor for you, at last, you may join some good Red Hat Certified institutions that may provide you with all the essential knowledge processing you require to pass the RHCSA Exam. Craw Cyber Security Institution at Saket and Laxmi Nagar are the two branches of this prime partner of Red Hat Inc., that you may join to learn the Red Hat Certified RHCSA Training in Delhi from the grassroots level.
After completion of the RHCSA Training in Delhi from Craw Security, you will attain a position to pass the required RHCSA Exam with flying colors if you have seriously concentrated in your classes and the instructor by heart.
How long does Rhcsa certification last?
This excellent RHCSA Certification is valid for the term 3 years after the date of startlement of the certificate.
How much does Rhcsa cost?
Most of Red Hat Certifications including RHCSA and RHCSA Rapid Track Course are very much cost-efficient and pocket-friendly through the state-of-the-art institutions of Craw Cyber Security at Saket and Laxmi Nagar locations. One may also apply for some sort of financial assistance that we provide for the sake of deploying the crucial Red Hat Education to almost every segment of the society including the economically backward and deprived sections. To know more about the financial aid that we provide to financially backward students, one may call us on our hotline number at +91-9513805401.
What is the full form of Rhcsa?
The term RHCSA stands for Red Hat Certified System Administrator which is a course that duly hails from the house of Red Hat Inc. – an American IBM subsidiary software company that provides open-source software products to numerous IT organizations all over the world.
List of Companies you can get placements in
| Company Name | Contact Person | E- Mail | Contact Number | Course Name |
| --- | --- | --- | --- | --- |
| Deep Logictech India Pvt Ltd | Nidhi | hr4@deeplogictech.com | +011-45453628 | Ethical Hacker |
| British Telecom | Binit Rai | binit.rai@bt.com | +91-7595920106 | Cyber Security Professional |
| Fastandfurious Consulting | Niharika Sharma | hr2@fastandfuriousconsulting.com | +91-9990291119 | Networking |
| Parahit Technologies Ltd. | Pooja Thakur | ptlhr@parahittech.com | +91-9149292929 | Technical Support Engineer(CCNA) |
| Trigent Software Limited | Hafsaa Sait | hafsaa_m@trigent.com | +91-9886970024 | L1 Technical Support Engineer |
| Shriv ComMedia Solutions Pvt. Ltd. | Aarti Singh | aarti@commediait.com | +91-9910967277 | Software Developer |
| HCL Technology | Anamika | hr@evisions.co.in | +91 9811722023 | Network Administration, Security |
| BreachLock | BreachLock | hello@breachlock.com | +1 917-779-0009 | Penetration Tester with Python Development |
| Right Step Consulting | Right Step Consulting | resume@rightstepconsulting.com | +0120-429 1013 | Network Administrator |
| ACE IT Solutions | ACE IT Solutions | Info@aceits.net | +646-558-5575 | Junior Cyber Security Analyst |
| Limpidstone Technology Pvt. Ltd | Manisha Saini | info@limpidstone.com | +91 7840060051 | CEH |
| Indian Institute of Management and Development | IMMD Placement | info@iimdindia.com | +020 - 6500 1155 | L 1 Engineer |
| Indian Institute of Management and Development | IMMD Placement | career@vsure.in | +91 9354061269 | Network Administrator |
| Indian Institute of Management and Development | IMMD Placement | career@vsure.in | +91 9354061269 | L 2 Engineer |
| Indian Institute of Management and Development | IMMD Placement | career@vsure.in | +91 9354061269 | Accounts Executive |
| Three D Integrated Solutions Ltd | Uma Verma | uma.verma@threeds.com | +91 874507070 | Certified Ethical Hacker (CEH v11) |
| IARM Information Security Pvt Ltd | Sridhar | sridhar@iarminfo.com | +91 9361906659 | C|EH v11 |
| IARM Information Security Pvt Ltd | Sridhar | sridhar@iarminfo.com | +91 9361906659 | SOC Analyst |
| LINC Education Services | Avani Raghuvansi | avani@linceducation.com | +91 7045577921 | Cyber Security |
| Mekdam Technical Services | Abdul Saiyad Khan | a.syed@mekdamholding.com | +91 9908403117 | Scada Security |
| Precise Testing Solution Pvt Ltd | Sonali Sharma | hr@precisetestingsolution.com | 0120 - 45555590 | EC-Council |
| RDX | Navisite Pvt Ltd | Naveen Kumar | nkumar@rdx.com | +91 7411602488 | Sr. Consultant |
| Aujas Technology Pvt Ltd | Pankaj Badera | pankaj.badera@aujas.com | +91 7696506250 | Sr. Consultant |
| Tetra Information Services Pvt. Ltd. | Mitali | mitali@tetrain.com | +91 7024125214 | Linux |
| Orbit India | Pragati Choudhary | hr.orbit@orbitindia.net | 011 - 49141500 | CCNA |
| Percoyo Pvt Ltd | Dorai Raj | hr@percoyo.com | +91 8660333455 | Stack Developer |
| AAITPro | Kartik Beemsingh | kartib@aaitpro.com | +91 9789905286 | CCNA |
| Experis | Nidhi | nidhi.sharma@in.experis.com | +91 9810182383 | SAP |
| Seek Your Job | Kumara | cv@seekyourjob.com | +91 9443455374 | Web Development |
| Art Kart | Anil Pakhare | art.kart00@gmail.com | +91 9082452620 | Android |
| Ideas2it | Dhanasekar | dhanasekar@ideas2it.com | +91 8681059189 | Software Testing |