Malware Analysis Course Training & Certification
Download Craw Academy Application
Learn all the fundamental concepts of the Malware Analysis Course which are dedicatedly required by many IT organizations in today's era.  After completion of this course, a learner will be able to extract the information from the compromised system/ server once they got hacked by malicious entities or actors.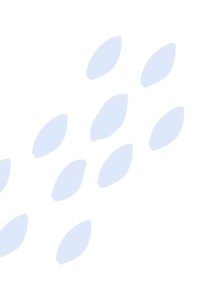 Book a Trial Demo Class
Training Available 24*7 Call at +91 9513805401

What will you learn in the Best Malware Analysis Course?
If you love to play around with the system and its major basic building blocks, if you think like a thief, then the genuine and authentic Malware Analysis Course for Beginners is just for you. In the coming days, Malware Analysis will acquire big space to step in to safeguard a private, public, or government organization's database.
If you are passionate and want to grow as a malware analyst then you are certainly at the right place to initiate your career journey as a Certified Malware Analyst by completing our Malware Analysis Training Course at Saket and Laxmi Nagar branches of Craw Security. The institutional branches of Craw Cyber Security Institute are providing a genuine level of Advanced Malware Analysis Training and Certification Course under the guidance of our primetime teaching staff possessing 7+ years of teaching experience in Malware Analysis Certification Course.
Malware Analysis Course Content
Module 01: Introduction Malware Analysis
Module 02: Basic Analysis Technique And Tools
Module 03: Understanding File Formate (Lab)
Module 04: Setting Up Your Isolated Environment /Malware Lab (Lab)
Module 05: Static Analysis Basic/Advanced (Practical On Sample)"Lab" In Depth
Module 06: Dynamic Analysis Basic/Advanced (Practical On Sample Also On Live Host)"Lab"
Module 07: Malware Functionality (Practical Lab)
Module 8: Reverses Engineering (Duration-2hr)
Module 9: Assembly Language (Intel X86/64)
Module 10: Basic Programming Structure And Union (Duration-2hr)
Module 11: Debugging Malware (Lab)
Module 12: Working With Dll/Rootkit/Network And Registry/Api Call/ Import And String Section (Lab)
Module 13: Code Injection / Extraction (Practical Lab)
Module 14: Advance Computer And Network Test Form Of Malware Analysis (Lab)
Module 15: Real Time Attack Monitoring With Irc Log's(Intrent Realy Chat) In Depth "Lab"
Module 16: Overview
Module 17: Report
Malware Analysis Our Course Advisor
Top-Notch Malware Analysis Training Institute
Craw Cyber Security Institute, dedicated to working in the technical courses training industry in the market for the continuous 10+ years. Our alumni network has been placed in the most reputed IT organizations throughout the world. By maintaining our decorum of providing a "100% student satisfaction" ratio, we have attained a benchmark of being the Best Malware Analysis Training Institute via our alumni network and ongoing current students.
In this course, you will learn how to Detect and Stop a Malware attack and we will teach you about multiple ways to protect yourself from such heinous attacks.An understudy in the magnificent facilities at Saket and Laxmi Nagar branches of Craw Security will learn the Best Malware Analysis Course with help of highly-trained and experienced faculties having 7+ years of experience in the genre.
Malware Analysis Training Course Highlights
Choose Your Preferred Learning Mode

We offer customized VILT (Virtual Instructor-Led Training) sessions at your convenient hours to provide effortless training.

One can also opt for the prerecorded video sessions available at any point of time from any particular location.

Hire a preferred trainer at your work premises at your chosen time slots and train your employees with full efficiency.
Malware Analysis Course Description
Malware Analysis Course Online
We understand the premium concern of many candidates who wish to switch their current job profile to a certified malware analyst by completing our genuine Malware Analysis Course in Delhi. However, they do not possess the exact amount of time to physically come to our branches at Saket and Laxmi Nagar in Delhi.
Hence, we have evolved a curriculum that can facilitate our hundreds of potential students to do our Malware Analysis Training Online through proper VILT (Virtual Instructor-Led Training) sessions under the expert guidance of a Malware Analysis professional possessing a sincere experience in the field for a continuous 8+ years in Malware Analysis Course teaching.
Reverse Engineering and Malware Analysis Course
In order to offer the Best Malware Analysis Courses, we have engaged the best training faculties that can literally transform a basic non-IT person into a fully-fledged Malware Analysis professional. In this genuine Malware Analysis Course, Reverse Engineering is a chapter where you will understand all essential fundamentals of Reverse Engineering that can benefit any aspiring Malware Analyst in the long run.
After finishing the Malware Analysis Course, the candidate can nicely examine, identify, and understand the nature of cyber-threats worms, and viruses. Apart from that, there is a specialized Reverse Engineering Course offered by Craw Cyber Security Institution in the state-of-the-art premises of Saket and Laxmi Nagar branches in New Delhi.
In short, we can say that malware can corrupt a data handling network and transform into a zombie, and there, the Malware Analysts come into force and do their needful tricks and techniques using the right category of tools to track down the real source of problem-causing packets.
Craw Security's Students Awarded
Related Cyber Security Course
What People Are Saying About Craw Security
Malware Analysis Frequently Asked Questions
What education do you need to become a malware analyst?
A person who wishes to change profession in the highlighted field of Malware Analyst can pursue the high-end Malware Analysis Course from Craw Cyber Security Institute at Saket and Laxmi Nagar branches.
What are the three 3 steps of malware analysis?
The three famous steps of Malware Analysis are mentioned below:
Behavioral,
Code, and
Memory Forensics.
Is malware analysis easy?
It is important to note that Malware Analysis is to obtain the real cyber criminal who has already committed the crime or doing it at the current time.  It is certainly not an easy thing to obtain all the details of a remote access cyber criminal.  Hence, it causes a lot of mental trauma and stress to detect and catch the real culprit who is behind all the nuisance.
How do you analyze malware?
A working malware can be analyzed using two different approaches which are mentioned below:
Static Analysis
Dynamic Analysis
In static analysis, the malware specimen is explored without touching it, instead with the dynamic analysis, the malware is genuinely applied in a restrained as well as solitary manner.
Is malware analysis in demand?
Yes, it is highly in demand as most criminals and crimes are leaving their potential traces of evidence in the form of digital formats inside digital assets.  Anyone who wishes to track the real culprit who has attacked the IT infrastructure of the corresponding organization and play a pivotal role in the organization by serving as a genuine Malware Analyst, a candidate needs to complete a sincere Malware Analysis Course from a recognized institute just like Craw Cyber Security Institute.
Is malware analyst a good career?
Yes, it is a good career to choose a future professional trajectory as most organizations are hiring permanent employees to track and monitor their IT infrastructure for potential cyber threats or cyber attacks before any mishappening and data breaching.
If you wish to switch your career to this magnificent field, then you should enroll in the splendid Malware Analysis Course at Saket and Laxmi Nagar facilities of Craw Cyber Security Institute.
What is malware analysis and reverse engineering?
Malware analysis and reverse engineering is the skill of examining malware to know about its working methodology, identification process, and defection or elimination criteria, once it gets, contaminates a working data-handling computer.
List of Companies you can get placements in
| Company Name | Contact Person | E- Mail | Contact Number | Course Name |
| --- | --- | --- | --- | --- |
| Deep Logictech India Pvt Ltd | Nidhi | hr4@deeplogictech.com | +011-45453628 | Ethical Hacker |
| British Telecom | Binit Rai | binit.rai@bt.com | +91-7595920106 | Cyber Security Professional |
| Fastandfurious Consulting | Niharika Sharma | hr2@fastandfuriousconsulting.com | +91-9990291119 | Networking |
| Parahit Technologies Ltd. | Pooja Thakur | ptlhr@parahittech.com | +91-9149292929 | Technical Support Engineer(CCNA) |
| Trigent Software Limited | Hafsaa Sait | hafsaa_m@trigent.com | +91-9886970024 | L1 Technical Support Engineer |
| Shriv ComMedia Solutions Pvt. Ltd. | Aarti Singh | aarti@commediait.com | +91-9910967277 | Software Developer |
| HCL Technology | Anamika | hr@evisions.co.in | +91 9811722023 | Network Administration, Security |
| BreachLock | BreachLock | hello@breachlock.com | +1 917-779-0009 | Penetration Tester with Python Development |
| Right Step Consulting | Right Step Consulting | resume@rightstepconsulting.com | +0120-429 1013 | Network Administrator |
| ACE IT Solutions | ACE IT Solutions | Info@aceits.net | +646-558-5575 | Junior Cyber Security Analyst |
| Limpidstone Technology Pvt. Ltd | Manisha Saini | info@limpidstone.com | +91 7840060051 | CEH |
| Indian Institute of Management and Development | IMMD Placement | info@iimdindia.com | +020 - 6500 1155 | L 1 Engineer |
| Indian Institute of Management and Development | IMMD Placement | career@vsure.in | +91 9354061269 | Network Administrator |
| Indian Institute of Management and Development | IMMD Placement | career@vsure.in | +91 9354061269 | L 2 Engineer |
| Indian Institute of Management and Development | IMMD Placement | career@vsure.in | +91 9354061269 | Accounts Executive |
| Three D Integrated Solutions Ltd | Uma Verma | uma.verma@threeds.com | +91 874507070 | Certified Ethical Hacker (CEH v11) |
| IARM Information Security Pvt Ltd | Sridhar | sridhar@iarminfo.com | +91 9361906659 | C|EH v11 |
| IARM Information Security Pvt Ltd | Sridhar | sridhar@iarminfo.com | +91 9361906659 | SOC Analyst |
| LINC Education Services | Avani Raghuvansi | avani@linceducation.com | +91 7045577921 | Cyber Security |
| Mekdam Technical Services | Abdul Saiyad Khan | a.syed@mekdamholding.com | +91 9908403117 | Scada Security |
| Precise Testing Solution Pvt Ltd | Sonali Sharma | hr@precisetestingsolution.com | 0120 - 45555590 | EC-Council |
| RDX | Navisite Pvt Ltd | Naveen Kumar | nkumar@rdx.com | +91 7411602488 | Sr. Consultant |
| Aujas Technology Pvt Ltd | Pankaj Badera | pankaj.badera@aujas.com | +91 7696506250 | Sr. Consultant |
| Tetra Information Services Pvt. Ltd. | Mitali | mitali@tetrain.com | +91 7024125214 | Linux |
| Orbit India | Pragati Choudhary | hr.orbit@orbitindia.net | 011 - 49141500 | CCNA |
| Percoyo Pvt Ltd | Dorai Raj | hr@percoyo.com | +91 8660333455 | Stack Developer |
| AAITPro | Kartik Beemsingh | kartib@aaitpro.com | +91 9789905286 | CCNA |
| Experis | Nidhi | nidhi.sharma@in.experis.com | +91 9810182383 | SAP |
| Seek Your Job | Kumara | cv@seekyourjob.com | +91 9443455374 | Web Development |
| Art Kart | Anil Pakhare | art.kart00@gmail.com | +91 9082452620 | Android |
| Ideas2it | Dhanasekar | dhanasekar@ideas2it.com | +91 8681059189 | Software Testing |