Cyber Forensics Investigation Course in Delhi
June 11, 2021
2021-06-19 12:21
Cyber Forensics Investigation Course in Delhi
Learn Cyber Forensics Investigation Course in Delhi
An Introduction to Cyber Forensics Investigation and procedures to analyze cyber crime evidence.
Created by : Craw Cyber Security
Course Include: Training & Certificate
Accreditation with : Craw Cyber Security
What will you Learn in Cyber Forensics Investigation course in Delhi
Cyber Forensics Investigation Course in Delhi is meant for those people who want to join the field of Computer forensics. Cyber Forensics Investigation Course in Delhi will start from basics and then cover advanced tools and techniques. Cyber Forensics Investigation Course follows a methodological approach & effective methods for solving the case which are as follows :
Self-paced Online Learning
Learn Online Cyber Forensics Course
Cyber Forensics Training Course
Content For Best Cyber Forensics Investigation Course in Delhi
Module 01 : What is Computer Forensics
Module 02 : Methods by which Computer gets Hacked
Module 03 : Computer Forensics Investigation Process
Module 04 : Digital Evidence Gathering
Module 05 : Computer Forensics Lab
Module 06 : Setting up Forensics Lab
Module 07 : Understanding Hard Disk
Module 08 : File Systems Analysis : Linux/Window/mac
Module 09 : Windows File Systems forensics
Module 10 : Data Acquisition Tools and techniques
Module 11 : Data Imaging Techniques and Tools
Module 12 : Recovery Deleted Files and Folders
Module 13 : Deleted Partitions Recovery Technique
Module 14 : Forensics Investigations Using Forensics Toolkit (FTK)
Module 15 : Forensics Investigations Using Forensics Toolkit (Oxygen)
Module 16 : Forensics Investigations Using Encase Tool
Module 17 : Stenography and Image File Forensics
Module 18 : Application Password Crackers
Module 19 : Log Computing and Event Correlation
Module 20 : Network Forensics Tools : Cellebrite Tool
Module 21 : Investigating Tools
Module 22 : Investigating Network Traffic : Wireshark
Module 23 : Investigating Wireless Attacks
Module 24 : Investigating Web Application Attacks via Logs
Module 25 : Tracking and Investigating Various Email Crimes
Module 26 : Detailed Investigate Report
Module 27 : Computer Forensics – Investigation Techniques
Module 28 : Roles and Responsibilities
Module 29 : Computer Forensics : System Password Changes Techniques
Module 30 : Computer Forensics : System Password Cracking Techniques
Module 31 : Web Attacks Investigation
Module 32 : Common DOS & DDOS Attacks Types
Module 33 : Case Management (Case Handling)
Module 34 : Cyber Forensics : Firewall Handling
Cyber Forensics Investigation Course in Delhi will prepare you in the areas of cybercrimes related to case handling, Investigating Techniques, data recovery, damaged/deleted data, or encrypted data.
Online Cyber Forensics Investigation Course in Delhi comprises of many types of cyber forensics programs which will facilitate individuals to conduct a smooth investigation.
The tools and techniques taught in the Cyber Forensics Investigation course in Delhi include the following problems like the mishandling of confidential data, violation of intellectual property rights, trade secrets stealing, and other types of online fraud. In a Cyber forensics Investigation, an investigator uses different kinds of methods and techniques for faster case resolution.















Frequently Asked Questions
About cyber forensics investigation course in delhi
Where can i join cyber forensics investigation course in Delhi
craw security is the best institute that provides cyber forensics investigation course in Delhi. any one can join the institute contact for more information
1st Floor, Plot no. 4, Lane no. 2, Kehar Singh Estate Westend Marg, Behind Saket Metro Station
Saidulajab New Delhi - 110030
What is cyber forensic investigation?
Cyber forensic investigators are specialists in investigating encrypted information utilizing different sorts of programming and devices. ... The undertakings for cyber investigators include recuperating erased documents, breaking passwords, and discovering the wellspring of the security penetrate
What are cyber forensics tools?
There are some cyber forensics tools mention below
Network Forensic tools.
Database analysis tools.
File analysis tools.
Registry analysis tools.
Email analysis tools.
OS analysis tools.
Disk and data capture.
Which is the first type of forensics tools?
Identification. It is the first step in the forensic process. The identification process mainly includes things like what evidence is present, where it is stored, and lastly, how it is stored (in which format). Electronic storage media can be personal computers, Mobile phones, PDAs, etc
How does cyber forensics work?
With this strategy, a computer is broke down from inside the OS while the computer or gadget is running, utilizing framework devices on the computer. Numerous instruments used to remove unstable information require the computer in to be in a forensic lab to keep up the authenticity of a chain of proof. Erased document recuperation.
Which tool is needed for a computer forensics job?
2) Sleuth Kit (+Autopsy)

Sleuth Kit (+Autopsy) is a Windows based utility tool that makes forensic analysis of computer systems simpler. This tool allows you to inspect your hard drive and cell phone. Highlights: You can distinguish movement utilizing a graphical interface successfully

How many types of forensics are there?
The scope of forensic science is broad: it's more than fingerprints and DNA samples. To organize the various specialties in the field, the American Academy of Forensic Sciences (AAFS) formally recognizes 11 distinct forensic science disciplines.
How long does a forensic investigation take?
A complete examination of a 100 GB of data on a hard drive can have over 10,000,000 pages of electronic information and may take between 15 to 35 hours or more to examine, depending on the size and types of media.
How do I get a job in forensics?
craw security provides Cyber forensics  investigation course and after complete  the course and certification  any one can get the jobs
Which software can make a forensic copy of RAM?
Digital Evidence Investigator
®
Digital Evidence Investigator® (DEI) software is the #1 automated digital forensic tool for easily collecting RAM as well as digital files and artifacts - with evidence presented in a timeline view
How many years of college do you need to be a forensic investigator?
A: most of the positions accessible in the field of Forensic Affairs require a Bachelor's level of four years. In any case, there are many other programs being offered in the field and it relies upon what you picked. Typically, it takes around five to six years to become a Forensic Analyst.
What is digital forensics course?
Digital Forensics is a branch of Forensic Science comprises of recovery and investigation of materials found in digital devices like a Computers, network devices, tablet or a cell phone and typically refers to the seizure, acquisition, and analysis of digital data and the presentation of the report in the courtroom.
How do I get a job in cyber forensics?
How to Become a Computer Forensics Investigator
Step 1: Earn Your Digital Computer Forensics Degree. A bachelor's degree in computer forensics or a similar area is generally required to become a computer forensics investigator. ...
Step 2: Get Certified as a Computer Forensics Specialist. ...
Step 3: Find Your First Job.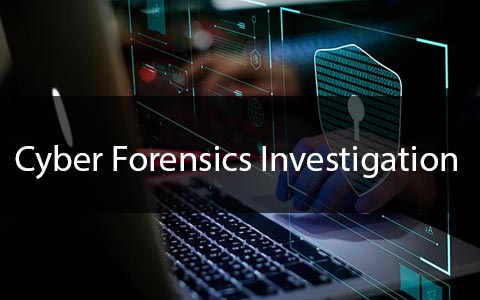 Register Now Before Registration Closed
& Grab Cyber Forensics Course Benefits