Offensive Security Pentesting Prerequisites PEN-100
July 2, 2022
2022-11-15 16:16
Offensive Security Pentesting Prerequisites PEN-100

Offensive Security Pentesting Prerequisites PEN100 | WEB100 | SOC100
With the Authorized Learning Partner of Offensive Security – Craw Security is all set to provide you with the needed knowledge that you would be required to cater to pass the required Offensive Security Exams.  We have a genuine list of Offensive Security 100-level tracks and topics to develop cyber security skills to nourish candidates with the right category of information.
Created by: CRAW Cyber Security
Course Include: Training & Certificate
Accreditation with : Offensive Security
Book a FREE Trial Class
Training Available 24*7 Call at +91 9513805401
What will you learn in Offensive Security Fundamentals Courses?
Under the guidance of superbly experienced Offensive Security trainers and mentors that have all levels of knowledge in the field of information security, Craw Security – the authorized learning partner will provide you with Learn Fundamentals which is a beginner-level training path.  Moreover, it is a Foundational 100-level content that will qualify learners for entry-level jobs, and deliver the prerequisites for advanced courses.
Offensive Security PEN-100
In this course, you will learn mostly about topics like web application basics, an introduction to cryptography, and working with shells.  You will encounter technologies like bash scripting, Metasploit, Buffer Overflow, Antivirus Evasion, etc.
Offensive Security SOC-100
In this course of Offensive Security's SOC-100 (Security Operations and Defensive Analysis) for the initial level is bound to deliver the varied fundamentals such as SOC management process, enterprise architecture, Windows logging, etc.
Offensive Security WEB-100
In this Learn Fundamentals of WEB-100, you will be exposed to many technical information-carrying technologies like secure coding, web attacker methodology, input validation, and OWASP Top 10 concepts (Broken Access Control, Injection, Security Misconfigurations, Server Site Request Forgery, Cryptographic Failures, etc.)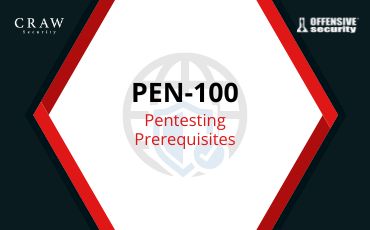 Register Now Before Registration Closed & Grab Red Hat Certified Engineer Course Benefits
Offensive Security Learn Fundamentals Key Features
| Name | Testimonial | Review |
| --- | --- | --- |
| Kirti Mittal | Best place for Ethical hacking training very professional staff I taken online classes best experience guys try once you will love it thank to . | |
| Charles Peterson | I based in Canada took online training for CEH V11 Ethical hacking from this Institute. I am truly happy to choose this Institute and also want to appreciate this institute qualified trainers best management. | |
| Romonia Peterson | Best Institute in Delhi that provides the best Ethical hacking Course. I learnt many skills from here under the guidance of Sidharth Sir who have been very helpul and supportive. | |
| Natasha | Best training for CEH Ethical hacking. I learned a lot of practical knowledge in Ethical hacking , worth for money totally satisfied with training. Highly recommended to others students. | |
Frequently Asked Questions
About Offensive Security Learn Fundamentals
What is the pen-100 course?
The PEN-100 Course from the house of Offensive Security is the basic course where you can understand the Learn Fundamentals of Penetration Testing just from the grassroots level.
This PEN-100 course's subscription is available for 1 year whereas the course will will last 60 hours to you through Craw Security under the guidance of superb trainers and mentors having 10+ years of industry experience of delivering quality training.
This OSCP Certification Training is around 60 hours of professional training through Craw Cyber Security Institute in New Delhi at Saket and Laxmi Nagar branches.
What is the cost of OSCP in India?
You can have the OSCP Certification Training under the extremely qualified supervision of genuine training mates of Craw Security around $1,500/- which will nearly cost something around ₹1,18,000/-.
Which is better CEH or OSCP?
There is no special comparison between these two credentials from separate cyber security super giants working in the market for quite a long time.  The CEH v11 Certification is from EC Council while the OSCP Certification Training is from the house of Offensive Security.  However, you may sincerely understand that one can do the CEH v11 Certification from scratch while you need to have a nicely proven 4 to 5 years of experience as a cyber security analyst to enroll in the OSCP Certification Training.
What is the salary after OSCP?
According to PayScale – an independent salary accounting organization for various niches and profiles, the average base salary of an OSCP Certified Professional is around ₹7,89,000/- annually which is not less.
Instructor Led Training
Pentesting Prerequisites PEN100
➞ Blended learning delivery model (instructor-led options)
➞ Teaching style modified according to the student's issues
➞ Develops important personality and career-building skills
➞ Group Discussions<
➞ 24x7 learner assistance and support
➞ Weekdays / Weekend Classes