Winter Training Internship in Cyber Security 2022
November 24, 2021
2022-11-22 17:40
Winter Training Internship in Cyber Security 2022
Cyber Security Course
The best Cyber Security Training and Certification Diploma Course includes 12 Cyber Security and Information Security courses. It includes Ethical Hacking, Penetration Testing, Cyber forensics Investigation, Basic Networking, Python Programming, Mobile Security Applications, Aws Cloud Security, and many more.
Book a Trial Demo Class
Book Your FREE Trial Class
WinterTraining Internship Program
Cyber Security Winter Training
Cyber Security Training Course Winter Training 2022
Google Review (1,156)
★★★★★
In our Cyber Security Winter Training 2022-23, multiple cyber security courses are delivered under the guidance of superbly experienced trainers and mentors. In addition, the prominent courses that are being offered during the Cyber Security Winter Training 2022-23 are Ethical Hacking, Penetration Testing, Cyber Forensics, Networking Administration, Mobile Penetration Testing, Python Programming Course, and many more. One can also take a budget-friendly 1 Year Diploma in Cyber Security Course that will provide a wholesome package of cyber security training.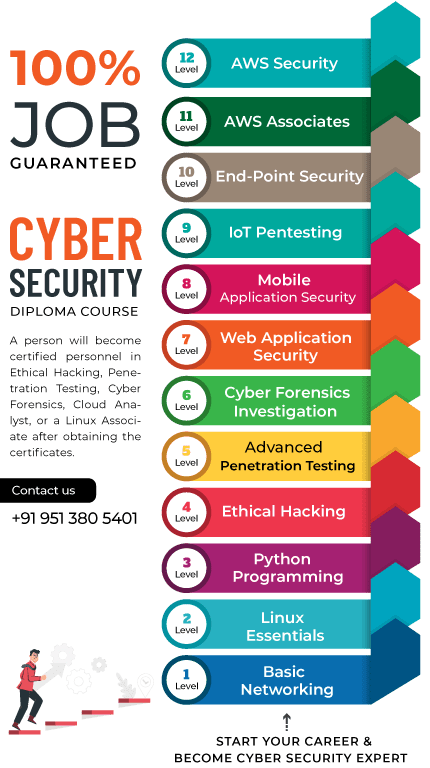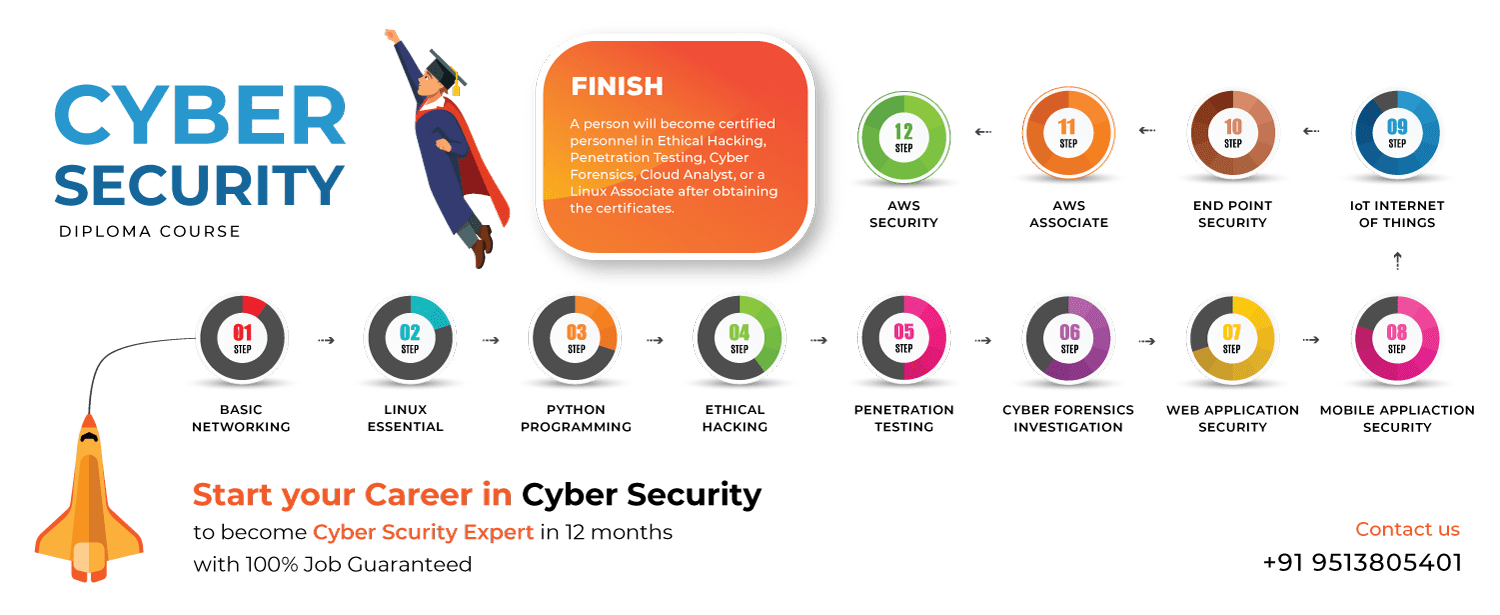 Winter Training 2022
Cyber Security Winter Training
Craw Security provides efficient Cyber Security Courses in both offline and online cyber security winter training. A person can sincerely avail of the Diploma Courses in Cyber Security for both 6 Months and 1 Year. The institution is highly accredited by Offensive Security, EC Council, Red Hat Inc., CompTIA Technologies, CISCO Technologies, etc., as their authorized learning partner to offer their Information Security Courses at nominal prices.
Winter Training Internship Program
Ethical Hacking Course Winter Training Internship Program in Delhi
Google Review (1,156)
With the help of our highly qualified and well-experienced training instructors that have a decent experience of more than 10 years of quality industrial training, Craw Security is imparting genuine cyber security winter training 2022 programs.  Hence, rather than wasting time going anywhere else, one can sincerely opt for Craw Security – the best cyber security training institute in Delhi NCR delivering quality career guidance along with "100% Placement Assistance".  Along with our in-house Diploma Courses, we deliver our partners' information security courses at very affordable and cost-efficient prices.
Get Interactive Courses in One Month Cyber Security Winter Training Course
Cyber Security Winter Training in Delhi
There is a genuine provision of providing professional courses under the expert guidance of fully experienced training instructors with more than 10+ years of quality industry experience as genuine cyber security professionals.  In addition, one can also do these courses in a fast-track version as per their choice.  Moreover, you are just required to call us on our 24X7 hotline mobile number and ask for your query, and things will be managed as per your choice.
Cyber Security and Ethical Hacking Winter Training Program
Cyber Security Winter Training 2022
In this distinguished cyber security winter training 2022 program, there are multiple cyber security courses comprised in the 1 Year and 6 Months Diploma Courses that have a genuine approach for training the students with practical knowledge transfer sessions.  During the Winter 2022 Security Awareness Training, one will surely have the best opportunity to learn the varied fundamentals of cyber security along with a confirmed job in our "100% Placement Guarantee".
Process for Joining our Cyber Security Winter Training
Students must possess a valid 10th passed certificate with a minimum of 50% of total aggregate marks.
Online Registration Process
➥ Fill out the Form Above.
➥ Click here to Fill a Form
➥ Click on Submit.
➥ Pay Registration Fee
➥ Now You are all set to get your Training Class
Offline Registration Process
➥ Visit our Training Center.
➥ Meet our Professional Counselors.
➥ Fill Registration Form.
➥ Submit your Documents.
➥ Pay the Registration fee.
Documents Required
➥ Any Self-Assisted ID Card.
➥ 2 Passport Size Photos.
➥ Copy of your certificates.
➥ Submit your Documents.


Frequently Asked Questions
About Cyber Security Winter Training 2022