Certified Network Defender (CND) Course in Delhi | CND v2 Certification Training
June 12, 2021
2022-01-22 12:23
Certified Network Defender (CND) Course in Delhi | CND v2 Certification Training
Certified Network Defender (CND) Course in Delhi | CND v2 Certification Training
Eccouncil Certified Network Defender v2 Training and Certification, is recommended for individuals who have fundamental knowledge of Networking Concepts.
Created by : Craw Cyber Security
Course Include: Training & Global International Certificate
Accreditation with : EC - Council
What will you Learn in Certified Network Defender (CND) Course in Delhi v2
Things you will Learn in Certified Network Defender (CND) Course in Delhi v2
Getting into a Certified Network Defender (CND) Course in Delhi will give you the fundamental knowledge of the true construct of data transfer, network technologies, and software technologies. It will help you understand how the network operates, what software is automating, and how to analyze the subject material. In addition, you will also learn network defense fundamentals.
Overview of Certified Network Defender (CND) Training & Certification Exam

The Certified Network Defender (CND) is an integrated network protection certification training program that is vendor-neutral and instructor-led. It is based on skills, lab in-depth program which is mainly based a task-challenge analysis and cybersecurity training process given through the National Initiative of Cybersecurity Education (NICE).

It has been additionally charted to worldwide task roles and obligations and the Department of Defense (DoD) job roles for system/community directors. It is designed and advanced after significant market research and surveys. The software provides the network directors the knowledge of network protection technologies and ways to get Defense-in-Depth network security attentiveness. It uses the protect, locate and respond method for community protection.

The course consists of hands-on labs, based totally on foremost network safety tools and techniques to offer community directors an actual-world understanding of contemporary network protection technologies and operations.

The study kit affords you over 10 GB of network safety quality practices, assessments, and safety gear. The training in addition contains templates for many community guidelines and an array of white papers for extra learning.

Who is it for?
Network Administrators
Network Security Administrators
Network Security Engineer
Network Defense Technicians
CND Analyst
Security Analyst
Security Operator
Anyone who involves in network operations.
Show More

∨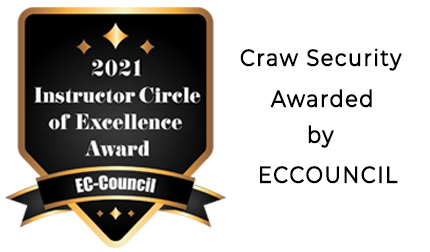 Craw Security is been Awarded by Ec-council for being the best ATC partner and CEI of 2021. Click the button below to Join our CEH v11 Course now.
Certified Network Defender Training Course in Delhi
Content for Certified Network Defender (CND) Course in Delhi
Module 01: Network Attacks and Defense Strategies
Module 02: Administrative Network Security
Module 03: Technical Network Security
Module 04: Network Perimeter Security
Module 05: Endpoint Security-Windows Systems
Module 06: Endpoint Security-Linux Systems
Module 07: Endpoint Security- Mobile Devices
Module 08: Endpoint Security-IoT Devices
Module 09: Administrative Application Security
Module 11: Enterprise Virtual Network Security
Module 12: Enterprise Cloud Network Security
Module 13: Enterprise Wireless Network Security
Module 14: Network Traffic Monitoring and Analysis
Module 15: Network Logs Monitoring and Analysis
Module 16: Incident Response and Forensic Investigation
Module 17: Business Continuity and Disaster Recovery
Module 18: Risk Anticipation with Risk Management
Module 19: Threat Assessment with Attack Surface Analysis
Module 20: Threat Prediction with Cyber Threat Intelligence
What will you Learn in Certified Network Defender v2
Certified Network Defender (CND) Course in Delhi v2 has been designed by industry experts to help IT Professionals play an active role in the Protection of digital business assets and Detection and Response to Cyber Threats, while leveraging Threat Intelligence to Predict them before they happen. Certified Network Defender (CND) Course in Delhi v2 is a network security course designed to help organizations create and deploy the most comprehensive network defense system.
| Name | Testimonial | Review |
| --- | --- | --- |
| Kirti Mittal | Best place for Ethical hacking training very professional staff I taken online classes best experience guys try once you will love it thank to . | |
| Charles Peterson | I based in Canada took online training for CEH V11 Ethical hacking from this Institute. I am truly happy to choose this Institute and also want to appreciate this institute qualified trainers best management. | |
| Romonia Peterson | Best Institute in Delhi that provides the best Ethical hacking Course. I learnt many skills from here under the guidance of Sidharth Sir who have been very helpul and supportive. | |
| Natasha | Best training for CEH Ethical hacking. I learned a lot of practical knowledge in Ethical hacking , worth for money totally satisfied with training. Highly recommended to others students. | |
Frequently Asked Questions
About Eccouncil Certified Network Defender (CND) Course in Delhi | CND v2 Certification
Certified Network Defender (CND) by Eccouncil strengthens the fundamentals of network security.The course authenticates your understanding of critical and core concepts of network and information security.
What is Eccouncil certification?
Eccouncil (International Council of E-Commerce Consultants) is world's largest certification body for Information Security professionals. Eccouncil is a member- based organization that certifies individuals in various information security and e-business skills.
The CND Analyst shall identify, collect, and analyze network and host data, and report events or incidents that occur or might occur within a network to mitigate immediate and potential network and host threats.
What is Certified Network Defender certification?
The Certified Network Defender (CND) certification program focuses on creating Network Administrators who are trained on protecting, detecting and responding to the threats on the network.These skills will help the Network Administrators foster resiliency and continuity of operations during attacks.
What is the CND certification?
Certified
 Network Defender ( 
CND
 ) 
certification
 focuses on creating Network Administrators who are trained on protecting, detecting and responding to the threats on the network.
How much is EC-Council CND?
The exam voucher is valid for a year from the date of release. Note: Effective January 01, 2019
CND
 retake exam voucher will be priced at $249. Quick, punchy updates on Cyber trends, news and links to free resources.
As a Computer Network Defense
Analyst
 (
CND
) you will be responsible for monitoring client networks to detect suspicious and hostile activity that would jeopardize the integrity of information systems. 
Analysts
 are responsible for reviewing logs from various security tools and network traffic analyzers.
What is Network Defender?
The Certified Network Defender (CND) certification program focuses on creating Network Administrators who are trained on protecting, detecting and responding to the threats on the network. ... These skills will help the Network Administrators foster resiliency and continuity of operations during attacks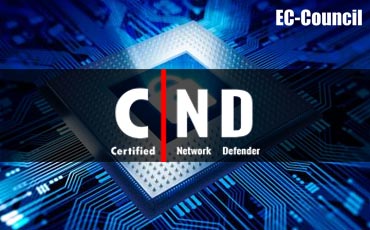 Register Now Before Registration Closed
& Grab Eccouncil CND v2 Course Benefits