Red Hat Service Automation RH358 Course
April 30, 2022
2022-11-27 13:40
Red Hat Service Automation RH358 Course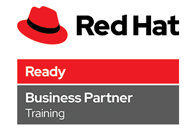 Red Hat Service Automation RH358 Course in Delhi
Learn the newly curtailed Red Hat RH358 Course in Delhi from the majestic facilities of Craw Cyber Security Institute in Delhi NCR at Saket and Laxmi Nagar facilities through the most talented and dedicated teaching staff in the country.  We at Craw Security offer the most highly technical Red Hat RH358 Training in Delhi and the most scrutinized content in the corresponding study material by being the accredited and affiliated partner of Red Hat Incorporation.
Course Include: Training & Certificate
Accreditation with : Red Hat
Book a FREE Trial Class
Training Available 24*7 Call at +91 9513805401
What will you learn in RH358 Red Hat Services Management and Automation Training?
Though this is a newly added curriculum in the course list of Red Hat Incorporation, Craw Security has it all ready by being an official and verified partner of Red Hat for a long time.  A sincere learner will definitely get the most out-of-the-box information from the most skilled and experienced Linux Trainers in our organization dedicatedly trained by the Red Hat officials.
Red Hat RH358 Course in Delhi that you will get from our institution will be the most updated with the latest trends, tools, and techniques to help our understudies with the updated Linux technology and services.  One will surely get a chance to initiate oneself as a proven Linux Administrator in a reputed IT organization dealing in Linux operating systems.
Red Hat Service Automation RH358 Course
Best RH358 Red Hat Training Institute in Delhi
With the full support of our technical teaching staff and mentors working in our healthy environment for a long time and the unconditional love of our students, Craw Security has achieved a benchmark of being the Best RH358 Red Hat Training Institute in Delhi that is dispersing quality education of Red Hat Courses in Delhi such as RHCSA, RHCE, RHCSA Rapid Track Course, and now RH358 Red Hat Services Management and Automation Course.  This course will genuinely function on the basis of Red Hat Enterprise Linux 8.1.
Red Hat Ansible Engine 2.9
As this, RH358 Red Hat Services Management and Automation Training is a whole new course dedicatedly designed for varied sincerely desire to understand the management and deployment of network services comprising Red Hat Enterprise Linux which are especially crucial in the new IT data center.
A dedicated learner will genuinely learn about the installation, configuration, maintenance, and management of basic configurations of these services manually, and ultimately lead to learning the usage of Red Hat Ansible® Engine to automate your distinguished official functions in an expandable as well as repeatable means.
Main Highlights of Red Hat RH358 Course in Delhi
| | |
| --- | --- |
| Key Feature | Details |
| Versatile Network Services | Provide key network services using software included with Red Hat Enterprise Linux 8, including DNS with Unbound and BIND9, DHCP and DHCPv6, client e-mail transmission, printing service, NFS and SMB protocol file sharing, SQL database service with MariaDB, and web services using Apache HTTPD, nginx, Varnish, and HAProxy. |
| Advanced Networking Configuration | Configure advanced networking for server use cases, including device teaming. |
| Updated Red Hat Ansible Engine | Use Red Hat Ansible Engine to automate the manual deployment and configuration tasks covered in this course. |
Who should do Red Hat RH358 Course in Delhi?
➤  Linux system administrators,
➤  Site reliability engineers, and
➤  Some other IT professionals with some Ansible experience are interested in learning how to manage and automate the deployment, configuration, and operation of key network services included with Red Hat Enterprise Linux 8.
Content for Learn Red-Hat Service Automation RH358 Course
| Name | Testimonial | Review |
| --- | --- | --- |
| Kirti Mittal | Best place for Ethical hacking training very professional staff I taken online classes best experience guys try once you will love it thank to . | |
| Charles Peterson | I based in Canada took online training for CEH V11 Ethical hacking from this Institute. I am truly happy to choose this Institute and also want to appreciate this institute qualified trainers best management. | |
| Romonia Peterson | Best Institute in Delhi that provides the best Ethical hacking Course. I learnt many skills from here under the guidance of Sidharth Sir who have been very helpul and supportive. | |
| Natasha | Best training for CEH Ethical hacking. I learned a lot of practical knowledge in Ethical hacking , worth for money totally satisfied with training. Highly recommended to others students. | |
Frequently Asked Questions
About Red Hat Service Automation RH358 Course in Delhi