AWS Security Training in Delhi and AWS Certification Course
June 11, 2021
2022-01-11 10:07
AWS Security Training in Delhi and AWS Certification Course
AWS Training in Delhi And Certification Course
AWS security Course gives students the skills of Learnings all concepts of AWS services and tools for automation.AWS Security course key features deals with storage, networking, and database services
Created by : Craw Cyber Security
Course Include: Training & Certificate
Accreditation with : Craw Cyber Security
What will you Learn in AWS Training in Delhi and Certification Course
The Security Engineering on Training In Delhi training course helps you build extensive knowledge to keep yourself secure in AWS Cloud using AWS Training In Delhi services. The training encompasses the recommended security practices by AWS Training In Delhi along with security practices, security features of AWS key services including compute, storage, networking, and database services. Learnings with respect to AWS Training In Delhi services and tools for automation, continuous monitoring with logging, and responding to security incidents. Craw Security Delhi offers an inclusive AWS training in Delhi. The extensive practical training provided by AWS training institute in Delhi equips live projects and simulations. Such a detailed AWS course has helped our students secure jobs in various MNCs. The trainers at Craw Security Delhi are subject specialist corporate professionals providing in-depth study in AWS Training in Delhi. Participants completing the AWS certification have a plethora of job opportunities in the industry.

Craw Security Delhi Amazon Web Services AWS Trainers are:-

Our trainers are industry experts and subject specialists who have mastered running applications providing the best Amazon Web Services AWS training to the students. We have received various prestigious awards by our recognized IT partners and organizations. Our trainers are MNC working professionals employed in HCL Technologies, Birla-soft, TCS, IBM, Sapient, Agilent Technologies, and so on. Our trainers are certified professionals possessing 7+ years of experience in the industry. Our trainers have regular coordination with the MNCs HR team on daily basis.

Job Opportunities in AWS Training in Delhi?

Learning never exhausts the mind. AWS is utilized for developing crucial programming, and building data study solutions. AWS course in Delhi is complete to study and easy to know if you have registered in Craw's AWS training in Delhi. Yet, exact lab practice and in-depth AWS training are necessary for getting easy admission to AWS programming complexities. Aspirants with effective AWS training in Delhi have a commending career as programmers, developers, or engineers while availing a lot of attention, respect, and higher position in big projects.
Show More ∨
Learn AWS Training in Delhi
Learn AWS Training in Delhi
Content for AWS Training in Delhi And Certification Course
Module 01 : Given an AWS Abuse Notice, Evaluate a Suspected Compromised Instance or Exposed Access Key
Module 02 : Verify that the Incident Response plan includes relevant AWS services
Module 04 : Design and implement security monitoring and alerting
Module 05 : Troubleshoot security monitoring and alerting
Module 06 : Design and Implement a Logging Solution
Module 07 : Design Edge Security on AWS
Module 08 : Troubleshoot Logging Solutions
Module 09 : Design and implement a secure network infrastructure
Module 10 : Troubleshoot a secure network infrastructure
Module 11 : Design and implement host-based security
Module 14 : Design and implement key management and use
Module 15 : Troubleshoot key management
Module 16 : Design and implement a data encryption solution for data at rest and data in transit
| Name | Testimonial | Review |
| --- | --- | --- |
| Kirti Mittal | Best place for Ethical hacking training very professional staff I taken online classes best experience guys try once you will love it thank to . | |
| Charles Peterson | I based in Canada took online training for CEH V11 Ethical hacking from this Institute. I am truly happy to choose this Institute and also want to appreciate this institute qualified trainers best management. | |
| Romonia Peterson | Best Institute in Delhi that provides the best Ethical hacking Course. I learnt many skills from here under the guidance of Sidharth Sir who have been very helpul and supportive. | |
| Natasha | Best training for CEH Ethical hacking. I learned a lot of practical knowledge in Ethical hacking , worth for money totally satisfied with training. Highly recommended to others students. | |
| Name | Company Name | Email Address | Contact Number | Course Name |
| --- | --- | --- | --- | --- |
| Karunakar | Randstad India Private Limited | karunakar.m@randstad.in | +91-7993654104 | Cyber Security/Information Security |
| Binit Rai | British Telecom | binit.rai@bt.com | +91-7595920106 | Cyber Security Professional |
| Nidhi | Deep Logictech India Pvt Ltd | hr4@deeplogictech.com | +011-45453628 | Ethical Hacker |
| Niharika Sharma | Fastandfurious Consulting | hr2@fastandfuriousconsulting.com | +91-9990291119 | Networking |
| Pooja Thakur | Parahit Technologies Ltd. | ptlhr@parahittech.com | +91-9149292929 | Technical Support Engineer(CCNA) |
| Hafsaa Sait | Trigent Software Limited | hafsaa_m@trigent.com | +91-9886970024 | L1 Technical Support Engineer |
| Aarti Singh | Shriv ComMedia Solutions Pvt. Ltd. | aarti@commediait.com | +91-9910967277 | Software Developer |
| Anamika | HCL Technology | hr@evisions.co.in | +91-9811722023 | Network Administration, Security |
| BreachLock | BreachLock | hello@breachlock.com | +1 917-779-0009 | Penetration Tester with Python Development |
| Right Step Consulting | Right Step Consulting | resume@rightstepconsulting.com | +0120-429 1013 | Network Administrator |
| ACE IT Solutions | ACE IT Solutions | Info@aceits.net | +646-558-5575 | Junior Cyber Security Analyst |
| Manisha Saini | Limpidstone Technology Pvt. Ltd | info@limpidstone.com | +91 7840060051 | CEH |
| IMMD Placemet | Indian Institute of Management and Developmen | info@iimdindia.com | +020 - 6500 1155 | L 1 Engineer |
| IMMD Placemet | Indian Institute of Management and Developmen | career@vsure.in | +91 9354061269 | L 2 Engineer |
| IMMD Placemet | Indian Institute of Management and Developmen | career@vsure.in | +91 9354061269 | Network Administrator |
| IMMD Placemet | Indian Institute of Management and Developmen | career@vsure.in | +91 9354061269 | Accounts Executive |
| uma verma | Three D Integrated Solutions Ltd | uma.verma@threeds.com | +91 874507070 | Certified Ethical Hacker (CEH v11) |
| Sachin | Rahinfotech.com | sachin@rahinfotech.com | +91 9971364299 | Cyber Security Engineer |
| Eon Placement | Eon Placements | resumes@eonplacements.com | +91 9873023020 | CCNA, CCNP |
| Uma Verma | Three D Integrated Solutions Ltd | uma.verma@threeds.com | +91 874507070 | SOCC Engineer |
| Sridhar | IARM Information Security Pvt Ltd | sridhar@iarminfo.com | +91 9361906659 | C|EH v11 |
| Sridhar | IARM Information Security Pvt Ltd | sridhar@iarminfo.com | +91 9361906659 | SOC Analyst |
| Avani Raghuvansi | LINC Education Services | avani@linceducation.com | +91 7045577921 | Cyber Security |
| Abdul Saiyad Khan | Mekdam Technical Services | a.syed@mekdamholding.com | +91 9908403117 | Scada Security |
| Sonali Sharma | Precise Testing Solution Pvt Ltd | hr@precisetestingsolution.com | 0120 - 45555590 | EC-Council |
| Naveen Kumar | RDX | Navisite Pvt Ltd | nkumar@rdx.com | +91 7411602488 | Sr. Consultant |
| Pankaj Badera | Aujas Technology Pvt Ltd | pankaj.badera@aujas.com | +91 7696506250 | Sr. Consultant |
| Mitali | Tetra Information Services Pvt. Ltd. | mitali@tetrain.com | +91 7024125214 | Linux |
| Pragati Choudhary | Orbit India | hr.orbit@orbitindia.net | 011 - 49141500 | CCNA |
| Dorai Raj | Percoyo Pvt Ltd | hr@percoyo.com | +91 8660333455 | Stack Developer |
| Kartik Beemsingh | AAITPro | kartib@aaitpro.com | +91 9789905286 | CCNA |
| Nidhi | Experis | nidhi.sharma@in.experis.com | +91 9810182383 | SAP |
| Kumara | Seek Your Job | cv@seekyourjob.com | +91 9443455374 | Web Development |
| Anil Pakhare | Art Kart | art.kart00@gmail.com | +91 9082452620 | Android |
| Dhanasekar | Ideas2it | dhanasekar@ideas2it.com | +91 8681059189 | Software Testing |
Frequently Asked Questions
About AWS Security – AWS Training in Delhi And Certification Course
AWS Network Firewall is a managed service that makes it easy to deploy essential network protections for all of your Amazon Virtual Private Clouds (VPCs). AWS Network Firewall includes features that provide protections from common network threats.
How hard is AWS Security exam?
AWS Associate-level exams are tough because they cover a LOT of ground. Test takers who fail once (or twice) report questions about completely different services the second (or third) time around.It's the most common AWS cert, so there are a LOT of study materials available
Which is the hardest AWS Security certification?
For Associate Level (Easiest -> Hardest) is Developer, Solution Architect then SysOps Administrator. For Professional it's the Solution Architect Professional.
Do AWS certifications expire?
AWS Certifications are valid for three years. To maintain your AWS Certified status, we require you to periodically demonstrate your continued expertise though a process called recertification.
What is the difference between an exam and a certification?
An exam is a test that validates an individual's technical knowledge of AWS products and services. A certification is a credential that you earn upon successfully passing an exam. This credential is a digital badge and title that you may use on your business cards and other professional collateral to designate yourself as AWS Certified
How do I prepare for AWS security specialty?
The best way to do this is, of course, through hands-on experience. If your organisation relies on AWS, find ways to apply the newly acquired knowledge there to make your cloud infrastructure more secure. If that's not an option, there is always the Free Tier, where you can put your skills into practice
What are the key benefits of AWS Security ?
Save time with centralized and normalized findings. Improve security with automated checks. Quickly take action on findings.
How do I prepare for AWS security specialty?
The best way to do this is, of course, through hands-on experience. If your organisation relies on AWS, find ways to apply the newly acquired knowledge there to make your cloud infrastructure more secure. If that's not an option, there is always the Free Tier, where you can put your skills into practice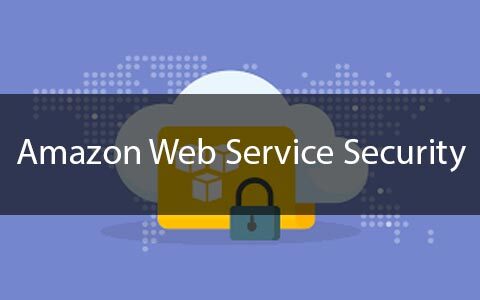 Register Now Before Registration Closed
& Grab AWS Security Course Benefits