Best Cyber Forensics Investigation Course in Delhi
June 12, 2021
2021-09-25 10:34
Best Cyber Forensics Investigation Course in Delhi
Best Cyber Forensics Investigation Course in Delhi
Computer Hacking Forensics Investigator Training Course is always moving to match the changes in digital devices. EC-Council CHFI Training Course validates the learner's skills on how to identify an intruder's footprints.
Created by : Craw Cyber Security
Course Include: Training & Certificate
Accreditation with : EC - Council
What will you Learn in Cyber Forensics Investigation Course in Delhi
Computer Hacking Cyber Forensics Investigator Course in Delhi will prepare the student to conduct Computer Hacking Forensics investigations using groundbreaking digital forensics technologies. Daily many tools are invented for conducting Computer Hacking Investigations. Cyber Forensics Investigation Course in Delhi deals with the Investigation techniques that are used by police, government, corporate entities globally. Computer Hacking Forensics Investigator can draw on an array of methods for discovering data that resides in a computer system, or recovering deleted, encrypted, or damaged file information.

Cyber Forensics Investigation Course in Delhi will prepare you in the areas of cybercrimes related to case handling, Investigating Techniques, data recovery, damaged/deleted data, or encrypted data. Online Cyber Forensics Investigation Course in Delhi comprises of many types of cyber forensics programs which will facilitate individuals to conduct a smooth investigation.The tools and techniques taught in the Cyber Forensics Investigation course in Delhi include the following problems like the mishandling of confidential data, violation of intellectual property rights, trade secrets stealing, and other types of online fraud. In a Cyber forensics Investigation, an investigator uses different kinds of methods and techniques for faster case resolution. Cyber Forensics Course | Computer Forensics Course | Digital Forensics Training
A computer forensics investigator might go by a variety of names. A digital forensics investigator, a computer forensics examiner, a computer forensics analyst, or a cyber forensics detective are all terms used to describe a cyber forensics investigator. The task is the same no matter what the title is. The knowledge and capability to perform cyber forensics work are the most critical aspects. With the rise in hacking occurrences around the world, the demand for computer forensics training and trained professionals has skyrocketed. One of the fastest-growing occupations in the twenty-first century is digital forensics, sometimes known as cyber forensics or computer forensics. It is the process of gathering, securing, analyzing, identifying, and presenting digital evidence. It is a process of collection, safeguarding, analysis, identification and presentation of digital evidence that can be used in investigation of technology related crime for legal process.

Our cyber forensics course instructors or investigators have a unique combination of experience, resources, and abilities that are required to offer a high-level cyber forensics training. Each instructor has at least ten years of expertise as a cyber forensics investigator in the government, private sector, and military. delivering an advance cyber forensics course for client needs.
Show More ∨
Self-paced Online Learning
Cyber Forensics Investigation Training Course
Content For Cyber Forensics Investigation Course in Delhi
Module 01 : What is Computer Forensics
Module 02 : Methods by which Computer gets Hacked
Module 03 : Computer Forensics Investigation Process
Module 04 : Digital Evidence Gathering
Module 05 : Computer Forensics Lab
Module 06 : Setting up Forensics Lab
Module 07 : Understanding Hard Disk
Module 08 : File Systems Analysis : Linux/Window/mac
Module 09 : Windows File Systems forensics
Module 10 : Data Acquisition Tools and techniques
Module 11 : Data Imaging Techniques and Tools
Module 12 : Recovery Deleted Files and Folders
Module 13 : Deleted Partitions Recovery Technique
Module 14 : Forensics Investigations Using Forensics Toolkit (FTK)
Module 15 : Forensics Investigations Using Forensics Toolkit (Oxygen
Module 16 : Forensics Investigations Using Encase Tool
Module 17 : Stenography and Image File Forensics
Module 18 : Application Password Crackers
Module 19 : Log Computing and Event Correlation
Module 20 : Network Forensics Tools : Cellebrite Tool
Module 21 : Investigating Tools
Module 22 : Investigating Network Traffic : Wireshark
Module 23 : Investigating Wireless Attacks
Module 24 : Investigating Web Application Attacks via Logs
Module 25 : Tracking and Investigating Various Email Crimes
Module 26 : Detailed Investiave Report















Frequently Asked Questions
About CHFI – Cyber Forensics Investigation course in Delhi
What do you mean by cyber forensics?
Computer forensics is the application of investigation and analysis techniques to gather and preserve evidence from a particular computing device in a way that is suitable for presentation in a court of law. All investigation is done on the digital copy.
How does cyber forensics work?
Computer forensics analysts assist in the investigation of crimes and cybersecurity incidents. In many cases, they work to recover hidden, encrypted, or deleted information related to the case. They also safeguard the integrity of data by following a chain of custody that ensures its admissibility in court.
Why is cyber forensics important?
Computer forensics is also important because it can save your organization money.From a technical standpoint, the main goal of computer forensics is to identify, collect, preserve, and analyze data in a way that preserves the integrity of the evidence collected so it can be used effectively in a legal case.
What does a cyber crime investigator do?
A cybercrime investigator investigates a number of crimes that range from recovering file systems on computers that have been hacked or damaged to investigating crimes against children. In addition, cybercrime investigators also recover data from computers that can be used in prosecuting crimes.
What is forensic investigation in cyber security?
Computer forensics is the application of investigation and analysis techniques to gather and preserve evidence from a particular computing device in a way that is suitable for presentation in a court of law. All investigation is done on the digital copy.
What is cyber investigation?
Cyber investigation is the process law enforcement officers use to track criminals via the computer. Computer crimes is an area of criminal activity that includes Internet fraud, pornography, hacking, copyright infringement, and malicious viral attacks.
What is cyber forensics course?
It enables the students to gain in-depth knowledge in the field of
Computer forensics
 & 
Cyber
 Crime. Learning Outcomes: After completion of the 
course
 the students will be able to learn investigation tools and techniques, analysis of data to identify evidence, Technical Aspects & Legal Aspects related to 
cyber
 crime.
Is digital forensics Corp legit?
Digital Forensics Corp
. Is a great company to work for. I've personally had some issues with child care, however DFC has worked with me every step of the way to ensure that I prospered at my position and that new opportunities to make more money were always at my fingertips.
What is a digital forensic investigator?
A
digital forensic investigator
 is a skilled professional who works with private corporations and law enforcement agencies to retrieve evidence from a 
crime scene
, i.e., after a security incident
Is digital forensics a good career?
Digital forensics
, sometimes called 
computer forensics
, is the application of scientific investigatory techniques to 
digital
 crimes and attacks. It is a crucial aspect of law and business in the internet age and can be a rewarding and lucrative 
career
 path.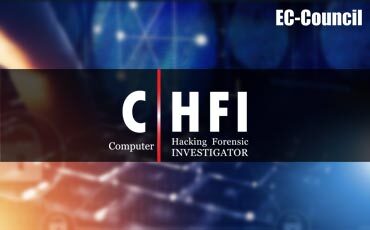 Register Now Before Registration Closed
& Grab Cyber Forensics Investigation Course Benefits