Learn Internet of Things IoT Pentesting Course in Delhi
October 10, 2021
2021-10-10 18:34
Learn Internet of Things IoT Pentesting Course in Delhi
Learn Internet of Things IoT Pentesting Training Course in Delhi
Best Online Internet of Things IoT Course in Delhi penetration testing through our unique offering of Attacker Simulated Exploitation for Online Internet of Things IoT Training in Delhi solutions.
Course Include: Training and Certificate
Accreditation with : Craw Cyber Security
Internet of Things IoT Pentesting Training in Delhi
This involves our security researchers compromising your system and devices with an attacker's mindset, thus revealing any possible security holes that might lead to a security breach of your Internet of Things (IoT) device. Craw Cyber Security offers a complete security assessment and Best Online Internet of Things IoT Training in Delhi penetration testing through our unique offering of Attacker Simulated Exploitation for Online Internet of Things IoT Training in Delhi solutions. In some of the cases even the devices share identical types of vulnerabilities, we often devote our time in some unique ways of exploitation, and into things such as combining lesser crucial vulnerabilities to bring about a prime compromise. Craw Security is a premier training institute in Delhi providing Best IoT training in Delhi from more than two decades. Craw Security offer unique learning experience with the best infrastructure and latest tools. The route curriculum is designed in order that the candidate can begin training because the expert IoT developer as quickly as they whole their program.

Craw Security is one of the world's most eminent institute providing IoT Training Course in Delhi to multiple organizations and also to students around the globe. With our learning partners, IBM and Oracle, Craw Security rendering IoT programming course in Delhi aims to provide the bests opportunity for candidates aspiring to work in MNC's.

Craw Security, the IoT Training Institutes in Delhi will open doors of opportunity for candidates. As the demand for IoT developers in the industry is rapidly increasing, companies are looking for developers who have socialized knowledge in this field. Organizations desires to hire assets not liabilities, a student without a talents and knowledge of any domain is usually now no longer the primary preference for the companies. Companies would always consider those candidates who have some experience of working on Live Projects and detailed knowledge of the domain over any other factor.

At Craw Security well-equipped IoT training center in Delhi aspirants learn the skills for IoT Overview and History, IoT Fundamentals, IoT Training on real time projects along with IoT placement training. IoT Training in Delhi has been designed as in step with contemporary enterprise traits and preserving in thoughts the superior IoT direction content material and syllabus primarily based totally at the expert requirement of the student; helping them to get placement in Multinational corporations and attain their profession goals.
Show More ∨
What will you Learn in IoT Pentesting Course in Delhi
Self-paced Online Learning
Learn Online Internet of Thing (IoT) Training in Delhi
Internet of Thing IoT Training Course in delhi
Content for IoT Pentesting Course in Delhi
Module 01 : Overview of Why IoT is so important
Module 02 : Introduction of IoT
Module 03 : Introduction to Sensor Network and Wireless protocol
Module 04 : Review of Electronics Platform, Production & cost projection
Module 05 : Conceiving a new IoT product- Product Requirement document for IoT
Module 06 : Introduction to Mobile app platform & Middleware for IoT
Module 07 : Machine learning for intelligent IoT
Module 08 : Analytic Engine for IoT
Module 09 : Iaas/Paas/Saas-IoT data, platform and software as a service revenue model















Frequently Asked Questions
Learn Internet of Things IoT Pentesting Training Course in Delhi 
Internet of Things
 (
IoT
) is a concept of connecting any device to the net and to other connected devices. These connected devices are pre-occupied with internet connectivity, sensors, and other hardware that allow communication and control via the web. The 
IoT
 is a huge network of connected devices and people.
What are examples of the Internet of things?
Top Internet-of-Things (IoT) Examples to Know
Connected appliances.
Smart home security systems.
Autonomous farming equipment.
Wearable health monitors.
Smart factory equipment.
Wireless inventory trackers.
Ultra-high speed wireless internet.
Biometric cybersecurity scanners.
What is meant by IOT Pentesting?
A IOT penetration test, also known as a pen test, is a simulated cyber attack against your computer system to check for exploitable vulnerabilities.Insights provided by the penetration test can be used to fine-tune your WAF security policies and patch detected vulnerabilities.
What is the purpose of Internet of things Pentesting?
A IOT penetration test, or pen test, is an attempt to evaluate the security of an IT infrastructure by safely trying to exploit vulnerabilities. These vulnerabilities may exist in operating systems, services and application flaws, improper configurations or risky end-user behavior.
What does pen testing involve?
Penetration testing, also called pen testing or ethical hacking, is the practice of testing a computer system, network or web application to find security vulnerabilities that an attacker could exploit.
Generally speaking, pen testing is difficult on many levels.Whether they think they are not important enough to become a target, or they rely on their permanent IT management to take care of security, until they are hacked, a penetration test seems to them to be a waste of money and time.
Is IOT Pentesting a good career?
If you're good people would hire your services. Bounty hunting is also a good way of making money but it requires time and knowledge for exploit development. Pen testers are still required to find new exploits and patch up the security. But honestly don't seek penetration testing as a career.
Yes, IoT devices can be hacked. The question of whether a successful attack can be launched against a particular target may get a different answer. Given enough time, though, a skilled, determined hacker with physical or remote access to an IoT system can find a way to compromise it.
Is pen testing stressful?
I encounter many techies who love the science of penetration testing. They're captivated by the technology stack, the vulnerabilities, and the tools at their disposal. But, at the same time, they find the task of pen testing itself aggravating and stressful. A real pain.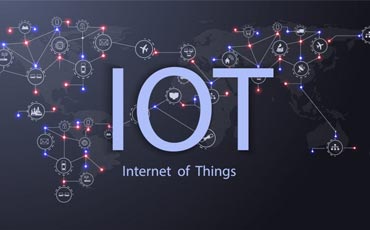 Register Now Before Registration Closed
& GrabIoT Pentesting Course Benefits