Eccouncil Training and Certification Courses in Delhi
January 13, 2022
2023-09-16 18:37
Eccouncil Training and Certification Courses in Delhi
EC-Council Certified Professional Courses in Delhi
Download Craw Academy Application
Want to make a fantastic career in cyber security? Grab this exciting chance to learn EC-Council Courses in India from the expert cyber security personnel of Craw Security, who have many years of authentic experience in training learners with their proactive teaching methodologies. Hence, you are certainly at the right place to search for them inside Craw Security, as we are highly committed to delivering excellence in EC-Council's information security courses.
Book a FREE Trial Class
Training Available 24*7 Call at +91 9513805401
Highly known by the name EC-Council, it is the abbreviation of the International Council of E-Commerce Consultants. It is the parent company of the world-famous Certified Ethical Hacker (CEH v12), Computer Hacking Forensics Investigator (C|HFI), Certified Security Analyst (ECSA), and License Penetration Testing (Practical) programs, among others. Moreover, it is the world's largest cyber security technical certification institution, which is actively involved in offering primetime cyber security education at fair costs.
In addition to this, the EC-Council is genuinely functioning globally in 145 nations to deliver its authentic cyber security education with user-friendly technical concepts right from scratch. Their certification training courses possess the most value and can nicely advance one's career in the field of information security from the beginner level. Globally, they are able to certify many prominent cyber security credentials across 145 nations with the help of its 900+ accredited training partners, including Craw Security.
Furthermore, it has now become one of the most chosen cyber security certification providing bodies throughout the world and the very first choice of the youth who are interested in making a shinier career in cyber security and other relevant fields.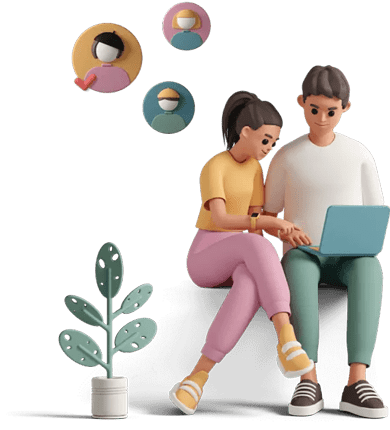 Popular EC-Council Training and Certification Courses in India
EC-Council Training and Certification courses are popular in India as they provide comprehensive, industry-recognized courses in cybersecurity, digital forensics, and ethical hacking. The courses are designed to help professionals and organizations stay ahead of the ever-evolving cyber-threat landscape and protect their digital assets from malicious attacks. The courses also prepare individuals for various certification exams, including the Certified Ethical Hacker (CEH) v12, Certified Network Defender (CND), and Computer Hacking Forensic Investigation (CHFI) v10. These certifications are highly sought after in the industry and are recognized worldwide. With the help of the EC-Council's professional qualifications, individuals can gain the necessary skills and knowledge to help protect their organizations from cyber threats and prepare for successful careers in the information security field.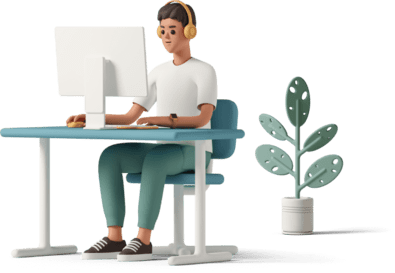 The most vital cyber security certification body gives its prime certification to the successfully passed out candidates through their esteemed certification exams.  In addition, the EC Council has become a benchmark for providing excellence and quality through its cyber security training and certification courses all over the world, whose certification value remains intact worldwide, and the holders get a job on its basis at any part of the world.
Benefits of EC-Council Certification Courses
Holding an EC-Council Certification will showcase your seriousness and dedication to your profession by having industry-acknowledged information security certification training.

The individuals having EC-Council credentials would definitely become an integral part of the worldwide cybersecurity community soon after they fulfill a certification training course proposed by EC-Council.

Many working professionals access an acknowledged certification, thus enhancing their probability of obtaining a handsome salary from the start of their careers.

As we have already mentioned, the EC-Council is the world's largest cybersecurity certification body; hence, gaining certification from it will definitely add charms to your resumé or curriculum vitae.

There will be maximum chances of getting hired by big techshots and reputed companies after getting certified by an EC-Council credential.

 
Who can take up EC-Council Training?
Many proactive working professionals can choose EC-Council Certification Training to become well-versed cyber security experts in the distinguished domain of information security. Some of the leading professionals that can take these EC-Council Trainings are:
Penetration Tester
Vulnerability Analyst
Technical Security Analyst
Cybersecurity Network Analyst
Cyber Security Vulnerability Analyst
Insider Threat Analyst
Application Security Analyst
Software Security Analyst
EC-Council Certification Courses from Craw Security

We offer customized VILT (Virtual Instructor-Led Training) sessions at your convenient hours to provide effortless training.

One can also opt for the prerecorded video sessions available at any point of time from any particular location.

Hire a preferred trainer at your work premises at your chosen time slots and train your employees with full efficiency.
Artificial Intelligence Courses from Craw
Craw Security offers a range of AI certification courses to help professionals learn critical concepts and techniques in machine learning and AI development. The courses cover topics such as deep learning, natural language processing, computer vision, and more.
Our Students Are Our Strength
See What They Say About Us
Craw cyber security provided best faculty.I enrolled for ethical Hacking course and i found it very helpful. Great experience. They provide a lot of content and focus on practical knowledge. The faculty is best. I would like to thank Craw Security for such a amazing learning experience.

A very good institute to do cyber security course because the trainers are very experienced and also Fahad sir who is always ready to help us. Learning Tools and environment is very good to study and staff is also very polite, I really enjoyed doing cyber security course from here and now I have very good skills in cyber security. Thanks Craw Security.

Lucifer Nation
Google review
Very nice and good place to do and learn courses like coding, cyber forensics, cyber security, white hat and many more.. I am a student here. Staff is so helpful. Teachers are helpful. If you don't understand any topic, extra classes and class recordings are provided to you. Loved this place

Amanjeet Singh
Google review
This institute delivers good knowledge to the students. You should must enrol the course, if you want to get into cybersecurity domain. I enrolled for CEHv12 Certification course. I would also like to thank my counsellor Sakshi Ma'am, who helped me a lot throughout my entire course curriculum. Thank you Craw Security
Anubhav Verma
Google review
Great place to learn skills and gaining knowledge in the field of Digital Forensic and Cyber Security. I highly recommend to all students who completed graduation or Diploma in the field of cyber security and looking for a place to gain practical knowledge or skills, visit once at Craw Security.

best place to learn cyber security. I completed my ethical hacking training From craw security. staff is excellent to super supportive Am lucky so i invested my money at craw security.

Arpita Kumar
Google review
It was a great experience to learn from Craw Security Institute. The course and content of Cyber security and Its 12 Domains was excellent. It will really help me in day to day life.

Himanshu Singh
Google review
I have been associated with this institute for a while and am impressed with the focus shown on training and students careers here and management curriculum is a great to start a career in cyber security. I had a great experience

Krishna Chaithanya
Google review
I'm a student from Bangalore. Who was seeking for an carrier in cyber security, craw helped me to reach higher potential and personally I met a coordinator named 'Preety' helped me to go through the journey and she was there along the way to success. I thank craw and my coordinator for supporting me all the way .

A very good institute to do cyber security course because the trainers are very experienced and also Mohit sir who is always ready to help us. Learning Tools and environment is very good to study and staff is also very polite, I really enjoyed doing cyber security course from here and now I have very good skills in cyber security. Thanks Craw Security.

Best place to learn about cyber security, and all teachers are supportive & talking about counsellor Harpareet mam way of talking is excellent she manage all the requirements which i need for learning.

Pankaj Singh Bisht
Google review
I'm doing CEH from craw security. This is best institute to learn cyber security. Teachers and staff (especially Damini Mam) are very friendly, supportive and always happy to help you. Each topics are explained from basics to advance. I recommend this for beginners who wants to go in cyber security field.

I have joined craw security for cyber security course and i must say this the best institute ever for doing courses. Linux course is also amazing the way teacher took classes is also amazing. If we have any doubt sir always clear our doubts.

Frequently Asked Questions
About EC-Council Course in Delhi