Reverse Engineering Training Course in Delhi
In this verified Reverse Engineering Course in Cyber Security, a learner will get prominent learning stuff under the guidance of an experienced Reverse Engineering Professional who has almost 8+ years of working as a Reverse Engineering expert in an IT enterprise.  Moreover, in this Reverse Engineering Process, things will get progressively practical where one will get maximum exposure to obtaining hands-on project-based training in reverse engineering course in Delhi.  In addition to this, you will start by learning the fundamentals of the Malware Reverse Engineering Course from all about string and basic patching to many advanced levels of utilities within this authentic Reverse Engineering Training.
Course Include: Training & Certificate
Book a FREE Trial Class
Training Available 24*7 Call at +91 9513805401
What will you learn in Reverse Engineering Course in Delhi?
The curriculum of this course is highly designed by expert Reverse Engineering Professionals who came from the related environment of reverse engineering working in the background for about 8+ years. Specifically, you will be shown the usage of data strings you are interested in and then reverse its logic. How you can manually calculate the offset of a byte inside the physical file by knowing its virtual address in memory will also be shown to you within the horizons of this highly authentic Reverse Engineering Course in Delhi NCR from the house of Craw Cyber Security Institution.
Furthermore, you will then have the opportunity to dig deep into Reverse Engineering Course by analyzing it in detail. Windows registry manipulation is following in series, where an elaborated analysis is offered about an executable that tries to read data from the registry utilizing a custom pattern. The utilization of hardware cut-offs will also be proposed at this moment.


Reverse Engineering in Cyber Security
For confirming that a learner would understand the basic fundamentals of the Reverse Engineering Course and to keep it practical, the learner will understand then the Reverse Engineer executables that perform file manipulation through custom algorithms, a variety of anti-reversing/anti-debugging tricks, packing, and multi-threading. Further, it will be elongated to the basic concepts sharing till Reverse Engineering, Malware Analysis, and Software Debugging fundamentals.
In this sincere Reverse Engineering Course, we will learn to solve a simple challenge in which a small program is designed to test a programmer's reverse engineering skills. This training is an introduction to Reverse Engineering for someone who wishes to get initiated in this specialization. It is appropriate for software designers and creators who would like to understand how the software functions internally and also for reverse engineers who wish to repair bugs where the source code is not available. It is suitable for absolute beginners with no knowledge of reversing, as I will take you from zero to hero.
Apart from all, this authentic Reverse Engineering Course is nicely available in the compact VILT (Virtual Instructor-Led Training) mode under the guidance of our superb training staff as Online Reverse Engineering Course.


Reverse Engineering Course in Hindi
We understand the basic issues of our current and potential students who are desperate to learn the high-end fundamentals associated with the reverse engineering course but cannot go further due to the language barrier. In order to solve those types of problems, Craw Security has brought bilingual reverse engineering course in Hindi medium where a student would not only learn in one's local Hindi language but can thrive.
Moreover, one can sincerely download all the updated tools and libraries from the reverse engineering course GitHub option, where a learner can learn extra by watching some decent demonstration videos by various trainers and their useful formulas and exclusive methodologies. Hence, don't wait and enroll now for the best-in-class reverse engineering in Hindi from the top-notch training professionals with genuine expertise in this magnificent domain of reverse engineering.


Who should do this Reverse Engineering Course in Delhi?
A learner with a keen interest in this Reverse Engineering Course can opt for this course curriculum right from the scratch with the help of our superbly trained and experienced training staff. Moreover, it is highly suitable for some of the candidates that are mentioned below:
● Beginners to Reverse Engineering
● Programmers with want to learn debugging
● Students who want to know how programs work internally
● Anyone interested in learning how to patch programs


Reverse Engineering Tools
● IDA: The tool IDA offers a mind-blowing feature set for effective reverse engineering protocols. In general terms, the IDA is a Windows, Linux, or Mac operating system X hosted multi-processor disassembler and debugging tool that proposes multiple features.
● GDB: The acronym GDB stands for GNU Project Debugger which is basically a strong debugging tool for C and C++ programming languages. It assists you to poke internally your C programs at the time they are functioning and permits you to watch to know the things when your program crashes.
● Windbg: Windbg which is also known as Windows DeBuGger is in reality an analytical tool employed for interpreting and debugging Windows collision dumps, also known as BSODs (Blue Screens of Death). It is absolutely free software that you can download from Microsoft and is an integral segment of the Windows Developer Kit.
● Radder2: In short and crisp words, Radder2 is an important tool or software that can be engaged for doing reverse engineering any software by using a source code.
● X64dbg: This X64dbg can be termed as the most user-friendly X64 debugger software right now which is an open-source tool, unlike a programmer who has the access to one's own source code while debugging.
Show More

∨
You can also get Malware Analysis and Reverse Engineering Combo only in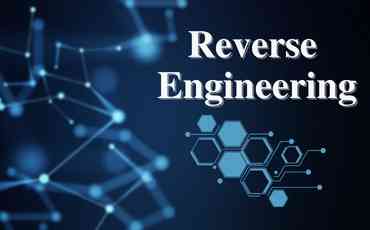 Register Now Before Registration Closed
Reverse Engineering Training
Reverse Engineering Training Course Highlights
| Name | Testimonial | Review |
| --- | --- | --- |
| Kirti Mittal | Best place for Ethical hacking training very professional staff I taken online classes best experience guys try once you will love it thank to . | |
| Charles Peterson | I based in Canada took online training for CEH V11 Ethical hacking from this Institute. I am truly happy to choose this Institute and also want to appreciate this institute qualified trainers best management. | |
| Romonia Peterson | Best Institute in Delhi that provides the best Ethical hacking Course. I learnt many skills from here under the guidance of Sidharth Sir who have been very helpul and supportive. | |
| Natasha | Best training for CEH Ethical hacking. I learned a lot of practical knowledge in Ethical hacking , worth for money totally satisfied with training. Highly recommended to others students. | |
Frequently Asked Questions
About Reverse Engineering Course in Delhi
Is reverse engineering a course?
Yes, there is a dedicated training Reverse Engineering Course from the highly experienced training staff at Saket and Laxmi Nagar educational branches of Craw Cyber Security Institution in Delhi NCR.
What are the 3 stages of reverse engineering?
The three prominent stages of Reverse Engineering are as follows:
Implementation recovery
Design recovery
Analysis recovery
What is reverse engineering in studying?
If you have a keen interest in learning the various fundamentals associated with Reverse Engineering Course which is nicely available for studying for the learners who want to build up their career in this splendid domain can nicely enroll for this course at their own convenience at Craw Cyber Security Institute at Saket and Laxmi Nagar branches.
Is reverse engineering easy to learn?
Everything is easy to learn if you are given the appropriate time shift to learning that subject with full dedication and enthusiasm.  However, Reverse Engineering is a collection of broad tasks where a professional will do diverse tasks and functionalities that a reverse engineer has to perform in its daily official set of chores.
Where do I start reverse engineering?
You may start your journey to become a professional reverse engineer by enrolling in the reverse engineering course at Craw Cyber Security Institute at its Saket and Laxmi Nagar branches in one of their upcoming batches in Delhi NCR.
What is reverse engineering in cybersecurity?
Reverse engineering in cyber security is the set of principles that a person has to learn to grab all the necessary details related to the reverse engineering course in order to make a shinier career in this magnificent field.
Is reverse engineering illegal?
No, performing various tasks related to reverse engineering is fairly legal in many countries including India.  In general trade secret law, identical to autonomous expansion, reverse engineering is supposed to be an authorized approach to finding a trade secret. 
However, in patent law, because the patent owner has sole ownership to utilize, possess or develop the patent, reverse engineering is not a defense.
What companies use reverse engineering?
Nowadays, many companies are trying to use reverse engineering fundamentals in building their products more highlighted in the market such as Porsche and Audi's Tesla Model 3s.
What are the benefits of reverse engineering?
The prominent 6 benefits of Reverse Engineering are described below:
Exploring existing designs and maneuvers.
Reconstructing an outdated product.
Discovering any product vulnerabilities.
Obtaining less costly & more efficient products to the marketplace.
Creating a reliable CAD model for future reference.
Inspiring creative minds with old ideas.