Basic Networking Course in Delhi | CCNA Certification Course
June 11, 2021
2021-06-21 11:23
Basic Networking Course in Delhi | CCNA Certification Course
In-Depth Basic Networking Course in Delhi
In-Depth Basic Networking Course in Delhi provides you the best knowledge and skill so that you can pursue a career in the field of Networking without any extra training. After completing this course, you will be thorough with:
Created by : Craw Cyber Security
Course Include: Training & Certificate
Accreditation with : Craw Cyber Security
What will you Learn in In-Depth Basic Networking Course in Delhi
Craw security Delhi offers a comprehensive Basic Networking course in Delhi. The broad commonsense preparing given by Networking preparing foundation in Delhi prepares live undertakings and reproductions. A particularly point by point Basic Networking course in Delhi has helped our understudies secure work in different MNCs. The coaches at gizzard security Delhi are subject expert corporate experts giving inside and out investigation in Basic Networking course in Delhi. Members finishing the Networking accreditation have plenty of open positions in the business. Further, we have kept the Basic Networking course in Delhi length adaptable. From online study hall to quick track and coordinated homeroom Networking preparing is given during non-weekend days and ends of the week to the participants. Our advanced lab is furnished with most recent advances assisting understudies with profiting an effective Basic Networking course in Delhi and certificate from the establishment.
Show More ∨
Self-paced Online Learning
Learn Online In-Depth Advanced Networking
Networking Training Course
Content for In-Depth Basic Networking course in Delhi
Module 01 : Introduction to Networking
Module 04 : Subnetting/Summarisation
Module 05 : Packet Flow in Same & Different Network
Module 06 : Information About Networking Device
Module 10 : Routing Protocols(Static & Dynamic)
Module 11 : Static : Next hop/Exit Interface
Module 12 : Dynamic : RIP/EIGRP/OSPF & BGP
Module 13 : Wan Technologies
Module 16 : Dynamic Host Configuration Protocol
Module 18 : Load Balancing Protocol
Module 19 : Layers 2 Protocols
Module 21 : Different Types of STP
Module 22 : Ether Channel(L2)
Module 23 : Port Security















Frequently Asked Questions
About Networking – In-Depth Basic Networking Course in Delhi
What is the best Basic Networking course in Delhi?
Top best networking course in delhi
Cisco DevNet Associate.
Cisco CCIE Security.
Cisco CCIE Enterprise Infrastructure.
Checkpoint CCSA.
Checkpoint CCSE.
Palo Alto Networks (PCNSE)
Certified Penetration Testing Professional (CPENT)
AWS Solutions Architect Associate.
What is the basic course of networking?
As far as networking is concerned, the CompTIA A+ course covers core networking skills such as network devices, internet connectivity, wireless networks, cables and connectors and TCP/IP basics. You will also be taught fundamental cloud computing, virtualization concepts and how to troubleshoot a network.
What is CCNA course duration?
| Course | CCNA |
| --- | --- |
| Full form | CISCO Certified Network Associate |
| Duration | 3 Months to 1 Year |
Tab Is networking a good career?
Gaining skills in computer networking can give you access to an exciting and rewarding career if what you're looking for is job security and a better salary. ... Whether your career-change plans include independent work or being part of a team, this qualification is equally relevant
How can I learn networking?
There is lots of institute in Delhi that provide basic networking course. the best one is craw security training institute in Delhi
How can I start my career in networking?
You can do the specialization in Computer Networking by doing Post Graduation in the concerned stream. ...
Or the other way is you can go for the vendor certifications like CCNA, CCNP, etc.
Computer networking professionals are in demand, according to a study done by IT Career Finder, network administrator job is ranked in top 10 positions. The 10-year growth is 5% as fast as average and rapid adoption of mobile devices, and cloud computing will lead to increased job opportunities
Does networking require coding?
If you want to jump into the field of networks, excessive knowledge of C,C++, Java or any other programming language is not required. In networking, if you specifically are interested in security stream, then you will need good experience with Linux. CCNA is all about basics of networking and it's vital.
Is networking a dying career?
No, it's not dying. It's being centralized into Skynet the cloud. ... Even if all of your applications and services are in the cloud you still need networking. You still need internet to your workstations and that isn't going to change
Which language is used for networking?
Are network engineers stressful?
It's no less challenging, but often less
stressful
 and more stable than building software products
What is the future of networking?
Automation - Bots and automation technology will play an increasing role in large network deployment and management. This will be bolstered by machine learning and artificial intelligence in network management. SD-WAN - As companies connect their branches to the cloud, reliance on software-defined
networks
 will grow.
What are the 4 types of networks?
LAN(Local Area Network)
PAN(Personal Area Network)
MAN(Metropolitan Area Network)
WAN(Wide Area Network)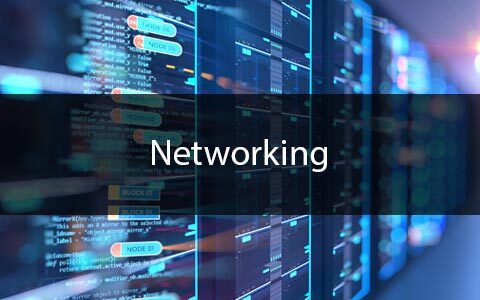 Register Now Before Registration Closed
& Grab In-Depth Advanced Networking Course Benefits