Best Red Hat Certification Courses and Training
January 11, 2022
2023-06-04 16:16
Best Red Hat Certification Courses and Training

Red Hat Certification Courses Training in Delhi
Download Craw Academy Application
This Red Hat certification training course provides students with the skills, tools and knowledge needed to master Red Hat tools and technologies. Students learn to install, configure, manage and deploy Red Hat systems. The course also covers system administration, security and troubleshooting. Upon completion, students are prepared to pass the Red Hat Certified System Administrator (RHCSA) exam.
Book a FREE Trial Class
Training Available 24*7 Call at +91 9513805401


Are you interested in making a decent career change as a Linux Engineer?  Go and grasp this amazing opportunity to learn Red Hat Certification Courses Training from a world-class training institution, which is an accredited learning partner of Red Hat Inc. itself, to withdraw its courses at pretty nominal charges so that it reaches every financial household whosoever is willing to learn Linux OS advance fundamentals.  Turn your basic knowledge into a lucrative one under the professional guidance of internationally recognized Linux professionals who are passionate about providing their self-evolved methodologies to their students.
Red Hat – a subsidiary of IBM, is an open-source system that empowers innovation, which is beyond rising technologies.  Moreover, Red Hat was initially conceptualized in the year 1993, based on its corporate headquarters in Raleigh, North Carolina, with other global offices.
In addition, Red Hat is one of the world's emerging providers to organizations for numerous open-source solutions that have proposed the revolutionizing Red Hat Linux OS to the world.  Currently, Red Hat has a huge portfolio of essential services, most of which come from hybrid cloud infrastructure services, Automation of IT processes, middle-ware, Agile integration, native cloud apps development, and more.
While mainstream enterprises in the current market are prominently utilizing several Red Hat Services and tools, it is highly critical for many professionals to access the necessary skill set to go further in their respective careers.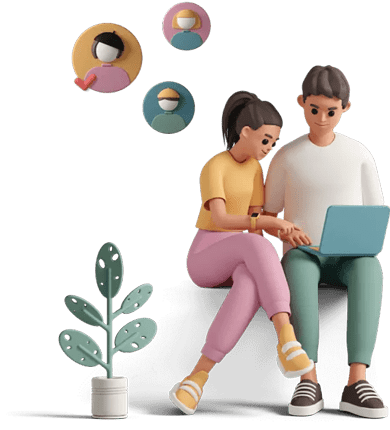 Popular Red Hat Certification Training Courses
Red Hat Certification Training Courses are some of the most sought-after and popular courses in the tech industry! These courses provide the perfect opportunity to learn the skills and knowledge needed to become a certified Red Hat expert. From foundational courses to more advanced courses, these courses are designed to give you the skills and knowledge needed to become a certified Red Hat professional. Get certified and take your career to the next level with Red Hat Certification Training Courses!
Red Hat Certified System Administrator (RHCSA)
The Red Hat Certified System Administrator or RHCSA Certification Traning is one of the pretty famous Red Hat Certification Courses that undoubtedly assist many professionals in assessing system administration fundamentals and skill sets, which are duly necessary for managing an RHEL (Red Hat Enterprise Linux) ecosystem.  The prime-time course of RHCSA Certification is duly valid for interested Linux system admins looking out to showcase their skills in a working Red Hat system and enhance their salary quotient so nicely.
All the participating individuals who take part in this proactive Red Hat System Administration Training will certainly be eligible to become a Red Hat Certified Engineer (RHCE) later on.
RHCSA Rapid Track Course (RH199)
There is a specialized fast-track course of RHCSA Certification for the candidates who are willing to do this course in a highly rapid version.  In addition, this RHCSA Rapid Track Course is also catered to the persons who are willing to do this course to brush up their skill set of RHCSA Certification Training fundamentals.
As a result, this could be a highly beneficial course to be chosen by the current or prospective system administrators, where you will get quality training in a properly paced environment.
Red Hat Certified Architect | Red Hat Open Stack
The primetime certificate of Red Hat Certified Architect (RHCA) is basically a Red Hat Certified Engineer (RHCE), Red Hat Certified Enterprise Microservices Developer (RHCEMD), or Red Hat Certified Cloud-native Developer (RHCCD) who has successfully achieved our greatest standard of certification by triumphing — and maintaining current — 5 further certifications carefully selected from the system administrator and developer lists.
In general, the Red Hat OpenStack Platform is a cloud-based platform that virtualizes resources from enterprise-standard hardware, manages those resources into clouds, and handles them so users can approach what they require — whenever they require.
Red Hat Certified Engineer (RHCE)
The candidates who have successfully completed the RHCSA Certification Training could further enhance their respective skills by doing the RHCE Certification Training.  In addition, many world-class candidates who take up their respective RHCE Training can assuredly assist an organization in automating their Linux operations and incorporate the Red Hat tool with distinguished emerging technologies to be additionally effective.
In today's era, the organizations integrating the latest version technologies of RHEL v9.0 or Red Hat Enterprise Linux 9, the Red Hat certified professionals are given more preference in comparison to their non-certified counterparts as they do provide more consideration on automation and other recent technologies.  Moreover, the RHCE Certified professionals shall sincerely be able to validate their knowledge parameters and skill assessment on the latest system administration tasks, shell scripting, and Red Hat Ansible Automation.
Red Hat Service Automation RH358 Course
A prominently lucrative course of Red Hat Service Automation (RH358) Certification Course.  In the course, a promising candidate will assuredly learn many fundamentals, such as providing key network services using software included with Red Hat Enterprise Linux 8, including DNS with Unbound and BIND9, DHCP and DHCPv6, client e-mail transmission, printing service, NFS and SMB protocol file sharing, SQL database service with MariaDB, and web services using Apache HTTPD, Nginx, Varnish, and HAProxy.  Configuring advanced networking for server use cases, including device teaming.  Utilizing Red Hat Ansible Engine to automate the manual deployment and configuration tasks covered in this course.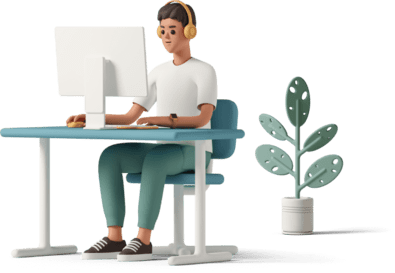 Nowadays, Red Hat has created a special spot in the current market that delivers world-class professional Linux operating system solutions as well as software products with respect to the latest trends in the market.  In addition, it has created a remarkably different image in the ongoing global market of Linux solution providers by providing world-class Linux professionals and services by keeping the utmost quality into consideration.
The reason behind that is due to its special exam strategy, as all the Red Hat Exams are strictly performance-based examinations that need to be problem-solving at the time of performing the exam under highly strict conditions to testify the real nature of the learners.
In the same stanza, Craw Security – an accredited learning partner of Red Hat Inc., delivers its courses at pretty discounted prices so that every financial background-based individual can afford its courses.
Benefits of Red Hat Certification Training
Endorse your skills in several Red Hat domains to adopt fresh norms in organizations that are embracing virtualization, cloud computing, and other emerging technologies.
Get highly recognized by organizations of almost every niche, type, and size across industry sectors with Red Hat Certification Training.
Many candidates with some of the primetime Red Hat Certification Credentials are the most in-demand employees and also earn, on average, US$ 93,000 annually in the United States.
Understanding the usage pattern of several Red Hat Open-Source tools to construct a genuinely connected and effective organization system.
Who Can Take Up Red Hat Certification Training?
The primetime job roles that can be taken after completing Red Hat Certification Training Courses are:
System Administrators
IT Professionals
DevOps Engineers
Cloud Administrators
Technical Support Engineers
Business Development Managers
Customer Service Specialists
RedHat Certification Courses from Craw Security

We offer customized VILT (Virtual Instructor-Led Training) sessions at your convenient hours to provide effortless training.

One can also opt for the prerecorded video sessions available at any point of time from any particular location.

Hire a preferred trainer at your work premises at your chosen time slots and train your employees with full efficiency.
Upcoming RedHat Training Batches
Join our Latest Upcoming Batches in RedHat Courses
RedHat Certification Courses from Craw
Craw Security is one of the accredited training partners of Red Hat Inc. to deliver its courses with several value-added services to add charm to the Red Hat Certifications. One will have verified Red Hat Certification Course study material with practical sessions and case study discussions.
Our Students Are Our Strength
See What They Say About Us
Craw cyber security provided best faculty.I enrolled for ethical Hacking course and i found it very helpful. Great experience. They provide a lot of content and focus on practical knowledge. The faculty is best. I would like to thank Craw Security for such a amazing learning experience.

A very good institute to do cyber security course because the trainers are very experienced and also Fahad sir who is always ready to help us. Learning Tools and environment is very good to study and staff is also very polite, I really enjoyed doing cyber security course from here and now I have very good skills in cyber security. Thanks Craw Security.

Lucifer Nation
Google review
Very nice and good place to do and learn courses like coding, cyber forensics, cyber security, white hat and many more.. I am a student here. Staff is so helpful. Teachers are helpful. If you don't understand any topic, extra classes and class recordings are provided to you. Loved this place

Amanjeet Singh
Google review
This institute delivers good knowledge to the students. You should must enrol the course, if you want to get into cybersecurity domain. I enrolled for CEHv12 Certification course. I would also like to thank my counsellor Sakshi Ma'am, who helped me a lot throughout my entire course curriculum. Thank you Craw Security
Anubhav Verma
Google review
Great place to learn skills and gaining knowledge in the field of Digital Forensic and Cyber Security. I highly recommend to all students who completed graduation or Diploma in the field of cyber security and looking for a place to gain practical knowledge or skills, visit once at Craw Security.

best place to learn cyber security. I completed my ethical hacking training From craw security. staff is excellent to super supportive Am lucky so i invested my money at craw security.

Arpita Kumar
Google review
It was a great experience to learn from Craw Security Institute. The course and content of Cyber security and Its 12 Domains was excellent. It will really help me in day to day life.

Himanshu Singh
Google review
I have been associated with this institute for a while and am impressed with the focus shown on training and students careers here and management curriculum is a great to start a career in cyber security. I had a great experience

Krishna Chaithanya
Google review
I'm a student from Bangalore. Who was seeking for an carrier in cyber security, craw helped me to reach higher potential and personally I met a coordinator named 'Preety' helped me to go through the journey and she was there along the way to success. I thank craw and my coordinator for supporting me all the way .

A very good institute to do cyber security course because the trainers are very experienced and also Mohit sir who is always ready to help us. Learning Tools and environment is very good to study and staff is also very polite, I really enjoyed doing cyber security course from here and now I have very good skills in cyber security. Thanks Craw Security.

Best place to learn about cyber security, and all teachers are supportive & talking about counsellor Harpareet mam way of talking is excellent she manage all the requirements which i need for learning.

Pankaj Singh Bisht
Google review
I'm doing CEH from craw security. This is best institute to learn cyber security. Teachers and staff (especially Damini Mam) are very friendly, supportive and always happy to help you. Each topics are explained from basics to advance. I recommend this for beginners who wants to go in cyber security field.

I have joined craw security for cyber security course and i must say this the best institute ever for doing courses. Linux course is also amazing the way teacher took classes is also amazing. If we have any doubt sir always clear our doubts.

Frequently Asked Questions
About Red-hat Courses in Delhi