Best Cyber Security Course and Hacking Institute In India
June 26, 2022
2022-11-29 18:24
Best Cyber Security Course and Hacking Institute In India
Cyber Security Course
The best Cyber Security Training and Certification Diploma Course includes 12 Cyber Security and Information Security courses. It includes Ethical Hacking, Penetration Testing, Cyber forensics Investigation, Basic Networking, Python Programming, Mobile Security Applications, Aws Cloud Security, and many more.
Book a Trial Demo Class
Cyber Secuirty Training and Certification
Winter Training Internship in Cyber Security
Craw offers its subject-matter enriched EC-Council Certified Ethical Hacking Course in Delhi, Offensive Security OSCP Course in Delhi, Red Hat Linux Course in Delhi, CISCO Certified CCNA Course in Delhi, Cyber Security Course, Internet of Things (IoT) Courses, Artificial Intelligence Course, End Point Security Course, Web, and Mobile Pentesting Courses, and many more with a valid Certification that is fully authentic throughout the world wherever you apply Our training is provided by industry-oriented and experienced teaching fraternities with high expertise to hone our students Go-Ready in any Cyber Security domain.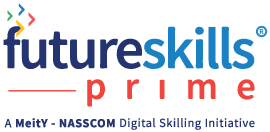 FutureSkills Prime Partner
(A MeitY NASSCOM Digital Skilling Initiative)
Approved by the Government of India
Upcoming Winter Training Batches
Join our Latest Upcoming Batches in Information Security and Cyber Security Courses
Book Your FREE Trial Class
Send us an Enquiry and we'll get back to you as soon as possible !!
We organize efficient Workshops at various colleges, universities, and corporate offices to train students and corporate employees in 2-days long workshops with the fundamentals of ethical hacking and cyber security. Cyber Security awareness training for Schools, Colleges, and corporate companies, with a motto, to safeguard citizens of India. Conducted more than 800 Cyber Security awareness sessions all over the globe. Workshop Seminars Conducted By Cyber Security Expert Mohit Yadav.
Craw Cyber Security is specialized in providing quality job-oriented training to students. We ensure that our students get placed as soon as they complete their training. Craw Security also understands the fact that it is not possible for everyone to attend offline classes, so we provide online classes, also.

AccessData is the registered trademark under Exterro Company. AccessData Forensic Toolkit is a wholesome package to keep the investigation going. Craw Cyber Security Institution has the faculties which can provide you with Proper Training & Certification to run the software of this magnificent AccessData FTK.
Consequently, you can make a shinier career ahead in Cyber Forensic Investigation among various Law Enforcement Government and Non-Government Agencies.
Craw Security provides FTK Tool-Based Training and Certification in Cyber Security with Various Forensics Tools.
Why Choose Craw Cyber Security ?
Craw Security offers a high level of technical education to its students, clients, and partners in the IT Industry. We have got a team of well-qualified, certified, and experienced trainers to give the best training.
Which is the Best Course in Cyber Security ?
Well, if you have some knowledge about why Cyber Security is needed then you can join the 1 year Cyber Security Master Diploma Course offered by Craw Security.
Is Cyber Security A Good Career ?
Definitely, it's one of the most popular and demanded careers in the field of Information and Technology. So, you can approach this course very confidently. However, if you want the best trainers then you can contact Craw Security.
What is the Salary of Fresher's in Cyber Security ?
The basic salary of Cyber Security Experts starts from ₹35000/ month. Or you can say ₹4.0 Lakh/ annum. Moreover, there are several levels ahead in this path, so, your salary will go higher and higher with time.
Which Language use in Cyber Security Course ?
Java, JavaScript, Python, SQL, PHP, PowerShell, and C++ are some of the recommended languages before working in Cyber Security. However, to learn these languages you can contact Craw Security.
What is the Qualification for Cyber Security ?
Cyber Security is a Dynamic Field, so there are several paths you can choose from. However, to start your career as a Cyber Security Expert you need some skills such as Understanding of Hacking, Knowledge of Cyber Security, and Understanding in Basic Cyber Security Measures.
Is Cyber Security Starts After 10th or 12th ?
Not normally every institute will enroll the students of 10th or 12th. However, if you contact Craw Security then you'll be able to pursue your dream of becoming a Professional Cyber Security Expert with ease.
Top Cyber Security Courses in Delhi