Offensive Security PEN-300 and the OSEP Certification
July 3, 2022
2022-07-26 12:26
Offensive Security PEN-300 and the OSEP Certification
Offensive Security PEN-300 and the OSEP Certification
This is a highly classified
Advanced Pentesting Training
from the house of Offensive Security providing all
Evasion Techniques and Breaching Defenses
.  As Craw Security has become the
authorized learning partner
with Offensive Security, one can understand how crucial and important our role is there on providing all the essential study material and the authentic training related to
Offensive Security PEN-300 and the OSCEP Certification
.  Moreover, we are fully prepared to provide our current and prospective students with the necessary form of education related to this
PEN-300 and the OSEP Certification
at our Saket and Laxmi Nagar premises.
Created by: Craw Security
Course Include: Training & Certificate
Accreditation with : Offensive Security
Book a FREE Trial Class
Training Available 24*7 Call at +91 9513805401
Offensive Security Evasion Techniques and Breaching Defenses
The high-end Evasion Techniques and Breaching Defenses (PEN-300) is basically a pretty advanced penetration testing certification and training course delivered by the specialized faculty members of Craw Security and offered by the house of Offensive Security. In addition, it forms on the particular information and the tactics offered in the Penetration Testing with Kali Linux, imparting crucial knowledge to the students to execute advanced penetration tests against grown enterprises with a fully specified security function. In addition to this, according to basic criteria, it will not specifically trade with the action of bypassing a blue team, instead, it will concentrate on evading security protocols that are intentionally developed to block attacks. This particular course is one of the replacements for Offensive Security's Cracking the Perimeter (CTP) course — which retired on October 15, 2020.
What will you learn in this PEN-300 and the OSEP Certification?
There are multiple benefits that you may get while learning this prominent PEN-300 and the OSEP Certification under the guidance of a well-professional and highly qualified trainer. In this regard, you are just required to give your full focus to the high-end PEN-300 Course curriculum duly verified by a number of cybersecurity experts hailing from varied backgrounds in information security all over the globe.


Offensive Security PEN-300 and the OSEP Certification Benefits
● Continuance of Penetration Testing with Kali Linux. ● Caps intrusion and infringement scenarios are in huge deepness. ● Qualifies students for real-time fieldwork.


Who should do this PEN-300 and the OSEP Certification?
PEN-300 and the OSEP Certification is an advanced course dedicatedly developed for OSCP-level penetration testers who sincerely want to upskill their current aptitudes against hardened systems.
PEN-300 and the OSEP Certification Prerequisites
● A steadfast ability in enumerating targets to track down vulnerabilities. ● A good capability to track and exploit threats and vulnerabilities such as SQL injection, file inclusion, and local privilege escalation. ● Basic knowledge of Active Directory and knowledge of basic AD attacks.
PEN-300 and the OSEP Certification Exam
● The PEN-300 course and online lab prepare you for the OSEP certification. ● 48-hour exam ● Proctored
Show More

∨
PEN-300 and the OSEP Certification Syllabus
What competencies will you gain?
• Practice for additional advanced fieldwork.
• Good understanding of breaching network perimeter defenses through client-side attacks, intruding antivirus, and allow-listing technologies.
• How to customize advanced attacks and chain them together?
| Name | Testimonial | Review |
| --- | --- | --- |
| Kirti Mittal | Best place for Ethical hacking training very professional staff I taken online classes best experience guys try once you will love it thank to . | |
| Charles Peterson | I based in Canada took online training for CEH V11 Ethical hacking from this Institute. I am truly happy to choose this Institute and also want to appreciate this institute qualified trainers best management. | |
| Romonia Peterson | Best Institute in Delhi that provides the best Ethical hacking Course. I learnt many skills from here under the guidance of Sidharth Sir who have been very helpul and supportive. | |
| Natasha | Best training for CEH Ethical hacking. I learned a lot of practical knowledge in Ethical hacking , worth for money totally satisfied with training. Highly recommended to others students. | |
Frequently Asked Questions
About the Offensive Security PEN-300 and the OSEP Certification
You may take Offensive Security's PEN-300 Course for the OSEP Certification preparation at the magnificent facilities of Craw Security – the Authorized Learning Partner of Offensive Security, at its Saket and Laxmi Nagar branches.
How does this new course differ from CTP?
The retired course of CTP or Cracking the Perimeter course also covered a very broad spectrum of advanced topics related to web application testing, penetration testing, and exploit development.  Evasion Techniques and Breaching Defenses is an in-depth course concentrated strictly on penetration testing and specifically dodging defenses.
The particular web application security aspect of CTP has been replaced by the Advanced Web Attacks and Exploitation (WEB-300).  In addition to this, the upcoming Windows Usermode Exploit Development (EXP-301) course will take over the exploit development portion of CTP.
What dates are available to take PEN-300?
If you wish to enroll in the PEN-300 and the OSEP Certification then you may join the interactive offline classroom sessions at Craw Security – an authorized learning partner of Offensive Security.  It will be shown to you once you register for the PEN-300 course.  However, we recommend that you include your OSID when you contact us.
Can I start the exam immediately after purchase? What if I still have lab time, but feel ready?
Yes, the PEN-300 and the OSEP Certification Course are duly available on the official website of Offensive Security after February 1, 2021, whereas you can opt for the training part at the state-of-the-art elevations of Craw Cyber Security Institute at its Saket and Laxmi Nagar educational branches.  However, it might be a period of 10 days after the successful registration for your classes to commence at any of our branches.
You may also call on our 24X7 hotline mobile number at +91-9513805401 and talk to our highly knowledgeable educational counselors and book your demo class.
How long is the OSEP certification good for?
Just like the other Offensive Security certifications, once you complete any certification, it will be with you for eternity.  There is no phenomenon of subscriptions, renewals, membership fees, or other requirements to requalify your certification with Offensive Security or OffSec.
When can I take the new exam?
For the sake of the new exam of Offensive Security, it has already been released and one can schedule the corresponding PEN-210 and the OSWP Certification Course exam page in your Training Library account.
Moreover, you can take guidance from the highly educated educational counselors of Craw Cyber Security Institute – the officially acclaimed authorized learning partner of Offensive Security.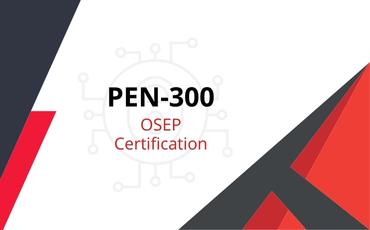 Register Now Before Registration Closed & Grab Red Hat Certified Engineer Course Benefits
Instructor Led Training
PEN-210 and OSWP Certification
➞ Blended learning delivery model (instructor-led options)
➞ Teaching style modified according to the student's issues
➞ Develops important personality and career-building skills
➞ Group Discussions<
➞ 24x7 learner assistance and support
➞ Weekdays / Weekend Classes