Certified Security Operations Center (SOC) Analyst Training Course – EC-Council
February 20, 2023
2023-03-12 16:54
Certified Security Operations Center (SOC) Analyst Training Course – EC-Council
Book a Trial Demo Class
Training Available 24*7 Call at +91 9513805401
About Certified Security Operations Center (SOC) Analyst
Rather than going anywhere else, why don't you become the first responder in cybersecurity?  In this regard, EC-Council provides a valuable SOC Analyst Certification from the best training faculty members doing the honors. 
Moreover, there are a few SOC Training Institutes in the wild that offer this highly crucial education to pursue by learners for establishing a great SOC Analyst Career in the future.  With this Entry-Level SOC Analyst education, a learner can make a fantastic entry as a Certified SOC Analyst by gathering all the necessary fundamentals of SOC Analyst Training.
SOC Analyst Course Content
Module 01: Security Operations and Management
Module 02: Understanding Cyber Threats, IOCs, and Attack Methodology
Module 03: Incidents, Events, and Logging
Module 04: Incident Detection with Security Information and Event Management (SIEM)
Module 05: Enhanced Incident Detection with Threat Intelligence
Module 06: Incident Response
EC-Council SOC Analyst Our Course Advisor
What will you learn in Certified SOC Analyst Training?
The first step to working in a security operations center is to complete the Certified SOC Analyst (CSA) curriculum (SOC).  It is designed to help present and future Tier I and Tier II SOC analysts become proficient in carrying out operations at the entry-level and intermediate levels.
Through guidance from some of the most knowledgeable trainers in the business, the CSA training and credentialing program assists candidates in gaining cutting-edge technical skills that are in high popularity.  Via thorough, precise knowledge and higher-level competencies for effectively contributing to a SOC team, the curriculum focuses on opening up new job prospects.
Moreover, it is a three-day intensive course that covers all the principles of SOC operations before imparting information on SIEM setup, advanced incident detection, and incident response.  Further, the same learner will undoubtedly be able to control several SOC methodologies and procedures to cooperate with CSIRT during the need of the hour.
Choose Your Preferred Learning Mode

We offer customized VILT (Virtual Instructor-Led Training) sessions at your convenient hours to provide effortless training.

One can also opt for the prerecorded video sessions available at any point of time from any particular location.

Hire a preferred trainer at your work premises at your chosen time slots and train your employees with full efficiency.
EC-Council SOC Analyst Course Description
Necessary SOC Analyst Skills
A dedicated learner surely requires the below-mentioned SOC Analyst Skills while obtaining the same SOC Analyst Training at Craw Security:
A working understanding of security protocols like TCP/IP, IPSec, and SSH.

Working knowledge of network and endpoint security tools such as firewalls, IPSs, antivirus software, and malware removal tools.

Expertise while utilizing Wireshark and other packet analysis and grab tools for security assessments.

The capacity to look for unusual activity in system and application logs.

The ability to automate security tasks using scripting languages like Python and PowerShell.

Working knowledge of tools for system, network, and application vulnerability scanning.

The capacity to decipher the findings of system, network, and application vulnerability scans.

The capacity to look into and react to security problems, such as malicious behavior and data loss.

Knowledge of industry best practices and security standards.

The capacity to document security procedures and systems.
Why Choose Craw Security for SOC?
First of all, Craw Security is the accredited training partner of EC-Council that offers its highly informative information security courses at pretty much-discounted prices.  In addition, one can also opt for this exciting SOC Analyst Training from Craw due to the following reasons:
Course Content

: Craw offers the best comprehensive course material that comprises all fundamentals of SOC operations and cybersecurity.  Moreover, this

SOC Analyst Training

is highly up-to-date and to the point in accordance with the latest security threats and trends.

Instructor Expertise

: We possess all experienced training professionals with more than 10 years of work experience in total, delivering cybersecurity training in many reputed organizations across the globe.

Learning Delivery

: Our training methodologies are that much user-friendly that a non-IT person can also grab this authentic

SOC Analyst Training

course.  Moreover, in Craw's

SOC Analyst Programs

, we propose both

Online SOC Training

as well as offline classroom sessions for the same.

Certification

: Craw Security has created a benchmark in the industry of cybersecurity training providers in India and other varied countries of the world.  Hence, one may put one's natural trust factor upon us.  In crisp words, our certification is highly valid among all types of organizations throughout the world.

Cost

: It's an obvious factor that the cost at which we deliver this SOC Analyst Certification from the house of EC Council is a bit low than our competitors as we are one of the accredited training partners of EC-Councils in the world to deliver their course at very competitive prices.

Reviews and Reputation

: Look for reviews and feedback from past participants to gauge the training provider's reputation and the effectiveness of their training.
Craw Security's Students Awarded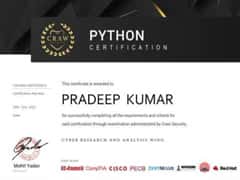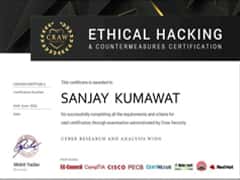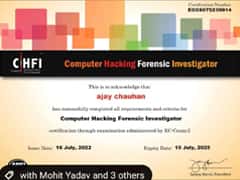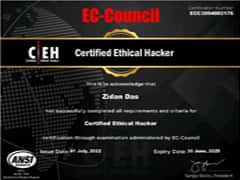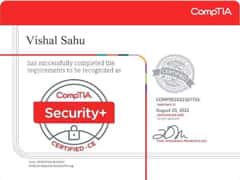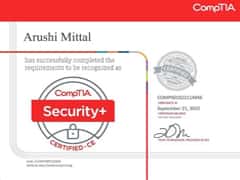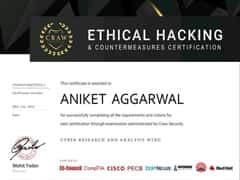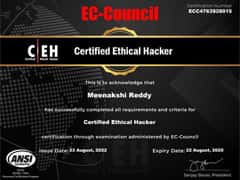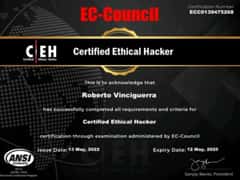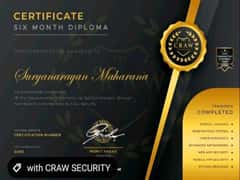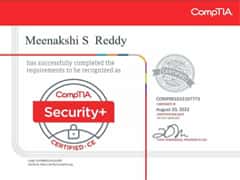 Benefits of Certified SOC Analyst Training
While you are determined to indulge in the Certified SOC Analyst Course at Craw Security, the best cybersecurity institute in India as well as the accredited training partner of EC Council, to propose its courses at very competitive prices.
In addition to this, a learner will surely have the following benefits while learning the world-class SOC Analyst Training from the house of EC-Council through Craw Security:
Related Cyber Security Course
What People Are Saying About Craw Security






About Certified Security Operations Center (SOC) Analyst Training Program - EC-Council Frequently Asked Questions
What are some benefits of being a SOC?
Some of the primetime benefits of being a SOC Certified professional include:
Flexible Schedule

Variety of Work

Opportunity for Growth

Rewarding Career
Why do we need SOC analyst?
To defend against cyberattacks, networks, systems, and data require SOC analysts.  They are in charge of keeping an eye out for unusual activity on networks and systems, spotting potential security threats, and quickly replying to security crises.  SOC analysts also help with the creation and delivering security awareness training, detecting and investigating security breaches, and helping firms carry out and enforce security policies.
Is SOC analyst a good career?
Yes, a career as a SOC analyst might be a wonderful fit for those with expertise in computer networks and IT security.  SOC analysts have the potential to make a solid living and develop useful skills in the field.  In addition, the future looks bright for SOC analysts, as the field is predicted to experience above-average job growth.
Why SOC is important in cyber security?
The SOC (Security Operation Center) is tasked with monitoring, detecting, evaluating, and responding to security-related events and occurrences, making it a crucial part of cyber security.  Organizations can use it to discover problems swiftly, uncover security flaws, and detect cyber threats.
What is the scope of SOC?
Monitoring, detecting, reacting to and reporting on security incidents and potential threats are all part of the Security Operations Centers (SOC) job description.  This could entail creating and putting into practice security guidelines and processes, keeping an eye on system logs, and searching for security flaws.  In addition to performing investigations, responding to incidents, patching systems, and educating workers on security best practices, a SOC team may also be in charge of these tasks.
Is a SOC analyst job stressful?
Yes, working as a SOC analyst can undoubtedly be mind-stressing.  In addition, the amount of information that must be monitored and processed in this function necessitates a high level of attentiveness and attention.  The work also necessitates frequent communication with other teams and stakeholders, which might increase stress.
What are the three main challenges a SOC experiences?
The main three challenges a SOC professional experiences are mentioned as follows:
Detection

Response

Prevention
What qualifies you to be a SOC?
You would need to have technical and analytical capabilities, such as knowledge of security tools, incident management, threat analysis, and incident response, to be eligible for a position as a SOC (Security Operations Center) analyst.
What is it like being a SOC analyst?
SOC analyst work is both thrilling and difficult, but it is also very rewarding.  You will be in charge of monitoring, spotting, and responding to security threats in the network ecosystem of an organization as a SOC analyst.  To find malicious behavior and handle security events, you'll use a variety of tools and methods.
List of Companies you can get placements in
| Company Name | Contact Person | E- Mail | Contact Number | Course Name |
| --- | --- | --- | --- | --- |
| Deep Logictech India Pvt Ltd | Nidhi | hr4@deeplogictech.com | +011-45453628 | Ethical Hacker |
| British Telecom | Binit Rai | binit.rai@bt.com | +91-7595920106 | Cyber Security Professional |
| Fastandfurious Consulting | Niharika Sharma | hr2@fastandfuriousconsulting.com | +91-9990291119 | Networking |
| Parahit Technologies Ltd. | Pooja Thakur | ptlhr@parahittech.com | +91-9149292929 | Technical Support Engineer(CCNA) |
| Trigent Software Limited | Hafsaa Sait | hafsaa_m@trigent.com | +91-9886970024 | L1 Technical Support Engineer |
| Shriv ComMedia Solutions Pvt. Ltd. | Aarti Singh | aarti@commediait.com | +91-9910967277 | Software Developer |
| HCL Technology | Anamika | hr@evisions.co.in | +91 9811722023 | Network Administration, Security |
| BreachLock | BreachLock | hello@breachlock.com | +1 917-779-0009 | Penetration Tester with Python Development |
| Right Step Consulting | Right Step Consulting | resume@rightstepconsulting.com | +0120-429 1013 | Network Administrator |
| ACE IT Solutions | ACE IT Solutions | Info@aceits.net | +646-558-5575 | Junior Cyber Security Analyst |
| Limpidstone Technology Pvt. Ltd | Manisha Saini | info@limpidstone.com | +91 7840060051 | CEH |
| Indian Institute of Management and Development | IMMD Placement | info@iimdindia.com | +020 - 6500 1155 | L 1 Engineer |
| Indian Institute of Management and Development | IMMD Placement | career@vsure.in | +91 9354061269 | Network Administrator |
| Indian Institute of Management and Development | IMMD Placement | career@vsure.in | +91 9354061269 | L 2 Engineer |
| Indian Institute of Management and Development | IMMD Placement | career@vsure.in | +91 9354061269 | Accounts Executive |
| Three D Integrated Solutions Ltd | Uma Verma | uma.verma@threeds.com | +91 874507070 | Certified Ethical Hacker (CEH v11) |
| IARM Information Security Pvt Ltd | Sridhar | sridhar@iarminfo.com | +91 9361906659 | C|EH v11 |
| IARM Information Security Pvt Ltd | Sridhar | sridhar@iarminfo.com | +91 9361906659 | SOC Analyst |
| LINC Education Services | Avani Raghuvansi | avani@linceducation.com | +91 7045577921 | Cyber Security |
| Mekdam Technical Services | Abdul Saiyad Khan | a.syed@mekdamholding.com | +91 9908403117 | Scada Security |
| Precise Testing Solution Pvt Ltd | Sonali Sharma | hr@precisetestingsolution.com | 0120 - 45555590 | EC-Council |
| RDX | Navisite Pvt Ltd | Naveen Kumar | nkumar@rdx.com | +91 7411602488 | Sr. Consultant |
| Aujas Technology Pvt Ltd | Pankaj Badera | pankaj.badera@aujas.com | +91 7696506250 | Sr. Consultant |
| Tetra Information Services Pvt. Ltd. | Mitali | mitali@tetrain.com | +91 7024125214 | Linux |
| Orbit India | Pragati Choudhary | hr.orbit@orbitindia.net | 011 - 49141500 | CCNA |
| Percoyo Pvt Ltd | Dorai Raj | hr@percoyo.com | +91 8660333455 | Stack Developer |
| AAITPro | Kartik Beemsingh | kartib@aaitpro.com | +91 9789905286 | CCNA |
| Experis | Nidhi | nidhi.sharma@in.experis.com | +91 9810182383 | SAP |
| Seek Your Job | Kumara | cv@seekyourjob.com | +91 9443455374 | Web Development |
| Art Kart | Anil Pakhare | art.kart00@gmail.com | +91 9082452620 | Android |
| Ideas2it | Dhanasekar | dhanasekar@ideas2it.com | +91 8681059189 | Software Testing |