Online Capture The Flag Course in Delhi
This genuine and authentic Online Penetration Testing Course in Delhi will allow you to learn some of the greatest techniques and tactics that Pen Testers use worldwide in order to search, detect and secure the loopholes in a particular website in the form of vulnerabilities and threats. You will also learn how to correct those aforementioned loopholes with the help of the right kinds of security algorithms. The curriculum we deliver in this valuable Penetration Testing Course Online via our dedicated teachers possesses immense industry-oriented knowledge with the latest trends happening in this domain.
Accreditation with : Craw Cyber Security
Book a FREE Trial Class
Training Available 24*7 Call at +91 9513805401
Advanced Capture the Flag Course in Delhi
There are many institutes in the market that provide Online Penetration Testing Course in Delhi but the curriculum that we provide at Craw Cyber Security Institue possess all of the industry essential researched content that is vital in terms of knowledge transfer among new blood in the concerning domain. Our course is nicely designed and developed with the inputs of industry-experienced Pen Testing professionals from varied organizations. Our Penetration Testing Course Online comprises the most Advanced Network Penetration Testing course in New Delhi which processes a 100% practical approach towards a greater learning experience and helps learners to know more about industrial know-how and varied methodologies duly functionalized by Cyber Security Analysts.
Craw Cyber Security duly delivers both Penetration Testing Course for Beginners as well as for Advanced level candidates. It is one of the Best Penetration Testing Course Online as it provides industry-oriented latest technology knowledge transfer in our genuinely updated Penetration Testing Course Syllabus that allows users to have all the study material in Penetration Testing Course Pdf format for studying through any remote location to enhance the ease factor for the student's learning experience.
We allow the candidates who are seeking their bright future in the domain of Pen Testing in India and overseas locations can nicely go through the Penetration Testing Guide that allow users to do a deep analysis of the course and become one of the subject-matter experts of the domain. The Basics of Penetration Testing is the curriculum that is delivered by some of the famous Cyber Security Analysts which can only be acquired by enrolling in some genuine and authentic course duly recognized by the industry giants such as CompTIA, CISCO, and many others which are the esteemed partner of Craw Cyber Security for years.
Certified Penetration Testing Course in Delhi
Penetration Testing Course in Delhi is available online and offline. There are various prestigious situations available that are offering these courses. These courses are specially designed for students who want to gain in-depth knowledge of the Penetration Testing Course in Delhi. The duration of these courses differs from one institution to another institution.

The average salary of these courses is INR 5,87,000/-


Best Penetration Testing Certification Programs in Delhi
CEPT: An affirmed master infiltration analyzer affirmation assists the competitor with acquiring progressed information in pen-testing. The confirmations cover spaces like adventure creation, Linux and UNIX shellcode, Network assaults, Network recon, and so on
CM WAPT: This accreditation permits the contender to work in versatile and web applications. The test which is directed at the last incorporates areas like Android application assaults, Android application segments, and iOS application assaults.

What are the Job Opportunities After Penetration Testing Courses in Delhi?
Security Analyst: These individuals are answerable for shielding information from assaults. They plan and carry out firewalls to secure the information. They additionally fabricate programming frameworks and help the association from assaults.
Average Salary: INR 4,84,587
Skills Required: Analytical skills, Communication skills, Analysing security systems

Corporate Trainer-Penetration Testings: A corporate mentor or counselor assists the workers with comprehension of the hackings ideas and infiltration testings ideas. These experts are particularly required for the organizations to teach the representatives of the multitude of required abilities.
Average Salary : INR 5,21,365
Skills Required: Analytical skills, Communication skills, Programming languages

Penetration Testing Engineer : He is liable for discovering weaknesses and assaults from others to a business or association. He distinguishes and envisions every one of the potential methods of weaknesses to the association. He ensures that the information and frameworks are protected from the assaults.
Average Salary: INR 4,03,569
Skills Required: Strong networking skills, Programming languages skills, System administration skills

Ethical Hacker: Moral programmers report and recognize the weaknesses of the association. He utilizes his insight to improve the security arrangement of the association. He distinguishes every one of the assaults and defends the information of the association.
Average Salary: INR 6,44,168
Skills Required: Programming skills, Networking skills, Computer skills

Information Security Analyst: He is liable for keeping up the framework networks in an association. He refreshes and suggests the security framework in the association to shield from pernicious assaults.
Average Salary: INR 4,95,905
Skills Required: Communication skills, Analysing skills, Knowledge of programming languages

Cybersecurity Analyst: He is answerable for ensuring organizations and frameworks in network protection frameworks. He ensures that every one of the frameworks is protected and liberated from assaults.
Average Salary: INR 6,75,000
Skills Required: Analysing skills, Networking skills, Communication skills.
Show More ∨
| Name | Testimonial | Review |
| --- | --- | --- |
| Kirti Mittal | Best place for Ethical hacking training very professional staff I taken online classes best experience guys try once you will love it thank to . | |
| Charles Peterson | I based in Canada took online training for CEH V11 Ethical hacking from this Institute. I am truly happy to choose this Institute and also want to appreciate this institute qualified trainers best management. | |
| Romonia Peterson | Best Institute in Delhi that provides the best Ethical hacking Course. I learnt many skills from here under the guidance of Sidharth Sir who have been very helpul and supportive. | |
| Natasha | Best training for CEH Ethical hacking. I learned a lot of practical knowledge in Ethical hacking , worth for money totally satisfied with training. Highly recommended to others students. | |
Frequently Asked Questions
Learn About penetration course in course in delhi
Where can I learn penetration testing?
Craw Security is the best penetration testing service provider in Delhi the course convers  by craw security mention below
Top Penetration Testing courses in Network & Security
Hands-on Penetration Testing Labs 2.0. ...
The Complete Web Penetration Testing & Bug Bounty Course. ...
Hacking REST APIs - A beginner's guide. ...
Hands-on Penetration Testing Labs 4.0. ...
Bug Bounty - Web Application Penetration Testing B|WAPT
How much should a penetration test cost?
penetration testing course basically start from 15000 Rupes in Delhi India. And craw security institute is the best institute in Delhi  
Do penetration testers have codes?
Most penetration testing positions will require some amount of programming ability, both in scripting languages such as Perl, and in standard programming languages such as Java. Aspiring penetration testers 
How much does a penetration tester earn in India?
The average salary for a Penetration Tester is ₹5.00.000 P/Y in India.
Why is penetration testing so expensive?
A more complex environment requires more labour to virtually walk through the network and exposed web applications looking for every possible vulnerability. Methodology: each pen tester has a different way they conduct their penetration test. Some use more expensive tools than others, which could increase the price.
What language do pen testers use?
Python or Ruby are commonly used in pentesting for creating your own tools.
What is the best programming language for penetration testing?
The Best Programming Languages for Hacking
Python. 
C Programming.
SQL. SQL – Standard Query Language
JavaScript. ...
PHP. ...
C++ Programming. ...
JAVA. ...
RUBY.
What is the penetration testing process?
A
penetration test
, also known as a 
pen test
, is a simulated cyber attack against your computer system to check for exploitable vulnerabilities. In the context of web application security, 
penetration testing
 is commonly used to augment a web application firewall (WAF).
CompTIA PenTest+
 is a certification for cybersecurity professionals tasked with penetration testing and vulnerability assessment and management. ... Cybersecurity professionals with 
CompTIA PenTest+
 know how plan, scope, and manage weaknesses, not just exploit them.
What are the 5 stages of penetration testing?
Five Phases of Penetration Testing
Phase 1 – Reconnaissance. Reconnaissance is the act of gathering information on or about your target to better plan out your attack. ...
Phase 2 – Scanning. ...
Phase 3 – Exploitation/Gaining Access. ...
Phase 4 – Maintaining Access. ...
Phase 5 – Covering Tracks.
What is the final stage of a penetration test?
This is the final stage of penetration testing and is really important. If you don't do this you are considered an attacker. You need to document the process that you took to finding the exploits and vulnerabilities and present them to the company in a professional manner.
Why is pen testing important?
Why is pen testing important?
Preparation For An Attack

The main reason penetration tests are crucial to an organization's security is that they help personnel learn how to handle any type of break-in from a malicious entity. Pen tests serve as a way to examine whether an organization's security policies are genuinely effective.
how to connect with best pentesting service provider

CRAW CYBER SECURITY PVT. LTD.
1st Floor, Plot no. 4, Lane no. 2, Kehar Singh Estate Westend Marg, Behind Saket Metro Station
Saidulajab New Delhi - 110030
Why is pen testing ethical?
Penetration testing
 is aimed at finding vulnerabilities, malicious content, flaws, and risks. This is done to strengthen the organization's 
security
 system to defend the IT infrastructure.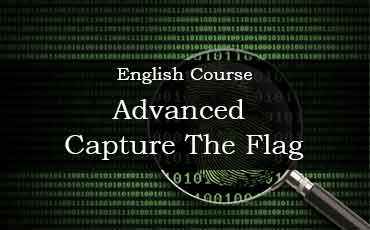 Online Capture The Flag Course in Delhi
learn Penetration Testing Training Course