Mobile Application Security Course in Delhi
June 11, 2021
2021-09-25 11:25
Mobile Application Security Course in Delhi
Mobile Application Security Course in Delhi
Learn Mobile Application Security  Course in Delhi. In this Mobile Application Security Course, you will learn most of the important tools and techniques used to test the security of your Mobile Devices and Applications.
Created by : Craw Cyber Security
Course Include: Training & Certificate
Accreditation with : Craw Cyber Security
What will you Learn in Mobile Application Security Course in Delhi
Mobile Application Security course in Delhi is to provide you a brief overview about Mobile Architecture and Mobile Application Security course in Delhi. This course will help you in removing vulnerabilities from your Application. This Course can provide you with a certain level of confidence. We make sure that our Mobile Application Security course in Delhi modules and practical experience give you proper understanding. It also helps you to become a Mobile Application Security  Expert.

Mobile Application Security Course in Delhi
Mobile applications are a significant mark of weakness in associations today. Our Mobile Application Penetration Testing and Ethical Hacking Training Course covers all parts of Mobile Application Penetration Testing Training and Mobile App Ethical Hacking.Participants will get familiar with the specialty of misusing and entering Mobile applications so security and execution imperfections can be found in your versatile applications before the genuine programmers do. Through definite, active activities and preparing from an accomplished versatile moral programmer proficient, understudies will be shown the six-venture measure for Mobile application security testing and investigate different other Mobile application weaknesses top to bottom. You will gain proficiency with the hacking and alleviation apparatuses and techniques for the portable applications utilized by the assailant, so you can be an incredible protector yourself.

What are Training Objective of Mobile Application Security
Secure Mobile applications Security from specialized and business rationale viewpoints
Distinguish business rationale and specialized weaknesses in your Mobile  applications security
Understand real-world attack techniques
Catch the business rationale stream of the Mobile application Security
Distinguish the application's weaknesses that can be abused utilizing introduced applications on cell phones
Evaluate cell phone security issues
Test and find weaknesses present in cell phones, Mobile applications, worker and the organization
Find out about evaluations endeavor to recognize weaknesses
Guarantee confided in collaborations at the application, gadget and organization levels
Imitate substantial remote passages in an endeavor
Find out about Wireless man-in-the-center (MITM) assaults
Distinguish and screen remote organizations that have either no encryption
Find out About User validation, information security
Distinguish and demonstrate basic information penetrate openings established by cell phones in your current circumstance

Show More ∨
Self-paced Online Learning
Learn Online Mobile Application Security
Mobile Application Security Training Course
Content For Mobile Application Security Course in Delhi
Module 01 : Improper Platform Usage
Module 02 : Insecure Data Storage
Module 03 : Insecure Communication
Module 04 : Insecure Authentication
Module 05 : Insufficient Cryptography
Module 07 : Client Code Quality
Module 08 : Code Tampering
Module 09 : Reverse Engineering
Module 10 : Extraneous Functionality















Frequently Asked Questions
About Mobile Application Security – Mobile Application Security Coure in Delhi
What is Mobile Application Security Course in Delhi?
Mobile Application Security Course in Delhi. this Mobile Penetration Testing Course focuses on the software security posture of mobile apps on various platforms like Android, iOS, and Windows Phone. These applications have access to large amounts of user data, much of which is sensitive data and must be protected from unauthorized access.
Why Mobile Application Security is important?
mobile Application security is essential because enterprises can work on developing and improving business with the assurance that applications are secure from potential danger. Learn Mobile Penetration Course and Mobile Application Course in Delhi by Craw Cyber Security.
What do you mean by Mobile Application Security or Mobile Penetration Testing?
Mobile Application Security  is the protection of smartphones, tablets, laptops and other portable computing devices, and the networks they connect to, from threats and vulnerabilities associated with wireless computing. Mobile security is also known as wireless security. you Can Learn Online Mobile Application Security Course in Delhi by Craw Cyber Security. you can take offline Classes of Mobile Application Security Course in Saket and Laxmi Nagar.
How does Mobile Application Security work?
You would protect your computer from hackers and other online predators, and it may be time to consider the security of your smart phone. Other Mobile Application Security protections are built into the network, such as strong encryption standards for data travelling across cellular networks. You can learn all techniques used in Mobile Application Security by Craw Security.
What is the Mobile device threat?
you can learn in Mobile Application Security Course, how will find your lost device using of such tools and techniques. Lost or Stolen Devices are one of the most prevalent mobile threats. The mobile device is valuable not only because the hardware itself can be re-sold on the black market, but more importantly because of the sensitive personal and organization information it may contain. 
How much are mobile application security courses?
Mobile Application Security Course Fee near me  is 15,000 to 20,000. 
Is Mobile Application Security course difficult?
Mobile Application Security Course in Delhi, degrees tend to be more challenging than non-research type majors, such as programs in the humanities or business, but are usually not as difficult as degrees in research or lab intensive areas, such as science and engineering.
What are the risk in mobile applications?
Insecure Communication. ...
Lack of Input Validation. ...
Insecure Data Storage. ...
Client Code Security. ...
Insufficient Authentication and Authorization Controls. ...
Poor Encryption. ...
Reverse Engineering
What is attacks on mobile applications?
What are the top mobile device risks?
Malicious apps.
Spyware.
Public Wi-Fi.
Lack of end-to-end encryption.
Inactive apps.
IoT mobile security threats.
Botnets.
No password protection.
How hackers hack mobile apps?
Attackers who are able to access sensitive information can also get their hands on an
app's
 source code. From there, the 
hackers
 can design a clone built to trick users into downloading their malware
How can I clean my phone from viruses?
Power off the phone and reboot in safe mode. Press the power button to access the Power Off options. ...
Uninstall the suspicious app. ...
Look for other apps you think may be infected. ...
Install a robust mobile security app on your phone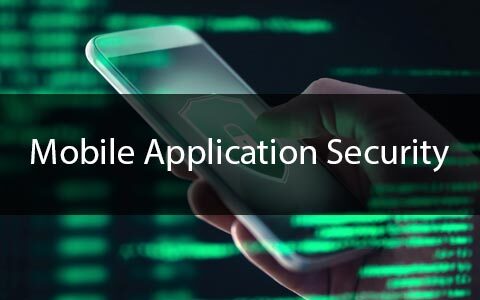 Register Now Before Registration Closed
& Grab Mobile Application Security Course Benefits