Online Mobile Application Security Course in Delhi
Learn the main features of the Online Mobile Application Security Course in Delhi to know the tactics and techniques used for securing the different types of Mobile Applications and smart devices by using the most important tools and for testing the security quotient at that particular point in time. In this course, you will learn a curriculum comprising the methodologies to test the security parameters of a Mobile Application and smartphone device by applying some of the famous Mobile PT proceedings. You will learn to determine the threats and vulnerabilities in an app and secure them like a professional in this Mobile Application Security Course.
Book a FREE Trial Class
Training Available 24*7 Call at +91 9513805401
Mobile Application Security Course in Delhi Description
There is an utmost need of securing our crucial and sensitive database from potential hackers that can connect to our mobile phones via the internet or through linking some gadgets whenever your phone can reach their dirty hands. Artificial Intelligence is on the verge of expanding at a level pace and we need to secure our smart gadgets as well as mobile applications that always kept on storing our most sensitive information such as banking details, voting details, Aadhar details, and many more like them. Recently Indian Govt. ban some Chinese mobile applications in order to confirm the data security of Indian people from being compromised via these Chinese companies.

Hence, there is a vast pool of jobs in this Mobile Application Security domain with the advancement of data breaching techniques. Craw Cyber Security Institute provides courses for Mobile Applications Security Course in Delhi. The aim of our course on Mobile Application Security is to identify all vulnerabilities, threats, and loopholes in Mobile Applications Security and assist to remove these vulnerabilities from the mobile application by using some simple tricks and tactics that we learn in these class sessions. The Mobile Applications Security Course in Delhi has become a major opportunity for a shinier career ahead with a lot of money to be get enrolled. Learning Mobile Penetration Testing and exercising them to secure the mobile world with a proper algorithm and guidelines would be like walking on a cake after learning Mobile Applications Security Course in Delhi via our genuine and authentic Craw Cyber Security Institute in Delhi.

Craw Cyber Security Institute offers an inclusive Mobile Application Security training in Delhi which can be a good thing for your brighter career ahead as we have many specifications in our curriculum such as:
• The trainers at Craw Security Delhi are subject specialist corporate professionals providing in-depth study in the Mobile Application Security course in Delhi. Participants completing the Mobile Application Security Course certification have a plethora of job opportunities in the industry.
• Mobile Application training in Delhi is scheduled on weekdays and weekends. Also, students can select their customized schedules according to the requirements.
• We have kept the Mobile Application course in Delhi duration flexible to the learners. From online classroom to fast-track & one-to-one classroom Mobile Application Security training is available during weekdays and weekends to the students. Our modern lab is equipped with the latest technologies helping students avail of successful Mobile Application training and certification from the Craw Cyber Security Institute.
• The extensive practical training provided by the Mobile Application Training Institute in Delhi equips live projects and simulations. Such a detailed Mobile Application Security course has helped our students secure jobs in various MNCs.
• We provide the best Mobile Application Security Training in Delhi covering entire course modules during the Mobile Application Security classes. Also, students avail Mobile Application training course in Delhi with placement assistance.
• Our curriculum is duly customizable as per the learner's choice and our trainers are so much flexible in modifying their teaching methods as per the learner's requirements.

In simpler words, Craw Cyber Security Institute is recognized among the top Best Mobile Application Training Institute in Delhi, has a training module for beginners, intermediates, and experts. Whether you are a college student, IT professional, or a project manager; the best Mobile Application Security Course in Delhi offers the best training environment, veteran Mobile App Development trainers, and flexible training schedules for entire modules. Also, the best training institute for Mobile Application Security training in Delhi asks for a value to money fee from the students. The pocket-friendly Mobile Application Security course fee structure can be afforded by students coming from all walks of life.

Our group of trainers is industry-experts having with more than a decade of experience in training.

Craw Cyber Security Institute has hired a team of expert professionals in the domain of Mobile Application Security and Mobile Pen Testing just to ensure that our students will not have to go anywhere else after learning the course from our esteemed institute. The basic key features of our institution's teaching faculties are as follows:
• Our training classrooms are equipped with modern I.T infrastructure such as projectors, live racks, Wi-Fi, We also organize no cost personality development and presentation seminars.
• The Mobile Application Security Syllabus is designed in such a way that it delivers the best Mobile Device Training with OWASP Mobile Top 10 Course.
• Our course material includes pdf, and soft copies of tutorials in the form of PDFs, sample papers, technical and HR interview questions, and projects available on our website. Students enrolled in Mobile Application Security Training in Delhi.
• Mentors coaching Mobile Application Security training in Delhi not only help students in accomplishing live projects but also provide sessions on interview preparation along with placement assistance.
• We have an excellent facility of an IT Laboratory duly equipped with latest technology and utmost modern infrastructure that is widely open 365 days in a year for our students (except national and public holidays). The students can duly utilize the laboratory facility as per their convenience and ease factor for completing their in-house projects and practice.
• Our faculty members have engaged in working as a full-time professional as a Mobile PT Expert in many reputed and well-known companies performing Mobile Penetration Testing and hence, they have a full-fledged contact list that can place students in a single go. Therefore, they help their students to get placed after the course with "100% Placement Assistance".
Show More ∨
What will you Learn in Mobile Application Security Course in Delhi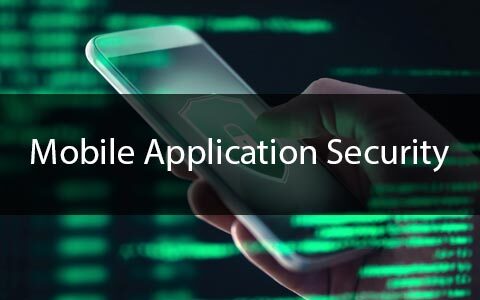 Contact us : +91 951 380 5401  |  011-4039 4315
Join Online Training and Certification Course
Mobile Application Security Training Course
| Name | Testimonial | Review |
| --- | --- | --- |
| Kirti Mittal | Best place for Ethical hacking training very professional staff I taken online classes best experience guys try once you will love it thank to . | |
| Charles Peterson | I based in Canada took online training for CEH V11 Ethical hacking from this Institute. I am truly happy to choose this Institute and also want to appreciate this institute qualified trainers best management. | |
| Romonia Peterson | Best Institute in Delhi that provides the best Ethical hacking Course. I learnt many skills from here under the guidance of Sidharth Sir who have been very helpul and supportive. | |
| Natasha | Best training for CEH Ethical hacking. I learned a lot of practical knowledge in Ethical hacking , worth for money totally satisfied with training. Highly recommended to others students. | |
Frequently Asked Questions
About Mobile Application Security Course in Delhi – Mobile penetration Testing in Delhi
What is Mobile Application Security?
Mobile Application Security Course in Delhi. this Mobile Penetration Testing Course focuses on the software security posture of mobile apps on various platforms like Android, iOS, and Windows Phone. These applications have access to large amounts of user data, much of which is sensitive data and must be protected from unauthorized access.
Why Mobile Application Security is important?
mobile Application security is essential because enterprises can work on developing and improving business with the assurance that applications are secure from potential danger. Learn Mobile Penetration Course and Mobile Application Course in Delhi by Craw Cyber Security.
What do you mean by Mobile Application Security or Mobile Penetration Testing?
Mobile Application Security  is the protection of smartphones, tablets, laptops and other portable computing devices, and the networks they connect to, from threats and vulnerabilities associated with wireless computing. Mobile security is also known as wireless security. you Can Learn Online Mobile Application Security Course in Delhi by Craw Cyber Security. you can take offline Classes of Mobile Application Security Course in Saket and Laxmi Nagar.
How does Mobile Application Security work?
You would protect your computer from hackers and other online predators, and it may be time to consider the security of your smart phone. Other Mobile Application Security protections are built into the network, such as strong encryption standards for data travelling across cellular networks. You can learn all techniques used in Mobile Application Security by Craw Security.
What is the Mobile device threat?
you can learn in Mobile Application Security Course, how will find your lost device using of such tools and techniques. Lost or Stolen Devices are one of the most prevalent mobile threats. The mobile device is valuable not only because the hardware itself can be re-sold on the black market, but more importantly because of the sensitive personal and organization information it may contain. 
How much are mobile application security courses?
Mobile Application Security Course Fee near me  is 15,000 to 20,000. 
Is Mobile Application Security course difficult?
Mobile Application Security Course in Delhi, degrees tend to be more challenging than non-research type majors, such as programs in the humanities or business, but are usually not as difficult as degrees in research or lab intensive areas, such as science and engineering.