Offensive Security Official Partner
June 9, 2022
2023-02-24 12:26
Offensive Security Official Partner

Offensive Security Certification Courses
Are you in to take your penetration testing career to new heights?  If yes, choosing a great Offensive Security Course would be the best fit for you in developing your career to the next level of information.  Grasp Offensive Security Courses by Craw Security – an official learning partner to deliver its information security courses at pretty nominal prices so that every household individual hailing from any financial background can opt for these Offensive Security courses.
Book a FREE Trial Class
Training Available 24*7 Call at +91 9513805401
Founded in the year 2007, Offensive Security is basically a US-based international company functioning in information security, penetration testing, and digital forensics domains.  This organization has successfully created many open-source projects, advanced security courses, ExploitDB (vulnerability database), and the Kali Linux distribution.
In addition, Offensive Security or OffSec was conceptualized by Mati Aharoni and employed many security professionals having much experience in security penetration testing and system security assessment.  Moreover, OffSec has already offered security counseling and training to several tech organizations.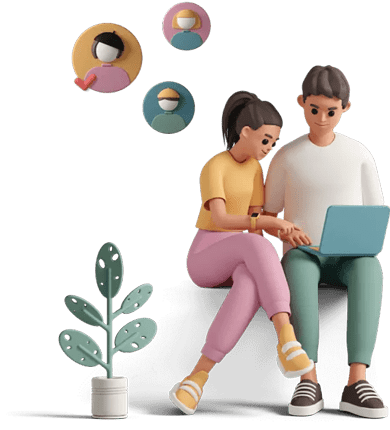 Popular Offensive Security Training and Certification Courses in India
Offensive Security offers a variety of certification courses to help security professionals gain the skills needed to defend against today's digital threats. The most popular courses include the Offensive Security Certified Professional (OSCP), the Offensive Security Wireless Professional (OSWP), and the high-end Evasion Techniques and Breaching Defenses (PEN-300 OSEP). All courses help build a strong foundation for ethical hacking and penetration testing, and provide practical experience with real–world tools and techniques. The OSCP is the most comprehensive and widely recognized certification, with the OSWP and OSEP providing more specialized skill sets. All certification courses are available online and provide hands–on labs and exercises to ensure a thorough understanding of the material.
Pentesting Prerequisites PEN100 | WEB100 | SOC100
In this PEN-100 / Prerequisites course, you will learn mostly about topics like web application basics, an introduction to cryptography, and working with shells.  You will encounter technologies like bash scripting, Metasploit, Buffer Overflow, Antivirus Evasion, etc.

OSWP PEN - 210 Certification Training
In this highlighted PEN-210 and the OSWP Certification, learners will grab the procedure of identifying all the found vulnerabilities in 802.11 networks and execute fully arranged attacks.  Moreover, each learner would grab the methodology of establishing a home-based lab to execute the tricks and techniques learned via this proactive PEN-210 / OSWP course.

OSWA WEB - 200 Certification Training
In this newly curated WEB-200 / OSWA course, which offers to learn the basic fundamentals of web application assessments.  One will learn some main concepts like Web Attacks with Kali Linux (WEB-200), specially developed for job roles like Web Application Penetration Testers, Pentesters, Web Application Developers, etc.
OSCP PEN-200 Certification Training
The Offensive Security's OSCP Certification Training is the industry-leading Penetration Testing with Kali Linux (PWK/PEN-200) course that just has got even better with the submission of five latest retired OSCP Exam machines to PWK labs.  In this regard, these five machines depict an overall OSCP Exam room.

OSEP PEN - 300 Certification Training
This high-class Evasion Techniques and Breaching Defenses (PEN-300) is essentially an appealing, refined, and advanced pentesting certification and training course offered by the knowledgeable faculty members of Craw Security and proposed by the house of Offensive Security.

OSWE WEB - 300 Certification Training
In this WEB-300 / OSWE course, three distinctive new modules are featured, updated existing content, new machines, and refreshed videos.  Moreover, the learners who sincerely fulfill this course will have to face an exam duly dedicated to earning the OSWE Certificate and completing the mastership in manipulating front-facing web apps.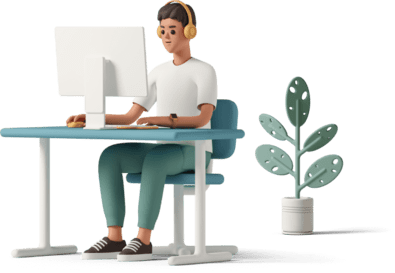 Why Choose Offensive Security?
Persons who have successfully lived several years in the information security domain as primetime penetration testers can opt for this mesmerizing infosec training provider directly from its official website or via Craw Security — its only Official Learning Partner all over the country of India.
It is one of the most curated penetration testing courses in the world, which has been chosen by a number of pentesters willing to enhance their knowledge as well as a career to the optimum levels in their hierarchy.  Hence, choose Craw Security for doing any of your chosen courses from Offensive Security.
Benefits of Offensive Security Certification Courses
First of all, one of the prime benefits of getting Offensive Security certified is the higher chances of getting hired by big tech shots and reputed companies.
Obtaining a certificate from Offensive Security will showcase your sincerity towards your penetration testing and other domains of professions, and more companies will tend to hire you.
Most organizations only cater the certified individuals, and Offensive Security Certifications are some of the rare certifications that people do possess. Hence, the people who possess Offensive Security Certifications share a special position in their interview.
One will get a salary slab that one has not even thought about after successfully completing Offensive Security Certifications and getting selected on the basis of them.
The OSCP Certification Training by Offensive Security tends to be the greatest penetration testing credential that one can withdraw in the pentesting domain.
Who can take up Offensive Security Training?
Several courses in Offensive Security are meant for many prime profiles and designations of Information Security.  One could proactively choose the courses at Offensive Security to take one's career to the utmost zeniths of success.
Some of the main professionals that can take these Offensive Security Training are:
Infosec professionals transitioning into penetration testing
Pentesters seeking one of the best pentesting certifications
Those interested in pursuing a penetration tester career path
Security professionals
Network administrators
Other technology professionals
Offensive Security Courses from Craw Security

We offer customized VILT (Virtual Instructor-Led Training) sessions at your convenient hours to provide effortless training.

One can also opt for the prerecorded video sessions available at any point of time from any particular location.

Hire a preferred trainer at your work premises at your chosen time slots and train your employees with full efficiency.
Upcoming Offensive Security Training Batches
Join our Latest Upcoming Batches in Offensive Security Courses
Offensive Security Courses from Craw
CRAW Security is one of the few Official Learning Partners of Offensive Security all over the world, and we are the exclusive official learning partner in India. By being an Official Learning Partner of Offensive Security, we deliver its information security course at many affordable costs that every person would find amazing. People who wish to out-stand their penetration testing careers a way above the general league must take Offensive Security courses at the earliest opportunity.
Our Students Are Our Strength
See What They Say About Us
Craw cyber security provided best faculty.I enrolled for ethical Hacking course and i found it very helpful. Great experience. They provide a lot of content and focus on practical knowledge. The faculty is best. I would like to thank Craw Security for such a amazing learning experience.

A very good institute to do cyber security course because the trainers are very experienced and also Fahad sir who is always ready to help us. Learning Tools and environment is very good to study and staff is also very polite, I really enjoyed doing cyber security course from here and now I have very good skills in cyber security. Thanks Craw Security.

Lucifer Nation
Google review
Very nice and good place to do and learn courses like coding, cyber forensics, cyber security, white hat and many more.. I am a student here. Staff is so helpful. Teachers are helpful. If you don't understand any topic, extra classes and class recordings are provided to you. Loved this place

Amanjeet Singh
Google review
This institute delivers good knowledge to the students. You should must enrol the course, if you want to get into cybersecurity domain. I enrolled for CEHv12 Certification course. I would also like to thank my counsellor Sakshi Ma'am, who helped me a lot throughout my entire course curriculum. Thank you Craw Security
Anubhav Verma
Google review
Great place to learn skills and gaining knowledge in the field of Digital Forensic and Cyber Security. I highly recommend to all students who completed graduation or Diploma in the field of cyber security and looking for a place to gain practical knowledge or skills, visit once at Craw Security.

best place to learn cyber security. I completed my ethical hacking training From craw security. staff is excellent to super supportive Am lucky so i invested my money at craw security.

Arpita Kumar
Google review
It was a great experience to learn from Craw Security Institute. The course and content of Cyber security and Its 12 Domains was excellent. It will really help me in day to day life.

Himanshu Singh
Google review
I have been associated with this institute for a while and am impressed with the focus shown on training and students careers here and management curriculum is a great to start a career in cyber security. I had a great experience

Krishna Chaithanya
Google review
I'm a student from Bangalore. Who was seeking for an carrier in cyber security, craw helped me to reach higher potential and personally I met a coordinator named 'Preety' helped me to go through the journey and she was there along the way to success. I thank craw and my coordinator for supporting me all the way .

A very good institute to do cyber security course because the trainers are very experienced and also Mohit sir who is always ready to help us. Learning Tools and environment is very good to study and staff is also very polite, I really enjoyed doing cyber security course from here and now I have very good skills in cyber security. Thanks Craw Security.

Best place to learn about cyber security, and all teachers are supportive & talking about counsellor Harpareet mam way of talking is excellent she manage all the requirements which i need for learning.

Pankaj Singh Bisht
Google review
I'm doing CEH from craw security. This is best institute to learn cyber security. Teachers and staff (especially Damini Mam) are very friendly, supportive and always happy to help you. Each topics are explained from basics to advance. I recommend this for beginners who wants to go in cyber security field.

I have joined craw security for cyber security course and i must say this the best institute ever for doing courses. Linux course is also amazing the way teacher took classes is also amazing. If we have any doubt sir always clear our doubts.

Frequently Asked Questions
About Offensive Security Course in Delhi