Cisco Certification Training Courses | Craw Cyber Security
December 15, 2022
2023-04-11 18:26
Cisco Certification Training Courses | Craw Cyber Security

Cisco Certification Training Courses
Are you willing to start an outstanding career in the networking domain?  If yes, then you have chosen the right trajectory, ostensibly for choosing CISCO Certification Training Courses from Craw Security – an accredited learning partner of CISCO for imparting its valuable courses at a pretty decent price range.  At Craw Security, learners will be exposed to the best of networking fundamentals from CISCO Certification Training Courses under the world-class guidance of the most experienced training professionals.
Book a FREE Trial Class
Training Available 24*7 Call at +91 9513805401
CISCO Systems is one of the most prestigious networking organizations in the world.  In addition, CISCO offers internationally-recognized networking solutions that have helped several organizations across industry sectors by offering them value-added networking, communication products, and other crucial services.
As a result, there is a vast demand for CISCO-certified individuals to assist enterprises with working and enhancing their systems and architecture within their IT ecosystems.  Moreover, utilizing the main curricula of courses like CCNA 200-301, CCNP 350-401, CCNP 350-701, etc., Craw Security offers methodological research of the varied background to help you understand and tackle many technical and enterprise concerns at numerous levels to come up with a solution.  Further, our primetime CISCO Networking-based courses will undoubtedly assist you in attaining the certifications that verify having a specialized set of knowledge and skill set.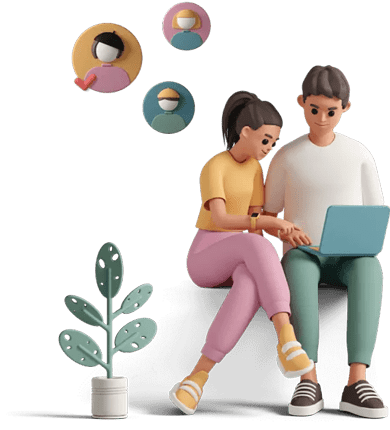 Popular CISCO Networking Courses in India
Cisco Networking courses in India are designed to help students gain hands–on experience in networking and learn the skills needed to become successful network engineers. Popular courses include CCNA 200-301, CCNP 350-701, and CCNP Security 350-701. These courses cover topics such as network fundamentals, routing protocols, switching technologies, security, and wireless technologies. Students also learn to design, configure, and troubleshoot complex networks.
The CCNA 200-301 Training and Certification Course is the most basic networking course that any individual can do who has a keen intention to learn networking fundamentals from close look.  In the same vein, Craw Security – an accredited training partner of CISCO, offers this primetime CISCO CCNA 200-301 Training in India through the most elaborative methodology so that every average mind learner can also understand the fundamentals of networking.
This is an advanced course of CCNA 300-401 Training and Certification imparted under world-class training mentors having several years of quality experience in delivering the same category of training to learners who wish to upgrade their current knowledge of the networking domain with the help of this proactive piece of training.  As a result, Craw Security proposes its best faculty members to deliver this course so that they can get their wishful results in their current or future organizations.
CISCO CCNP Security 350-701
The CCNP 350-701 Training and Certification Course establishes the base for a viewer looking out to strengthen one's networking skills by diving deep into the world of CISCO Network Security.  In addition, the courses cover almost everything that one requires to know related to network security, cloud security, content security, endpoint protection and detection, secure network access, and visibility and enforcement. In this regard, one will surely have the opportunity to make a career specializing in the network security domain and the capability to specialize in any number of particular regions and technologies.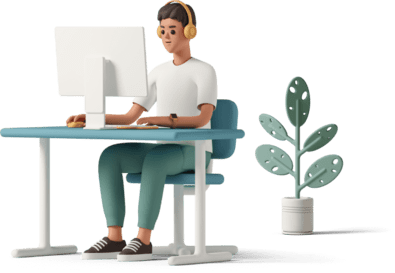 Why Choose CISCO Networking Courses?
Choosing the right networking course from a verified source could be a game-changer aspect for a networking professional willing to change one's career in the right domain with an effective strategy.  In this regard, selecting CISCO Networking Courses could be very beneficial for someone willing to start an outstanding career in the networking domain, and as Craw Security is an accredited training partner of CISCO Systems, a learner will assuredly benefit once a learner gets the CISCO Certification by a vast pool of job opportunities in the market.
Benefits of CISCO Networking Courses
CISCO has successfully created a benchmark of quality in providing networking courses to all the candidates; hence, attaining a CISCO Networking certification will work eminently for a candidate.
Get all the comprehensive knowledge of primetime networking courses from the best networking institute in India – Craw Security, which is also an accredited learning partner of CISCO.
Carry out your daily official chores with utmost confidence by assessing vital networking skills that will undoubtedly assist you in performing real-time problem-solving scenarios.
Obtain a CISCO Certificate, which is genuinely valid in almost every minor to major enterprise all over the world.
The salary slab that one would withdraw after attaining these internationally recognized CISCO Networking Courses is something between the range of USD 109,000 to 179,000 annually in the US.
It is surveyed that certified professionals get around 20% salary hikes in organizations in comparison to non-certified personnel in the same organization.
Enhance your value among enterprises in comparison to the non-certificate holder in several organizations.
Show your knowledge power and earn a different potential with CISCO Certifications by demonstrating your strengthen information quotient, skills, and knowledge within the organization.
Who can take up EC-Council Training?
The varied job designations that can take up CISCO Networking Courses as a chosen career are as follows:
Networking Professionals
System Administrators
Security Analysts
Security Engineers
Network Engineers
Solution Architects
Network Architects
Data Center Architects
Help Desk Technicians
IT Managers
Security Consultants
CIOs
Aspiring IT Networking Professionals
Professionals who want to gain knowledge of the CISCO network and design infrastructure
Professionals looking to clear their respective CISCO Certification exams
EC-Council Certification Courses from Craw Security

We offer customized VILT (Virtual Instructor-Led Training) sessions at your convenient hours to provide effortless training.

One can also opt for the prerecorded video sessions available at any point of time from any particular location.

Hire a preferred trainer at your work premises at your chosen time slots and train your employees with full efficiency.
Upcoming EC-council Training Batches
Join our Latest Upcoming Batches in EC-council Courses
EC-Council Certification Courses from Craw
We are the EC-Council Accredited Training Center to deliver its information security courses at pretty much-discounted prices. An extensive case of EC-Council certification courses dispersed across several levels and niches in cyber security. The training instructors at Craw Security are highly certified and duly qualified in training varied learning methodologies for interested learners. Be one step ahead of your non-certifed counterparts with the esteemed EC-Council certification.
Our Students Are Our Strength
See What They Say About Us
Craw cyber security provided best faculty.I enrolled for ethical Hacking course and i found it very helpful. Great experience. They provide a lot of content and focus on practical knowledge. The faculty is best. I would like to thank Craw Security for such a amazing learning experience.

A very good institute to do cyber security course because the trainers are very experienced and also Fahad sir who is always ready to help us. Learning Tools and environment is very good to study and staff is also very polite, I really enjoyed doing cyber security course from here and now I have very good skills in cyber security. Thanks Craw Security.

Lucifer Nation
Google review
Very nice and good place to do and learn courses like coding, cyber forensics, cyber security, white hat and many more.. I am a student here. Staff is so helpful. Teachers are helpful. If you don't understand any topic, extra classes and class recordings are provided to you. Loved this place

Amanjeet Singh
Google review
This institute delivers good knowledge to the students. You should must enrol the course, if you want to get into cybersecurity domain. I enrolled for CEHv12 Certification course. I would also like to thank my counsellor Sakshi Ma'am, who helped me a lot throughout my entire course curriculum. Thank you Craw Security
Anubhav Verma
Google review
Great place to learn skills and gaining knowledge in the field of Digital Forensic and Cyber Security. I highly recommend to all students who completed graduation or Diploma in the field of cyber security and looking for a place to gain practical knowledge or skills, visit once at Craw Security.

best place to learn cyber security. I completed my ethical hacking training From craw security. staff is excellent to super supportive Am lucky so i invested my money at craw security.

Arpita Kumar
Google review
It was a great experience to learn from Craw Security Institute. The course and content of Cyber security and Its 12 Domains was excellent. It will really help me in day to day life.

Himanshu Singh
Google review
I have been associated with this institute for a while and am impressed with the focus shown on training and students careers here and management curriculum is a great to start a career in cyber security. I had a great experience

Krishna Chaithanya
Google review
I'm a student from Bangalore. Who was seeking for an carrier in cyber security, craw helped me to reach higher potential and personally I met a coordinator named 'Preety' helped me to go through the journey and she was there along the way to success. I thank craw and my coordinator for supporting me all the way .

A very good institute to do cyber security course because the trainers are very experienced and also Mohit sir who is always ready to help us. Learning Tools and environment is very good to study and staff is also very polite, I really enjoyed doing cyber security course from here and now I have very good skills in cyber security. Thanks Craw Security.

Best place to learn about cyber security, and all teachers are supportive & talking about counsellor Harpareet mam way of talking is excellent she manage all the requirements which i need for learning.

Pankaj Singh Bisht
Google review
I'm doing CEH from craw security. This is best institute to learn cyber security. Teachers and staff (especially Damini Mam) are very friendly, supportive and always happy to help you. Each topics are explained from basics to advance. I recommend this for beginners who wants to go in cyber security field.

I have joined craw security for cyber security course and i must say this the best institute ever for doing courses. Linux course is also amazing the way teacher took classes is also amazing. If we have any doubt sir always clear our doubts.

Frequently Asked Questions
About CISCO Networking Course in Delhi