Offensive Security PEN-210 and OSWP Certification
July 2, 2022
2023-03-12 17:32
Offensive Security PEN-210 and OSWP Certification
Book a Trial Demo Class
Training Available 24*7 Call at +91 9513805401
What will you learn in the PEN-210 and the OSWP Certification?
Offensive Security Wireless Attacks or the PEN-210 generally train the students in the skills required to scrutinize and safeguard wireless devices.  It is a foundational course alongside PEN-200 that would highly give an advantage to those candidates who would like to have extra skills in network security. In this valuable PEN-210 and the OSWP Certification, students will understand the process of tracking vulnerabilities in 802.11 networks and execute fully arranged attacks.  Moreover, every student would understand the process of setting up a home-based lab to exercise the tricks and tactics learned through this primetime course.
After successfully completing this most-wanted course in the market followed by an exam, one will be notified with a proper Offensive Security Wireless Professional (OSWP) certification. At Craw Security – the authorized learning partner of Offensive Security, a dedicated learner will be exposed to several technologies and fundamentals of PEN-210 that will nicely complement them in their future job and provide a hefty amount of salary.
OSCP PEN-210 Course Content
Module 01 : IEEE 802.11
Module 02 : Wireless Networks
Module 03 : Wi-Fi Encryption
Module 04 : Linux Wireless Tools, Drivers, and Stacks
Module 05 : Wireshark Essentials
Module 06 : Frames and Network Interaction
Module 07 : Aircrack-ng Essentials
Module 08 : Cracking Authentication Hashes
Module 09 : Attacking WPS Networks
Module 10 : Rogue Access Points
Module 11 : Attacking WPA Enterprise
Module 12 : Attacking Captive Portals
Module 13 : Bettercap Essentials
Module 14 : Kismet Essentials
Module 15 : Determining Chipsets and Drivers
Module 16 : Manual Network Connections
OSCP PEN-210 Our Course Advisor
➤  A learner will be capable to track down presently existing encryptions and vulnerabilities in 802.11 networks.
➤  One would also be able to dodge network security restrictions & threats and capable of recovering the encryption keys in usage.
Choose Your Preferred Learning Mode

We offer customized VILT (Virtual Instructor-Led Training) sessions at your convenient hours to provide effortless training.

One can also opt for the prerecorded video sessions available at any point of time from any particular location.

Hire a preferred trainer at your work premises at your chosen time slots and train your employees with full efficiency.
PEN-210 Course Description
All the learners are necessarily needed to have:
➤  Good knowledge of TCP/IP and the OSI model as well as familiarity with Linux.
➤  A modern laptop or desktop that can boot and run Kali Linux.
➤  Specific Hardware is needed to fulfill course exercises.
Who should do Offensive Security PEN-210 and the OSWP Certification?
This course is designed for information security professionals who need to understand wireless penetration testing. This comprises:
➤  Security professionals and enthusiasts
➤  Network administrators
Craw Security's Students Awarded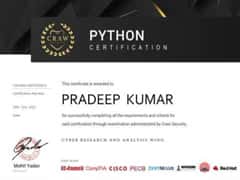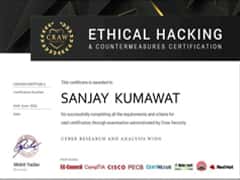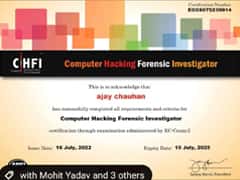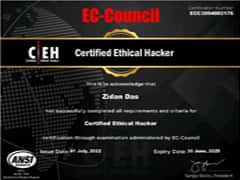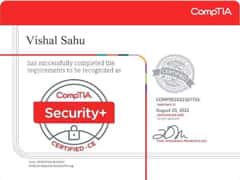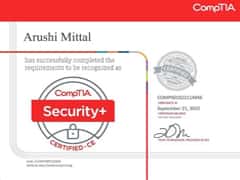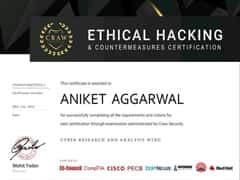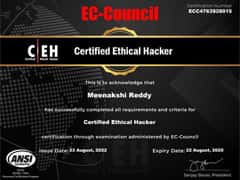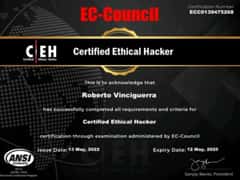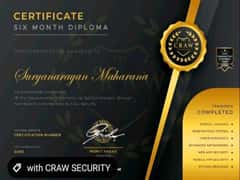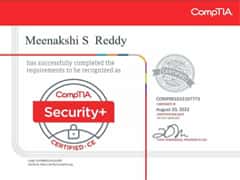 Related Cyber Security Course
What People Are Saying About Craw Security






OSCP PEN-210 Frequently Asked Questions
Does the PEN-210 course have any recommended hardware?
Just to have a brief overview of the listing of compatible hardware, please refer to the list below:
Recommended Wireless Network Routers
NETGEAR AC1000 (R6080)
Linksys WiFi 5 Router Dual-Band AC1200 (E5400)
Recommended Wireless Cards
Usually, numerous access points can also be utilized for doing the various course exercises although some variations may occur.  In this regard, your wireless card must be injection-capable so it is highly recommended to refer to the Aircrack-ng wiki to verify the compatibility quotient.
What are the prerequisites for the PEN-210 course?
One has to own a dedicated wireless Access Point and a wireless card that supports traffic injection to do this significantly curtailed PEN-210 Course by Offensive Security.  This course on Offensive Security Wireless Attacks is pretty much different from the other courses offered by Offensive Security.  Since Craw Security is the authorized learning partner of Offensive Security, we recommend that you should ask some prominent questions about the same at +91-9513805401to our highly knowledgeable educational counselors.
How long is the PEN-210 course?
The PEN-210 self-paced instructional course videos are something around 3 to 5 hours long.  However, the students have reported an average of 20 hours of lab exercises.
Moreover, at Craw Security – the authorized learning partner of Offensive Security, one can have instructor-led live interactive classes under the guidance of a certified trainer with almost 10+ years of industry experience in professional teaching.
What are the reporting requirements?
The sole report that one is required for PEN-210 and the OSWP Certification is the corresponding exam report, where one is needed to submit the retrieved wireless network keys, exam proof files, and the steps that you have taken to obtain them.  Moreover, we are recommending you make notes while you are learning through our classified instructors at Craw Security's experienced trainers and mentors.
The PEN-210 and the OSWP Certification course will certainly help to congeal the info and make it pretty easier to retrieve whenever you require a reminder of the steps that you need to take while attacking wireless networks.
How can I get access to the PEN-210 course?
You just need to call on +91-9513805401 – the 24X7 hotline mobile number of Craw Security – the authorized learning partner of Offensive Security and talk to one of our expert educational counselors.  In this regard, our expert educational counselors will guide you through every step of the enrollment process in this genuine PEN-210 and the OSWP Certification Course.
When can I take the new exam?
For the sake of the new exam of Offensive Security, it has already been released and one can schedule the corresponding PEN-210 and the OSWP Certification Course exam page in your Training Library account.
Moreover, you can take guidance from the highly educated educational counselors of Craw Cyber Security Institute – the officially acclaimed authorized learning partner of Offensive Security.
List of Companies you can get placements in
| Company Name | Contact Person | E- Mail | Contact Number | Course Name |
| --- | --- | --- | --- | --- |
| Deep Logictech India Pvt Ltd | Nidhi | hr4@deeplogictech.com | +011-45453628 | Ethical Hacker |
| British Telecom | Binit Rai | binit.rai@bt.com | +91-7595920106 | Cyber Security Professional |
| Fastandfurious Consulting | Niharika Sharma | hr2@fastandfuriousconsulting.com | +91-9990291119 | Networking |
| Parahit Technologies Ltd. | Pooja Thakur | ptlhr@parahittech.com | +91-9149292929 | Technical Support Engineer(CCNA) |
| Trigent Software Limited | Hafsaa Sait | hafsaa_m@trigent.com | +91-9886970024 | L1 Technical Support Engineer |
| Shriv ComMedia Solutions Pvt. Ltd. | Aarti Singh | aarti@commediait.com | +91-9910967277 | Software Developer |
| HCL Technology | Anamika | hr@evisions.co.in | +91 9811722023 | Network Administration, Security |
| BreachLock | BreachLock | hello@breachlock.com | +1 917-779-0009 | Penetration Tester with Python Development |
| Right Step Consulting | Right Step Consulting | resume@rightstepconsulting.com | +0120-429 1013 | Network Administrator |
| ACE IT Solutions | ACE IT Solutions | Info@aceits.net | +646-558-5575 | Junior Cyber Security Analyst |
| Limpidstone Technology Pvt. Ltd | Manisha Saini | info@limpidstone.com | +91 7840060051 | CEH |
| Indian Institute of Management and Development | IMMD Placement | info@iimdindia.com | +020 - 6500 1155 | L 1 Engineer |
| Indian Institute of Management and Development | IMMD Placement | career@vsure.in | +91 9354061269 | Network Administrator |
| Indian Institute of Management and Development | IMMD Placement | career@vsure.in | +91 9354061269 | L 2 Engineer |
| Indian Institute of Management and Development | IMMD Placement | career@vsure.in | +91 9354061269 | Accounts Executive |
| Three D Integrated Solutions Ltd | Uma Verma | uma.verma@threeds.com | +91 874507070 | Certified Ethical Hacker (CEH v11) |
| IARM Information Security Pvt Ltd | Sridhar | sridhar@iarminfo.com | +91 9361906659 | C|EH v11 |
| IARM Information Security Pvt Ltd | Sridhar | sridhar@iarminfo.com | +91 9361906659 | SOC Analyst |
| LINC Education Services | Avani Raghuvansi | avani@linceducation.com | +91 7045577921 | Cyber Security |
| Mekdam Technical Services | Abdul Saiyad Khan | a.syed@mekdamholding.com | +91 9908403117 | Scada Security |
| Precise Testing Solution Pvt Ltd | Sonali Sharma | hr@precisetestingsolution.com | 0120 - 45555590 | EC-Council |
| RDX | Navisite Pvt Ltd | Naveen Kumar | nkumar@rdx.com | +91 7411602488 | Sr. Consultant |
| Aujas Technology Pvt Ltd | Pankaj Badera | pankaj.badera@aujas.com | +91 7696506250 | Sr. Consultant |
| Tetra Information Services Pvt. Ltd. | Mitali | mitali@tetrain.com | +91 7024125214 | Linux |
| Orbit India | Pragati Choudhary | hr.orbit@orbitindia.net | 011 - 49141500 | CCNA |
| Percoyo Pvt Ltd | Dorai Raj | hr@percoyo.com | +91 8660333455 | Stack Developer |
| AAITPro | Kartik Beemsingh | kartib@aaitpro.com | +91 9789905286 | CCNA |
| Experis | Nidhi | nidhi.sharma@in.experis.com | +91 9810182383 | SAP |
| Seek Your Job | Kumara | cv@seekyourjob.com | +91 9443455374 | Web Development |
| Art Kart | Anil Pakhare | art.kart00@gmail.com | +91 9082452620 | Android |
| Ideas2it | Dhanasekar | dhanasekar@ideas2it.com | +91 8681059189 | Software Testing |