Join us and Get 100% job Guarantee
Learn 1 Year Diploma Course in Cyber Security Training in Delhi
1 Year Diploma Course in Cyber Security Training in Delhi, its Includes Ethical Hacking, Penetration Testing, Cyber Forensics, Advanced Networking, Web Application Security, Mobile Security, and Python Programming
Created by : Craw Cyber Security
Course Include: Training & Certificate
Accreditation with : Craw Cyber Security
Book a FREE Trial Class
Training Available 24*7 Call at +91 9513805401
Join 1 Year Diploma Course in Cyber Security Training in Delhi
1 Year Diploma Course in Cyber Security Training in Delhi after 12th Specialization by Craw Cyber Security is a new 1-year cyber security diploma course after 10th and 12th with a 100% job guarantee. In advanced diploma in Cyber Security and cybersecurity diploma, We have specially designed this course for students who want to excel in a career in cybersecurity diploma in Delhi. In this, we tend to cover the 12 most industry demanded focussed areas considering international industry-oriented courses making an exclusive pack of one combo. We have been in the industry for a long time and have experienced faculty who impart theoretical knowledge with practical hands-on experience. Our one-year advanced diploma in cybersecurity course in cybersecurity will give you a chance to make a great career in the field of cybersecurity. This is the best diploma in cybersecurity after the 10th and 12th Classes.
What will You Learn in 1 Year Diploma Course in Cyber Security Training in Delhi
Content for Best 1 Year Diploma Course in Cyber Security Training in Delhi
| Name | Testimonial | Review |
| --- | --- | --- |
| Kirti Mittal | Best place for Ethical hacking training very professional staff I taken online classes best experience guys try once you will love it thank to . | |
| Charles Peterson | I based in Canada took online training for CEH V11 Ethical hacking from this Institute. I am truly happy to choose this Institute and also want to appreciate this institute qualified trainers best management. | |
| Romonia Peterson | Best Institute in Delhi that provides the best Ethical hacking Course. I learnt many skills from here under the guidance of Sidharth Sir who have been very helpul and supportive. | |
| Natasha | Best training for CEH Ethical hacking. I learned a lot of practical knowledge in Ethical hacking , worth for money totally satisfied with training. Highly recommended to others students. | |
Frequently Asked Questions
About 1 Year Diploma Course in Cyber Security Training in Delhi- Information Security Diploma Course in Delhi
What is Diploma in Cyber Security?
Diploma in Cyber Security
 (DCS) is 6 months training and 
diploma
 program conducted both as a full-time regular program and also online program, based on eligibility of the student. This training & 
diploma
 program would lead to employment opportunities in the 
cyber security
 function of various industries & sectors.
What qualifications do I need for cybersecurity?
If you're interested in a cyber security career, one of the following degree subjects will help you along the career path:
IT.
Cyber security.
Computer science.
Forensic computing.
Network engineering.
Networks and security.
Mathematics, physics or other STEM subjects.
Is cyber security course difficult?
A) Learning
Cybersecurity

Well, the answer simply is no. ... You can never truly know how hard Cybersecurity is unless you make a concerted effort to understand the area. A simple internet search will do you no good. You will require a higher level of dedication and effort.
How long is cyber security training?
Bachelor's degrees in
Cyber Security take
 3 or 4 years in most countries. Master's 
courses
 in 
Cyber Security take
 between 1-2 years to complete. PhD programmes in 
Cyber Security
 last 3-5 years. Some only 
take
 1 or 2 years, but they are less common.
Can I learn cyber security on my own?
Can
 I teach myself 
Cyber Security
? 
Cybersecurity
 like any other discipline 
can
 be self taught. Now that we have 
the
 internet and so many online resources, you 
can learn
 almost anything without 
the
 need to go through traditional forms of education e.g. College/University.
Can you get a job with just a cyber security certificate?
A great option for many is a
certification
, and the perfect industry to enter with a 
certification
 is 
cybersecurity
. A 
cybersecurity certificate
 is also a good option for those who 
work
 in the IT field, as a way to expand 
career
 goals and even 
get
 a promotion.
Where do I start to learn cyber security?
The 5 Main Ways You Can Start Learning Cybersecurity + Resources
Formal Education (College or Technical Institutions)
I.T. Certifications.
Online Learning Platforms.
Books.
Boot Camps (In Person or Online)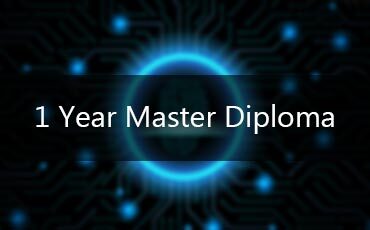 Register Now Before Registration Closed
& Grab 1 Year Master Diploma Course Benefits
Information Security Master Diploma Course