Advance Networking Course in Delhi [Updated] 2023
October 8, 2022
2023-02-05 18:10
Advance Networking Course in Delhi [Updated] 2023
Basic Networking Course in Delhi | Networking Course with Certification
Network Security is needed to protect the data collected through data packets. The Advance Networking Course for Beginners can help you to become one of those certified network professionals.
Download Craw Academy Application
Book a Trial Demo Class
Training Available 24*7 Call at +91 9513805401
What will you Learn in Basic Networking Course in Delhi
But how do you ensure that the data you have secured still can't be compromised via your network? To do that, you need the support of network security professionals. They can tell you if there's a need for more enhancement in security measures. However, if you want to do those things by yourself, you can do it by becoming one of the network professionals. The Advance Networking Course for Beginners can help you to become one of those certified network professionals. This course teaches you how to use your skills on devices, labs, and server racks. However, you'll need to contact a reputed institute that could offer you this course. For that, you can rely on Craw Security. They have been offering the Advance Networking Course in Delhi to network security students for a long time.
The network allows sharing of information on large-area coverage, which also creates issues for organizations to deal with online attackers that try to snatch data from the network connecting people. The Advance Networking Course in Delhi is one of the most popular courses that offer the concept covering the fundamentals of network security, including the methods and techniques used with the latest technologies & tools. With Craw Security, you'll know how far the adversary can go to hack your network to get confidential information about your organization out of your network. The Best Networking Course for Beginners is offered to several students with the caliber to know about the security level of the networks. Craw Security has been offering information security courses to students for a long time. What are you waiting for? Contact Now!
Basic Networking Course Content
Module 01: Computer Networking
Module 02: Introduction To Networking
Module 03: Ipv4 And Ipv6
Module 04: Subnet Mask, CIDR, And Subnetting
Module 05: VLSM, Wild Card, Summarization
Module 06: OSI Model
Module 07: TCP/IP Model
Module 08: Network Devices, Cabling, Packet Tracer
Module 09: ARP and ICMP
Module 10: Packet Flow
Module 11: Routing – Static And Dynamic
Module 12: Static Routing – Next Hop Ip And Exit Interface
Module 13: Dynamic – RIP
Module 14: EIGRP
Module 15: OSPF
Module 16: Redistribution
Module 17: Remote Services ( Telnet And SSH )
Module 18: DHCP
Module 19: ACL
Module 20: Switching
Module 21: L2 Protocols – CDP, VLAN, STP, DTP, VTP
Module 22: Ether-Channel
Module 23: Port Security
Basic Networking Our Course Advisor
Several institutes are already offering networking courses in Delhi. However, who knows if they think about the students residing outside Delhi or not? Well, better than working over such an issue, you can go for one of the most reliable institutes offering this course, even outside Delhi Craw Security Institute. When Craw Security started its journey in the cybersecurity or information security field, it already started thinking about the reach of such skills and knowledge. Since then, it has started offering courses online too. Now that you know that Craw Security also offers Networking Course Online to Networking aspirants, you should just get in contact with Craw Security and join the course now.
Choose Your Preferred Learning Mode

We offer customized VILT (Virtual Instructor-Led Training) sessions at your convenient hours to provide effortless training.

One can also opt for the prerecorded video sessions available at any point of time from any particular location.

Hire a preferred trainer at your work premises at your chosen time slots and train your employees with full efficiency.
Basic Networking Course Description
Networking Course with Certification
Well, suppose that you have completed the course. However, to apply for a job related to networking, you need evidence to prove that you have experience handling network security and the tools to enhance security measures.
Craw Security offers Networking Course with Certification to empower your skills and achievements. Whether you go to a company that has just started its business or an already established firm that is running business internationally, you can apply for networking designations. This certificate is offered under the guidance of professional trainers with the latest tools and techniques. So, ready to get to the next level of networking.
Advanced Networking Course Syllabus
Well, as you know that any subject that is based on a concept is constant and changes perceptions many times, you can assume that this course will make changes, too, from time to time. Craw Security offers the Advance Networking Course Syllabus that contains information on the use of the latest tools and methodologies. It introduces the students to the latest concepts and skillset around the subject matter. Craw Security offers this course at two locations in Delhi: Laxmi Nagar and Saket, respectively. Get ready for the preparation of the network security examination for all. What are you waiting for? Contact Now!
4 kinds of Networking Categories define different concepts. Those kinds are – LAN (Local Area Network), PAN (Personal Area Network), MAN (Metropolitan Area Network), and WAN (Wide Area Network).
Why join Advance Networking Course from Craw Cyber Security Institute?
Craw Security has been offering Advance Networking Courses for a long time in Delhi to several students and has become a large network of educational institutes. Besides this course, Craw Security also offers information security courses to the aspirants. Moreover, it also focuses on the forward concepts: Hands-on live practice on the latest devices, A practical approach to practice in the latest labs, hands-on experience on the latest networking server racks, and dedicated virtual 24Х7 lab access.
Craw Security's Students Awarded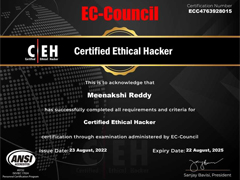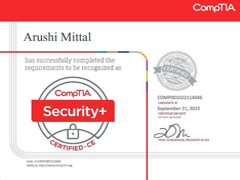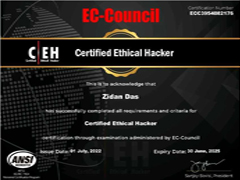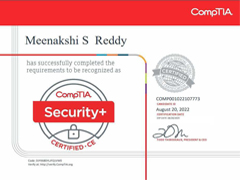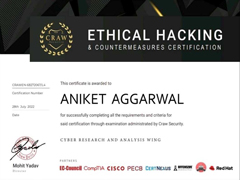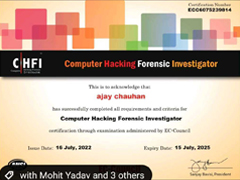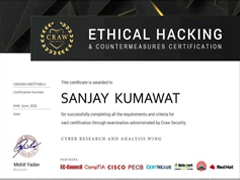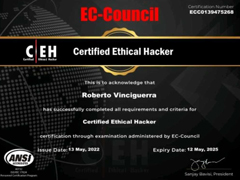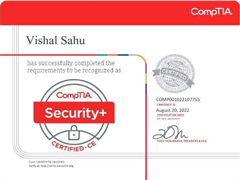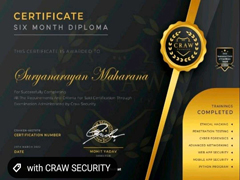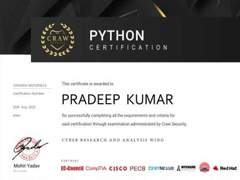 Who should join the Basic Networking Course?
Everybody who wants to learn networking security skills from professional trainers can opt for this course. Moreover, If you want to start your networking journey from any other IT field, this is the opportunity awaiting your initiative. If you want to learn the concepts with in-depth explanations, you can sign up for the course by contacting Craw Security. What are you waiting for? Contact Now!
Related Cyber Security Course
What People Are Saying About Craw Security






Basic Networking Frequently Asked Questions
What is the advance course of networking?
All the fundamentals of networking associated with the concerning Advance Networking Course in Delhi describing the prime factors of networking essentials. One can sincerely conduct the Advance Networking Course in Delhi interactive live classroom sessions from the most experienced and skilled teaching faculties possessing 10+ years of experience of fundamental training associated with Advance Networking Course through Craw Cyber Security Institute.
Which is the best course for networking?
Top best networking course in Delhi are mentioned below:

•  Basic Networking Course in Delhi from Craw Security
•  Cisco DevNet Associate.
•  Cisco CCIE Security.
•  Cisco CCIE Enterprise Infrastructure.
•  Checkpoint CCSA.
•  Checkpoint CCSE.
•  Palo Alto Networks (PCNSE)
•  Certified Penetration Testing Professional (CPENT)
•  AWS Solutions Architect Associate.
How do I start a networking course?
You can certainly start a decent career in the Networking genre by the following means:

•  You may select Computer Networking as a specialization in the Post-Graduate or PG Diploma Course after successful completion of your graduation in the preferred streamline.
•  You can also do some vendor provided courses like Basic Networking Course in Delhi from Craw Security, CCNA Certification from CISCO, etc.
What are the 4 types of networks?
The main four Types of Networking specializations are as follows:

•  LAN (Local Area Network)
•  PAN (Personal Area Network)
•  MAN (Metropolitan Area Network)
•  WAN (Wide Area Network)
Where can I study networking?
You may easily start your study sessions of networking class via the following institutes:

•  Basic Networking Course in Delhi from Craw Security.
•  CCNA Certifications from Cisco.
•  Network Bulls
•  Simplilearn
• Udemy
Is networking a good career?
Since there is a vast demand of Networking Associates, Networking Executives, Networking Engineers, in the IT organizations, an aspirant can forecast oneself what is the future of networking.
Yes, learning networking fundamentals is a good choice as the genre of networking is sincerely in demand, as per the study conducted by an independent organization IT Career Finder, the network administrators job is taken a dedicated spot in Top 10 positions.
Is networking a good career in India?
Yes, it is globally recognized that networking professionals has left a massive impact on the IT industry. India, on the other hand, is not away from this impact as our country is one of the fastest growing IT industry in the world. Thus, joining a networking league is certainly a good career choice in India for the coming future.
Is coding required for networking?
The dedicated coding skills is highly required and recommended for networking but it also depends on the knowledge of the concerning network engineer as the one possess the needful information about the coding languages or not. A qualified network engineer always possesses a decent knowledge associated with the programming languages such as Python, Java, C++, etc.
Is computer network hard?
The thing totaly depends upon the learning capabilities of a candidate who is learning the basic fundamentals associated with the Basic Networking Course in Delhi. However, we can say that the Networking falls under the mid-category of hard courses as it falls behind Science and Engineering streamlines while comes far tougher than the courses associated with the Arts and Humanities streams.