Best Information Security Course 6 Months Diploma Training in Delhi
June 14, 2021
2023-03-06 10:14
Best Information Security Course 6 Months Diploma Training in Delhi
Learn Information Security 6 Month Diploma Course in Delhi
Download Craw Academy Application
Learn from the Best 6 Months Diploma in Information Security Course in Delhi which comprises all the fundamentals of Cyber Security, Penetration Testing, Forensics, Advanced Networking, Web Application Security, Mobile Security, and Python Programming as a bundle of resources which you can get in a single shot of education program. This splendid Introduction to Information Security Course will give you an in-depth analyzed curriculum and an entire overview of the Security Awareness Training through a unique platform.
Cyber Forensics : 10th Mar 23
Ethical Hacking: 16th Mar 23
Cyber Forensics : 18th Mar 23
Book a FREE Trial Class
Training Available 24*7 Call at +91 9513805401
Introduction to Information Security Course
Learn the Best 6 Months Diploma in Information Security Course in Delhi by Craw Cyber Security Institution at the Saket and Laxmi Nagar branches in NCT of Delhi. This specialized Cyber Security Awareness Training comes with the benefit of a "100% Job Guarantee".
In addition, we have dedicatedly developed and designed this Information Security Training course for the people who want to excel in the distinguished field of cyber security for a promising career. In completing this, we tend to cover the most industry demanded focused areas considering international industry-oriented courses making an exclusive pack of one combo.
The mesmerizing institutes of Craw Cyber Security also offer some of the Best Information Security Courses that possess the most crucial Information Security Certification Training Courses in Delhi NCR.
Information Security Course Syllabus
Most importantly, we have erected the curriculum duly associated with Information Security Syllabus with the help and dialogue process with the best-in-class Cyber Security professionals all over the world. In fact, the exposure to practical learning is very high and you will get a huge amount of time for practicing using Live projects and real-time simulations to make you an expert in the field of cyber security. Cybersecurity is becoming the most crucial field in various IT organizations and just because of this, there is an abundance of jobs and other varied freelancing opportunities erupted in this sector. Therefore, every understudy will have a good chance of landing in a suitable position related to the Information Security Course.
A pretty eminent networking certification credential by the EC-Council to propose primetime networking fundamental education to all interested learners wishing to build a fantastic career in the domain of networking administration.  However, this Certified Network Defender (CND) certification allows a basic individual to thrive in the field of network administration right from the basic level by describing every minute detail to them in particular.
With the world-class network engineering trainers at Craw Security, one can opt for this mesmerizing Certified Network Defender course without any hesitation, as they will provide you with the best networking knowledge as per the latest trends and technologies running in the market.


Mobile Application Security
The prime objective of this CSCU (Certified Secure Computer User) Training Program from the house of EC-Council itself is to offer learning aspirants the required information and skillset to enhance the security posture of their digital assets.
At Craw Security, a learner will grab a globally recognized interactive cyber security environment where they can learn and thrive in the fundamentals of several computer and network security threats such as identity theft, credit card fraud, online banking phishing scams, virus and backdoors, emails hoaxes, sex offenders lurking online, loss of confidential information, hacking attacks and social engineering.

This is an advanced level course for the working cyber security professionals willing to indulge in threat intelligence work portfolios after having a thorough understanding of the regular cyber security domains.  In addition, if you keep an analytical mind and critical thinking is like an undefined part of yourself, then you have come to the right spot to become a Certified Threat Intelligence Analyst by taking this EC-Council CTIA certification after undergoing the training part of this mesmerizing course by expert training instructors at Craw Security world-class facilities at Saket and Laxmi Nagar in New Delhi. After obtaining the EC-Council CTIA Certification, you will gain the credential of calling yourself a certified threat intelligence analyst by which you will be at the forefront of your organization's cybersecurity ecosystem, maintaining 360-degree surveillance on current and anticipated/unanticipated cyber threats.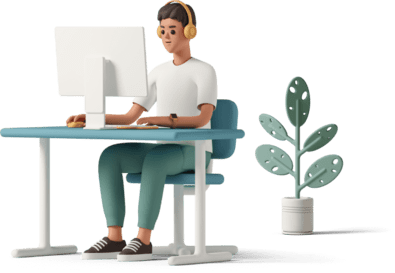 Best Information Security Courses
With the help of our genuine and authentic curriculum duly curtailed to give long-lasting study experience of the field, our students always grab the most exciting job opportunities in the most wanted IT organizations of the market. Furthermore, the highly decorated institutions of Craw Security also deliver an online version of the Information Security Course as Information Security Course Online that delivers the curriculum through magnificent prerecorded videos format that one can have access throughout the lifetime.
Information Security Certification Training Courses
Through the high-end state-of-the-art infrastructure in town at both the branches of Saket and Laxmi Nagar, Craw Cyber Security Institution provides its utmost quality and dedication via its value-added services carrying the Best Information Security Courses.
We have been in the industry for a long time and hence, we provide the students with the most experienced and the best teaching faculties in town who impart theoretical Introduction to Information Security Course knowledge with practical hands-on experience.
Our authentic and the Best 6 Months Diploma in Information Security Course in Delhi will highly provide the students a chance to choose a shinier career ahead in the varied domains of Information Security Training.
Who can take up EC-Council Training?
Distinguished Computer Science Professionals.
Numerous interested IT Professionals.
Employees of various IT organizations.
Corporates, Chief Information Officer, Chief Information Security Officer, and Chief Financial Officer.
National Security Advisors.
Entrepreneurs,
Any other personnel who want to switch to this magnificent industry of Cyber Security have a lot of potential in the current and future times, etc.
6 Month Diploma in Cyber Security

We offer customized VILT (Virtual Instructor-Led Training) sessions at your convenient hours to provide effortless training.

One can also opt for the prerecorded video sessions available at any point of time from any particular location.

Hire a preferred trainer at your work premises at your chosen time slots and train your employees with full efficiency.
Upcoming Diploma Training Batches
Join our Latest Upcoming Diploma Batches
Craw Security offers a 6–month diploma in Cyber Security, covering the fundamentals of cyber security, ethical hacking, web application security, malware analysis, digital forensics, and more. Hands–on experience in deploying and managing security solutions is included, making it ideal for aspiring security professionals.
Our Students Are Our Strength
See What They Say About Us
Craw cyber security provided best faculty.I enrolled for ethical Hacking course and i found it very helpful. Great experience. They provide a lot of content and focus on practical knowledge. The faculty is best. I would like to thank Craw Security for such a amazing learning experience.

A very good institute to do cyber security course because the trainers are very experienced and also Fahad sir who is always ready to help us. Learning Tools and environment is very good to study and staff is also very polite, I really enjoyed doing cyber security course from here and now I have very good skills in cyber security. Thanks Craw Security.

Lucifer Nation
Google review
Very nice and good place to do and learn courses like coding, cyber forensics, cyber security, white hat and many more.. I am a student here. Staff is so helpful. Teachers are helpful. If you don't understand any topic, extra classes and class recordings are provided to you. Loved this place

Amanjeet Singh
Google review
This institute delivers good knowledge to the students. You should must enrol the course, if you want to get into cybersecurity domain. I enrolled for CEHv12 Certification course. I would also like to thank my counsellor Sakshi Ma'am, who helped me a lot throughout my entire course curriculum. Thank you Craw Security
Anubhav Verma
Google review
Great place to learn skills and gaining knowledge in the field of Digital Forensic and Cyber Security. I highly recommend to all students who completed graduation or Diploma in the field of cyber security and looking for a place to gain practical knowledge or skills, visit once at Craw Security.

best place to learn cyber security. I completed my ethical hacking training From craw security. staff is excellent to super supportive Am lucky so i invested my money at craw security.

Arpita Kumar
Google review
It was a great experience to learn from Craw Security Institute. The course and content of Cyber security and Its 12 Domains was excellent. It will really help me in day to day life.

Himanshu Singh
Google review
I have been associated with this institute for a while and am impressed with the focus shown on training and students careers here and management curriculum is a great to start a career in cyber security. I had a great experience

Krishna Chaithanya
Google review
I'm a student from Bangalore. Who was seeking for an carrier in cyber security, craw helped me to reach higher potential and personally I met a coordinator named 'Preety' helped me to go through the journey and she was there along the way to success. I thank craw and my coordinator for supporting me all the way .

A very good institute to do cyber security course because the trainers are very experienced and also Mohit sir who is always ready to help us. Learning Tools and environment is very good to study and staff is also very polite, I really enjoyed doing cyber security course from here and now I have very good skills in cyber security. Thanks Craw Security.

Best place to learn about cyber security, and all teachers are supportive & talking about counsellor Harpareet mam way of talking is excellent she manage all the requirements which i need for learning.

Pankaj Singh Bisht
Google review
I'm doing CEH from craw security. This is best institute to learn cyber security. Teachers and staff (especially Damini Mam) are very friendly, supportive and always happy to help you. Each topics are explained from basics to advance. I recommend this for beginners who wants to go in cyber security field.

I have joined craw security for cyber security course and i must say this the best institute ever for doing courses. Linux course is also amazing the way teacher took classes is also amazing. If we have any doubt sir always clear our doubts.

Frequently Asked Questions