Best Information Security Course 6 Months Diploma Training in Delhi
June 14, 2021
2022-01-19 19:05
Best Information Security Course 6 Months Diploma Training in Delhi
Learn Information Security 6 Month Diploma Course in Delhi
6 Month Diploma in Information Security Course, its Includes Basics of Cyber Security, Penetration Testing, Forensics, Advanced Networking, Web Application Security, Mobile Security, and Python Programming
Created by : Craw Cyber Security
Course Include: Training & Certificate
Accreditation with : Craw Cyber Security
What will you Learn in 6 Month Diploma in Information Security Course
Content for Best 6 Month Diploma in Information Security
Self-paced Online Learning
Learn Online 6 Month Diploma Course
Information Security Diploma Training Course
Content for Best 6 Month Diploma in Information Security
Learn 6 Month Diploma in Information Security in Delhi Specialization by Craw Cyber Security is a new Six-month diploma cybersecurity course with a 100% job guarantee. We have especially designed this Information Security Diploma course for students who want to excel in a career in cyber security. In this, we tend to cover the most industry demanded focused areas considering international industry-oriented courses making an exclusive pack of one combo. The exposure of practical learning is very high and you will get a huge amount of time for practicing using Live projects and real-time simulations to make you an expert in the field of Cyber security. Cybersecurity has become one of the most required fields in IT and with this, the sector is booming with jobs. We have been in the industry for a long time and have experienced faculty who impart theoretical knowledge with practical hands-on experience. Our Expert diploma course in cybersecurity will give you a chance to make a great career in the field of cyber security.















Frequently Asked Questions
About 6 Month Diploma Training and Certification – Information Security Diploma Course in Delhi
What is a certificate in information security?
This certificate provides participants with practical techniques for protecting the security of an organization's information assets and resources and increases their depth of knowledge and skills to administer and secure their organization's information systems and networks.
What is Information Security course?
Cyber Security is a specialized field in Information Technology (IT) which is regarded as a substream in Computer Science. Cyber Security courses aims to equip students with the knowledge and skills required to defend the computer operating systems, networks and data from cyber-attacks.
What are the 3 principles of information security?
The fundamental principles (tenets) of information security are confidentiality, integrity, and availability. Every element of an information security program (and every security control put in place by an entity) should be designed to achieve one or more of these principles.
What is Diploma in Information Security?
Designed for those with a vested interest in the constantly growing and changing field of cyber security, Diploma in IT Security programs often emphasize topics like general information technology, network security, computer scripting and programming, and data management.
Can I get an IT job with just a certification?
If not having a degree has held you back from pursuing a career in technology, you should know that most tech positions simply require proof that you can do the job, through certifications and prior experience. Hiring managers don't weed out potential job candidates because they don't have undergraduate degrees.
What are the three types of security?
There are three primary areas or classifications of security controls. These include management security, operational security, and physical security controls
How much does an IT certification cost?
IT certifications vary greatly in price from 15,000 to 20,000.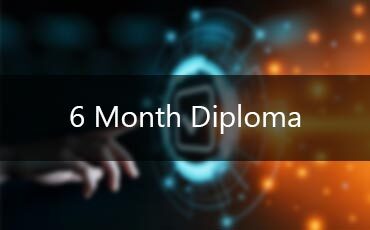 Register Now Before Registration Closed
& Grab 6 Month Diploma Course Benefits