Ethical Hacking Training in Delhi | Hacking Course
January 29, 2021
2022-10-10 18:05
Ethical Hacking Training in Delhi | Hacking Course
Ethical Hacking Training in Delhi
Several institutes are offering ethical hacking courses in Delhi. However, those who don't have a single clue about what hacking is can join Ethical Hacking Training for Beginners with a 100% Job Guarantee training environment. Several courses are available in the sector that you can join for better concept clearance. However, you need professionals to introduce you to the latest techniques and tools you will use in the future for better hacking experiences. Mainly, the main focus of some institutes is on completing the concepts asap. But will that do for you? No, right? Completing and grasping the concepts are different aspects of the subject matter. So, choose what should be chosen. 
Created by : Craw Cyber Security
Course Include: Training & Certificate
Accreditation with : CRAW Security
Book a FREE Trial Class
Training Available 24*7 Call at +91 9513805401
Ethical Hacking Training Near Me
The fundamental of Ethical Hacking Training is prepared to guide the hacking aspirants with the best Ethical Hacking Training in Delhi NCR for hacking practices ethically under lawful activities under the supervision of professionals. However, you need to know where you could get this course. Right? For that, you can contact Craw Cyber Security, which has its reach at two locations: Saket and Laxmi Nagar.
Currently, Craw Security is trying to offer more informational courses for ethical hacking students. It has made its place on the list of the Top-Notch Ethical Hacking Training Institute in Delhi NCR. Also, it is offered in two modes 1-Year and 6-Months Diploma Courses.
Well, not only that. If you're residing out of Delhi and you really want to learn such skills, you can go for Ethical Hacking Training Online which is to offer this course to out of own aspirants. Ethical Hacking Training Online will be a great opportunity for aspirants to learn some great skills with the latest hacking tools. This Ethical Hacking Training is to prepare students for a better career path to get a respectful designation at a reputed company.
Ethical Hacking Training in India
India has become more advanced in these few years. Moreover, Ethical Hacking Training Online became one of the most popular courses these days. Why and how? For that, you can get in contact with Craw Security and learn from the basics to the advance of Ethical Hacking under the guidance of professionals.
Why choose Craw Security for that? That's because Craw Security Institute has been offering ethical hacking courses in the cybersecurity industry for a long time. Moreover, it came in contact with different organizations from various sectors.
So, learning about the cyber security difficulties for each industry got easy to understand. You'll get the best learning environment with the latest and advanced technologies under one roof. What are you waiting for? Enroll, Now!
More Courses From Information Diploma:
Content for Best Ethical Hacking Course in Delhi | Certified Ethical Hacker
Latest Student Reviews (Cyber Security Course)
| Name | Testimonial | Review |
| --- | --- | --- |
| Kirti Mittal | Best place for Ethical hacking training very professional staff I taken online classes best experience guys try once you will love it thank to . | |
| Charles Peterson | I based in Canada took online training for CEH V11 Ethical hacking from this Institute. I am truly happy to choose this Institute and also want to appreciate this institute qualified trainers best management. | |
| Romonia Peterson | Best Institute in Delhi that provides the best Ethical hacking Course. I learnt many skills from here under the guidance of Sidharth Sir who have been very helpul and supportive. | |
| Natasha | Best training for CEH Ethical hacking. I learned a lot of practical knowledge in Ethical hacking , worth for money totally satisfied with training. Highly recommended to others students. | |
Frequently Asked Questions
About Eccouncil CEH v11 Training and Certification – Ethical Hacking Coure in Delhi
Which ethical hacking course is best?
The genuine ethical hacking training for beginners provided by the high-end institution of Craw Cyber Security in the proximity of Delhi NCR is the best you can get in the background of ethical hacking training.
What qualifications do I need to become an ethical hacker?
Craw Security provides a genuine Ethical Hacking Certification in Delhi NCR with basic eligibility criteria of a 12th-passed certificate from a recognized board from anywhere in the world.
Can I directly learn ethical hacking?
Yes, you may directly learn the ethical hacking fundamentals, however, you will feel some difficulties in understanding some programming codes and Linux commands.  As a matter of fact, we will suggest you do a full-fledged 1 Year Diploma in Cyber Security Course from Craw Cyber Security Institution that will make you a genuine information security professional.
How long does it take to train to be an ethical hacker?
One can learn the fundamental concepts of ethical hacking training within 40 hours of online training or nearly 1 month of practical classroom training under the guidance of an experienced training faculty member by the majestic institutions of Craw Cyber Security at Saket and Laxmi Nagar branches.
What is ethical hacker salary?
According to GlassDoor – an independent salary account website, the average monthly salary of an ethical hacker tends to be ₹49,920/-.
What are the 3 types of hackers?
The prominent classification of 3 types of hackers are mentioned below:
White Hat Hackers
Black Hat Hackers
Grey Hat Hackers
Is Python necessary for ethical hacking?
Yes, learning a decent programming language like Python Programming Language is pretty necessary for learning the distinguished fundamental concepts of ethical hacking training since it carries a lot of coding practice among the course curriculum.
What code do hackers use?
It requires a long chain of coding programming skills to maintain various functionalities of ethical hacking and a professional ethical hacker learns a heap of codes to perform multiple tasks in one's daily official chores related to one's job responsibilities.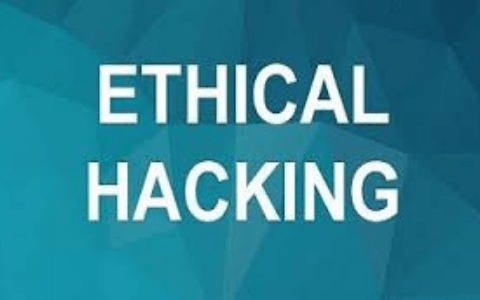 Register Now Before Registration Closed
& Grab Ethical Hacking Course Benefits
Ethical Hacking Training Course