Penetration Testing Information Security Course in Delhi
October 8, 2022
2023-02-11 11:19
Penetration Testing Information Security Course in Delhi
Learn Advanced Penetration Testing Course Training in Delhi
Download Craw Academy Application
Well, a penetration testing course is customized to offer students one of the best career options so they can get to know the world of cybersecurity and the IT sector. 
Book a Trial Demo Class
Training Available 24*7 Call at +91 9513805401
What will you learn in the Advanced Penetration Testing Course?
The Advanced Penetration Testing Course will help professional trainers to help beginners in learning the concept of penetration with the theories and practical written and explained briefly. Penetration Testing Course for Beginners is a course offered at two locations in Delhi NCR (Laxmi Nagar and Saket). Well, the practitioners that can professionally train an aspirant for penetration testing are available at Craw Security Institute to offer the best-dedicated knowledge.
Moreover, suppose you want to get job letters from high-end companies. In that case, you can apply for a Penetration Testing Certification which is accepted in many MNCs working in the IT and Non-IT sectors. The Advanced Penetration Testing Course will introduce the students to testing for possible vulnerabilities, threats, and loopholes in devices, software, network, and security measures. With this certification, they'll be able to apply for the designation of certified professional security analyst. What are you waiting for? Get in contact with Craw Security Institute.
Advanced Penetration Testing Course Content
Module 01: Introduction
Module 02: In-Depth Scanning
Module 03: Exploitation
Module 04: Command Line Fun
Module 05: Getting Comfortable with Kali Linux
Module 06: Bash Scripting
Module 07: Practical Tools
Module 08: Active Information Gathering
Module 09: Passive Information Gathering
Module 10: Introduction to Buffer Overflows
Module 11: Buffer Overflows
Module 12: Fixing Exploits
Module 13: Locating Public Exploits
Module 14: Antivirus Evasion
Module 15: File Transfers
Module 16: Windows Privilege Escalation
Module 17: Linux Privilege Escalation
Module 18: Password Attacks
Module 19: Port Redirection and Tunneling
Module 20: Active Directory Attacks
Module 21: Power Shell Empire
Module 22: Trying Harder: The Labs
Module 23: Penetration Test Breakdown
Advanced Penetration Testing Our Course Advisor
Best Penetration Testing Full Course
If we tell you about the students' choice, several students have the slightest idea of penetration testing or pentesting. However, there will be several people who don't know the meaning and the need for such skills.  The Penetration Testing Course for Beginners is one of the best career path guides. This course contains – penetration testing and methodologies, exploitation, bypass security, and advanced security techniques and tools. The best penetration testing full course is offered by Craw Security to several students in Delhi NCR, and there's an exciting offer that will amaze the students. Advanced Penetration Testing is a dedicated course for students who don't need to be worried about the clearance of the subject and the syllabus anymore. The Penetration Testing Course for Beginners is stuffed with the concept's fundamental and practical methods practiced by pentesters. However, the question is, where could you get this amazing Advanced Penetration Testing Course Training in Delhi? For that, you can rely on Craw Security Institute, which has been offering online security courses to aspirants for a long time.
That offer is that most students who don't reside in Delhi could get to learn such skills while living outside Delhi. The best penetration testing course online is offered to students to get professional security analysts' support while learning the skills of penetration testing with the latest techniques and tools. What are you waiting for? Contact Craw Security Now!
Choose Your Preferred Learning Mode

We offer customized VILT (Virtual Instructor-Led Training) sessions at your convenient hours to provide effortless training.

One can also opt for the prerecorded video sessions available at any point of time from any particular location.

Hire a preferred trainer at your work premises at your chosen time slots and train your employees with full efficiency.
Advanced Penetration Testing Course Highlights
Craw Security's Students Awarded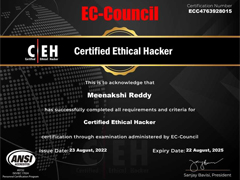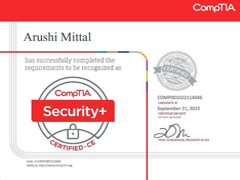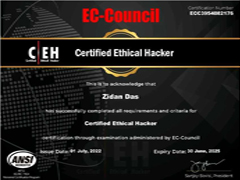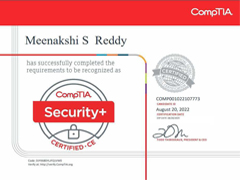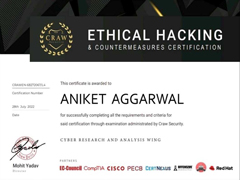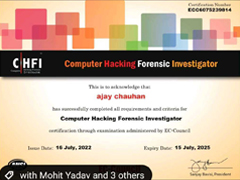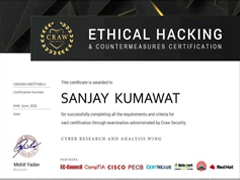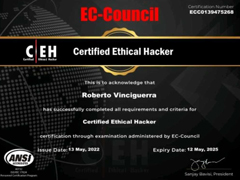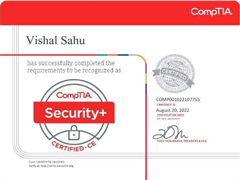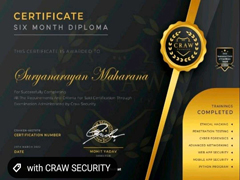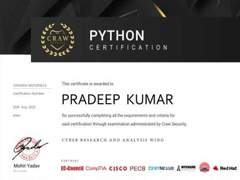 Related Cyber Security Course
What People Are Saying About Craw Security






Advanced Penetration Testing Frequently Asked Questions
What is pentesting course?
The invaluable Penetration Testing Course is a training and certification course that delivers the required information for extracting vulnerabilities, threats, and loopholes in varied IT infrastructures of a target organization.  For example, Craw Security has all the necessary training staff and the relevant classroom as well as lab facilities to impart quality pentesting training among students.
What is the best penetration testing course?
The most authentic Penetration Testing Course for Beginners by the super faculty members of Craw Cyber Security Institute is the best you can get to learn the Advanced Penetration Testing training in the vicinity of Delhi.
Where can I learn penetration testing?
You may learn the distinguished fundamentals of the Penetration Testing Course in Delhi from Craw Security's experienced trainers and mentors having more than 10 years of industry experience.  You will be able to take the offline batches at Saket and Laxmi Nagar branches of Craw Security at the available upcoming batches you may enquire on +91-9513805401 through our highly knowledgeable educational counselors
What qualifications do you need to be a penetration tester?
If a person is willing to start a decent penetration testing course from the very grass-root level, you may initiate it by possessing the following qualifications:
Good knowledge of Networking fundamentals.
Hands-on practice on varied operating systems such as Linux, Windows, etc.
Good knowledge of coding skills or programming languages like Python, C, C++, Java, PHP, etc.
Is penetration testing hard to learn?
Since it possesses long chains of coding commands to extract distinguished vulnerabilities, threats, and loopholes in numerous IT infrastructures of a target organization, it is indeed a tough course to learn.  However, by doing a continuous practice of the fundamental factors you may learn in the Penetration Testing Course in Delhi from Craw Security, you will surely learn this course in a pretty easy manner.
Where do I start with Pentesting?
You can grab the introduction to penetesting fundamentals concepts within the upcoming batches of Penetration Testing Course for Beginners at Craw Security's Saket and Laxmi Nagar educational branches imparting quality cyber security training.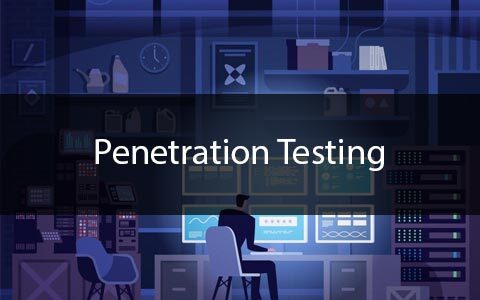 Advanced Penetration Testing
** Limited seats available**
Call Now +91 951 380 5401