AccessData FTK
December 28, 2021
2022-03-06 10:33
AccessData FTK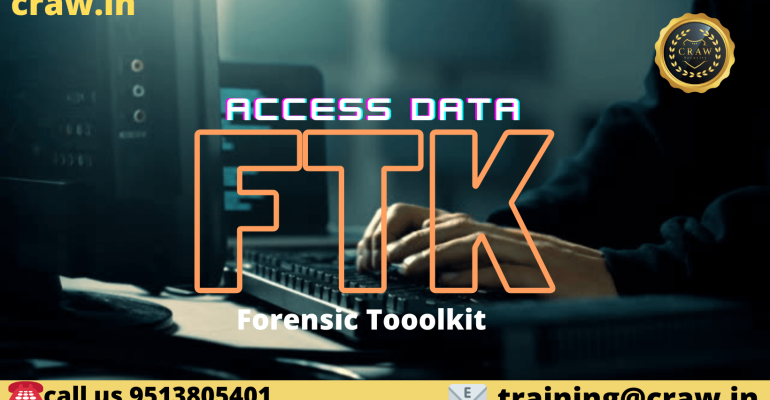 AccessData FTK
AccessData FTK
➜ AccessData FTK
AccessData  FTK is a wholesome package toolkit that allows best-in-class forensics services like investigation or law proceedings and gives you the command to have superior forensics solutions in your possession.  AccessData Forensic Toolkit (AccessData  FDA) has given industry-oriented solutions to many organizations such as corporate and law firms, government portals, and other law enforcement agencies with a clientele of more than 1 lakh satisfied customers for continuous three decades as it provides quick results with better connectivity and genuine as well as authentic insights.
➜ Forensic Toolkit
Forensic Toolkit (FTK) is defined to be a computer application that gives the user, likely to be a forensic scientist, investigator, or law enforcement professional, the power to overcome any difficulty that hinders the way of a digital forensic expert.  You will definitely need not worry after having Forensic Toolkit FTK in your IT system as it is the finest product that the forensics industry has.  It is designed and developed by AccessData which is also very famous for Forensic Science Solutions.
➜ AD Enterprise
AccessData  Enterprise or Ad Enterprise is a strong, and responsible investigation solution specially designed for pace, better facilities to a good extent.  It is exclusively designed for deep computer forensic inspections considering the capability of broad search options meant for both static as well as unstable databases.
AD Enterprise tends to permit quick studying and analysis of prime volatile data elements across machines and across time by disseminating the information in terabytes which helps to complete the job in hours instead of days.  i.e. It supports the processing workload to be done at pace.
➜ AD Lab
AccessData  Lab or Ad Lab is a wide range of investigation and data handling engines. This is a single software that channelizes all the investigation procedures into a single streamline which verifies having minimum errors after the due investigation.  AD Lab can give you the fastest processing available in the current market state with genuine and quick results.
➜ AD eDiscovery
AD eDiscovery is the forensic toolkit of AccessData that gives prime support to the complete end-to-end e-discovery process to any mid-size to large organization.  It helps varied agencies to minimize different types of risks, confirms cooperation among one another, and enhances proficiency in response.  It is a unique, completely unified source for forensically-led software that search, gather, process, and finalize the complete legal review.
Summation Software is the sole and initial all-inclusive web-based legal solution provider software that comprises compliance legitimate maintenance of the databases.  It functions as a multiple task performer such as data procession, initial case evaluation & organizing, transcript management, image intake, and final response in a single go in spite of installing multiple forensic software.
➜ Quin-C
AccessData Quin-C is a digital investigation software that is powered by AccessData FTK technology.  Generally, large databases that tend to develop in size, variety, and complexity, compiled with basic means.  It is a strong, fast, and user-friendly tool that is intended to handle the most complex researches but in renovated approach in a better way for broad response with limited issues.
AccessData Quin-C software is that simple that a researcher can come up with a case and can go with the result of the investigation within minutes.  It is the future of the forensic toolkit that can handle an investigation lab of any size empowering their working culture with the latest technology.  It gives pace in data process and analysis providing a fully customized UI interface for better research in the minimum time possible in a more accurate way.
➜ Mobile Phone Examiner (MPE+)
We are living in a world full of technology-led devices such as mobile phones, smartphones, laptops, tablets, and many paving a way towards the online or digital world's accessibility.  Law enforcement agencies are directly involved in everyone's social media access or personal device access to perform varied sorts of investigations.  Hence, agencies are adapting newer tools with the latest technology to operate the various cases related to these mobile devices in their investigation process.
AccessData Mobile Phone Examiner (MPE+) has the capability to give genuine and authentic results to someone who is looking for a better, fast-paced, powerful but pocket-friendly software that can track all the forensic investigations in the minimum possible time slot.