Cloud Security Training and Certification
December 22, 2022
2022-12-22 16:59
Cloud Security Training and Certification

Cloud Security Training and Certification
Gain the skills and knowledge to protect your organization from cyber threats with our Cloud Security Training and Certification program. Our comprehensive training covers the latest security technologies and best practices to help you stay ahead of the ever–evolving cyber landscape. Get certified and become an expert in cloud security.
AWS Associate : 24th Dec 22
AWS Security : 26th Dec 22
AWS Associate : 28th Dec 22
Book a FREE Trial Class
Training Available 24*7 Call at +91 9513805401
Cloud security refers to the measures and controls that organizations put in place to protect their cloud-based systems, data, and infrastructure from unauthorized access, use, disclosure, disruption, modification, or destruction.  It involves the protection of data that is stored in the cloud, as well as the protection of the cloud infrastructure itself.
In addition to this, many minor to major enterprises are genuinely using cloud security training and certification to tackle all the relevant stuff that they possess of their clientele in the shape of datasets that cannot afford to get into the wrong hands.  In this regard, some standard measures that organizations use to ensure cloud security include:
Encryption: Encrypting data both in transit and at rest helps protect it from unauthorized access.
Identity and access management: Organizations can use tools such as single sign-on (SSO) and multi-factor authentication (MFA) to control who has access to what resources in the cloud.
Network security: Firewalls and virtual private networks (VPNs) can be used to protect the organization's data and infrastructure from external threats.
Compliance: Organizations must ensure that their cloud-based systems and processes meet regulatory and compliance requirements, such as the GDPR or HIPAA.
Security monitoring and incident response: Organizations should have processes in place to monitor for security threats and respond quickly and effectively if an incident occurs.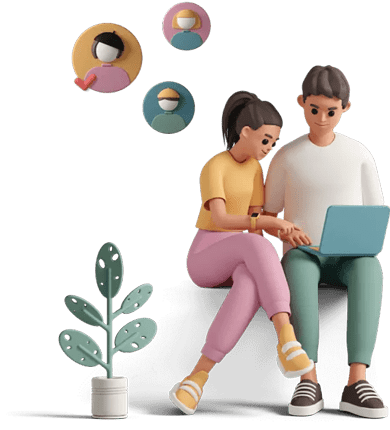 Cloud Security Certification
In this world full of highly qualified black hat hackers, it should be our foremost duty to secure our proper digital assets through our highly knowledgeable cloud security experts that are duly trained under strict circumstances by a primetime cloud security training institute offering world-class cloud security certifications.  In addition, there are several cloud security certifications available that can help professionals demonstrate their knowledge and skills in securing cloud environments.
Some of the most popular Cloud Security AWS Certifications include the following:
A world-class Cloud Security AWS Associate Course to empower basic cyber security professionals into the cloud associate experts to utilize their skills ahead in real-world scenarios. In addition, this primetime cloud security course is widely fit for a basic person having a standard overview of the basic skills.


AWS Certified Security – Specialty
This AWS Security certification is offered by Amazon Web Services (AWS) and is geared towards professionals who want to demonstrate their knowledge of securing AWS environments in the genre of cloud security courses. Moreover, this cloud security course is highly recommended for cloud associates having at least 3 to 4 years of authenticated experience in a reputed organization channelizing varied cloud servers efficiently.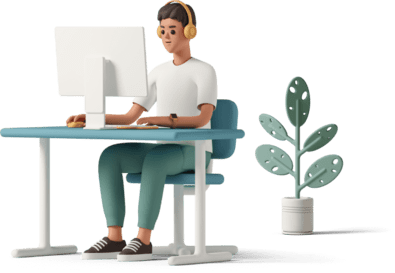 In a world full of cyberattacks and cybercrimes on every second organization and big institution of the world, cloud security services play a pivotal role in securing the datasets of an organization that are pretty crucial and vital for an organization that cannot afford to fall into the seize of a black hat hacker.  Cloud security is an important consideration for any organization that uses cloud-based systems, as it helps protect sensitive data and critical infrastructure from cyber threats.
As a general rule, cloud security services are a set of tools, technologies, and practices that are designed to protect data, applications, and infrastructure in the cloud.  These services can be provided by the cloud provider or by a third-party vendor.
Overall, we can say that cloud security is the most vital service that one should adopt, whose organization is keenly working on varied cloud servers.  In this regard, many cloud security companies provide world-class cloud security services through the hands of their highly experienced, skilled, and qualified penetration testers, that can nicely track down every single vulnerability in the cloud IT infrastructure.
Benefits of Cloud Security Certification Training
Increased knowledge and understanding of cloud security: By obtaining a certification, you will gain a deeper understanding of the best practices and technologies used to secure cloud environments.
Enhanced credibility and professionalism: Holding a cloud security certification demonstrates to employers and clients that you have a strong foundation in cloud security and are committed to staying up-to-date with the latest developments in the field.
Better job prospects: As more and more organizations adopt cloud technologies, there is a growing demand for professionals with cloud security expertise.  Having a certification can make you a more competitive job candidate and may lead to better job opportunities and higher salaries.
Improved ability to protect sensitive data: By understanding the different threats and vulnerabilities that can affect cloud environments, you will be better equipped to protect sensitive data and ensure compliance with industry regulations.
Who can take up CompTIA Training?
The most designations that can nicely adopt and learn cloud security certification training are:
Security Architects
Security Engineers
Security Consultants
Cloud Computing Professionals
Cloud Infrastructure Architects
Enterprise Architects
Network Engineers
IT Administrators
System Engineers
Technical Support Engineers
Cloud Security Courses from Craw Security

We offer customized VILT (Virtual Instructor-Led Training) sessions at your convenient hours to provide effortless training.

One can also opt for the prerecorded video sessions available at any point of time from any particular location.

Hire a preferred trainer at your work premises at your chosen time slots and train your employees with full efficiency.
Upcoming Cloud Security Training Batches
Join our Latest Upcoming Batches
Cloud Security Courses from Craw
Best Mentorship Facilitated by Highly Trained and Skilled Instructors having 10+ years of experience. Many world-class cloud security experts duly verify both Soft and Hard Copies of Study Material. Batches can be curtailed as per the choice of the learners. Several Cloud Security Practice Test papers to assist learners in understanding their level with actual certification exams.
Our Students Are Our Strength
See What They Say About Us
Craw cyber security provided best faculty.I enrolled for ethical Hacking course and i found it very helpful. Great experience. They provide a lot of content and focus on practical knowledge. The faculty is best. I would like to thank Craw Security for such a amazing learning experience.

A very good institute to do cyber security course because the trainers are very experienced and also Fahad sir who is always ready to help us. Learning Tools and environment is very good to study and staff is also very polite, I really enjoyed doing cyber security course from here and now I have very good skills in cyber security. Thanks Craw Security.

Lucifer Nation
Google review
Very nice and good place to do and learn courses like coding, cyber forensics, cyber security, white hat and many more.. I am a student here. Staff is so helpful. Teachers are helpful. If you don't understand any topic, extra classes and class recordings are provided to you. Loved this place

Amanjeet Singh
Google review
This institute delivers good knowledge to the students. You should must enrol the course, if you want to get into cybersecurity domain. I enrolled for CEHv12 Certification course. I would also like to thank my counsellor Sakshi Ma'am, who helped me a lot throughout my entire course curriculum. Thank you Craw Security
Anubhav Verma
Google review
Great place to learn skills and gaining knowledge in the field of Digital Forensic and Cyber Security. I highly recommend to all students who completed graduation or Diploma in the field of cyber security and looking for a place to gain practical knowledge or skills, visit once at Craw Security.

best place to learn cyber security. I completed my ethical hacking training From craw security. staff is excellent to super supportive Am lucky so i invested my money at craw security.

Arpita Kumar
Google review
It was a great experience to learn from Craw Security Institute. The course and content of Cyber security and Its 12 Domains was excellent. It will really help me in day to day life.

Himanshu Singh
Google review
I have been associated with this institute for a while and am impressed with the focus shown on training and students careers here and management curriculum is a great to start a career in cyber security. I had a great experience

Krishna Chaithanya
Google review
I'm a student from Bangalore. Who was seeking for an carrier in cyber security, craw helped me to reach higher potential and personally I met a coordinator named 'Preety' helped me to go through the journey and she was there along the way to success. I thank craw and my coordinator for supporting me all the way .

A very good institute to do cyber security course because the trainers are very experienced and also Mohit sir who is always ready to help us. Learning Tools and environment is very good to study and staff is also very polite, I really enjoyed doing cyber security course from here and now I have very good skills in cyber security. Thanks Craw Security.

Best place to learn about cyber security, and all teachers are supportive & talking about counsellor Harpareet mam way of talking is excellent she manage all the requirements which i need for learning.

Pankaj Singh Bisht
Google review
I'm doing CEH from craw security. This is best institute to learn cyber security. Teachers and staff (especially Damini Mam) are very friendly, supportive and always happy to help you. Each topics are explained from basics to advance. I recommend this for beginners who wants to go in cyber security field.

I have joined craw security for cyber security course and i must say this the best institute ever for doing courses. Linux course is also amazing the way teacher took classes is also amazing. If we have any doubt sir always clear our doubts.

Frequently Asked Questions
About Cloud Security Training and Certification