Upcoming Cyber Security Summer Training Course
May 20, 2021
2021-07-20 13:08
Upcoming Cyber Security Summer Training Course
Our Summer Training Upcoming Batches
DELHI | LAXMI NAGAR | NOIDA | GURUGRAM | KERALA | BANGALORE
1st Floor, Plot no. 4, Lane no. 2, Kehar Singh Estate Westend Marg, Behind Saket Metro Station Saidulajab New Delhi – 110030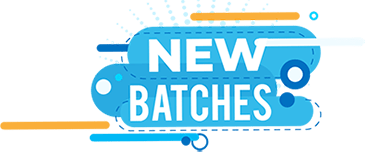 Join Our Online Live Classes and Get Certified
Join Our Cyber Security and Information Security Course to Become Expert
What you'll learn
The Purpose of the Certified Ethical Hacker(CEH V11) course is to :
Establish and govern minimum standards for credentialing professional information security specialists in ethical hacking measures.
Inform the public that credentialed individuals meet or exceed the minimum standards.
Reinforce ethical hacking as a unique and self-regulating profession.
The Certified Ethical Hacker (CEH v11 Training)program is the most desired information security training program any information security professional will ever want to be in.
Therefore, to master the hacking technologies, you will need to become one, but an ethical one! The accredited course provides advanced hacking tools and techniques used by hackers and information security professionals alike to break into an organization. As we put it.
Complete Ethical hacking certification course in Delhi or Online mode.