Top 10 XDR Security Solutions in India | XDR (Extended Detection & Response)
June 27, 2023
2023-07-09 16:06
Top 10 XDR Security Solutions in India | XDR (Extended Detection & Response)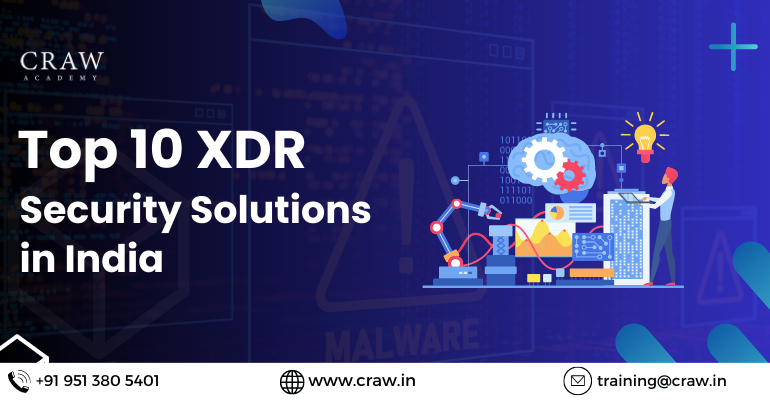 Top 10 XDR Security Solutions in India | XDR (Extended Detection & Response)
Extended detection and response (XDR) have become a popular strategy among cybersecurity providers in recent years to combine their numerous offerings or products into one complete safety service.
With the simplicity of integration and support provided by just one company, that all-inclusive strategy can provide users with the consolation of thorough cybersecurity defenses.  Nevertheless, XDR can signify being locked into companies and compromising for inferior products.  Your own security requirements and level of employee satisfaction will determine whether you select a standalone solution or put together a full one yourself.
Administrators may centrally handle and view security solutions for hybrid environments regardless of the current security stack. These consist of managed detection and response (MDR), endpoint detection and response (EDR), and network detection and response (NDR).
This article will discuss the Top 10 XDR  Security Solutions in India, along with important specifications and selection criteria.
Top XDR Security Solutions
CrowdStrike Falcon: Best for Incident Response
Sheild XDR by Craw Security
Palo Alto Networks Cortex XDR: Best for Advanced Security Teams
Cynet 360: Best for Honeypot Capabilities
Trend Micro Vision One
Microsoft 365 Defender: Best for Windows Environments
SentinelOne Singularity XDR: Best for Customer Support
Cybereason: Best for Attack Lifecycle Management
Cisco SecureX: Best for Cisco Customers
Mandiant Advantage: Best for Startups
Top XDR Software Recommendations
1. Crowdstrike Falcon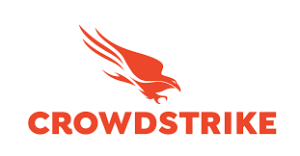 Best for Incident Response
CrowdStrike and its primary product line Falcon have transformed the cybersecurity market in less than ten years.  Analysts predict that the threat intelligence and endpoint protection vendor will dominate the XDR industry.  Comprehensive antivirus, threat intelligence and threat hunting, firewall administration, EDR, and incident response are among the features and capabilities of Falcon software.  CrowdStrike provides a variety of tiered subscriptions and standalone licenses for specific solutions for businesses of all sizes.
Falcon has four distinct strategies.  Insight XDR is an optional component of the third plan, Falcon Elite.  The final strategy, called Falcon Complete, is an MDR solution provided by the security division of CrowdStrike.  Falcon-managed services are an excellent option for smaller security teams with constrained time.  However, in order to afford it, your company will require the budget.
*Key Highlights
Third-party partnerships with CrowdStrike's Technology Alliance partners.
An interactive graph that displays cross-domain attack patterns.
Behavioral analytics.
Pipeline integrations for CI/CD.
*Advantages
For smaller teams without a strong, dedicated security team, MDR solutions are beneficial.
Strong platform performance throughout.
*Disadvantages
Some users found it challenging to utilize and navigate the user interface.
All sizes of enterprises may find Falcon to be costly.
2.  Shield XDR by Craw Security

Best for Upgrading Security Protocols
ShieldXDR is an all-inclusive cybersecurity product that offers cutting-edge threat detection, response, and remediation capabilities across various endpoints, networks, and cloud environments.  It comes with full assurance by the leading cybersecurity training and VAPT Solutions Provider in India — Craw Security.  Working personnel can do several proactive works from it, including Threat Detection, Endpoint Visibility and Protection, Network Traffic Analysis, Cloud Environment Protection, Incident Response, and Automation, Centralized Management and Reporting, Integration with Security Ecosystem, and many more.
*Costing
One can have a 15 days trial to confirm and ensure seamless work proceedings in varied functionalities.  After the trial period, ShieldXDR comes in a very affordable and competitive package that you can get after having a word with its production team.  Call +91-9513805401 or mail info@craw.in.
*Key Highlights
World-class threat detection protocols.
It monitors network traffic to identify potential threats and anomalies
Great Endpoint Visibility and Protection.
ShieldXDR extends its threat detection and response capabilities to cloud environments.
*Advantages
Improved threat detection,
Centralized visibility,
Enhanced response and remediation,
Contextualized insights,
Reduced complexity and operational overhead, etc.
*Disadvantages
Integration challenges,
Data privacy and compliance considerations,
Not suitable for bulk and large organizations' data security.
3.  Palo Alto Networks Cortex XDR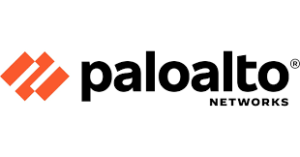 Best for Advanced Security Teams
Palo Alto provides Cortex XDR, the very first enhanced solution in the market, for extending infrastructure security.  Insights from endpoint, network, and cloud data are combined by Cortex XDR to minimize manual effort for administrators.  The threat hunting and information provided by PAN's Unit 42, behavioral evaluation based on ML, and simplified deployment are further noteworthy aspects.
*Costing
Potential clients might request a demo from Cortex XDR.  There are two of them: Pro and Prevent.  Keep in mind that Cortex XDR-controlled detection and response services, a supplementary option of the Pro plan, are the only way to access Unit 42 threat research.  Pricing for the Pro plan is available by endpoints or by TB of space.  For more pricing details, get in touch with the Palo Alto sales team.
*Key Highlights
Identification of problems, including credential attacks and insider threats.
Using incident scoring and alert categorization, teams can decide which problems to tackle first.
Root cause analysis skills that are automated.
Identification of malicious user issues using an identity threat detection and response module.
*Advantages
Offers threat analysis and intelligence via Unit 42, a group of consultants and researchers.
Designed to make enterprise security operations for networks, the cloud, endpoints, and external data simpler and more unified.
*Disadvantages
Specifically for teams with little expertise, learning and configuring could take some time.
Possibly on the pricey end.
No technology for deception.
4.  Cynet 360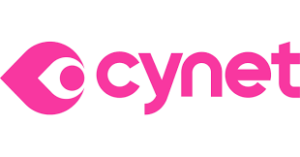 Best for Honeypot Capabilities
Cynet, one of the newest and smallest businesses on our list, has developed an amazing suite of products that comprises antivirus (AV), EDR, UEBA, incidence response, and network analysis.  The Cynet 360 framework is created by combining both of these technologies.  The Cynet 360 solutions comprise MDR, XDR, and response automation.  A centralized console for comprehensive visibility, pre-built and bespoke remediation, and network traffic analysis are further features.
*Costing
Potential clients can ask Cynet for a demo.  The site also offers qualified companies a trial period of 14 days for free.  For precise pricing details, get in touch with Cynet.
*Key Highlights
Using fake network connections, passwords, and data files to attract and detect threat actor activity.
Modern danger detection technology.
Dashboards and charts are useful for monitoring log data that have forensic elements.
Event correlation from various sources, such as networks, endpoints, and pre-configured dummies.
*Advantages
Customers are quite complimentary of the Cynet support staff.
Targeted for fewer security teams, with hosted 24X7 detection and reaction as an option.
*Disadvantages
Some consumers experienced problems navigating the user interface because they found it to be confusing or overwhelming.
5.  Trend Micro Vision One

Best for Security Integrations
Trend Micro, a pioneer in the XDR market, has provided professional and SaaS XDR solutions since 2019.  Servers, email systems, cloud atmospheres, and user IDs are all covered.  Reducing security data silos, Vision One creates an XDR data bank that gathers activity data, including metadata, logs, and telemetry.  Trend Micro clients comprise LogRhythm, Splunk, Azure Sentinel, and Palo Alto Cortex XSOAR for SIEM and SOAR integrations.
*Costing
A trial period of 30 days for free is offered by Vision One.  The credit, which may be utilized to provide XDR sensors and distribute resources inside a company's security surroundings, is its licensing unit.  Contact Trend Micro's sales staff will provide you with more specific pricing details.
*Key Highlights
Automated investigation for signs of compromise.
Automated remediation tools for resolving hazards and dynamic risk evaluations.
Including private business networks, containers, and internet subdomains in the attack surface discovery.
Concordance with threats from many security sources.
*Advantages
Compatibility with the Workload Security program from Trend Micro.
Combines operational technology (OT) and Internet of Things (IoT) sensors.
Control over the risk of attacks on the surface.
*Disadvantages
Some people want additional integrations with third parties.
6.  Microsoft 365 Defender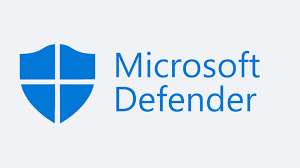 Best for Windows Environments
For businesses, Microsoft 365 Defender provides a cloud-native XDR solution.  Monitoring of all network elements and environments, priority warnings, and coordinated threat response are all features of Microsoft's XDR.  Microsoft's capacity to swiftly expand these features to current clients is a natural benefit because there is always an economic reason to combine with a security vendor.  Microsoft Sentinel and Defender for Cloud are integrated with 365 Defender for combined SIEM and XDR.
*Costing
Defender 365 is available for a free trial from Microsoft.  To learn more, speak with the sales staff.
*Key Highlights
Tips on email security.
For incident management and alert fields, a single interface.
Capability for automatic self-healing.
Features for threat hunting with flexible queries.
*Advantages
Connections to further Microsoft products.
Customers said the UI was easy to use.
*Disadvantages
Fewer network security features.
Learning and configuring it can be difficult.
Several customers have complained about the exorbitant prices.
7. SentinelOne Singularity XDR

Best for Customer Support
SentinelOne entered the endpoint protection market in 2013 and obtained $1.2 billion at its IPO last month.  A year ago, SentinelOne outperformed Trend Micro and Palo Alto in MITRE ATT&CK tests by detecting 100% of attack methods.  SentinelOne provides Singularity XDR for boosting SOC-level processes with complete network visibility.  A user-friendly automation ecosystem, improved SOAR capability, and machine speed containment are among the features.
*Costing
Singularity Core, Singularity Control, and Singularity Complete are the three plans available on SentinelOne's platform.  The most comprehensive feature set is provided by Complete, which also offers native EDR threat hunting and integrated data retention, which incorporates both native and Open XDR data.  Reach out to the sales team at SentinelOne to get a customized price for your company.
*Key Highlights
Role-based access control settings that can be customized.
Integration of MFA products.
Integration of Skylight data analytics to improve XDR data visibility.
Integration of MITRE ATT&CK.
*Advantages
Supports workloads for cloud-native containers.
Simple to use.
Excellent customer service.
*Disadvantages
Some clients desired more sophisticated reporting options.
Learning the management console could be difficult for inexperienced IT and security team members.
8.  Cybereason Cyber Defense Platform

Best for Attack Lifecycle Management
The Israeli intelligence establishment is where Cybereason's roots are, and despite being a very small team, it has made tremendous strides in the cybersecurity sector.  Cybereason has a variety of safety technologies that make up the Cybereason Defense Platform, which provides EDR-managed safety services, including managed detection and response (MDR) and network evaluations.  Cybereason provides automated controls and remediation and uses threat intelligence by connecting all endpoints and extending visibility across the network architecture.
*Costing
The four programs offered by Cybereason are Professional, Business, Enterprise, and Ultimate.  The Professional plan is intended for small to medium-sized businesses, while the Ultimate plan, which is the largest and most inclusive, is intended for businesses of all sizes.  Incident response and MDR are only included in the Ultimate plan without additional fees.  For a quote that is tailored to your company, get in touch with Cybereason's sales team.
*Key Highlights
Integrations with a wide range of security products, such as Okta, Fortinet, Palo Alto, and Check Point.
Charts that display the intensity and present condition of malicious operations (MalOps).
Whole attack narrative for each MalOp.
*Advantages
User-friendly interface.
Investigation of the threat lifecycle in depth.
Capabilities of MDR.
*Disadvantages
Support channels (such as email, phone, or live chat) are few because consumers must submit support requests through Cybereason's site.
9.  Cisco SecureX and Secure Endpoint

Best for Cisco Customers
Cisco offers SecureX as a solution geared for XDR.  Secure Endpoint and other Cisco Secure products, such as Network Analytics, are both integrated with SecureX.  XDR characteristics encompass sophisticated incident management, threat intelligence, automation, and low-code workflow creation in addition to conventional EDR capabilities.  Endpoint forensics and machine learning analysis are advantages of the Secure Endpoint solution.
*Costing
For companies that already utilize one or more Cisco Security solutions, SecureX is free.  To obtain specific SecureX pricing, contact Cisco today.  Cisco offers an easy-to-understand product demo on YouTube.
*Key Highlights
Developing a bespoke process with low-code and drag-and-drop features.
Playbooks that can be used in ITOps, NetOps, and SecOps scenarios.
Graphs show the connections between the many observable elements in threat analysis.
Snapshots of an investigation's time at a particular point.
*Advantages
Central visibility for any other Cisco Security products.
If you're already a Cisco Security customer, it's free.
*Disadvantages
Numerous clients wished for greater third-party integration possibilities.
For Cisco Security clients, SecureX is great, but it might not be the best.XDR for companies that use a variety of security products from different providers.
10.  Mandiant Advantage

Best for Startups
The Advantage platform for the XDR area is provided by Mandiant, which is now an element of Google.  The business enjoys a solid reputation for its incident response and contributions to the study of indicators of compromise (IOC).  A system called Advantage is used to automate security response teams.  The Automated Defense program triages warnings, scales SOC capabilities, and conducts precise investigations around-the-clock using data science and ML.
*Costing
Both a paid subscription and a free plan are offered by Mandiant Advantage.  The most comprehensive plan, Fusion, includes dark web surveillance and vulnerability research in addition to technologies like MITRE ATT&CK viewing that is added to the Security Operations plan.  For additional information on the costs of Mandiant's paid plans, get in touch with them.
*Key Highlights
Dark web surveillance.
Opinions on malware and dynamic hosts.
Data about potential threats.
OSINT indications for spotting potential threats that have been made public.
*Advantages
Provides a digital threat monitoring add-on that alerts users to problems like compromised passwords or personally identifiable information.
Free of charge.
*Disadvantages
If the remaining portion of the data is beyond a paywall, users with a free plan or the lower tier of a paid plan may encounter data silos or be unable to finish a threat investigation.
For large businesses, an advantage may be a less complete solution.
Top 5 Features of XDR Solutions
These XDR capabilities are a fantastic place to start your search, even if it can be difficult to pinpoint exactly which characteristics your security team requires.
The thorough picture of enterprise assets, not just endpoints that XDR provides is one of its key selling advantages.  Networks, email, and cloud environments are also covered by XDR, in addition to workplace devices.  This helps firms reduce security silos and connect occurrences that appear in several locations but may be related to the same threat.
Incident Management And Response
Teams should have the tools necessary to contain an event in addition to being able to observe its history, including where the danger originally appeared and how it spread throughout the network.  Executable activities can be stopped as part of incident response, and compromised programs can be quarantined.
Although this term initially appears to be a buzzword in the market, it simply refers to the capacity to create workflows for your security teams that are appropriate for your security architecture.  The alert and response phases are carried out in accordance with the process your team has created if the XDR solution recognizes a specific pattern of activity.
In an XDR setting, automation might take many various shapes, but it's still an essential innovation.  Human error and time limits are the two main factors that restrict manual protection.  Since it is impossible for IT and security people to be everywhere all at once, automatic reactions to threats are frequently quicker.
Integrations With Other Security Products
There shouldn't be a vendor lock-in for XDR systems.  They ought to supply links to other goods in addition to integrations within a vendor's architecture.  Because organizations still do not possess all the details they require in one place, XDR will keep storing silo threat data and prolong their security difficulties.
How to Choose an XDR Vendor?
Since XDR is an emerging technology in the present market and the market is still developing.  A lot of companies are still working on their XDR software as an expansion of the current EDR solutions.
Your company ought to think about the following factors if you're thinking about using an XDR platform to expand your security architecture.
*Ask Questions
Ask suppliers the following queries as you assess XDR solutions:
How does your XDR combine the telemetry data from the network's current software?
How do you use your current security investments with your XDR?
Do your analytics incorporate data from different attack vectors?
How far can security across control points be automated?
Why would using your XDR help me make wiser security decisions?
*Know Your Budget
Your company might not have the funds for one of the more costly XDR solutions, which come in a range of prices.  This does not, however, imply that the answer you receive is of poor quality.  Before selecting an XDR, evaluate your security budget.  Request pricing information from suppliers to cut down your alternatives to a few reasonable choices.
*Know Your Team
While some XDR systems are more appropriate for small firms, others make sense for huge corporations with extensive IT and security teams.  A solution like
will be a wise choice if your security department is understaffed.  However, if you have a sizable and knowledgeable IT and security team, a product like Cortex XDR will offer adequate customizability and scope.
Frequently Asked Questions (FAQs)
1: What Is The Advantage Of XDR?
XDR solutions are more thorough than standalone EDR or NDR solutions because they aggregate threat insights from several sources within the architecture of your company.  For your security and IT departments to gather the most precise and helpful information, they must be set up and used appropriately.
2: What Is The Difference Between XDR And EDR?
While EDR focuses primarily on the security of endpoints and incident response, XDR also covers networks and email accounts as part of the architecture.  It can be challenging to make purchasing decisions because many XDR systems offer EDR abilities and vice versa.  However, if you're looking for an XDR product in particular, look for capabilities that safeguard endpoints as well as network and cloud assets.
3: What Is The Difference Between XDR And MDR?
MDR is a managed service for companies that want incident response, threat intelligence, and insights handled by an outside team.  Vendors that provide MDR execute threat assessments and deal with security issues on behalf of their clients, making them an excellent option for companies with small IT or security teams.  Depending on the features of each vendor's MDR offering, MDR may include both EDR and XDR services.
Conclusion
In the bottom line, businesses may manage a range of security assets, not only endpoints, with the aid of expanded detection and response.  Recognizing how threats link inside various components of your infrastructure not only makes administration easier but also aids security teams in understanding how incidents start and progress.
It's also critical that you keep in mind that not all threats will be automatically detected and detained by XDR.  Before it is able to become a reliable and useful tool in your organization's toolbox of security solutions, it must be configured, understood, and utilized.  It should also integrate seamlessly with any security technologies already in place so that your company may strengthen its general security posture.  In this regard, you can choose ShieldXDR by Craw Security, which can provide you with a long-lasting user experience in finalizing all your required needs related to a security XDR solution in India.  Call +91-9513805401 for a quote.