Best Ethical Hacking Course in Mumbai | Ethical Hacking Institute
April 30, 2022
2022-10-22 11:03
Best Ethical Hacking Course in Mumbai | Ethical Hacking Institute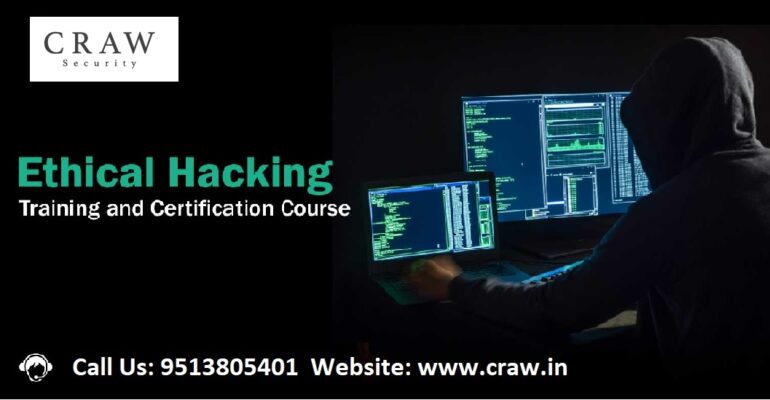 Best Ethical Hacking Course in Mumbai | Ethical Hacking Institute
Best Ethical Hacking Course in Mumbai
Ethical Hacking Course can provide a chance to be a professional in providing online security to companies. What's this course? Let's talk about this in deep! Ethical Hackers generally work as the savior of organizations from potential online threats that can steal the data. There are a lot of ways via which hackers can trespass into your company's online database. To stop them, you have two options as follows:
You can hire an Ethical Hacker to protect your network system, and
You can learn Ethical Hacking
Where can I get to learn about Ethical Hacking Course after 12th and what's the best institute for ethical Hacking Course? You'll learn about everything in detail. Let's continue…
What is Ethical Hacking Course?
If you want to be a professional Ethical Hacker, you can join this course. The need for this kind of skill is much more in the world than you can expect. Ethical Hacking Course gives you full disclosure to the world of viruses, malware, and ransomware. These mini bodies can make their home on your desktop and corrupt your system within seconds. If you learn to make barriers you can stop them.
Moreover, Ethical Hacking is helpful in police forensics investigation. In a forensics investigation, the attacker tries to hide information and make it seems to be invisible in front of the investigators. How do they do that? They encrypt the message and make it unreadable. In this place, ethical hackers do their things. They look for every method attacker has used to hide the evidence and break it so that the evidence can be exposed sooner.
What do you learn in this course?
Here you learn how to identify, test, and fix vulnerabilities in software/ computer networks. After fixing these issues protecting the network or company's database would become easy. Moreover, this course will make it for you to get jobs in Top MNCs in India as well as internationally.
If you become able to search for the loopholes in the company's network system, you can easily make a more protective layer over the network. That is to not let the attacker trespass inside your network system. Plus, you can also barricade your company's group that contains and share most of the confidential data.
Compromising with network system's security can make you lose your most confidential data that data might be related to your business dealings. It can be related to your consumer's card details. If they (attacker) become able to access your data, that may create entry points for fraudsters to threaten your consumers.
Or that data can be related to your company's market strategy. If these kinds of data get stolen it can be a disaster for the company. The only person who can make it safe for you to come out of these dangerous scenarios is an ethical hacker. Whether it is someone hacking your personal PC or trying to interrupt the forensic investigators, an ethical hacker can help you out.

Ethical Hacking Course Eligibility
Well, there's not much qualification you need to enroll for this course. One can enroll in this
splendid Ethical Hacking Course after 12 with a Passed Certificated from any recognized
board all over the world.
Ethical Hacking Course Prerequisites:
There are three things you need to check that you may require during your classes in the state-
Of-the-art institutes of Craw Security, such as the following:
1. Prior knowledge of IT is desirable.
2. It's very great if you possess a laptop/ PC containing a minimum of 6 GB Ram, and a
Hard Drive with a minimum of 512 GB.
Can one do an Ethical Hacking Course after 10th?
Yes, you can do the Ethical Hacking Course after 10th. But you must have passed your 10th from a recognized Board of Education from anywhere in the world. This much is enough for enrollment in this course.
Oh! Are you a Mumbaikar and wish to join Ethical Hacking Training in Mumbai? That's possible! You just need to find out an institute that can guide you with proper knowledge and a syllabus that follows your learning speed.
Best Courses to learn Ethical Hacking are available in many institutes you can find in Mumbai, but which is the best option you could choose? You can apply for CEH Ethical Hacking Training Course in Mumbai.
What's the Best institute for Ethical Hacking Course in Mumbai? Well, there are many institutes that are providing courses for these skills. The top leading brand with the best-qualified teachers to guide students is Craw Security Private Limited.
Here, you'll get the Syllabus matching your learning speed and with the best learning environment. Your skills will grow much more than you could expect. Plus, our Ethical Hacking Course Certification is valid globally and is government-certified. Even if you want to pursue a cyber security course after 12, Craw Security will help you in that too. As in the world "there's no age of learning" phrase is famous, Craw motivates students to do the same.
Can someone pursue cyber security course after b.com?
There's no issue even if you're from the commerce stream, you can do the Cyber Security Course after B.Com.  On the other hand, Craw Security offers a genuine Cyber Security Course with a 10th Passed Certificate from a recognized board from all over the world.
Ethical Hacking Course fees
About the fees, we'll say – In Cyber Security Private Limited, you'll be able to finish this course at a reasonable rate. Moreover, for socially backward students, we're providing special merits. To support students, we're ready in every form.
If you're not in Delhi but still want to learn Ethical Hacking, you can reach Craw Security Private Limited. That's because we're also providing online courses for students that will make it possible for students to learn from their homes.
After completing this course, what you'll get? In the end, you'll be able to get jobs in MNCs searching for data security providers. And you'll be one of them. Don't worry; there are placements available for Ethical Hackers in several companies.
What about Ethical Hacking jobs in Mumbai?
Yes, there are many companies that stock a bulk of data of their consumers just to recognize their previous customers. This helps them to give them special offers in return for their subscription. To protect that much data from online hoodlums, they'll need professionals like you. Oh! Did you get another question? Alright, then. Spit it out!
What about Ethical Hacking Course in Mumbai with placement?
Well, if you pull off Ethical Hacking Course in Mumbai with Craw Security Private Limited, placements won't be a problem anymore. Craw Security trains students in such a way that they would make it in no time. Several companies are ready to hire Cyber Security Experts to handle their network systems.
Frequently asked questions
How to do ethical hacking course online?
Just join an institute that is prioritizing students' skills and potential. If you ask for our recommendation, we'll say join Craw Security Private Limited. They are providing Ethical Hacking Course Online for students globally.
How to join ethical hacking course?
Contact Craw Security Private Limited. If you're available in Delhi, you'll be able to learn offline. Or if you're in another state or outside India, you can pull it off with Online Course.
How much it cost to study ethical hacking?
The budget to learn ethical hacking would be pocket friendly. At Craw, the rates are fixed while taking into consideration of students' monthly spending.
What is the price of ethical hacking course in Mumbai?
The price is pocket friendly if you ask us. Plus, students will be able to make it with an online course from Craw.
Which course is best for ethical hacking?
CEH course introduced by Craw will be best for students. The Syllabus would be simple and easy to understand. So, even the average student would be able to understand the practices and theories.
Which college is best for hacking in Mumbai?
There are many institutes providing lessons on Ethical Hacking. But within Craw Security Private Limited, you'll get the best learning environment.
What is the process to get an Ethical Hacking Course Certificate?
First, you can join Craw Security Private Limited and finish the course. After completion of this course, you'll be able to get an Ethical Hacking Course Certificate from Craw that is government-approved.
What qualifications do you need to pursue the Ethical Hacking Course?
There's nothing to lose. We'll you should be better with the basic knowledge of IT Sector, and Cyber Security. Plus, you must have passed your 10th from a reputed Board of Education.
What's the salary package of ethical hackers in Mumbai?
The salary package of Ethical Hackers in Mumbai could be from 29k to 41k rupees.
Is there any entrance exam for ethical hacking?
There is no entrance exam for Ethical Hacking in Craw Security. Any student, who's keen to learn these skills, can pursue them directly by applying for this course.
What should I know before I apply for an ethical hacking job?
First, be certified by a reputed institute as a professional CEH. CEH means Certified Ethical Hacker. Then you can apply for an Ethical Hacking job. Without a single point of knowledge about ethical hacking, you can't join any company for this designation.