Best Cyber Security Training Course in Delhi 2023
April 28, 2022
2022-12-22 18:27
Best Cyber Security Training Course in Delhi 2023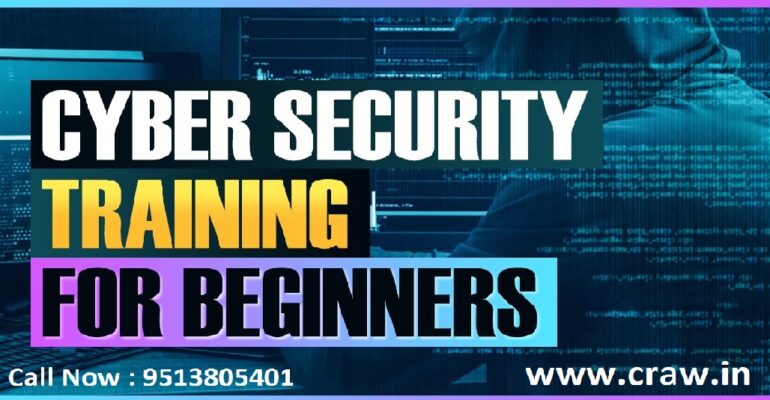 Best Cyber Security Training Course in Delhi 2023
Best Cyber Security Training Course in Delhi
Hackers are continuously searching for their next prey to compromise some sensitive and crucial piece of information that can provide them huge benefits on the Dark Web.  Just to ensure that nobody gets hacked with their essential set of information to be fallen into the wrong hands, many enterprises are hiring full-time security analysts to continuously monitor any sudden change in the form of suspicious activity.
In order to provide the varied organizations with the Best Cyber Security Training for Beginners to their current employees and generate more expert professionals in the genre of Information Security, many institutes are offering genuine Cyber Security Training and Certifications to the aspirants whosoever want to build great careers in this booming background.
Cyber Security Training Organization
In this era, there is a bulk of Cyber Security Training Organizations in the vicinity of Delhi NCR where an efficient learner could get hands-on live training through skilled and experienced trainers with more than 10 years of industrial experience.  In addition, to give the most practical Cyber Security Training Course in Delhi, Craw Cyber Security Institute at Saket and Laxmi Nagar institutions in Delhi is offering its best-in-class Ethical Hacking and Cyber Security Training after the 12th with the latest trends, tools, and techniques.
The institutions of Craw Security at both of its campuses offer a wide range of information in the duly curtailed curriculum of the fundamental training of Cyber Security Certification Course.  Moreover, the curriculum gets to keep on updating as per the changing trends in the market and technology, which makes it more relevant for every freshman thinking of starting a greater career in the genre of Cyber Security Training for Beginners.
Also, read Top 5 Best Ethical Hacking Institute in Delhi 2023
Cyber Security Course Near Me
In your own region of Delhi NCR, Craw Cyber Security is running smoothly at two educational hubs of Delhi, namely Saket and Laxmi Nagar, where you can not only learn but thrive in the field of Cyber Security Course after 12th.
An efficient learner can learn the basics of the Introduction to Cyber Security Course through a genuinely skilled and experienced-holder trainer driving you to the trajectory of the Ethical Hacking and Information Security genre with one's experience.  Enroll in the upcoming batches of the Cyber Security Training Course in Delhi by calling us at +91-9513805401.

Cyber Security Training Online
Anyone interested in learning the fundamental concepts of Cyber Security Training for Beginners without being actually involved in the offline classes can opt for Cyber Security Training Online by Craw Security.  All you need to do is search for our course online or call us on our hotline mobile number at +91-9513805401.
By enrolling in our Cyber Security Training Online, one can actually learn the factors in the curriculum of Cyber Security Training at any favorable time and place.  This can be very beneficial for candidates who are working somewhere and wanna switch to Cyber Security or upgrade their current IT skills.
Know more about 5 Simple Methods to Know How to Grab Ethical Hacking Jobs in Delhi
Cyber Security Training and Job Placement
With proper Cyber Security Training, Craw Security also offers a good approach to delivering T&P (Training & Placement) Services through its dedicated Department of Training and Placement, present at its Saket branch.  One can avail of this service free of cost after completing the 1 Year Diploma in Cyber Security Course in Delhi through many dedicated channels such as:
Frequently Asked Questions
1: Which course is best for cyber security?
The Cyber Security Course after 12th provided by Craw Cyber Security Institute in Delhi's Saket and Laxmi Nagar locations is the best you can get in Cyber Security Training in the vicinity of Delhi NCR.
2: How can I get cyber security training?
It is great to hear you are willing to take Cyber Security Training.  However, you can accomplish this task via two simple methods, and that is online and offline training from Craw Cyber Security Institute in Delhi.
3: Which course is best for Cyber security beginners?
The live project-based Cyber Security Training from the house of Craw Security is the Best Cyber Security Training for Beginners willing to learn this magnificent information security course from the start.
4: Is Cyber security hard?
Since Cyber Security Training possesses plenty of coding skills and learning many hectic long chains of fundamental concepts associated with it, it is said to be a tough nut to crack.
5: Is cyber security a good career?
Yes, since hackers are everywhere finding their next prey to compromise and steal their crucial and sensitive pieces of information to earn some good money in return, numerous organizations need permanent security professionals on their premises to safeguard their distinguished IT infrastructures.
6: Does cyber security require coding?
At entry-level learning, it doesn't require many coding techniques, whereas if you want to become a super and successful Cyber Security Analyst in the future, then you must try a good hand at coding skills to go further in your career.
7: Can I study cyber security online?
Yes, you may learn Cyber Security Course after 12th Online via Craw Security's Saket and Laxmi Nagar institutions in the region of Delhi NCR.
8: What is a cyber security analyst salary?
By an independent salary calculating organization – Ambition Box, a candidate with a medium category of experience of 4 to 9 years gets an average annual salary of ₹7.4 Lakhs, while the senior person with 10 to 20 years of proven experience gets home around ₹16.3 LPA.
Conclusion
In final words, we would like to state that Craw Security's Cyber Security Training for Beginners is extremely beneficial for entry-level cyber security enthusiasts willing to get an entry pass into this particular domain.  Our world-class trainers and mentors possess a genuine 10+ years of hands-on experience on live projects in diverse IT organizations in the market.  One may enroll to have a good change in one's life and to initiate a mind-blowing Cyber Security career in the future.