Cyber Security | India's Best Cyber Security and Ethical Hacking Course Training Institute in Delhi
January 7, 2022
2022-03-05 16:06
Cyber Security | India's Best Cyber Security and Ethical Hacking Course Training Institute in Delhi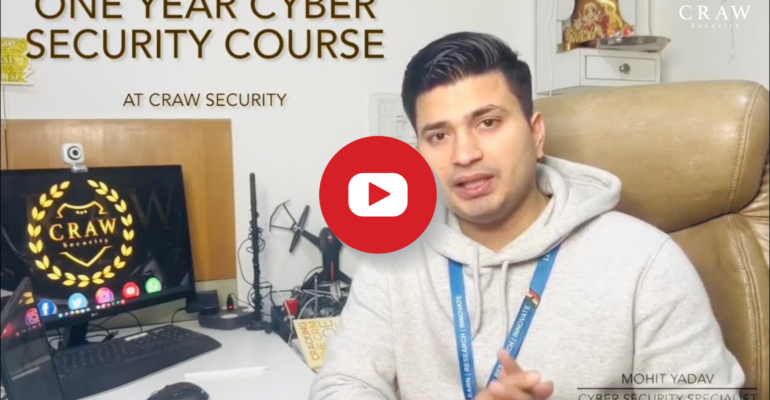 Cyber Security | India's Best Cyber Security and Ethical Hacking Course Training Institute in Delhi
India's best Cyber Security and Ethical Hacking Course Training Institute in Delhi
Craw Security Provides India's Best Training and Certifications in Cyber Security and Ethical hacking Courses in Delhi. Watch and learn the detailed explanation of cybercrime, Cyber awareness, fraud calls, and Cyber Security Awareness by our Cyber Expert Mohit Yadav.
For more information click on the Video below.
CRAW CYBER SECURITY PVT. LTD.
1st Floor, Plot no. 4, Lane no. 2, Kehar Singh Estate Westend Marg, Behind Saket Metro Station
Saidulajab New Delhi – 110030