ALERT!!!! Big Scam-Taj Hotel Mumbai
February 2, 2021
2022-03-04 16:53
ALERT!!!! Big Scam-Taj Hotel Mumbai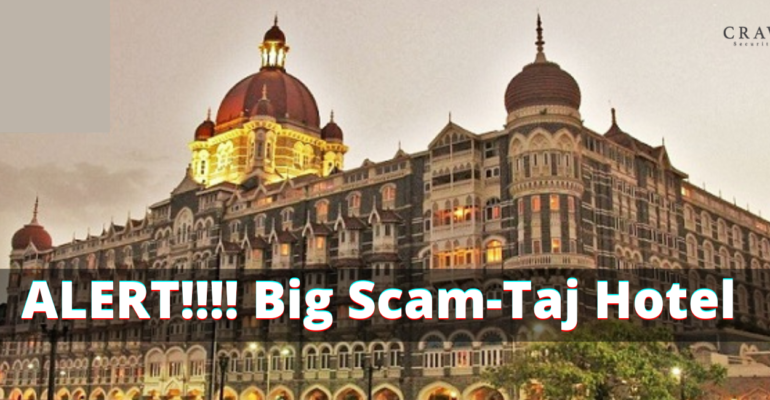 ALERT!!!! Big Scam-Taj Hotel Mumbai
ALERT!!!! Big Scam-Taj Hotel Mumbai Scam, the word flowing through our daily lives and setting up the feeling of fear in the people for surfing the normal internet. Likewise, there is a scam that is booming nowadays. THE TAJ HOTEL SCAM.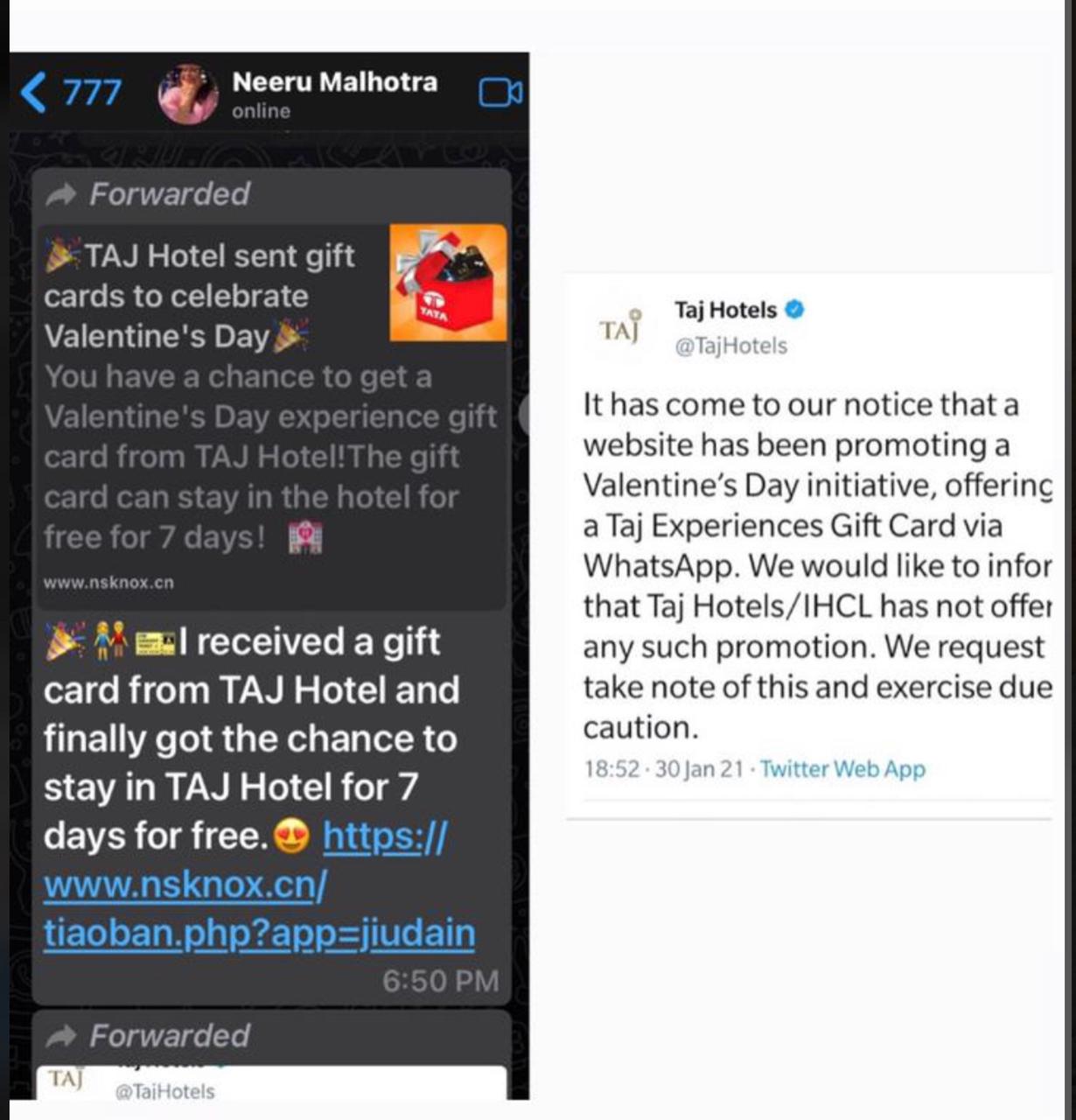 As we all know social engineering is used by hackers to marinate people to compromise their data mainly credentials. The same thing is happening, where people are getting multiple forwards on their WhatsApp in many groups and even in their personal chats. Hackers are trying to exploit people using Valentine's week offer, sending them the link which will ask the user to forward the same message to other people and hence, at last, redirecting them to a phishing page where they are asking for the credentials.
WhatsApp Forward comes with the text: "I received a gift card from TAJ Hotel and finally I had the opportunity to stay 7 days at TAJ Hotel." and a link which upon clicking says: "TAJ EXPERIENCES GIFT CARD TAJ Hotel sent out 200 gift cards to celebrate Valentine's Day. You can use this card to stay 7 days at any hotel in TAJ for free. All you have to do is open the right gift box. You have 3 tries, good luck!"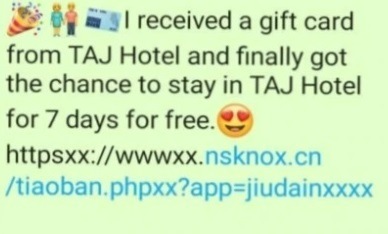 When people started reaching out to the actual TAJ HOTEL, they stated: "It has It came to our notice that a website is promoting Valentine's Day initiative, offering a Taj Experiences Gift Card via WhatsApp. We would like to inform you that Taj Hotels/IHCL has not offered any such promotion. We request to take note of this and exercise due to caution,".
Doing some footprinting on the phishing domain we can gather information like the domain is ".cn" domain which concludes this is a Chinese domain. This domain is hosted on Cloudflare. Further investigation is being processed.