Looking for Best Cyber Security Course in Delhi
August 20, 2021
2023-05-01 15:49
Looking for Best Cyber Security Course in Delhi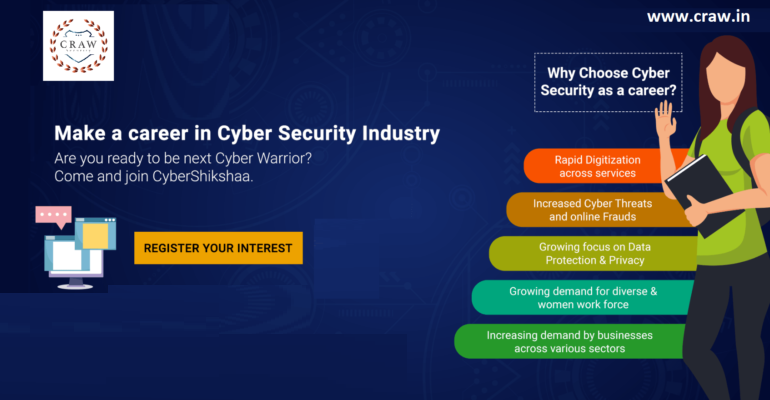 Looking for Best Cyber Security Course in Delhi
Join Craw cyber security, which is a one-point solution to all your concerns. We are a well-known and best cyber Security course provider in Delhi and offer the best in industrial cyber security courses with 100% Job "Guaranteed advanced courses, "Which has given wings to our student's dream of excelling in their career by imparting practical training on topics of utmost importance.
Tips shared in Best Cyber security courses in Delhi NCR to prevent cyber crimes
1. Strong passwords should be used
2. Software should be updated
3. Home network should be strengthened
4. having an awareness of major security breaches
5. Full-service internet security suite should be used
6. Educate your kids and keep an eye on them
7. You Should be aware of the steps to be taken if you are a victim of it
8. Protect yourself against identity theft done for economic gain
9. Applications should be downloaded from reliable sources
10. Regular back-ups of data which is critical, and storing it in a different drive
11. Social media settings should be managed
Cyber Security Courses List
• Overview of Cyber Security
Cyber Threats, Cybercrime, the requirement of a detailed cyber security policy, the requirement of Nodal Authority, Internet supervision- Challenges and limitations
• Vulnerabilities and Cyber Security Safety measures
Cyber Security shortcomings- vulnerabilities in software, Lack of awareness about Cyber Security, Cyber Security preventive measures, Ethical Hacking, Firewalls, scanning, Crisis management
• Securing Servers, services, and web application
Managing identity and web services, challenges, Security concerns, Security for SOAP services, prevention of HTTP Applications and Services
• Intrusion Detection and Prevention
Stealing, illegal access by outsiders, malware infection, Network-based intrusion detection, and intrusion prevention. Moreover, Host-based Intrusion prevention, Network analysis to validate the integrity of the system
• Network Security and Cryptography
Insight into Cryptography, Asymmetric key Cryptography, Symmetric key Cryptography, kinds of firewalls, VPN Security Protocols, User Management
• Law and Cyberspace
Includes Standards of Cyber security, International Law role in it, Regulations of Cyber security, Indian cyberspace
• Cyber forensics
Information about Cyber Forensics, how to handle Prior investigations and how to control them, performing disk-based analysis, trying to detect internet access, and detecting memory in real-time.

Best Cyber Security course in Delhi offered by Craw Security
Skills Required by Cyber security Professionals
• Technical bent of mind
• Problem-solving aptitude
• Attentive
• Intention to learn
• Understanding of Hacking
• Basic computer Forensic skills
• Security knowledge across various platforms
• Communication
Sources of Cyber Threats as shared by Craw Security-One of the leading and best institute for cyber security course in Delhi
It is important to understand the source of threats to identify where threats are coming from, who is responsible and why?
✔️ Terrorists
✔️ Hackers
✔️ Malicious insider
✔️Industrial spies
✔️ Crime groups that are organized
✔️ State-sponsored
✔️Cyberespionage
✔️ Hacktivists
Best Cyber security course fees in Delhi
Craw Cyber security offers value-for-money courses with life Time membership
• 6 Month's Diploma in Information Security Course offering 7 modules
• 1 year Master Diploma in Cyber Security offering 12 Modules
| | |
| --- | --- |
| Diploma Name | Average Fees |
| Diploma in Cyber Security | INR 65,000-55,000/ |
| Diploma in Ethical Hacking | INR 15,000/ |
| Master's Diploma in Cyber Security | INR 90,000-80,000/ |
| Diploma in Ethical Hacking & Certification | INR 35,000/ |
The best Cyber security certification course in Delhi offered by Craw Security includes
• Official Training by certified instructors
• Concept-based training
• Post-training support
• Interactive lectures, group exchange of viewpoints with healthy discussions and review sessions
• 24/7 high-speed internet connectivity
• Amiable and supportive training environment
• Practical live hacking
• We provide a good blend of theoretical knowledge with practical hands-on experience
• Our well-versed courses in cyber security will give you an opportunity to make a great career
• Real-time simulations to ensure that our students turn out as experts in the field of Cyber security
Highlights Damages Caused by Cyberattacks
✔️ Reputation at Stake- Loss of trust by consumers and loss of potential customers to competitors due to word of mouth and wrong coverage by the media
✔️ Regulatory costs- As a result of these cybercrimes, data breach laws can make an organization suffer from regulatory costs or fines
✔️ Economic costs- Includes the cost of damaged systems being repaired and theft of information.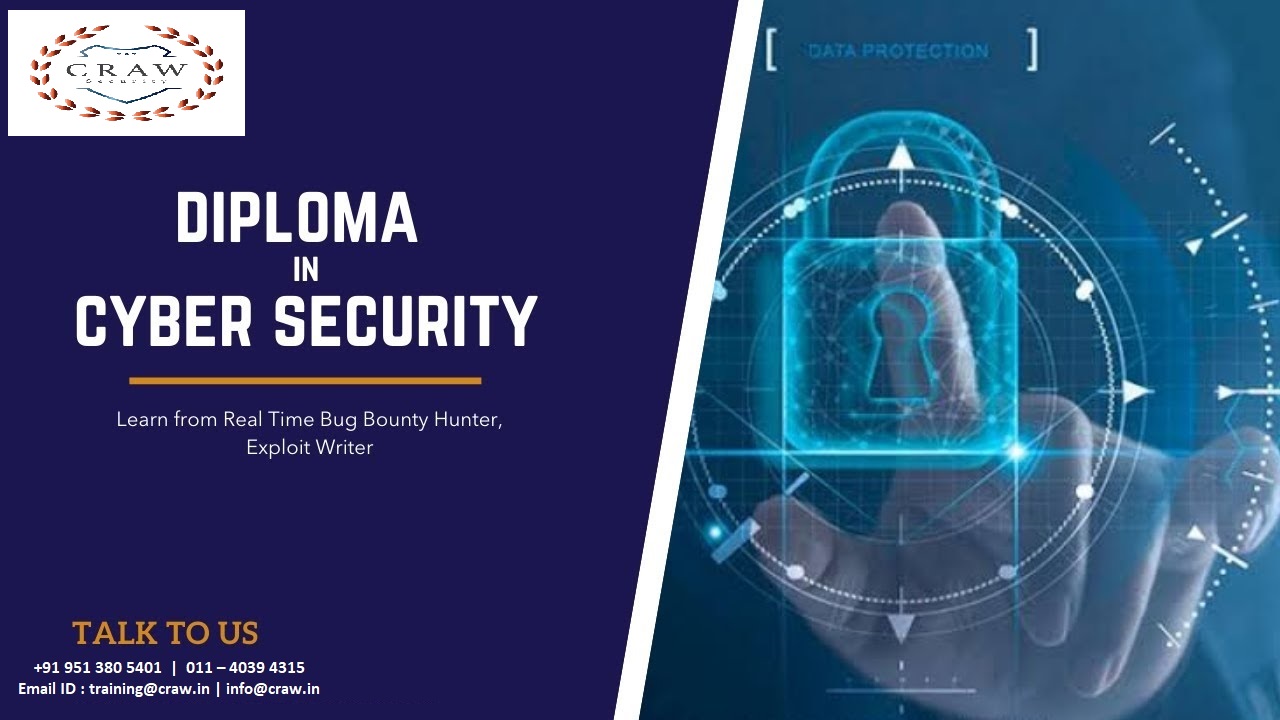 The best Cyber security course in Delhi also discusses
Methods of targeting
✔️ Card Frauds
✔️ Social media cases
✔️ Card skimming
✔️ Phishing
✔️ Job Fraud
✔️ Business opportunity fraud
✔️ Gifts & Loans offer
Let us now understand what cyber security is, although the word is self-explanatory.
It basically means protecting information that is sensitive and critical from digital attacks. These attacks aim at having access to the system first, followed by changing and destroying information which could result in hampering the normal functioning of business
Which cyber security certification is best in India?
Best Cyber Security Courses in India
Top 5 institutes in Cyber Security course in Delhi by government
1. 1 year Master Diploma in Cyber Security offered by Craw Security
2. 6 Month's Diploma in Cyber Security offered by Craw Security
3. Information Security Courses by Craw Security
4. Networking course by Craw Security
5. Cyber security Certification Course
Best Cyber security courses In Delhi after 12th
• Cyber Security diploma or Master's diploma is pursued after graduation, whereas a Diploma in Ethical Hacking can be completed after the 10th or 12th.
• One can opt for B. Tech, BSC in Computer Science, BE, or IT engineering. There are institutes offering courses related to Hacking, like Craw Security
• Post-graduation in M.Tech or MSC in Computer Science.
• Working knowledge of C, C++, Python and Ruby.
• You can do certifications like CISSP, TICSA, Security+, Cloud computing, risk management
• In the end, one can opt for CEH (Certified Ethical Hacker) course, which would help you to have an upper hand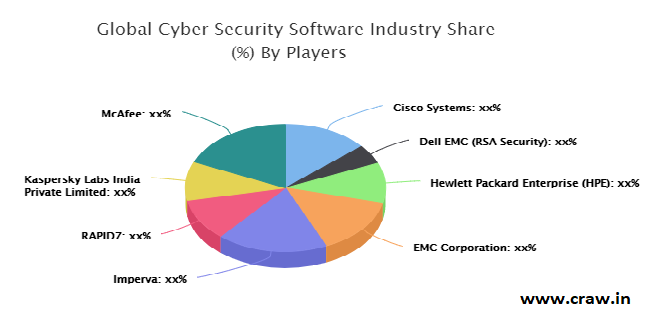 Cyber security course eligibility
• Passed 10+2 in any relevant stream with working knowledge of computers.
• Interest in Networking
Best Cyber Security course in Delhi (online/ offline) mode by Craw Security
✔️ Advanced IT security
✔️ Ethical Hacking
✔️ Cyber security training
✔️Android development training
✔️ Website development training
✔️ Programming languages
✔️Cloud Security courses
✔️ Data Science course
✔️ Networking course
✔️ Red hat Course
✔️ Information Security course
✔️ Python Programming Training
✔️ Linux Essential Course
✔️ Ethical hacking (CEH v11) cyber security course in both Hindi and English Languages
✔️ Certified Threat intelligence training(CTIA)
✔️ Eccouncil CHFI v10 course
✔️ Network Penetration testing course
✔️ In Depth Networking course
✔️ Web application security course
✔️ Artificial Intelligence course
✔️ Basic to Advanced Kali Linux course
✔️ IoT Pentesting Course
✔️ Mobile application security course
Best cyber security course in Delhi
Information security training for employees includes
1. Passwords
Educate and train your employees to set up strong passwords which are difficult to crack. Moreover, companies should send automatic reminders to employees to change their passwords, off and on.
2. Use of the internet
Training should be imparted to employees regarding not accessing any online links or emails from sources that are unknown and which could be a potential threat.
3. Email
Employees should be made to be accountable for Proper email usage in order to prevent data breaches. Hence, they should not answer any emails from unknown sources or something that feels bizarre. Moreover, they should be made aware of all kinds of scams that have taken the internet by storm
4. Unauthorized Software.
Employees should be asked to sign data breach agreements between the company and employees, which should include information related to not installing any unlicensed software on the company system, as installing them will result in a virus attack
5. Accountability for company data
Enforce the responsibility of each employee to protect the data of the company as employees have a legal responsibility to protect the confidential information of the company
6. Managing documents and Notification Procedure
They should be informed about what actions should be taken in case of their system is infected by a virus or running slowly). Hence, they should report such kind of incidents to their respective IT team so that they can take appropriate steps to locate the threat
7. Policy for Social Media
This policy includes how much to communicate and how to use the company email address to register, post on social media
8. Phishing and Social Engineering
Phishing is done by convincing its victim to share their personal information by alluring them with the prize money they have won in a lottery, resulting in a security breach and major financial loss. Employees should be trained to understand information security risks, including social engineering and phishing
9. Company-owned mobile devices
In the case of company-owned devices, ask your employees to mind the mobile device policy
10. Safeguarding Computer Resources
Train the employees to protect their computers by always locking their systems before leaving their workstations. Information that is critical should be backed up periodically, and antivirus software updates should also be religiously done
Train the employees to protect their computers by always locking their systems before leaving their workstations. Information that is critical should be backed up periodically, and antivirus software updates should also be religiously done
Best cyber security course in Delhi
• Imparts Basic concepts and Principles of IT
• Teaches various means to prevent systems and networks
• How to mitigate threats
Tips to get a cyber security Job
• Check online Cyber security stories
• Should know how to program
• Interact with cyber security professionals
• Understand the importance of ethics and integrity.
Jobs available after completing the Best cyber security course in Delhi
• Network Security Analyst.
• Cyber Security Consultant.
• Computer And Information System Manager.
• Cyber Intelligence Analyst.
• Chief Information Security Officer.
• Cyber Intelligence Analyst.
Best cyber security course in Delhi near me
Craw cyber security
Our well-designed Ethical Hacking course by Industry hacking experts will help our students to secure a reputed job in different multi-national companies and are well settled. The hacking trainers at Craw Security have 8+ years of experience and expertise in providing in-depth studies on Ethical Hacking skills.
Address–
1st Floor, Plot no. 4, Lane no. 2, Kehar Singh Estate, Westend Marg, New Delhi – 110030
enter Availability: East Delhi, West Delhi, South Delhi, North Delhi
Website:  >  www.craw.in
Mail id :  >  info@craw.in
Contact : >  011-40394315 | +91-9513805401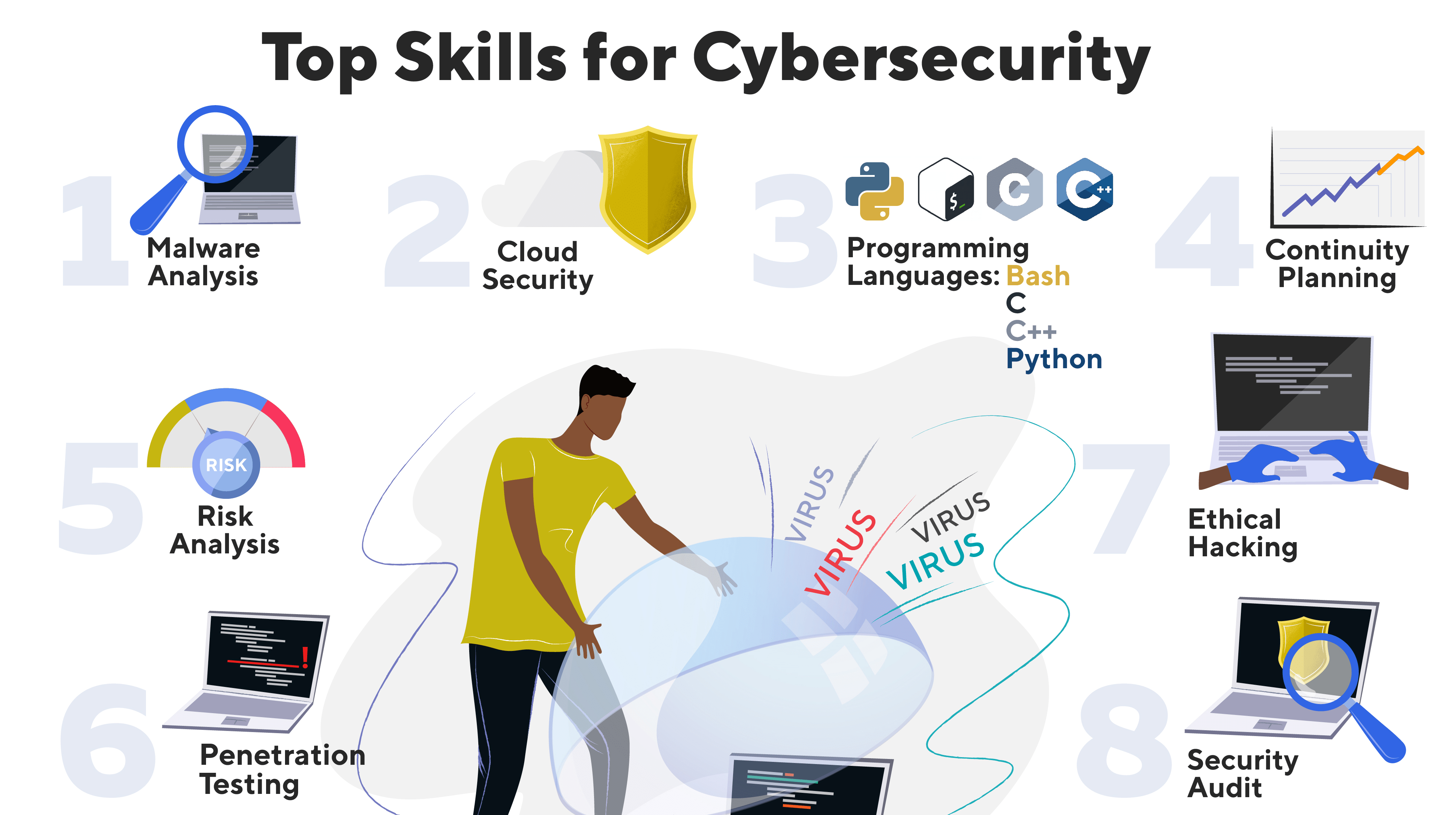 Frequently Ask Question
✔️ Which cyber security course is best?
1. Certified Ethical Hacker
2. Certified Information Security Manager)
3. CompTIA Security
4. (Certified Information Systems Security Professional)
5. GSEC: GIAC Security Essentials
6. ECSA: EC-Council Certified Security Analyst
7. GPEN: GIAC Penetration Tester
✔️ Which cyber security course is best for beginners?
CompTIA Security
Certified Ethical Hacker
Certified Cloud Security Professional
✔️ Is cyber security hard?
Yes, it is challenging, but not as difficult as degrees in research
✔️ Is cyber security a good career?
Yes, it is a mentally and financially satisfying career
✔️ What is Diploma in Cyber Security?
It is a 6-month diploma and training program conducted online and offline. It offers job opportunities in cyber security roles in various sectors