How to Install kali linux 2020.4
January 29, 2021
2022-10-22 15:59
How to Install kali linux 2020.4
Learn Kali Linux Essential Training Course in Delhi
Linux Essentials is an introduction to Linux as an operating system, basic open source concepts, and the basics of the Linux command line.
Course Include: Training and Certificate
Accreditation with : Craw Cyber Security
Book a FREE Trial Class
Training Available 24*7 Call at +91 9513805401
What will you learn in Basic Kali Linux Training in Delhi
Learn Online Basic Kali Linux Training in Delhi. It is the Best Kali Linux Training Course Institute in Delhi. Join Kali Linux Training in Delhi. Advanced Penetration Testing with Online Kali Linux Training Course in Delhi, is the technology that is advance enough to perform Penetration Testing and Security Auditing Linux distribution Kali Linux Training Course proves to be very helpful for the candidates, who have a keen interest in learning the penetration testing and IT security techniques that lie under cybersecurity.
Step by Step Complete Installation of Kali Linux 2020.4
1. Install 7-zip 2. Go where is your Kali Linux downloaded files and Extract it 3. After extract You will see like this
Open VMware -> Click 'Open a Virtual Machine'
1. Select location where is you extracted file of your Kali Linux 2020.4 2. Again click on open, 3. Our Kali Linux 2020.4 machine automatically created
1. Click on 'Play on this virtual machine' 2. A pop-up is appear simply click on 'copied' 3. It will automatically started or you enter 4. Now it is on processing 5. The default username and password of Kali Linux 2020.4 is 'kali' and 'kali' 6. You will see like this type of screen 7. Great, 8. You successfully installed kali Linux 2020.4 in VMware. 9. Now, we check terminal is working or not Means commands are executing or not. 10. Give root password by command 'sudo passwd' 11. Now switch in Root By command 'su-' or 'su – root'
| Name | Testimonial | Review |
| --- | --- | --- |
| Kirti Mittal | Best place for Ethical hacking training very professional staff I taken online classes best experience guys try once you will love it thank to . | |
| Charles Peterson | I based in Canada took online training for CEH V11 Ethical hacking from this Institute. I am truly happy to choose this Institute and also want to appreciate this institute qualified trainers best management. | |
| Romonia Peterson | Best Institute in Delhi that provides the best Ethical hacking Course. I learnt many skills from here under the guidance of Sidharth Sir who have been very helpul and supportive. | |
| Natasha | Best training for CEH Ethical hacking. I learned a lot of practical knowledge in Ethical hacking , worth for money totally satisfied with training. Highly recommended to others students. | |
Frequently Asked Questions
Learn Online Kali Linux Essential Training Course in Delhi
Is learning Linux worth it?
Yes, learning Linux in the current scenario and market is absolutely appropriate because companies are recognizing the importance and benefits of Linux OS and are switching towards it in great numbers. Because of this transition a huge employment opportunity is being created for which companies are searching for IT professionals who are Linux certified and are willing to pay a handsome annual salary to them. 
Does Linux need antivirus?
Generally, Linux does not require an antivirus because very little Linux malware exists in the wild. It is very unlikely for a Linux OS to get infected by a malware because malware authors usually do not tend to target Linux desktops as there are few average users to use them. And, also Linux cannot run Windows software natively, so Windows viruses also cannot infect Linux OS.
What are Linux Essentials?
NDG Linux Essentials is an introduction to Linux as an operating system, basic open source concepts and the basics of the Linux command line. Content developed by experts, a Linux virtual machine and step-by-step labs give you hands-on access to practice Linux command line concepts.
Is Linux Essentials exam hard?
LPI exams are tougher than the usual CompTIA ones. Linux+ is much tougher than the earlier CompTIA exams. Definitely recommend some extra resources. the course instructors can give you some extra resources - Labsim is a good one.
Which Linux certification is best?
Here we have listed the best Linux certifications for you to boost your career.
GCUX – GIAC Certified Unix Security Administrator. ...
Linux+ CompTIA. ...
LPI (Linux Professional Institute) ...
LFCS (Linux Foundation Certified System Administrator) ...
LFCE (Linux Foundation Certified Engineer)
pwd — When you first open the terminal, you are in the home directory of your user. ...
ls — Use the "ls" command to know what files are in the directory you are in. ...
cd — Use the "cd" command to go to a directory. ...
mkdir & rmdir — Use the mkdir command when you need to create a folder or a directory.
What is the best way to learn Linux?
Top 10 Free & Best Courses to Learn Linux Command Line in 2021. javinpaul. ...
Linux Command Line Basics. ...
Linux Tutorials and Projects (Free Udemy Course) ...
Bash for Programmers. ...
Linux Operating System Fundamentals (FREE) ...
Linux Administration Bootcamp: Go from Beginner to Advanced.
Do I need to learn Linux?
You don't
need
 to, but if you don't 
learn
 it you really miss something. 
Learning Linux
 and terminal takes time, you will not be fluent in a few days. ... On 
Linux
 there is a command line for everything. Once you know the basics, you just 
need
 one terminal and you can 
do
 everything you 
want
 in a very short period.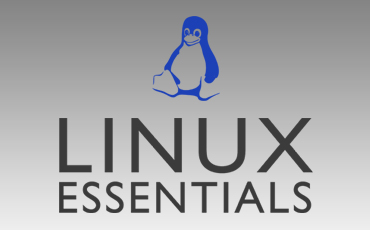 Register Now Before Registration Closed
& Grab Linux Essential Course Benefits
Basic Kali Linux Training Course in Delhi