Best Ethical Hacking Course Online In 2021
April 27, 2021
2021-04-28 7:34
Best Ethical Hacking Course Online In 2021
Best Ethical Hacking Course Online In 2021
Best Ethical Hacking Course Online In 2021
Certified Ethical Hacking Course Online
A Certified Ethical Hacking (CEH) course online is a perfect credential in the IT Security/Cybersecurity domain. This CEH certification ensures that the professional is fully skilled to understand the weaknesses and vulnerabilities in target systems. The professionals having CEH certification will have the advanced computer technology skills by which they can take unauthorized access of devices by bypassing the security protocols and infiltrate the networks. The Certified Ethical Hacking (CEH) course will consist of 20 modules covering more than 270 attacks technologies and mimics real- life scenarios. The CEH course will help you to find new ways to attack information systems and exploit system vulnerabilities.
What is Hacking
Hacking is the process of identifying and exploiting computer system vulnerability or a network To gain unauthorized access to  system data and other system resources. In Simple Words, Hacking refers to Exploiting System Vulnerabilities. In example of hacking: Exploiting the weakness of any service in a computer to gain unauthorized access to the data stored in the system.
What is Ethical Hacking
Ethical Hacking (ethical hacking course online)  is a legally practice of bypassing system security to test an organization's defenses. The organization that own the network or system allow cyber security analyst to perform this activity in order to test system or network weakness. Before malicious hacker does. And this whole process called penetration testing.
Certified Ethical Hacking Training and Certification
CEH Training
The Certified Ethical Hacking Online course provided by EC-Council is one of the most popular and desirable certification course.  EC-Council is one of the best established and widely recognized offensive security certificates around. It's ANSI-accredited and DoDD 8140-approved, which makes it exceptionally valuable for security professionals working in both the public and private sectors. CEH Training can be done by taking Ethical Hacking course online also.
CEH Certification
The Certified Ethical Hacker Certification is used to make system hacker preventive by considering the expanding security dangers to computer systems and web servers. This certification will help you to understand the strategies utilized by hackers to interfere into systems. CEH v11 course is a set of latest hacking techniques, such as file less malware, advanced social engineering practices and the most advanced hacking tools. Having a CEH Certification will be recognized by DoD (Department of Defense) and NCSC (National Cyber Security Centre).
Tough Skills
Computer skills
Security Concepts & Technologies
Networking skills including ARP, DHCP, NAT, DNS, Subnetting, VLANs, MAC addressing, IPv4, IPv6, Public v Private IP, Routers and switches, OSI model
Virtualization
Database skills
Advanced TCP/IP
Wireshark for TCP Dump
Digital Forensics
Cryptography
Web Application
Scripting
Linux Skills
Wireless technologies, etc.
For whom Ethical Hacking Course Online is for?
Ethical Hacking course is not just for students or the person pursuing graduation, this course is for anyone working in IT field or somehow attached with IT field. Professionals should go through this course because it will help them to understand how the small vulnerability can make a huge loss.
Person who should go for Ethical Hacking are: –
➤Cyber Security Engineer
➤Cyber Security Analyst
➤Network Security Engineer
➤Penetration Tester
➤Security Auditor
➤Vulnerability Analyst
➤IT Administrator
➤IT Security Architect
➤SOC Analyst
➤Solution Architect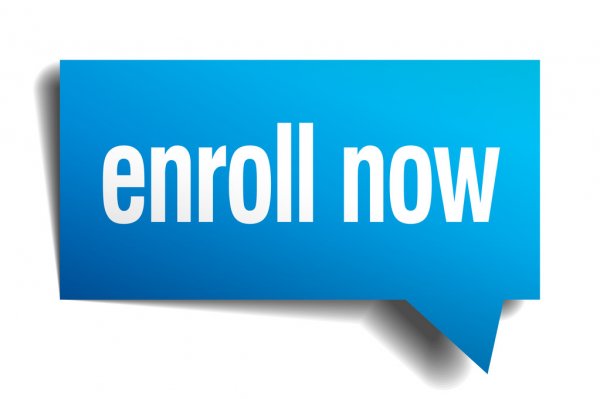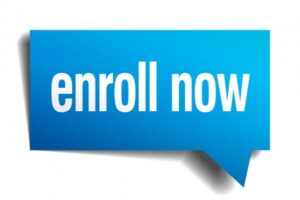 Certified Ethical Hacker (CEH) Course Layout
The learner will get to know about all the popular topics that are necessary to become a Certified Ethical Hacker. These topics are:
Introduction to Ethical Hacking
Foot-printing and Reconnaissance
Scanning Networks
Enumeration
Vulnerability Analysis
System Hacking
Malware Threats
Sniffing
Social Engineering
Denial-of-Services
Session Hijacking
Evading IDS, Firewall and Honeypots
Hacking Web Servers
Hacking Web Applications
SQL Injection
Hacking Wireless Networks
Hacking Mobile Platforms
IoT Hacking
Cloud Computing
Cryptography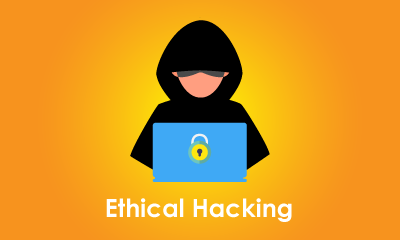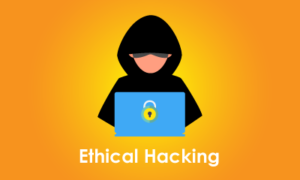 Certified Ethical Hacking (CEH) Course Targets
CEH certification training will empowers learner with across the board understanding of:
➤Information Security Overview, Cyber Kill Chain Concepts, Ethical Hacking Concepts, An Overview of Information Security, Information Security Controls, and Various Laws, Regulations and Standards Related to Information Security
➤Footprinting Concepts, and Footprinting Methodologies and Utilizing Footprinting Tools along with the Footprinting Countermeasures
➤Network Scanning Concepts, Performing Network Scans, Using Scanning Tools, Host Discovery, Port and Service Discovery, and OS Discovery (Banner Grabbing/OS Fingerprinting)
➤Enumeration Concepts, NetBIOS Enumeration, SNMP Enumeration, LDAP Enumeration, NTP and NFS Enumeration, SMTP and DNS Enumeration, NFS Enumeration, DNS Cache Snooping, and DNSSEC Zone Walking Along with the Countermeasures
➤Vulnerability Assessment Concepts, Vulnerability Classification and Assessment Types, Vulnerability Assessment Solutions Along with a Hands-On Experience of Industrial Tools, and Maintaining Vulnerability Assessment Reports.
➤System Hacking Concepts, Phases of System Hacking, Attacking Techniques to Gain Access, Escalating Privileges, and Maintain Access on Victim Along with Covering Tracks by Clearing Logs
➤Malware Concepts, APT Concepts, Trojan Concepts, Analysis of Various Viruses and Worms, File less Malware Concepts, Malware Analysis, Countermeasures, and Anti-Malware Software
➤Packet sniffing concepts, Sniffing Technique: MAC Attacks, DHCP Attacks, ARP Poisoning, Spoofing Attacks and DNS Poisoning, Using Sniffing Tools, Countermeasures, and Sniffing Detection Techniques
➤Social Engineering Concepts and Related Terminologies like Identity Theft, Impersonation, Insider Threats, Social Engineering Techniques, and Countermeasures
➤Denial of Service (DoS) and Distributed Denial of Service (DDoS) Concept, DoS/DDoS Attack Techniques, Botnets, DDoS Case Study, DoS/DDoS Attack Tools, Countermeasures, and DoS/DDoS Protection Tools
➤Session Hijacking Concepts, Application-Level Session Hijacking, Network Level Session Hijacking, Session Hijacking Tools, and Countermeasures
➤IDS, IPS, Firewall, and Honeypot Concepts and Solution, Evading IDS, Evading Firewalls, IDS/Firewall Evading Tools, Detecting Honeypots, and IDS/Firewall Evasion Countermeasures
➤Web Server Concepts, Attacks, Attack Methodology, Attack Tools, Countermeasures, Patch Management, and Web Server Security Tools
➤Web Application Concepts, Threats, Hacking Methodology, Web API, Webbooks, Web Shell, and Web Application Security
➤SQL Injection Concepts, Types of SQL Injection, SQL Injection Methodology, SQL Injection Tools, Evasion Techniques, and Countermeasures
➤Wireless Concepts, Encryption, Threats, Hacking Methodology, Hacking Tools, Bluetooth Hacking, Countermeasures, and Wireless Security Tools
➤Mobile Platform Attack Vectors, Hacking Android OS, Hacking iOS, Mobile Device Management, and Mobile Security Guidelines and Tools
➤IoT Concepts, Attacks, Hacking Methodology, Hacking Tools, and Countermeasures
➤OT Concepts, Attacks, Hacking Methodology, Hacking Tools, and Countermeasures
➤Cloud Computing Concepts, Container Technology, Server less Computing, Cloud Computing Threats, Cloud Hacking, and Cloud Security
➤Cryptography Concepts, Encryption Algorithms, Cryptography Tools, Public Key Infrastructure (PKI), Email Encryption, Disk Encryption, Cryptanalysis, and Countermeasures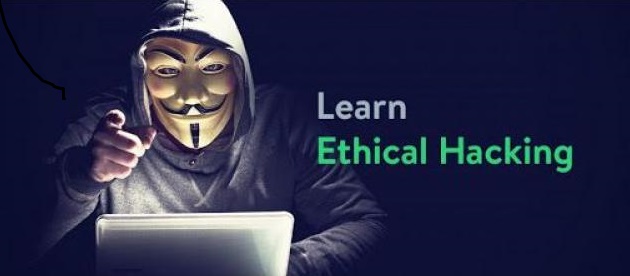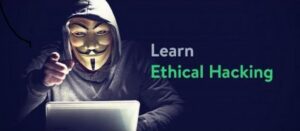 Phases of Hacking
In this article we are discuss about phases of hacking. There are mainly 5 phase of hacking. These is just a methodology. Not necessarily a hacker has to follow these 5 steps in a sequential manner.
1. Information Gathering and reconnaissance
This is a first step of a hacking. This is also called footprint. In this phase hacker try to gather all available information of a victim in order gain unauthorized access to a victim system or a network. In this phases you collect all victim or network information like:
Network information
IP Address
Services running on a network
Identifies vulnerabilities
Employee information and many more.
There are two types of Footprinting:
Passive foot-printing:
Collecting information without interacting with the target directly.
Through search engines or public records.
Used when information gathering must not be detected by the target.
Active foot-printing
Collecting information by interacting with target directly
There is a chance that the target become aware of the information gathering.
Info more accurate and rapid
2.Scanning and Enumeration
scanning is a method of getting network information such as identification of host, port information, services by scanning network ports. By network scanning you can get open ports. Live host in a network, services running on a host and OS information. You can also scan for vulnerabilities in any network or computer system. By scanning network you can get network topology, router, firewalls server in any and host information. This can be done by manual or by automated tools line nmap, nessus, Nikto and many more.
3. Gaining access
by now attacker gather all information of a victim network or  computer system.  By using  all information now attacker try to break into a victim network or anything. By using any vulnerability or any weakness attacker try to gain unauthorized access into a victim network or system. After gain access to a system attacker also try to gain admin level access to do that attacker also do privilege escalation. In this whole process attacker use various tools and methods to break into a system.
4. Maintaining access
Once a hacker has gained access to a victim network or system. Now they want to maintain that access for future exploitation and attacks. Once hacker own that system. Hacker can use this system in many ways like zombies attack, DDoS attack and use this system for malicious purpose. There are many many ways to maintain that connection like installing trojans, rootkits, backdoor or other malicious files in victim system.
5. Clearing tracks
This is a last phases of hacking in this phase attacker try to clear all evidence so that in the later point of time, no one will find any trace leading to him. Hacker try to clearing out sent mails, clearing server logs, temp files, and any other evidence that leading to him. This is very important step because it clears the system information and that make harder to track a hacker.

How much does CEH certification cost?
The Certified Ethical Hacker Certification exam is a 4-Hour Exam with 125 multiple choice questions. The certification cost of CEH is just INR 25,000. But if you choose for CEH Training and Certification, the cost will be INR 35,000. You can also avail demo class for free. The best part of CEH Training and Certification from Craw Cyber Security is you can go for this course even after 10th (Secondary School).
Is CEH hard to pass?
It depends on what you have studied and using which source. Craw Cyber Security provides well qualified, certified and experienced trainers which makes Craw Cyber Security more efficient to provide more skills to their learners. EC-Council has its own syllabus for Certified Ethical Hacker Course, which is used by Craw Cyber Security to train their learner in well organized and well-planned manner, so that learners get all the skills that a Certified Ethical Hacker (CEH) should have.
 Is CEH certification valuable?
Certified Ethical Hacker (CEH) is the most advanced ethical hacking course online which can help you to gain knowledge about the IT Security/Cybersecurity domain or to become any level of Security Expert. The CEH has the great combination of attainability and recognizability, which makes the CEH an ideal first penetration testing certification. CEH is valuable because it measures your ability to perform reconnaissance, enumeration, gain access, maintain access (persistence), and cover their tracks. The rate at which cyber-attacks and vulnerabilities are rising with every passing day, causing billions of dollars of damage to organizations, across the world, the job profile in CEH (Certified Ethical Hacking Course Online) is highly in demand.
How long does it take to become a certified ethical hacker?
Ethical Hacking is an extensive field, it all depends on how much you learn to hack per day. To complete the Certified Ethical Hacking course  online program, it takes five days to complete. To be a master in hacking it would not take more than 5 years. To become a successful hacker, you need to think like a hacker.
What should an individual do after completing an Ethical Hacking course online?
After the completion of course you should go for global level CEH certification which is held by EC-Council, it can be done from Craw Cyber Security, Delhi because Craw Cyber Security is a partner of EC-Council.