Get Hands-On Experience in Ethical Hacking: Find CEH Training Near Me
May 6, 2021
2023-05-26 11:49
Get Hands-On Experience in Ethical Hacking: Find CEH Training Near Me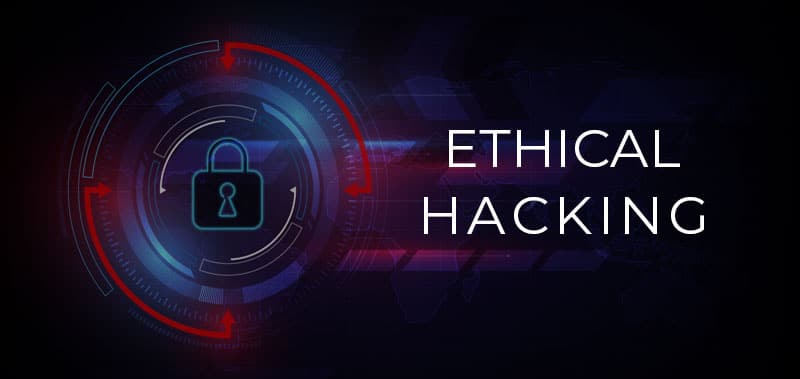 Get Hands-On Experience in Ethical Hacking: Find CEH Training Near Me
As EC-Council provides world-class CEH Training Institutes in almost every vicinity of the world, it is so mindful of elaborating on the mainstream CEH Training Near Me or a particular location.  In India, Craw Security is one of the Top CEH Training Institutes in Delhi NCR that proposes primetime courses from the House of EC-Council at very affordable rates, including the CEH v12 Training and Certification Course in India.
In this blog post, we will study the key factors related to CEH Certification in India, especially Delhi NCR, with Craw Security's magnificent facilities at Saket and Laxmi Nagar locations.
Choose the Best CEH Training
A major shift of new individuals from other IT fields to the world of cyber security can be witnessed so massively.  In this regard, CEH Couse can work wonders for anyone who is interested in starting a career in ethical hacking.
Moreover, the main concerning point that one should follow is to choose the best CEH Training institute that should be aware of all kinds of fundamentals of CEH basics.  And that should be an accredited training partner, like Craw Security in the India subcontinent, to deliver globally certified training of information security courses to eligible learners.
Go For The CEH Training Online
Craw Security has fairly understood the essence of a CEH Training Online Course, as all the prospective learners do not possess the correct order of time to initiate an instructor-led classroom training.  In addition, the CEH Training Duration of these online versions of CEH Training Courses is 40 hours of efficient training through Craw Security, one of the Best CEH Training Centers in India.
CEH Training Syllabus
The prominent syllabus of CEH Training at Craw Security is the best you can get in India from high-profile training providers with world-class experience of 12+ years.  Hence, the CEH Training Syllabus, duly scrutinized by industry tech experts, is as follows:
Module 01: Introduction to Ethical Hacking
Module 02: Footprinting and Reconnaissance
Module 03: Scanning Networks
Module 04: Enumeration
Module 05: Vulnerability Analysis
Module 06: System Hacking
Module 07: Malware Threats
Module 08: Sniffing
Module 09: Social Engineering
Module 10: Denial-of-Service
Module 11: Session Hijacking
Module 12: Evading IDS, Firewalls & Honeypots
Module 13: Hacking Web Servers
Module 14: Hacking Web Applications
Module 15: SQL Injection
Module 16: Hacking Wireless Networks
Module 17: Hacking Mobile Platforms
Module 18: IoT Hacking
Module 19: Cloud Computing
Module 20: Cryptography
CEH Training Cost
Several institutes in the wild offer this primetime CEH Training at very hefty amounts of money.  On the contrary, Craw Security offers the Best CEH Training at very affordable prices, which always would be a bit less than the other rival institutes in the educational market.
FAQs
About CEH Training Near Me
1: How Long is CEH Training?
The duration of the CEH Training Course by Craw Security, one of the accredited training partners of the EC-Council, is 40 hours.
2: What is CEH Certification?
A professional certificate given out by the EC-Council is the Certified Ethical Hacker (CEH) designation.  It is generally accepted in the cybersecurity industry and serves as a confirmation of a person's expertise in ethical hacking and penetration testing.
3: How much does CEH training cost?
The cost of CEH Training by Craw Security is slightly lower than the other training institutes in India.  An interested person who wishes to make an outstanding career in ethical hacking with the help of this primetime CEH Certification can call us at +91-9513805401 to know more about the same.
4: Which institute is best for CEH?
Craw Security, an accredited training partner of EC-Council to deliver its information security training courses at cost-efficient and discounted prices, is the best fit for the person willing to do this from the best training instructors.
5: Can I take CEH without training?
Yes, this can happen.  However, it's pretty hard to understand all the fundamentals of the CEH Training and Certification Course without proper guidance from an experienced and skilled mentor.  But there is nothing that a man cannot do if he determines a task.
6: What is the maximum salary of CEH?
An entry-level CEH specialist in India can anticipate earning between INR 3 and 6 lakhs per year with no or little expertise.  The pay may considerably rise as the person gets competence and experience.  With 3-5 years of expertise, mid-level CEH specialists might make between INR 6 and 12 lakhs annually.
Senior-level CEH specialists with years of experience, specialized knowledge, and a track record of success may earn more than INR 15 lakhs annually.  Some senior CEH experts with leadership positions or jobs in high-demand industries like financial services or cybersecurity consultancy may even make more than INR 20 lakhs annually.
Wrapping Up
In conclusion, we would like to say that the CEH Training in India facilitated by Craw Security is the best you can get at a bit lower price range than you have to pay anywhere else in the world.  Being an accredited training partner of EC-Council to deliver its courses to all eligible individuals, including CEH, a person can be sure-shot to obtain nothing but the best training at its Saket and Laxmi Nagar branches in Delhi NCR.  To grab more authentic info, you can give us a call at +91-9513805401 and speak with our educational counselors' team.