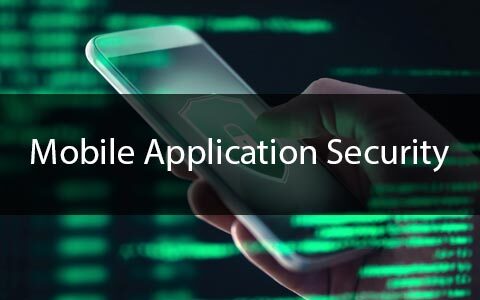 Mobile Application Security Training in Delhi
₹15,000.00
In Mobile Application Security Course module consists of several topics dealing with Mobile Security and how to tackle these vulnerabilities to which hackers and hackers can take advantage.
Course Duration: 40 hours
Lectures: 35
Language: English
Course Videos
E-Books, pdf
Training Certificate
Description
Craw Security also provides courses for Mobile Application Security Training in Delhi. Our course of Mobile Application Security goal is to identify all vulnerabilities in Mobile Application Security Course in Delhi and assist to remove these vulnerabilities from the mobile application. The Mobile Application Security Course in Delhi has become an essential part of our lives as our dependence on our smartphones has grown and securing them is a crucial requirement. Penetration Testing can provide us with a certain level of confidence, but hacking into Mobile Applications Security Course demands a different approach and setup than with Web Applications.
Get Training from the best of faculty at Craw Security and become a Professional Security analyst in Mobile Application Security.
Mobile Application Security Course in Delhi
Craw Security offers Mobile Application Security Training in Delhi where you will learn most of the important tools and techniques used for the security of your Mobile Devices and Applications. Our Mobile Application Penetration Testing and Ethical Hacking Training Course covers all parts of Mobile Application Penetration Testing Training and Mobile App Ethical Hacking. During this course, we give training about how to deal with cyber threats to mobile and its various applications.
Through this course, we provide Mobile Application Security Course to Security Enthusiasts, IT professionals, and Mobile Application Developers who want to learn about mobile application security issues in detail. After completing this course, the students will gain proficiency with the hacking and alleviation apparatuses and techniques for the portable applications utilized by the assailant.
What is the Training Objective of Mobile Application Security?
After completing Mobile Application Security Course, you will be able to perform the following tasks:
• Secure Mobile applications Security from specialized and business rationale viewpoints. • Distinguish business rationale and specialized weaknesses in your Mobile application's security • Understand real-world attack techniques • Catch the business rationale stream of the Mobile Application Security • Distinguish the application's weaknesses that can be abused utilizing introduced applications on cell phones • Evaluate cell phone security issues • Test and find weaknesses present in cell phones, Mobile applications, workers,s and the organization