Learn Linux Essential Training Course in Delhi
October 10, 2021
2023-03-10 12:06
Learn Linux Essential Training Course in Delhi
Book a Trial Demo Class
Training Available 24*7 Call at +91 9513805401
Linux Essential Training in Delhi
The  Linux Essential Course certificate is a great way to show employers that you have the foundational skills required for your next job or promotion. Linux Essential Course is an introduction to Linux as an operating system, basic open source concepts, and the basics of the Linux command line. Content developed by experts. Craw Security providing an online Linux Essential course in Delhi. Some organizations consider RHCSA mandatory; definitely, after earning the certificate your CV will become more visible to recruiters.
Red Hat provides good preparation material, after going through all of the curriculum modules, you will have a sound knowledge of RHEL systems from basics to advanced level. If you are already an experienced person in Linux Administration even then going through this examination process you will improve your confidence level and will be able to validate your skills and expertise.
Although some other vendors are also providing Linux certifications e.g. LPIC or CompTIA Linux+, RHCSA is the most reputed and recognized certification.
Linux Essentials Course Content
Module 01: Getting Started with Red Hat Enterprise Linux
Module 02: Accessing the Command Line
Module 03: Managing Files from the Command Line
Module 04: Getting Help in Red Hat Enterprise Linux
Module 05: Creating, Viewing & Editing Test Files
Module 06: Managing Local Users and Groups
Module 07: Controlling Access to Files
Module 08: Monitoring and Managing Linux Process
Module 09: Controlling Services and Daemons
Module 10: Configuring and Securing SSH
Module 11: Analyzing and Storing Logs
Module 12: Managing Networking
Module 13: Archiving and Transferring Files
Module 14: Installing and Updating Software Packages
Module 15: Accessing Linux File System
Module 16: Analyzing Servers and Getting Support
Linux Essentials Our Course Advisor
Choose Your Preferred Learning Mode

We offer customized VILT (Virtual Instructor-Led Training) sessions at your convenient hours to provide effortless training.

One can also opt for the prerecorded video sessions available at any point of time from any particular location.

Hire a preferred trainer at your work premises at your chosen time slots and train your employees with full efficiency.
Craw Security's Students Awarded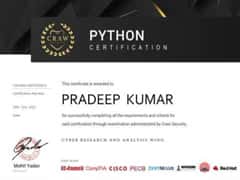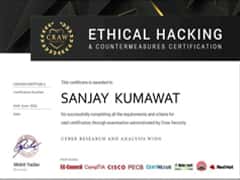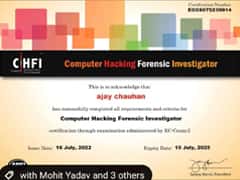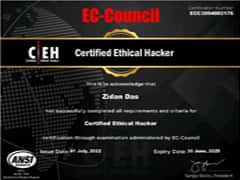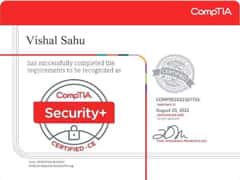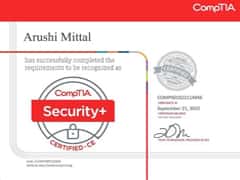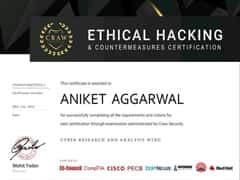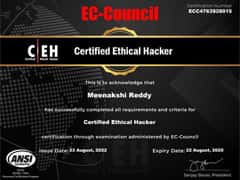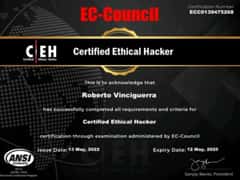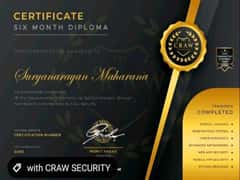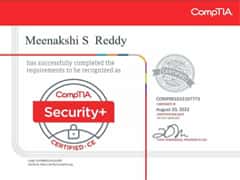 Related Cyber Security Course
What People Are Saying About Craw Security






Linux Essentials Frequently Asked Questions
Is learning Linux worth it?
Yes, learning Linux in the current scenario and market is absolutely appropriate because companies are recognizing the importance and benefits of Linux OS and are switching towards it in great numbers. Because of this transition a huge employment opportunity is being created for which companies are searching for IT professionals who are Linux certified and are willing to pay a handsome annual salary to them. 
Does Linux need antivirus?
Generally, Linux does not require an antivirus because very little Linux malware exists in the wild. It is very unlikely for a Linux OS to get infected by a malware because malware authors usually do not tend to target Linux desktops as there are few average users to use them. And, also Linux cannot run Windows software natively, so Windows viruses also cannot infect Linux OS.
What are Linux Essentials?
NDG Linux Essentials is an introduction to Linux as an operating system, basic open source concepts and the basics of the Linux command line. Content developed by experts, a Linux virtual machine and step-by-step labs give you hands-on access to practice Linux command line concepts.
Is Linux Essentials exam hard?
LPI exams are tougher than the usual CompTIA ones. Linux+ is much tougher than the earlier CompTIA exams. Definitely recommend some extra resources. the course instructors can give you some extra resources - Labsim is a good one.
Which Linux certification is best?
Here we have listed the best Linux certifications for you to boost your career.
GCUX – GIAC Certified Unix Security Administrator. ...
Linux+ CompTIA. ...
LPI (Linux Professional Institute) ...
LFCS (Linux Foundation Certified System Administrator) ...
LFCE (Linux Foundation Certified Engineer)
pwd — When you first open the terminal, you are in the home directory of your user. ...
ls — Use the "ls" command to know what files are in the directory you are in. ...
cd — Use the "cd" command to go to a directory. ...
mkdir & rmdir — Use the mkdir command when you need to create a folder or a directory.
What is the best way to learn Linux?
Top 10 Free & Best Courses to Learn Linux Command Line in 2021. javinpaul. ...
Linux Command Line Basics. ...
Linux Tutorials and Projects (Free Udemy Course) ...
Bash for Programmers. ...
Linux Operating System Fundamentals (FREE) ...
Linux Administration Bootcamp: Go from Beginner to Advanced.
Do I need to learn Linux?
You don't need to, but if you don't learn it you really miss something. Learning Linux and terminal takes time, you will not be fluent in a few days. ... On Linux there is a command line for everything. Once you know the basics, you just need one terminal and you can do everything you want in a very short period.