Ethical Hacking and CEH Training and Certification Course in Delhi
June 19, 2021
2022-10-07 17:44
Ethical Hacking and CEH Training and Certification Course in Delhi
Ethical Hacking and CEH Training and Certification Course in Delhi
Learn Ethical Hacking Course and you will get more Information about CEH. In this Ethical Hacking CEH Training and Certification Course in Delhi, you will learn how to hack the system passwords, Mobile hacking, web Hacking, SQL Injection, Learn to Hack online etc.
Created by : Craw Cyber Security
Course Include: Training & Global International Certificate
Accreditation with : EC - Council
Book a FREE Trial Class
Training Available 24*7 Call at +91 9513805401
CEH v12 Course in Delhi and Hacking Certification Course
Eccouncil CEH v12 Ethical hacking Course in Delhi is to help you to become a master in the Ethical Hacking Course in Delhi (Eccouncil CEH – Certified Ethical Hacker v12) that can be used in Penetration Testing course, an Ethical Hacking Course in Delhi, India. When you walk out of an Ethical Hacking Institute with Ethical Hacking Course in Hindi and Cyber Security skills that are highly in demand, which carries the same value as an international certified Ethical Hacker Course you get the most out of it. In conclusion, this Ethical Hacking and Cyber Security Course in Delhi prepare you for the Eccouncil CEH in Delhi – Certified Ethical Hacker Exam and Certification.
What is NEW in CSCU Course?
Implement Operating System security measures on their computers.
Safeguard against the threats associated with online social networking.
Data Backup and Disaster Recovery.
Make an informed decision about choosing the antivirus which is most relevant to their needs.
Understand the threats to mobile devices and how to safeguard against them.
Ethical Hacking and CEH Training and Certification Course Institute in Delhi will help you to get all Ethical Hacking knowledge. Learn more about Ethical Hacking Course by Best Certified Ethical Hackers and Penetration Testing Experts in this field. You will learn in Ethical Hacking CEH Certification and Training Course how to crack systems passwords with the help of tools. Our Ethical Hackers Experts will teach you, how to scan Networks, Hacking Web Servers with the help of SQL Injection. Join our Latest Ethical Hacking and CEH Training and Certification Course Batch to become a Certified Ethical Hacker Click here to get Details. After Completion your Ethical Hacking and CEH Training and Certification Course Batch you have to pass CEH Certification Exam to become a Certified Ethical Hacker in Cyber Security. After Completion CEH Certified you can make a Career in Cyber Security and go for the next level which is Penetration Testing. information security course aims to equip students with the knowledge and skills required to defend the computer operating systems, networks and data from cyber-attacks. cyber security certifications, you must first pass an exam and then earn continuing education units to keep your certification active. This shows that your skills and knowledge match those demanded by today's jobs. if you are looking for best ceh training in Delhi. join the craw security. best ceh training institute in Delhi. Craw Security Providing Cyber Security Certifications Courses . craw security provides cyber security course in Hindi and English also live led training. cyber security course in India. which is so high demand able course in India. and student can also join cyber security course after 10 or 12 also. join cyber security course in Delhi
Show More

∨
What will you Learn in CEH v12 Course in Delhi and Hacking Certification
Learn Ethical Hacking and CEH Training and Certification Course Content
Module 01 : Introduction to Ethical Hacking
Ethical Hacking Concepts and Scope
Hacking Concepts, Types and Phases
Incident Management
Information Security Control
Information Security Threat
Mobile Threats, Insiders Attacks & Botnets
Penetration Testing
Shrink Wrap Code Attacks
Module 02 : Footprinting and Reconnaissance
Advanced Google Hacking
Downloading a Website Copier Tool
Email Footprinting
Footprinting Methodology
Footprinting Tool Maltego
Network Footprinting
Module 03 : Scanning Networks
ACK Flag Probe Scanning
ACK Flag Probe Scanning
Bypassing IDS and OS Fingerprinting
Overview of Scanning Network
Scanning Methodology
Spoofing IP Address
Module 04 : Enumeration
DNS Zone Transfer Enumeration
Enumerartion using Nmap
Enumeration Concepts
SMTP Enumeration
Techniques for Enumeration
Module Objective
Module 05 : Vulnerability Analysis
Vulnerability Assessment Solutions
Vulnerability Assessment Tools for Mobile
Vulnerability Assessment Tools
Module 06 : System Hacking
CEH Hacking Methodology
System Hacking Goals
Types of Password Attacks
Vulnerability Exploitation
Password Recovery Tool
Passive Online Attacks
Module 07 : Malware Threats
Computer Worms
File less Malware
Types of Password Attacks
Introduction to Viruses
Advanced Persistence Threats
Introduction to Malware
Module 08 : Sniffing
MAC Address and CAM Table
MAC Flooding
Sniffing in Data Link Layer
How DHCP Works
ARP Spoofing and Poisoning
MAC Spoofing and Duplicating
Social Engineering Objective
Phases of Social Engineering Attacks
Computer-based Social Engineering
Human-based Social Engineering
Identity Theft and Types
Insider Threats
Module 10 : Denial-of-Service
Module 11 : Session Hijacking Module
Module 12 : Evading IDS, Firewalls, and Honeypots
Module 13 : Hacking Web Servers
Module 14 : Hacking Web Applications
Module 15 : SQL Injection
Module 16 : Hacking Wireless Networks
Module 17 : Hacking Mobile Platforms
Module 18 : Internet of Things
Module 19 : Cloud Computing















Frequently Asked Questions
About CEH v12 Course in Delhi and Hacking Certification | Learn Cyber Security | Cyber Security Certification | Cyber Security Course in Hindi
Where can I learn Ethical Hacking in Delhi?
You can learn an Ethical Hacking Course in Delhi. This Ethical hacking Course provided by Craw Cyber Security in Saket and Laxmi Nagar. 
Which certification is the best for Ethical Hacking Course?
Eccouncil Certified Ethical Hacker, CEH v11 Certification Course is the best Certification Course for Ethical Hacking which is provide by us in Delhi. 
Which Institute is the best for Ethical Hacking Training?
The Best Institute for doing Ethical Hacking Course in Delhi is craw Cyber Security. It is located in Saket and Laxmi Nagar. 
Is Ethical Hacking a good Career?
Yes, Ethical Hacking Course is a good career if you are interested in the Ethical Hacking and cybersecurity field but it requires a great knowledge of the whole IT field. Join our Ethical Hacking Course in Delhi, Saket, and Laxmi Nagar
What is the salary of an Ethical Hacker in India?
We provide placement on Ethical Hacking after completed Ethical Hacking Course. The Eccouncil Certified Ethical Hacker salary in India for freshers starts from ₹3.5 LPA. The average salary of an Ethical Hacker in India turns out to be between ₹29k and ₹41k per month. 
Which language is best for Ethical Hacking ?
Python Language is the best for Ethical hacking Course. We provide Python Programming Course for Ethical Hacking Course to become Master in Ethical Hacking.
What skills do you need to be an Ethical Hacker?
Computer Networking Skills.
Computer Skills
Linux Skills
Basic Hardware knowledge 
Cryptography Skills
Database Skills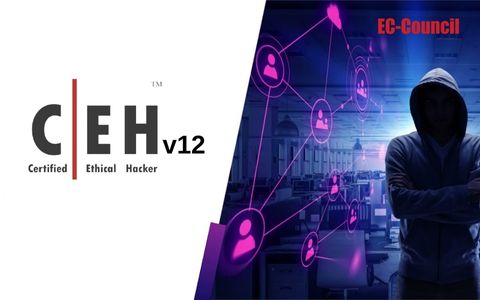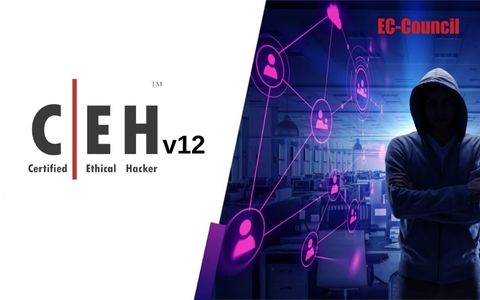 Register Now Before Registration Closed
& Grab Eccouncil CEH v12 Course Benefits
Certified Ethical Hacking Training Course | Hacking classes near me