Cyber Forensics Investigation Summer Internship Course In Delhi
June 1, 2021
2023-03-05 11:15
Cyber Forensics Investigation Summer Internship Course In Delhi
Cyber Forensics Investigation Summer Internship Course In Delhi
Download Craw Academy Application
Learn the best-in-class Computer Hacking Forensics Investigator Training Course in Delhi that always keeps updating to match the innovative changes in digital devices by the dedicated learning modules of the CHFI v10 Course in Delhi.
Book a Trial Demo Class
Training Available 24*7 Call at +91 9513805401
What will you learn in the Best Cyber Forensics Investigation Course in Delhi?
Whether you are thinking to serve the nation by playing your role of a good Computer Forensics Analyst or Digital Forensics Examiner, you will need the most superior or the Best Cyber Forensics Investigation Course in Delhi that can literally shape your career towards the better genre of Computer Forensics Specialist.
Enrolling in Eccouncil Certified Hacking Forensics Investigator Course in Delhi will certainly assist the students to grasp good information related to the premium EC Council Forensics Course for conducting thorough investigations using groundbreaking digital forensics technologies for several Digital Forensics Companies in the near future.
Every new day various fresh tools are being invented in the distinguished domain of Digital Forensics and Cyber Investigation for carrying out numerous Computer Hacking Investigations procedures. Cyber Forensics Course in Delhi deals with the Investigation techniques used by police, government, and corporate entities globally. After completing the Computer Hacking Forensics Investigator Course, one can find several paths for finding out data that inhabit a computer system. It also teaches to recover the deleted, encrypted, or mutilated file information.
Certified Hacking Forensics Investigation Content
Module 01: Computer Forensics in Today's World
Module 02: Computer Forensics Investigation Process
Module 03: Understanding Hard Disks and File Systems
Module 04: Data Acquisition and Duplication
Module 05: Defeating Anti-Forensics Techniques
Module 06: Windows Forensics
Module 07: Linux and Mac Forensics
Module 08: Network Forensics
Module 09: Investigating Web Attacks
Module 10: Dark Web Forensics
Module 11: Database Forensics
Module 12: Cloud Forensics
Module 13: Investigating Email Crimes
Module 14: Malware Forensics
Module 15: Mobile Forensics
Module 16: IoT Forensics
EC-Council CHFI v10 Our Course Advisor
Choose Your Preferred Learning Mode

We offer customized VILT (Virtual Instructor-Led Training) sessions at your convenient hours to provide effortless training.

One can also opt for the prerecorded video sessions available at any point of time from any particular location.

Hire a preferred trainer at your work premises at your chosen time slots and train your employees with full efficiency.
EC-Council CHFI v10 Course Description
Computer Forensics Course | Cyber Forensics Course | Digital Forensics Training
Later on the completion of the authentic CHFI v10 Training in Delhi, you will become a professional Computer Forensics Investigator that can nicely crack down the cases using varied tactics and tools that one has learned during EC Council CHFI Training.

According to the organization you are working for, your post may have different titles such as Computer Forensics Examiner, Digital Forensics Investigator, Cyber Forensics Detective, Computer Forensics Analyst, or Computer Forensics Specialist which are different names used for Cyber Forensics Investigators in different agencies. However, your daily official chores will be the same and only the post name may vary. The course curriculum comprises of the basic to advanced fundamentals gathered from the industry experienced experts hailing from all around the world in diverse Digital Forensics Companies making CHFI v10 Syllabus more authentic and accredited.
Benefits of Computer Forensics Investigator Course
After the finale of the Computer Forensics Course in Delhi, you will be able to solve issues/cases related to cybercrimes such as Investigating Techniques, Case handling, damaged/deleted data, data recovery, or encrypted data. To clarify, Cyber Forensics Investigation Course in Delhi comprises many types of cyber forensics programs which will help individuals to conduct a smooth investigation.

The tools and techniques taught in this Best Cyber Forensics Investigation course in Delhi help in solving various cyber-related crimes like the misuse of confidential data, breach of intellectual property rights, theft of trade secrets, and various related frauds. During the Digital Forensics Training, various types of ways and techniques come into practice that one potential investigator can use throughout the actual investigation for solving the real-time cases as soon as possible.
Craw Security's Students Awarded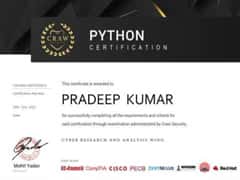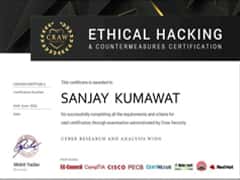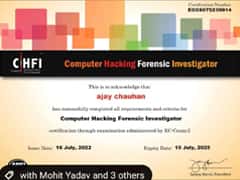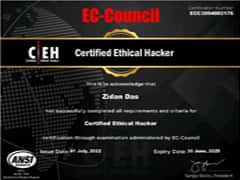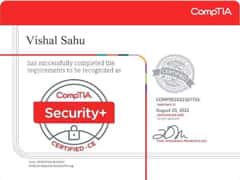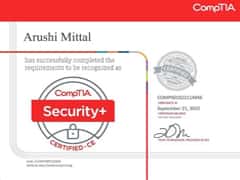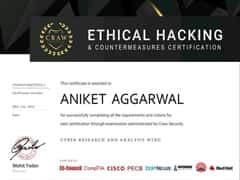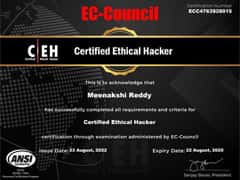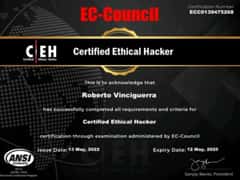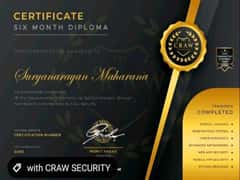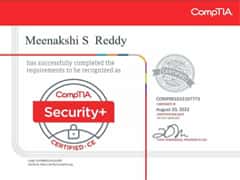 Most Digital Forensics and Cyber Investigation aspirants have seen searching CHFI Certification Cost and CHFI Certification Difficulty each day in various search engines for understanding every nitty-gritty detail of this magnificent Computer Forensics Course. Since the latest update or CHFI v10 Release Date on 1st of May 2021, more individuals are drawing towards this course for building their career in this awesome field.
Therefore, Craw Cyber Security Institution at Saket and Laxmi Nagar provide this marvelous Cyber Forensics Course Certification and Training at cost-efficient prices. One can also call us on our 24Х7 hotline toll-free number at +91-9513805401 for applying for FINANCIAL AID and support from our counselors.
Related Cyber Security Course
What People Are Saying About Craw Security






EC-Council CHFI v10 Frequently Asked Questions
What do you mean by cyber forensics?
Cyber Forensics is a skillset of procedures used for doing numerous investigations related to encrypted, broken, or tampered IoT devices, or e-copies of distinguished data files. Most of the data is on servers in today's world, hence, the collection of the concerning data as concrete evidence in a court of law would also be obtained from cyber forensics.
What is CHFI Certification?
CHFI Certification which is widely known as EC Council Certified Hacker Forensics Investigator Certification is a CHFI v10 Certification course that describes the industry-insights of the Computer Forensics Course used for fulfilling diverse cyber investigation purposes in real-time forensics cases crackdown.
How does cyber forensics work?
A regular Cyber Forensics Analyst usually extracts the dataset hidden in an encrypted format within various platforms like Social Media Chats, SMS messages, customer details, banking credentials such as User ID and passwords, and other useful information stored in IoT devices and other essentials software. A Digital Forensics Examiner generally investigates the crimes and obtains crucial cyber evidence.
In some cases, these Cyber Security Specialists help in the research and investigation procedures of crimes by recovering hidden, encrypted, or deleted information related to the case. They also safeguard the integrity of data by following a chain of custody that ensures its admissibility in court.
CHFI Certification and Training fall under the mid-category in the hard courses index as it is easier than the medical and engineering course streams while tougher than the several streamlines related to Arts and Humanities courses.
Why is cyber forensics important?
Cyber Forensics is a very important aspect when it comes to securing the database of an organization's network security. This feature empowers the entire integrity and survivability of the network infrastructure of an enterprise. For example, getting to know how the legal and technical aspects of computer forensics via ensuring the information security that may assist you with catching crucial data if your network is compromised and will suitably support you prosecute your case with the right sort of concrete evidence if the corresponding culprit intruder is caught.
What does a cyber crime investigator do?
Generally, a cybercrime investigator examines multiple crimes that extent from recovering a file system on any computer that might of an individual or an organization that possibly have been compromised or damaged to investigating them against various illegal acts. In short, they are the cyber helping hand of various investigating agencies from government or private organizations that do forensics work to recover data that may be hidden, tampered, broken, or deleted for providing concrete proof to be admissible in the law court.
What is forensic investigation in cyber security?
Extraction of deleted, hidden, tampered, or broken files from various IoT devices or AI protocols to make it a genuine and authentic proof that may be admissible in the law of court in a criminal investigation is the main operation that forensic investigation possesses in cyber security.
What is the highest paying forensic job?
There are many high-paying forensic jobs in the wild that one can do after completing a through Best Cyber Forensics Investigation Course in Delhi. Some of the famous high paying Forensic Jobs is described below:

•   Forensic Medical Examiner
•   Forensic Engineer
•   Forensic Accountant
•   Crime Scene Investigator
•   Crime Laboratory Analyst