Forensic Toolkit FTK Training Certification
Download Craw Academy Application
 Learn the authentic FTK® Forensic Toolkit Training and Certification Course in Delhi NCR through the most skilled and dedicated teaching faculty members having more than 8+ years of Forensics experience in numerous law enforcement agencies in the market.
Book a Trial Demo Class
Training Available 24*7 Call at +91 9513805401
What will you learn in AccessData Forensic Toolkit (FTK) Imager Training and Certification?
Being a valuable and integral part of a few Forensic Toolkit (FTK) Training Institutes in the entire landscape of India, Craw Security offers an in-depth curriculum associated with FTK Forensic Toolkit Course in Delhi.  The FTK® Forensic Toolkit, run by its parent company – Exterro®, which is a Legal GRC Software Platform, the highest of its kind in the world.
We are the prime partner with Exterro® company for selling all its products and services at a discounted price.  In short, Craw Security is the Best FTK Retailer in India delivering quality products and services related to the Exterro® organization. Moreover, our alumni network who took our valuable FTK User Guide Training got certified and is working with the most reputed law enforcement bodies in the world.  Students also join our splendid FTK® Forensic Toolkit Training to serve the motherland of India with the best of their knowledge and potential.
Forensic Toolkit FTK Course Content
Forensic Toolkit Our Course Advisor
Computer Forensics: FTK Forensic Toolkit Overview
Access Data Forensic Toolkit is the main FTK® Forensic Toolkit company, which is now a subsidiary of Exterro® organization.  Nowadays, Exterro Enterprises are offering world-class numerous FTK Forensic Toolkit Training and Certification Courses just for the sake of creating more expert Forensic professionals for several law enforcement agencies in the market.
On the same side, Craw Security, by being the official partner with Exterro® organization, offers a hands-on approach to the students on live project-based learning methodology.
Choose Your Preferred Learning Mode

We offer customized VILT (Virtual Instructor-Led Training) sessions at your convenient hours to provide effortless training.

One can also opt for the prerecorded video sessions available at any point of time from any particular location.

Hire a preferred trainer at your work premises at your chosen time slots and train your employees with full efficiency.
Basic Networking Course Description
Forensic Toolkit 101 is basically a 4-days course that will enlighten students regarding the working methodology and other varied concepts associated with the AccessData Forensic Toolkit (FTK).  It includes some technical concepts that facilitate the learners to investigate & solve a broad range of cases efficiently.
In this 4-days course workshop, learners will get a practical approach to testing the specializations and working methodologies of the FTK User Guide.  This genuine and sincere Forensic Toolkit 101 Training is nicely designed and developed for both entry-level forensic investigators and well-established and experienced professionals with a nice level of industry knowledge.
Since this premium Forensic Toolkit 101 Training will engage forensic antiques to demonstrate the specializations, the main consideration of FTK 101 is to dedicatedly instruct the features and procedures accessible to the investigator.  This premium course will serve as a cornerstone for the courses like FTK Enterprise 105, FTK 201, and FTK 301.
This high-end FTK Imager Course facilitates the students with the knowledge of the widely used tool in the digital forensic investigation procedures – FTK Imager.  During this magnificent course, one will learn how to swiftly obtain and examine digital evidence with zero-errors possibility.
At first, one will explore the installation and configuration of the FTK Imager Forensic Toolkit.  Secondly, one will go to discover the varied processes by which one can acquire distinguished types of images and keep the integrity of the original data source.
FTK® Forensic Toolkit | Forensic Tools 7.5.1
Exterro® Enterprises has come up with the latest update of the FTK® Forensic Toolkit that can allow the investigator with some of the most exciting features that can certainly solve the most complex and intricate cases in the shortest amount of time.
Anyone who wants to try and download this latest software's trial version can click here and go to the official website of the Exterro® Enterprises and fill in the required information and download your copy of the trial version of the FTK Forensic Toolkit 7.5.1.
The main USPs of this Forensic Tool 7.5.1 are as follows:
It collects volatile data from 20,000 remote endpoints in a single timeframe.
It processes the collected data 8X faster than the other solutions.
Unmatched Text Recognition and accuracy and speed with OCR processing by ABBYY FINEREADER compatibility.
Hunts and scan for INDICATORS OF COMPROMISE.
Investigate a ransomware attack data breach or insider threat.
Built-in offline Language Translator. Hence, it easily tackles cross-border and multilingual investigations.
Super-intelligent AI-powered VIDEO RECOGNITION feature. It saves an investigator time taking process by eliminating hours of manual video review.  Moreover, it automatically flags key elements like people, potential weapons, and drugs.
EXPLICIT IMAGE DETECTION for CSAM.
Apart from the above-mentioned specializations, it carries numerous other special features that give more power to the investigating offers to search with a pace.
Craw Security's Students Awarded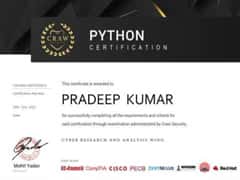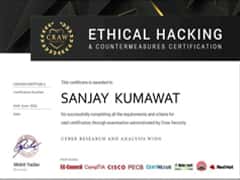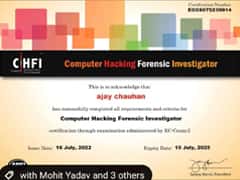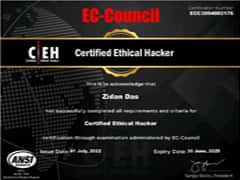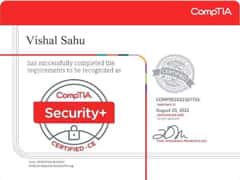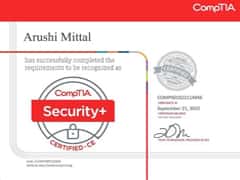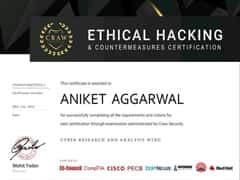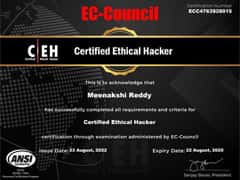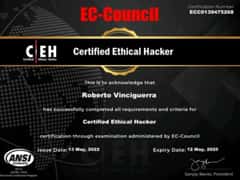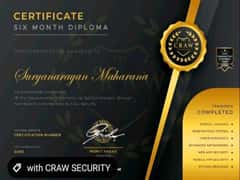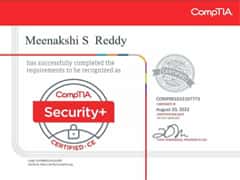 Related Instructor Led Course
What People Are Saying About Craw Security






AccessData Forensic Toolkit (FTK) Imager Course Frequently Asked Questions
The FTK Forensic Toolkit Training is the course where digital investigation professionals or aspirants train themselves with the help of professional software which is widely known as FTK® Forensic Toolkit Training and Certification Course in Delhi offered by the state-of-the-art institutions of Craw Cyber Security Institute in Delhi NCR at Saket and Laxmi Nagar locations.
Forensic Toolkit (FTK) is basically a computer forensics software application offered by AccessData, which is now a subsidiary of Exterro® company.  This toolkit comes with an autonomous disk imaging schedule commonly known as FTK Imager.  This FTK Imager is a free tool that functions as a breakthrough model for digital forensics investigators which ultimately saves a lot of time in forensics.
How much does Forensic Toolkit cost?
The Forensic Toolkit Cost is as follows:
| | |
| --- | --- |
| Cost Name | Cost (in ₹) |
| Perpetual license | 3,05,089/- |
| Annual Support Cost | 85,456/- |
| 1-Year subscription license | 1,70,071/- |
Apart from it, the Annual Support fee is included at no additional cost.
What is FTK toolkit used for?
The FTK or Forensic Toolkit is an AccessData company's product which is now a subsidiary of Exterro® Enterprises.  It is generally used in doing various Digital Forensics by distinguished forensic investigators.
This FTK Toolkit can perform various forensic operations such as scanning a hard drive for potential evidence which can be deleted, hidden, encrypted or tampered with by malicious actors or criminals.  It can also extract the deleted emails and scans a disk for text strings to use them as a password dictionary to crack encryption.
What is AccessData FTK Imager?
The AccessData FTK Imager is an open-source software solution that is widely used for generating copies of the original digital evidence that can be submitted in the law of court.
What is autopsy forensic tool?
The Autopsy® forensic tool is basically a digital application and graphical interface to The Sleuth Kit® and some other varied digital forensic tools.  It is dedicatedly utilized by various law enforcement agencies, military companies, and corporate examiners to testify the investigation process that could potentially be happened with the computer or its accessories.
This can also be used to recover the deleted photographs from your camera's or mobile's memory card.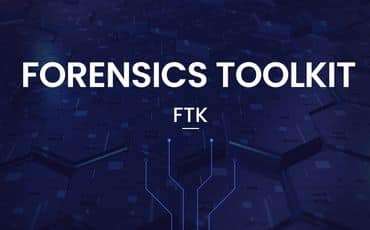 ** Limited seats available**
Call Now +91 951 380 5401