Certified Ethical Hacking v11 Training Program
August 10, 2021
2022-03-05 13:15
Certified Ethical Hacking v11 Training Program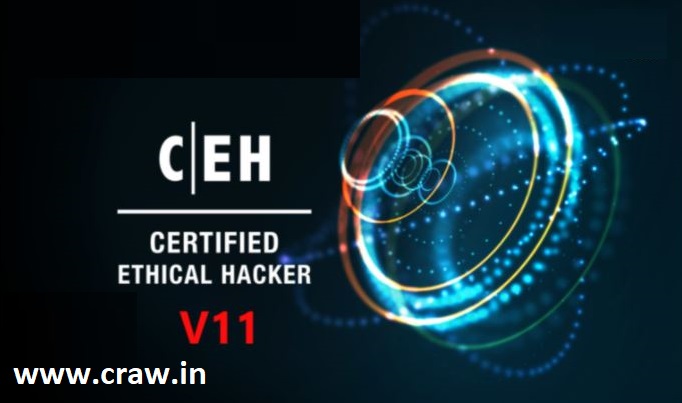 Certified Ethical Hacking v11 Training Program
Certified Ethical Hacking v11 Training Program
WHAT IS CEHv11
Certified Ethical Hacking certification by EC-council validates that a professional is trained in Information security, Ethical Hacking, and Penetration testing. CEH course equip the professionals with practical knowledge to safeguard against malware, loopholes of network system and unlawful hacking
CEHv11 is one of the most widely used and trusted certifications. It has been updated considering the immense use of the Internet of Things (IoT) which would help the students to stay relevant in this ever-changing time and learn new technological advancements along with Ethical hacking. This course provides rigorous training followed by a simple exam which would boost your confidence to become industry-ready.
In today's world when information security is so crucial, protection of data becomes inevitable. This CEH v11 certification will help in protecting our networks by understanding hackers' mindsets and techniques they employ and then protecting our networks from them. Certified Ethical Hacker and EC-council Certifies Security analyst is one of the most popular courses in Cyber security domain.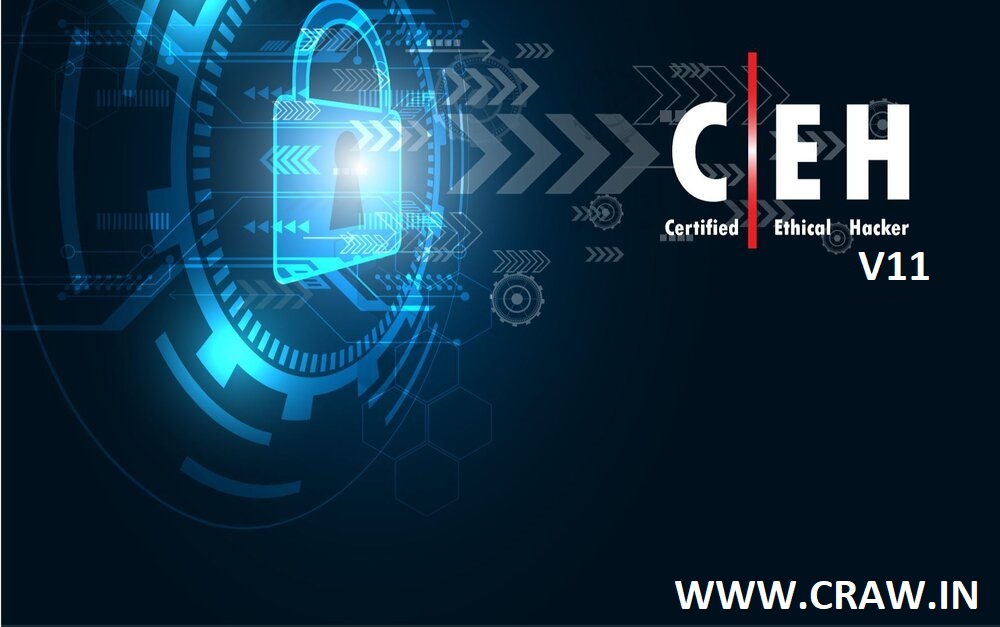 High Lighting Features EC-Cehv11
☑ This contains a new section on the Internet of Things which is a very popular and commonly used analytical technique these days.
☑ Updated content with respect to Vulnerability Analysis along with practical exposure regarding usage in current times.
☑ More focus on Cloud computing, Machine Learning, and AI to give an exposure of Digital transformation and hence equipping to protect systems against the attack.
☑New mobile security tool viz. STORM has also been introduced in CEHv11.
BENEFITS
☑ Certification from EC- council validates the high level of your knowledge
☑ Getting the acumen of a professional hacker by defending the devices and systems against threats.
☑ CEH certification will give you a head-start for a career in Cyber security
☑It will give you practical exposure and hands-on training experience.
JOB OPPORTUNITIES
After completion of the course, students can look for various job opportunities like:
✅ Engineers/ Bug bounty: Quality Assurance work in IT and other industries
✅ Ethical hackers: Hackers who protect clients' systems against threats
✅Auditors & Security Professionals: Auditors should also know how security works
✅Web developers: Professionals making the apps/software can also make sure they are making it bullet proof from any hacking
✅Network Security Officers
✅People interested in the Information security field

WHAT WILL YOU LEARN?
Upon completion of the course, you will be thorough with the following:
✅ Network scanning, testing, hacking and finally protecting.
✅ Encrypting and decrypting the data
✅ Ethical hacking to protect security systems
✅ Different types of malware analysis and detection
✅ Sniffing techniques
✅ Protecting systems against fraud and theft
✅ Protecting mobile apps and platforms against virus attacks
✅ Protecting IoT devices against threats
✅ Understanding cloud computing and the threats related
✅ Making systems full proof against by trying and testing multiple times
✅ Computer virus and worm analysis and counterfeiting them
✅ DoS/DDoS attack techniques and how to fix them
✅Deep understanding of cryptoanalysis tools and techniques
✅ It will help in getting a better understanding of Advanced courses to get mastery in Ethical Hacking or Cyber security.
ANYTHING NEW PROVIDED BY CRAW?
CRAW not only provides you with the training and knowledge but there are certain benefits that you will get only with CRAW like:
• E-books by EC-council will be provided if students enroll for Training and Certification both.
• Authentic and new hacking tools for students registering for CEH Course.
• Benefits of video lectures
Frequently Asked Question
1. Where can I learn Ethical Hacking in Delhi?
You can learn an Ethical Hacking Course in Delhi. This Ethical hacking Course provided by Craw Cyber Security in Saket and Laxmi Nagar. You can learn this Ethical Hacking Course online and offline both methods are provided by us.
2. Which certification is the best for Ethical Hacking Course?
Eccouncil Certified Ethical Hacker, CEH v11 Certification Course is the best Certification Course for Ethical Hacking which is provided by us in Delhi.
3. Which Institute is the best for Ethical Hacking Training?
The Best Institute for doing Ethical Hacking Course in Delhi is craw Cyber Security. It is located in Saket and Laxmi Nagar. You can take Online live classes and Offline classes both to get more information about Ethical Hacking Training.
4. Can I learn Online Ethical Hacking Course at home?
yes, you can learn an online Ethical Hacking Course at home. We provide Online Ethical Hacking courses for students and corporate employees. you can visit our website www.craw.in and fill inquiry form click here to fill Enquiry Form
5. Is Ethical Hacking a good Career?
Yes, Ethical Hacking Course is a good career if you are interested in the Ethical Hacking and cybersecurity field but it requires a great knowledge of the whole IT field. Join our Ethical Hacking Course in Delhi, Saket, and Laxmi Nagar
6. What is the salary of an Ethical Hacker in India?
We provide placement on Ethical Hacking after completed Ethical Hacking Course. The Eccouncil Certified Ethical Hacker salary in India for freshers starts from ₹3.5 LPA. The average salary of an Ethical Hacker in India turns out to be between ₹29k and ₹41k per month. 
7. Which language is best for Ethical Hacking?
Python Language is the best for Ethical hacking Course. We provide Python Programming Course for Ethical Hacking Course to become Master in Ethical Hacking.
8. What skills do you need to be an Ethical Hacker?
Computer Networking Skills.
Computer Skills
Linux Skills
Basic Hardware knowledge
Cryptography Skills
Database Skills