Certified Ethical Hacker V11 Training Certification
January 22, 2021
2021-04-24 10:28
Certified Ethical Hacker V11 Training Certification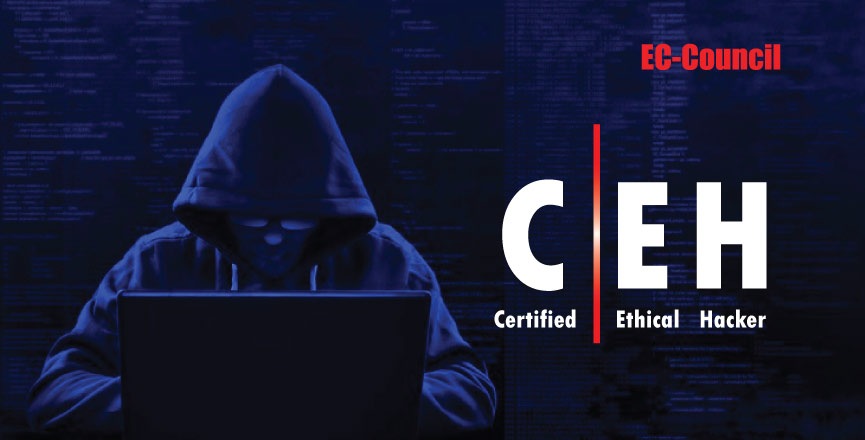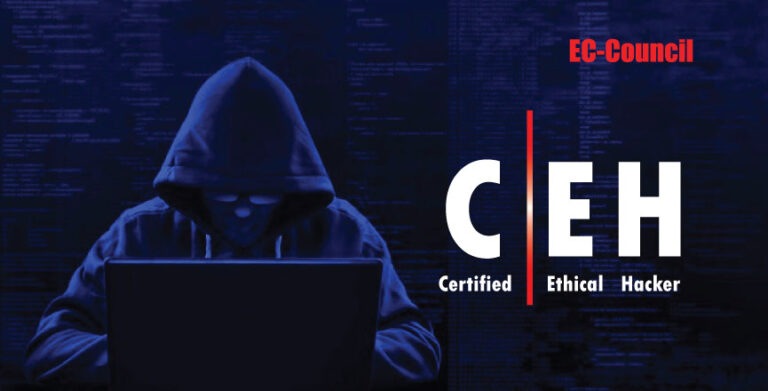 Certified Ethical Hacker V11 Training And Certification
The Certified Ethical Hacker v11 (CEH v11) program is the most desired information security training program any information security professional will ever want to be in.
CEH V11 course covers all concepts in the objectives so you can master the knowledge you need to pass the CEH exam. 
Certified Ethical Hacker V11 course begins with a general overview of security essentials. You then explore system, network, and web services security before diving into wireless and Internet security.
Certified Ethical Hacker V11 course provides the breadth of coverage necessary to learn the full security concepts behind the CEH exam. CEH v11 also helps prepare you for a career as a security professional.
CEH V11 is the leading ethical hacking V11 training and certification program in cybersecurity. Students audit a system for weaknesses and vulnerabilities using the same tools and exploits as malicious hackers, but under proper legal circumstances and in the best interest of assessing the security posture of a target system and organization.
It teaches how hackers think and act maliciously so you can learn to better position your organization's security infrastructure and defend against future attacks.
Certified ethical hacker v11 exam
The CEH exam is a 4-hour exam with 125 multiple choice questions. This knowledge-based exam will test your skills

CEH V11 Course Requirements
Anyone interested in earning a Certified Ethical Hacker (CEH V11) certification must attend training through Craw Cyber Security. Please go to the Craw Cyber Security website for more information.


The Purpose of the Certified Ethical Hacker(CEH V11) credential is to :
Establish and govern minimum standards for credentialing professional information security specialists in ethical hacking measures.
Inform the public that credentialed individuals meet or exceed the minimum standards.
Reinforce ethical hacking as a unique and self-regulating profession.
The Certified Ethical Hacker (ceh v11)program is the most desired information security training program any information security professional will ever want to be in. To master the hacking technologies, you will need to become one, but an ethical one! The accredited course provides advanced hacking tools and techniques used by hackers and information security professionals alike to break into an organization. As we put it.
The Most Comprehensive Ethical Hacking (CEH V11)Course in the World
This is the world's most advanced certified ethical hacking course with 20 of the most current security domains any individual will ever want to know when they are planning to beef up the information security posture of their organization. In 20 comprehensive modules, the course covers 340 attack technologies, commonly used by hackers.
About the Ceh v11 Program
The goal of Ceh v11 is to help you master an ethical hacking (Ceh v11) methodology that can be used in a penetration testing or ethical hacking v11 situation. You walk out the door with ethical hacking v11 skills that are highly in demand, as well as the internationally recognized Certified Ethical Hacker certification! This course prepares you for EC-Council Certified Ethical Hacker exam.
Certified Ethical hacker v11 pdf
if you want learn ethical hacking and looking for best institute for certified ethical hacking course in delhi join craw.in.  Download Pdf 

New Ec-Council VAPT Track


CRAW Security offers high level of technical education to the students, clients and partners in IT Industry by our well qualified, certified and experienced trainers. We are specialized in Information Security, Technical education and Technology Training.
Online Training Project will be Given to Our Craw Cyber Security's students to give them practical.
You will be Offered Lively and Interactive Classroom Training on Real Live Projects .
You Will be Eligible to Get International Certifications After the Course.
Our Highly Experienced and Professional Team Provides Training in Corporate to Enhance their Skills & Performance.
We Provide Workshop and Seminar to Fill the Gap Between Industry Requirement and Students Skill
At Starting Package 4-5 Lacs per annum After EC-Council Training From Craw Cyber Security.