Certified Ethical Hacker V11 Training Certification
January 22, 2021
2021-12-03 15:56
Certified Ethical Hacker V11 Training Certification
CEH v11 Course in Delhi and Certification Institute
Become an Certified Ethical Hacker that can hack computer systems and secure them like security experts. Learn Best Eccouncil Certified Ethical Hacker CEH v11 Training and Certification from us in Delhi.
Created by : Craw Cyber Security
☎  Contact us : 011-40394515 | 9513805401
Course Include: Training & Global International Certificate
Accreditation with : EC - Council
What will you Learn in CEH v11 Course in Delhi and Certification Institute
In Eccouncil CEH v11 Course in Delhi and Certification Institute
CEH-Certified ethical hacker v11
Be a certified Ethical Hacker v11 and save the world from cybercrime by protecting computer systems and securing them like security experts Join our Best Certified ethical hacker v11 course from Craw Security
why choose craw security for CEH v11
Complete value for money Ensuring a friendly, receptive environment  Healthy discussions and Exchange of viewpoints 100% placements ensured Open door policy
Certified Ethical Hacker CEH v11
will provide you with the information regarding the updated commercial-grade hacking tools, methods, techniques used by ethical hackers to legally hack an organization
Certified ethical hacker v11 course in Delhi
Certified ethical hacker v11 course in Delhi offered by Craw. introduces its students to the concepts, tools required to become a successful certified Ethical Hacker v11(CEH).
It suggests successful solutions against cybercrimes problems. Craw security covers 20 modules of the Certified ethical hacking v11 course. The hacking trainers at Craw Security have 8+ years of experience and they do have expertise in providing in-depth study in Ethical Hacking skills.
Perquisites of Certified Ethical hacking v11 course in Delhi
a. Basic Computer and IT skills b. Hacking knowledge not required c. The system with a minimum 4GB ram d. Wireless adapter that aids monitor mode for Wi-Fi cracking
What will you Learn in CEH v11 Course in Delhi and Certification Institute/ Ethical Hacking course?
CEH v11 Course in Delhi and Certification Institute
Learn more about Ethical Hacking Training by Best Ethical Hacker and Penetration Testing Experts in this field.
Certified Ethical Hacker V11 Training And Certification
Eccouncil CEH v11 Course in Delhi and Certification Institute will give you an insight into Ethical Hacking Course in Delhi. The Certified Ethical Hacker v11 (CEH v11) program is the most demanded information security training program which any information security professional would ever like to enroll themselves in. CEH V11 course covers all concepts in objectives to become an expert and also forms the stable foundation to pass the CEH exam Certified Ethical Hacker V11 course in Delhi highlights various security essentials followed by exploring system, network, and web services security before getting into wireless and Internet security.  Certified Ethical Hacker V11 course provides the necessary information to learn the full security concepts behind the CEH exam. CEH v11 course prepares our students for a career as a security professionals. CEH V11 is the No.1 ethical hacking V11 training and certification program in cybersecurity. Students are given hands-on experience to detect any vulnerabilities using the same tools which malicious hackers use. The only difference between the two of them is that Students and ethical hackers exploit as malicious hackers but legally and in the best interest of analyzing the security of the target system and organization whereas malicious hackers do all this in an illegal and unethical way. Certified Ethical Hacker v11 course also guides and teaches as to how the hackers think and act maliciously so that you can learn to safeguard your organization's security infrastructure.
The Purpose of the Certified Ethical Hacker(CEH V11) credential is to :
• Regularize and abide by various ethical hacking measures.
• Inform and educate the public that credentialed individuals meet or exceed the minimum standards.
• Treat ethical hacking as a unique and self-regulating profession
The Most Comprehensive Ethical Hacking (CEH V11)Course in the World
• One of the world's most advanced certified ethical hacking courses with 20 of the most current security domains • In 20 comprehensive modules, the course covers 340 attack technologies, commonly used by hackers.

In a nutshell, any individual who would be interested in saving their organization from possible hacking attacks can be a part of this Certified ethical hacker v11 course which can enhance their market value and help them with lucrative job offers
About the Ceh v11 Program
The immediate objective of the CEH v11 course is to help our students to master ethical hacking (Ceh v11) methodology which can be used in penetration testing or ethical hacking v11 situation Ceh v11 Program offers internationally recognized Certified Ethical Hacker certification. Moreover, it prepares our students for the EC-Council Certified Ethical Hacker exam.
Highlights of Ceh v11 Program
a. Introduction to Basics of Ethical Hacking b. Network Scanning in detail c. System Hacking Password Cracking & Bypassing . 1. Mobile Hacking 2. Web Session Hijacking d. Viruses and Worms, Trojan and Back door, SQL Injection Manual Testing e.Hacking Webservers Server Rooting, Hacking Wireless Network, Penetration Testing: Basics f. Internet of Things (IoT) Hacking, Cloud Security, and many more.
Certified ethical hacker v11 exam
What makes CEH v11 different:-
About Certified ethical hacker v11 exam
• 4 hour exam with 125 multiple choice questions • Every form is examined with the help of Beta Testing • Committee of our subject matter experts ensure that each exam has real-world implementation • Individual rating comes up with the overall cut score for each form • Assessment standards are fixed on "per exam form" basis • Cut scores can vary from 60% to 85% depending on the kind of exam form being challenged • Passing score is 70%
Job opportunities for CEH
• Network Security Engineer • Security Analyst • Senior security consultant • Information Security Manager • Cybersecurity consultant • Jr. Penetration Tester • Warning Analyst • IT Security administrator • Cyber Defense Analyst • Information Security analyst • SOC Security Analyst • Senior SOC Analyst
CEH Dumps of ECCouncil
• Provides access to CEH practice exam questions• Correct and verified answers as in real exam
• Free updates in PDF format
• Best CEH Study material
• Tools for Preparation
Certified ethical hacker v10 vs certified ethical hacker v11
CEH v11 course has been initiated by EC-Council. However, there has been an addition of more topics into the Syllabus with the sole intention of encouraging more practical knowledge. It comprises all concepts in the objectives so that students can acquire the necessary skills and knowledge to pass the CEH exam
1.Enumeration • NFS Enumeration • NFS Enumeration tools • DNS Cache Snooping • DNSSEC Zone Walking 2. Malware Threats • APT Concepts • File less Malware • Trojan Analysis: Emotet 3. IOT Hacking • IoT Device Management • OT Concepts • OT attacks • OT Hacking Methodology • OT Countermeasures 4. Cloud Computing • Kubernetes Vulnerabilities & Solutions • Serverless application security solutions
What is the latest version of CEH?
The latest version of CEH is V11 which uses EC-Council's exam code 312-50 When was CEH released? In 2003, CEH mentioned five phases of ethical hacking, a blueprint to obtain your target and successfully crack
Self-paced Online Learning
Learn Eccouncil Online CEH v11 Course
Certified Ethical Hacking Training Course
| Name | Testimonial | Review |
| --- | --- | --- |
| Kirti Mittal | Best place for Ethical hacking training very professional staff I taken online classes best experience guys try once you will love it thank to . | |
| Charles Peterson | I based in Canada took online training for CEH V11 Ethical hacking from this Institute. I am truly happy to choose this Institute and also want to appreciate this institute qualified trainers best management. | |
| Romonia Peterson | Best Institute in Delhi that provides the best Ethical hacking Course. I learnt many skills from here under the guidance of Sidharth Sir who have been very helpul and supportive. | |
| Natasha | Best training for CEH Ethical hacking. I learned a lot of practical knowledge in Ethical hacking , worth for money totally satisfied with training. Highly recommended to others students. | |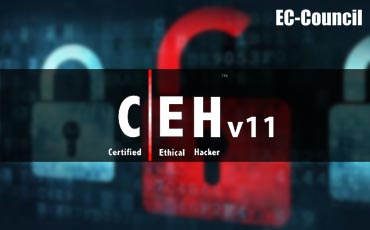 Register Now Before Registration Closed
& Grab Eccouncil CEH v11 Course Benefits