Ethical Hacking Course Training Certification
January 22, 2021
2023-03-05 11:52
Ethical Hacking Course Training Certification
Book a Trial Demo Class
Training Available 24*7 Call at +91 9513805401
Ethical Hacking Training and Certification course
In Eccouncil Certified Ethical Hacker or Ethical Hacking Course will help you to get all Ethical Hacking Course in Delhi. Learn more about Ethical Hacking Training used in the industry by Best Ethical Hacker and Penetration Testing Experts in this field.
Ethical Hacking Institute Near Me
In the vicinity of Delhi NCR, the institution of Craw Security has two institutions remarkably present at two educational hubs of New Delhi, namely at Saket and Laxmi Nagar locations to push the students with the best 100% Placement Guaranteed Ethical Hacking Course education. In order to generate more professional cyber security experts, we have engaged a great team of cyber security experts who will teach the students with the best of their self-evolved methodologies.
Module 01 : Introduction to Ethical Hacking
Module 02 : Footprinting and Reconnaissance
Module 03 : Scanning Networks
Module 04 : Enumeration
Module 05 : Vulnerability Analysis
Module 06 : System Hacking
Module 07 : Malware Threats
Module 08 : Sniffing
Module 09 : Social Engineering
Module 10 : Denial-of-Service
Module 11 : Session Hijacking Module
Module 12 : Evading IDS, Firewalls, and Honeypots
Module 13 : Hacking Web Servers
Module 14 : Hacking Web Applications
Module 15 : SQL Injection
Module 16 : Hacking Wireless Networks
Module 17 : Hacking Mobile Platforms
Module 18 : Internet of Things
Module 19 : Cloud Computing
Module 20 : Cryptography
CEH v12 Our Course Advisor
What will you Learn in Ethical Hacking
Choose Your Preferred Learning Mode

We offer customized VILT (Virtual Instructor-Led Training) sessions at your convenient hours to provide effortless training.

One can also opt for the prerecorded video sessions available at any point of time from any particular location.

Hire a preferred trainer at your work premises at your chosen time slots and train your employees with full efficiency.
Craw Security's Students Awarded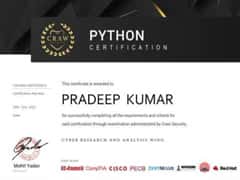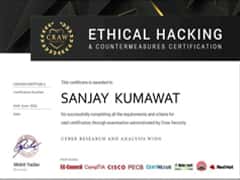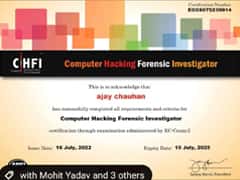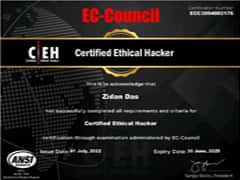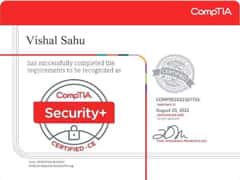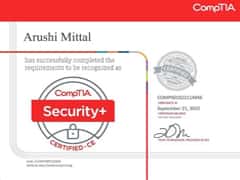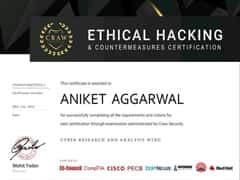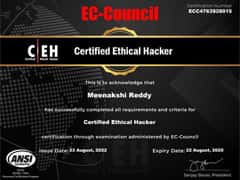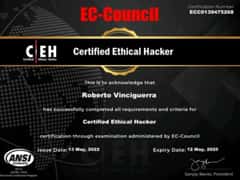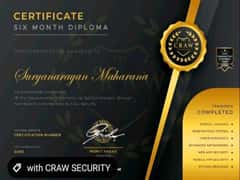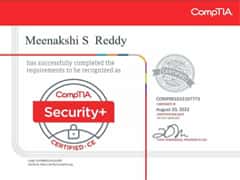 Related Cyber Security Course
What People Are Saying About Craw Security






Eccouncil CEH v12 Training and Certification – Ethical Hacking Coure in Delhi
Frequently Asked Questions
Where can I learn Ethical Hacking in Delhi?
You can learn an Ethical Hacking Course in Delhi. This Ethical hacking Course provided by Craw Cyber Security in Saket and Laxmi Nagar. You can learn this Ethical Hacking Course online and offline both methods are provide by us.
Which certification is the best for Ethical Hacking Course?
Eccouncil Certified Ethical Hacker, CEH v11 Certification Course is the best Certification Course for Ethical Hacking which is provide by us in Delhi. 
Which Institute is the best for Ethical Hacking Training?
The Best Institute for doing Ethical Hacking Course in Delhi is craw Cyber Security. It is located in Saket and Laxmi Nagar. You can take Online live classes and Offline classes both to get more information about Ethical Hacking Training.
Can I learn Online Ethical Hacking Course at home?
yes, you can learn online Ethical Hacking Course at home. We provide Online Ethical Hacking Course for students and corporate employees. you can visit our website www.craw.in and fill enquiry form click here to fill Enquiry Form
Is Ethical Hacking a good Career?
Yes, Ethical Hacking Course is a good career if you are interested in the Ethical Hacking and cybersecurity field but it requires a great knowledge of the whole IT field. Join our Ethical Hacking Course in Delhi, Saket, and Laxmi Nagar
What is the salary of an Ethical Hacker in India?
We provide placement on Ethical Hacking after completed Ethical Hacking Course. The Eccouncil Certified Ethical Hacker salary in India for freshers starts from ₹3.5 LPA. The average salary of an Ethical Hacker in India turns out to be between ₹29k and ₹41k per month. 
Which language is best for Ethical Hacking ?
Python Language is the best for Ethical hacking Course. We provide Python Programming Course for Ethical Hacking Course to become Master in Ethical Hacking.
What skills do you need to be an Ethical Hacker?
Computer Networking Skills.
Computer Skills
Linux Skills
Basic Hardware knowledge 
Cryptography Skills
Database Skills